It's officially winter and the holidays are at our front doors! If you're still in a scramble to figure out how you'll be a hit this holiday, we've got the recipes  everyone is sure to love, courtesy of Dahlia and Silencio. If you missed out on the plethora from the Fall-focused recipes, check them out!
Whether for Mr. and Mrs. Claus, who duly need it, or the adults at your holiday dinner, the folks over at Dahlia and El Silencio are the experts, and you can consider them passing along their expert knowledge for free! Dahlia launched in February with its sights set on a new wave of tequila aficionados, offering an enchanting, modern and masterful Cristalino expression that can be sipped or mixed, day or night – holiday or not.
Made in Jalisco, Dahlia is the vision of Fausto Zapata and Vicente Cisneros — the Mexican-American entrepreneurs behind the largest independent Mezcal Brands in the World — known as El Silencio. As is the case with their award-winning mezcal, there is no famous face of the brand – the star of this show is in the bottle. The same can be said for El Silencio. Read on for a list of some Holiday Recipes showcasing both Dahlia and El Silencio as the stars of these seasonal cocktails.
Dahlia's Holiday Recipes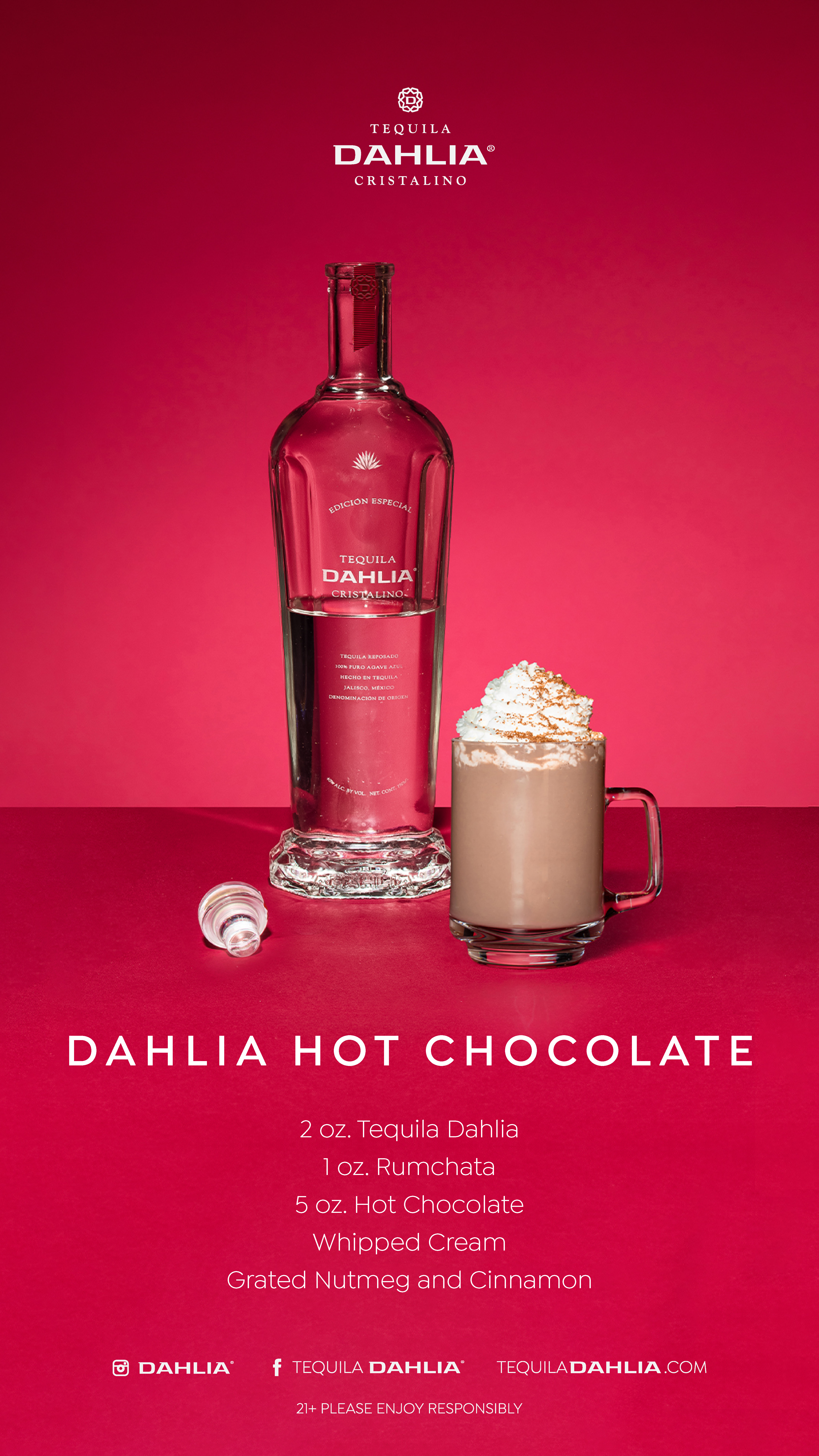 Dahlia Hot Chocolate Ingredients:
2 oz Dahlia
1 oz Rumchata
5 oz hot chocolate
Whipped Cream, Nutmeg, Cinnamon
Method:
Combine all ingredients in a mug.
Stir to blend.
Top with whipped cream.
Garnish with grated nutmeg and cinnamon.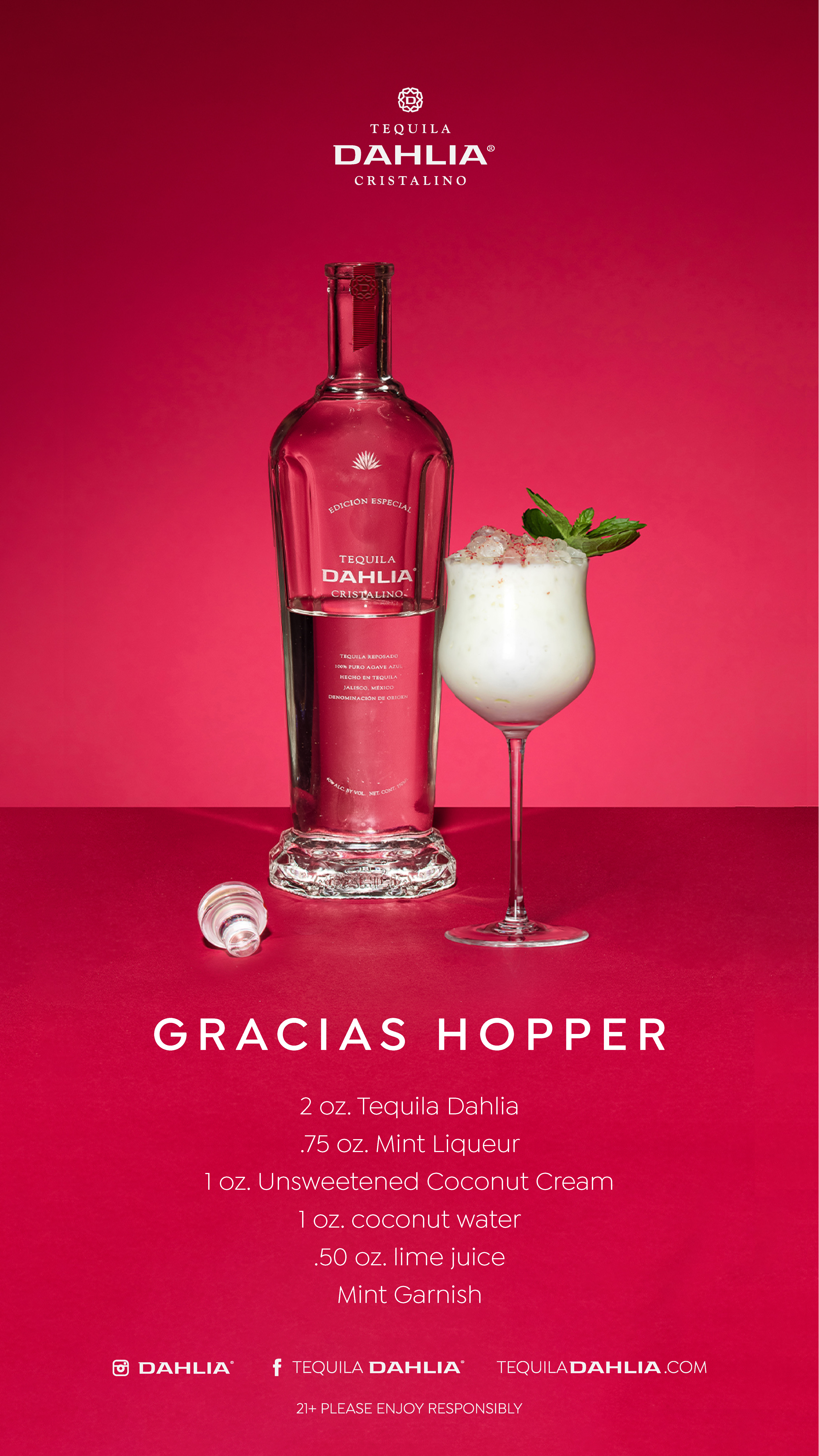 Gracias Hopper Ingredients:

2 Oz Tequila Dahlia
.75 Oz Mint Liqueur
1 Oz Unsweetened Coconut Cream
1 Oz Coconut Water
.5 Oz Lime Juice
Mint Garnish
Method:
Combine all ingredients in a shaker tin with ice.
Shake vigorously for 15 seconds.
Double strain to serve over crushed pebble ice.
Garnish with mint.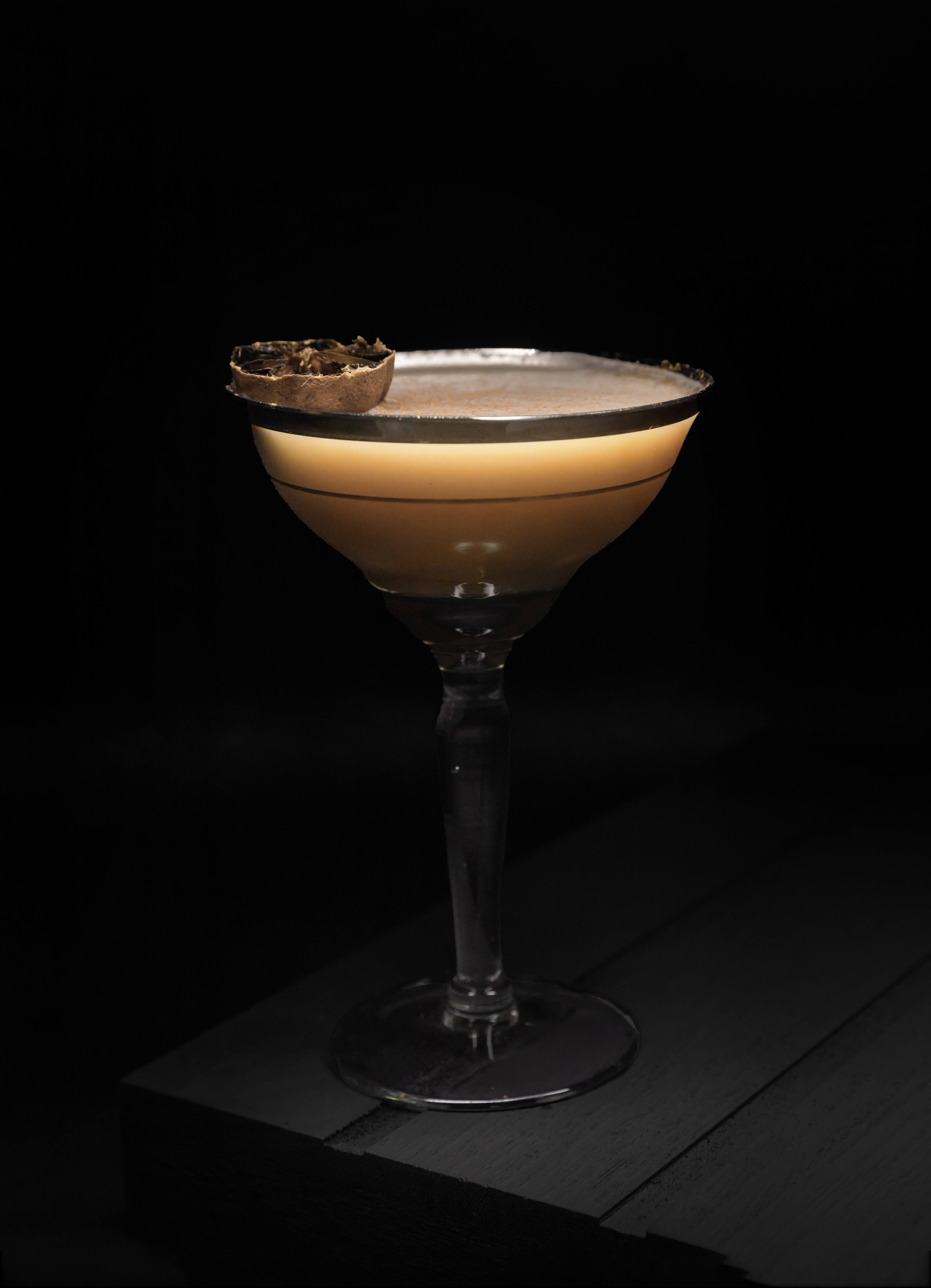 Mezcal Eggnog Ingredients:
1.5oz Vanilla Infused Mezcal El Silencio Espadin***
3oz Eggnog
1 Cinnamon stick
***Vanilla Infused Mezcal El Silencio Espadin:
Cut 5-10 Tahitian Vanilla Beans in half (longways) and drop into a 750ml Bottle of Mezcal El Silencio Espadin.
Let the bottle sit for 3-5 days to infuse.
Strain the Infused Silencio and rebottle.
Method:
Pour Vanilla Infused Silencio and Eggnog into shaker tin filled with ice
Shake vigorously for 15 to 20 seconds
Strain into a coupe glass
Garnish with freshly grated cinnamon and full cinnamon stick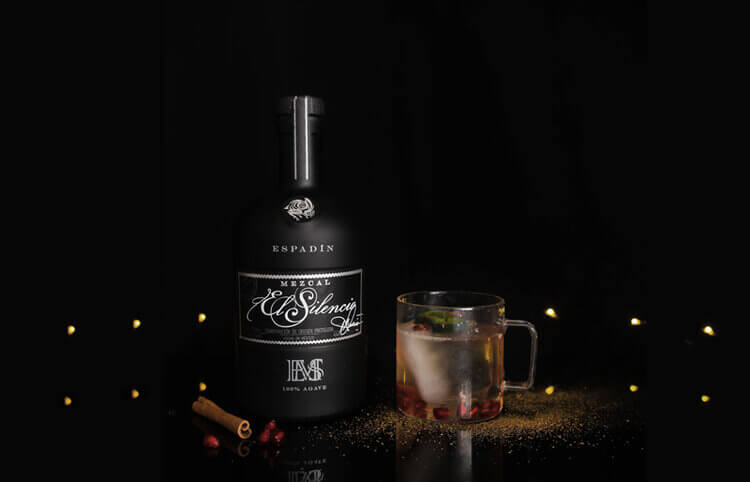 Mezcal Milk Punch Ingredients:
(Makes 8-10 Cocktails)
***1 1/2 cups Poblano Infused Mezcal El Silencio
2 cups milk
1/4 cup good quality Nocino (Walnut Liquor)
1/4 cup Amontillado Sherry
1 1/2 cups Quality Amaretto
3/4oz Walnut Oil
1/2 cup Fresh Lemon Juice
***Poblano Infused Mezcal El Silencio:
Add one seeded and stemmed poblano pepper and one 750ml bottle of Mezcal El Silencio Espadin to a blender.
Blend on high and then fine strain the liquid before rebottling. Use within a few days, just as you would produce.
Method:
Add the Milk to the container you will make the punch in FIRST.
Then stir in the rest of the ingredients AFTER the milk.
***This slows the PH change and ensures your milk punch will come out perfectly.
The liquid should curdle due to the alcohol and citrus.
Strain the punch after an hour or add sliced poblano peppers and spices and let the punch sit overnight for a stronger flavor.
Strain the liquid through a coffee filter or cheesecloth.
The milk makes a "raft" that filters out the solids. What is left is the milk punch.
Optional: Add fresh pomegranate seeds to your serving vessel and pour the Milk Punch over them.
Garnish with a lemon twist and freshly grated cinnamon.