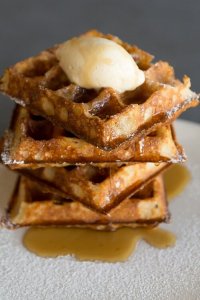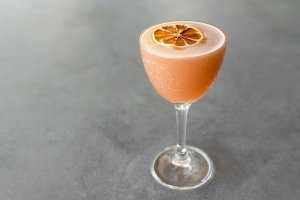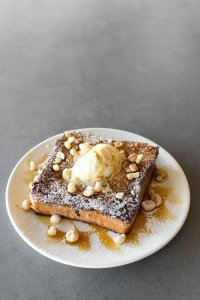 Brunch in Los Angeles has turned into common play for Angelenos. Frankly, if you're not brunching, then what are you doing at all on your early Sunday afternoons? It's where we come together, enjoy particularly delicious food that crosses the boundaries of meal labels, and most importantly, gives us a good reason to drink one too many mimosas on a given period.
Though, I digress, I love to brunch, especially in L.A. There are so many options and in so many neighborhoods, you can almost never run out of ideas on where to eat. Every so often, I find a gem of a restaurant that leaves such a lasting impression on me, well, it deserves any audience I can bring to it.
Enter Commerson, a fairly new establishment near Miracle Mile whose menu options blew my mind and changed the game for my brunching standards. First off, the space is beautiful with a minimalist approach that incorporates concrete details, white walls, large glass windows, and light greenery. The space allows for the vibrant food to stand out as the stars of the room.
The heavy hitters on the menu, and my personal favorites, were the Tinga Sopes, Pork Belly Toast, Sourdough Waffles, French Toast, and the Salmon Benedict.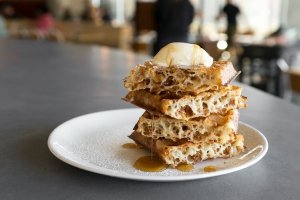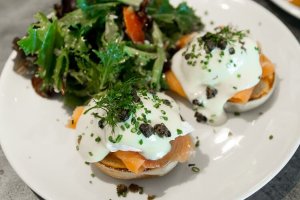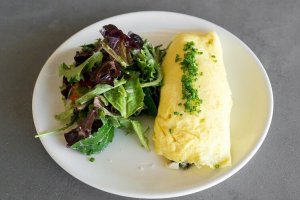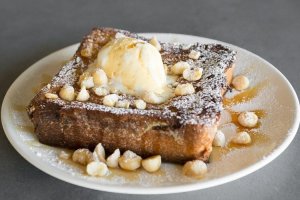 Even more impressive were Commerson's mimosa options. Anyone can mix some champagne and orange juice together, but Commerson created two exquisitely crafted drinks in their Guava, Pear, & Sage mix and the Peach Thyme mimosa. I opted for the bottomless, so I made sure I was able to try both. Needless to say, I wasn't disappointed in either.
Brunch is served at Commerson on Saturdays and Sundays between 10am – 3pm.
Regular Business hours are Tuesday – Thursday and Sunday from 5pm – 11pm, with Friday and Saturday from 5pm – Midnight.
Make sure to follow Commerson on Instagram at @CommersonLA and tag your experience.