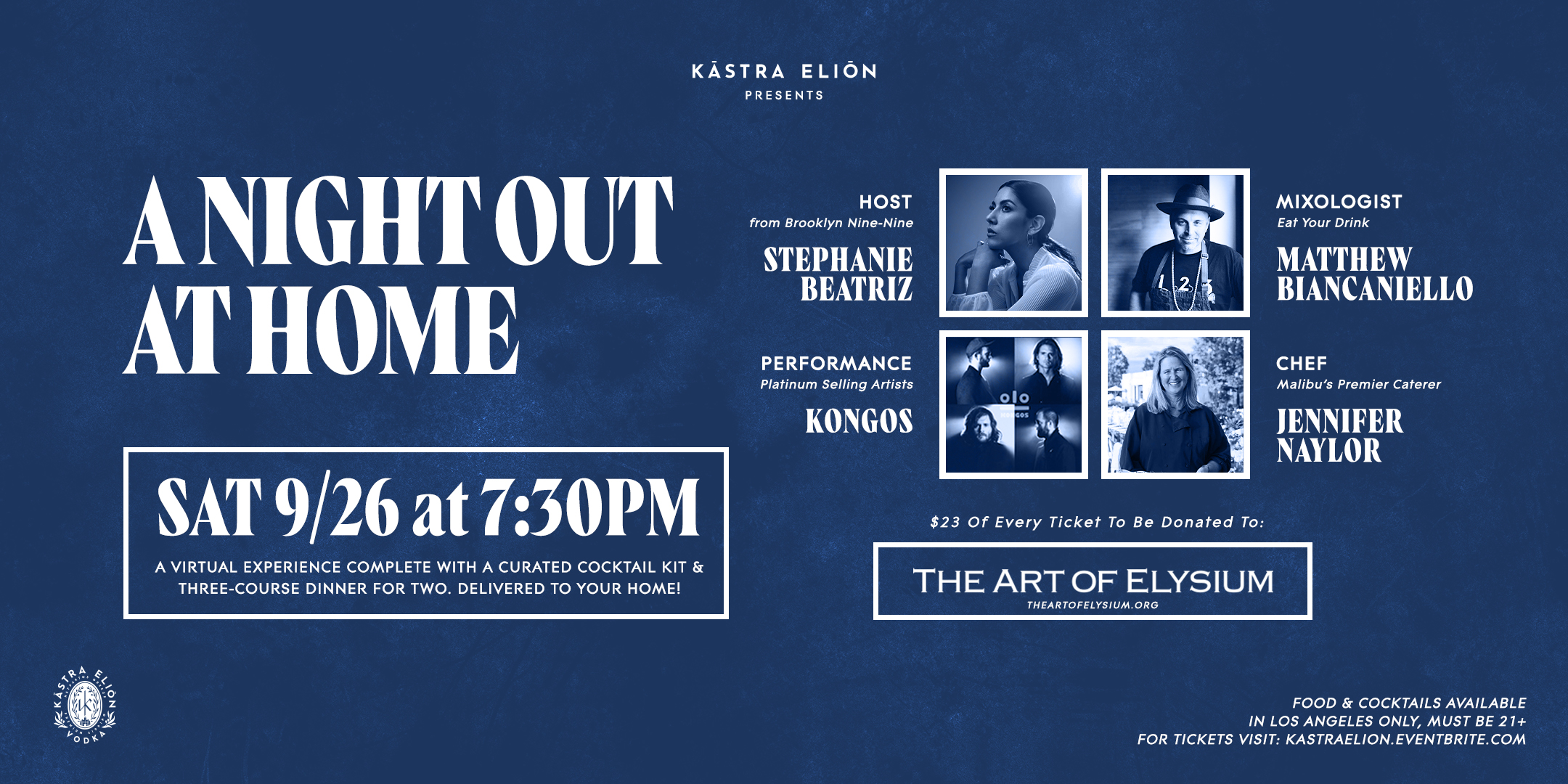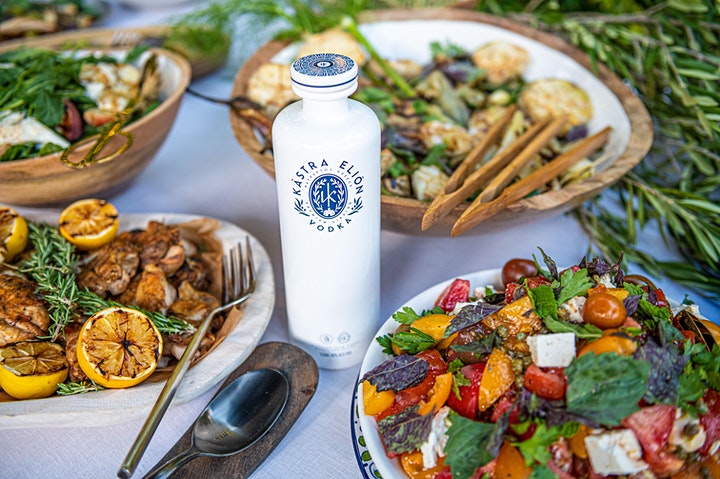 On Saturday, September 26, premium vodka brand Kástra Elión will welcome guests to a virtual event hosted by acclaimed actress Stephanie Beatriz. Guests are invited to tune in online to experience a full evening of fun, including a cocktail demonstration from Matthew Biancaniello of Eat Your Drink, a three course paired meal by celebrated caterer Jennifer Naylor, a sip and chat with the Kástra Elión founders, and a performance by alternative rock band Kongos. The special evening is presented in celebration of Kástra Elión's launch of their new premium sipping vodka distilled from Greek olives
Family-owned, artisan crafted in Greece, and three generations in the making, Kástra Elión combines tradition, innovation, and a love for the flavors and heritage of the Mediterranean. While most vodkas are made with just grain, Kástra Elión is distilled from the finest hand-picked olives found in the Nafpaktos region of Greece, creating a profile with subtle notes of ripe olives refined with peppery undertones and a soft, battery finish.
Along with host Stephanie Beatriz and Kástra Elión founders Mike Camello and Brandon Cohen, guests will experience a cocktail demonstration on how to make the perfect cocktail using Kástra Elión. Chef partner Jennifer Naylor will also provide a walkthrough of her curated Meditteranean meal that includes a mezze platter, Greek salad, grilled marinated chicken and vegetables, plum and nectarine crisp, and much more for guests to enjoy pairing with the vodka. At the end of the presentation, the founders will open up the discussion for attendees to ask questions, engage, interact, and learn more about the brand. The evening will conclude with a special performance by Kongos.
Having launched just prior to the global pandemic, Kástra Elión understands the value of engaging and giving back to the community. Proceeds from ticket sales for this event will be donated to The Art of Elysium – a nonprofit artist organization built on the idea that through service, art becomes a catalyst for social change. Philanthropic efforts, especially during this time, are deeply rooted in Kástra Elión's brand DNA, and they believe that we are stronger when we work together to make a difference.
Premium tickets purchased for the virtual event will include two meals prepared by Jennifer Naylor, a cocktail kit for two featuring Kástra Elión, and access to Kongo's performance.
Tickets are available for purchase at https://kastraelion.eventbrite.com