Summer is in full swing and Sunset Blvd staple, KATANA, has an offering that feeds the palette of Angelenos looking for a unique dining experience this season. KATANA's Red Sun is an annual event inspired by the Ginza tradition in Japan. It takes place every Sunday from 6:00pm – 11:30pm now until Labor Day Weekend, September 1, 2019.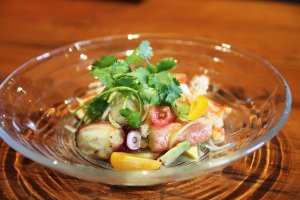 SoCal Mag was able to get a preview of the limited edition menu along with the excellent Summer cocktails crafted by KATANA's mixologists.
Enjoy items like the Popcorn Shrimp Tacos topped with a miso glaze, purple cabbage, and served in organic blue tortillas; The delicious Seafood Ceviche is made with shrimp, crab, yuzu, avocado, tomato, cilantro, and ghost pepper salt; The Hammer Roll is made with rock shrimp tempura, avocado, soy paper, spicy tuna, soy marinated jalapeno, masago, and eel sauce; My personal favorite was the Wagyu Short Ribs, served sizzling; and we can't forget about the Smoked Robata Shrimp made with chimichurri ponzu and the Kurobuta Asian BBQ Ribs.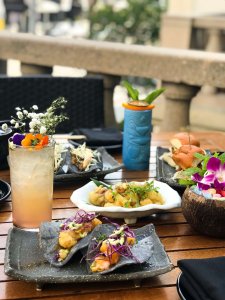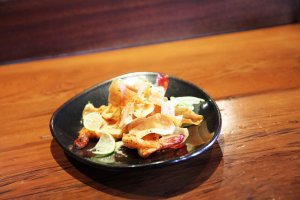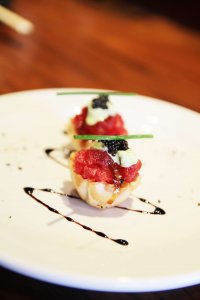 The star cocktails from the bar include the Tropic Like It's Hot, a sweet blend of rum, Giffards apricot liquor, pineapple juice, lime juice, simple syrup, and Angostura bitters. The Dragon Kiss is made with Azunia Resposado tequila, asian plum syrup, lime juice, rhubarb bitters, and aromatic tonic. Lastly, the Summer Snow is a tread made with vodka, matcha syrup, coconut milk, passion fruit, and lime juice.
Make sure to make reservations at www.katanala.com to enjoy the special table-side Robata Yaki Menu, Live DJs, and outdoor patio seating.