Sometimes, on any given holiday, a home-cooked meal just won't do. Maybe you have seriously complex taste, or maybe you're trying to impress a special someone. Either way, we've got a brief list of some highly coveted restaurants in L.A. that will be open on Christmas Day. Whatever your tastes, consider yourself covered! Read on for more on each location, their menu, and get an eyeful of what they're offering!
Avec Nous
Beef Wellington & Croquembouche; Photo Courtesy of Aliza Sokolow
About: 5-course tasting menu with optional wine pairing
When: Christmas Day, December 25, 5pm – 11pm
Location: Viceroy L'Ermitage Beverly Hills, 9291 Burton Way, Beverly Hills, CA 90210
Price: $95/person, $40 additional for wine pairing, $45 for 3-course children's menu
Full menu: here
Menu Highlights: Mushroom Consomme Soup (white truffle, morel, chanterelle, garlic flower, micro basil), Cured Scallops (red beet, turmeric, arugula, tomato, blood orange), Grape Leaf Wrapped Turbot (saffron beurre blanc, forbidden rice, harissa carrot)
Reservations recommended: https://www.opentable.com/avec-nous
Genghis Cohen
About: The SUPER BOWL of Chinese food is here! This LA legend is serving up all the classic favorites on its biggest night of the year. The NYC-style Chinese fare standby on bustling Fairfax Avenue (on the same stretch as another LA icon, Canter's Deli) is 35 years strong. Founded by a music industry vet in the 80s complete with an attached music venue, it changed hands to restaurateurs Marc Rose and Med Abrous in 2016. Since then, the duo have pulled inspiration from the nostalgia of their youth frequenting similar Chinese-American establishments in their native New York City to breathe new life into the property.
When: Christmas Day, December 25, 12pm – 10pm
Location: 740 N Fairfax Ave, Los Angeles, CA 90046
Pre-order for pickup available
Reservations recommended: https://www.opentable.com/genghis-cohen-reservations-los-angeles
Mason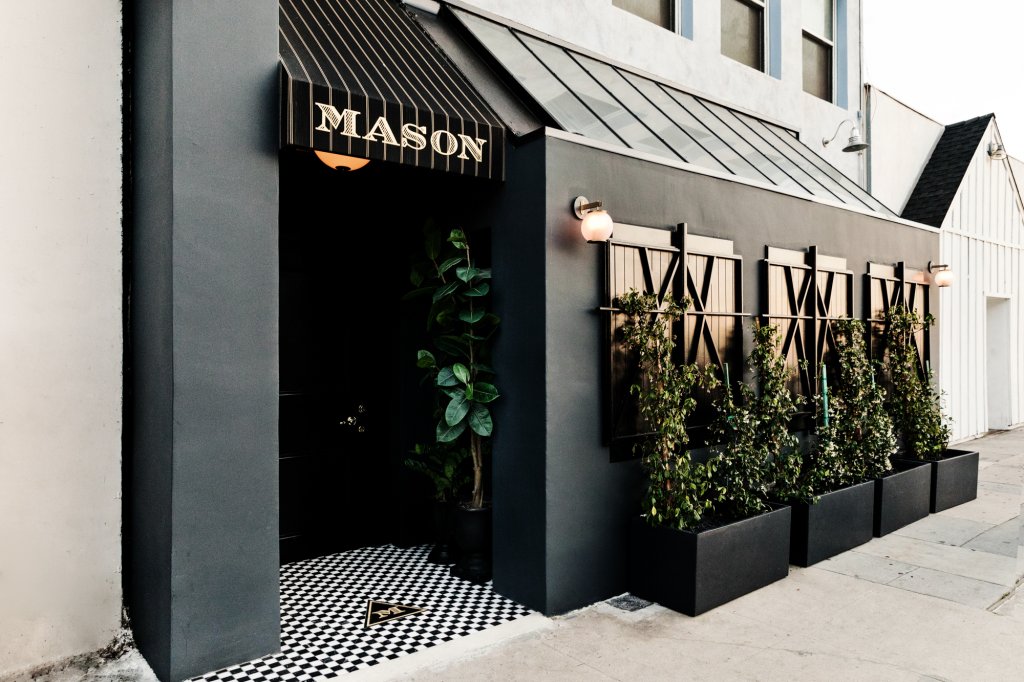 Photo Courtesy of Dylan + Jeni
About: Special 4-course tasting menu with optional wine pairing
When: Christmas Eve, December 24, 6pm – 10pm 
Location: 108 W. Channel Road, Santa Monica, CA 90402
Menu highlights: Grilled Prawns (blood orange, red onion), Pulled Duck Confit (arugula, figs, truffles, pecorino, balsamela), Prime Rib (pommes puree, port wine demi), Baked Alaska (almond cake, lemon ice cream)
Price: $95/person, Regular wine pairing = additional $40/person, Reserve wine pairing = additional $75/pp
Reservations required: Call 424-644-3034