On Wednesday, March 8, LA's Golden Road Brewing launched a new initiative in an effort to inspire and motivate people across the nation to take the first steps toward actualizing their ambitions and passions. In honor of International Women's Day, Golden Road Brewing, one of the few female co-founded craft breweries in the U.S., teamed up with singer, actress and social media star Lele Pons to introduce its 'Follow Your Dreams' platform.
To kick off the program, Golden Road hosted a reception with a surprise musical performance on March 8 at the Atwater Village Brewpub.
This new program offers a chance for both monetary support and mentorship, especially for historically underrepresented communities in business, entrepreneurship, media, the arts, and other industries. The focus of the Golden Road program is to spotlight and elevate stories of determination, grit, and self-belief, ultimately inspiring more people to pursue their true passions.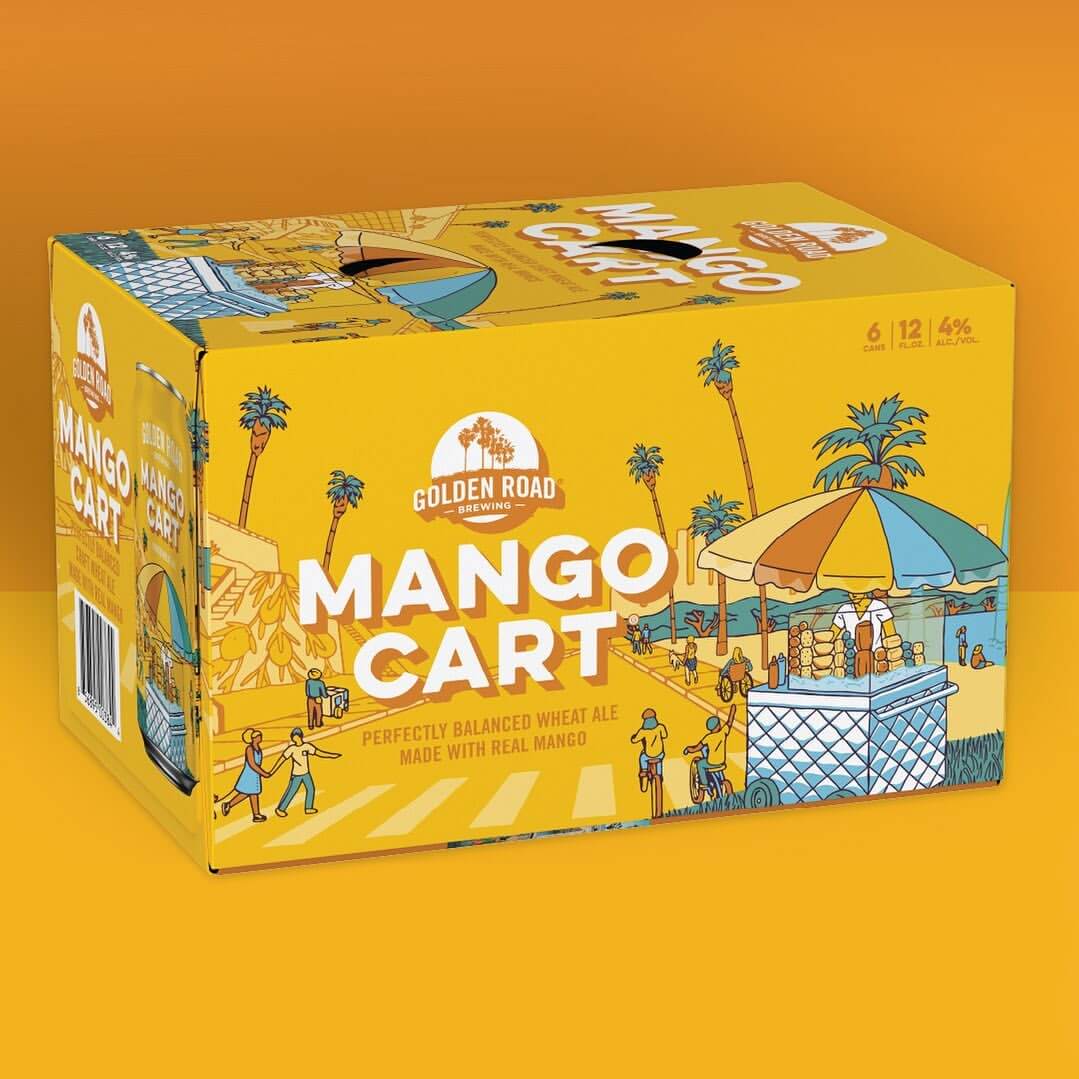 As someone who always dreamed of being an entertainer from a young age and has now achieved her goals, singer, actress, social media star, and proud Latina Lele Pons has a ton of life experience and advice to share with people going after their dreams. "I know what it's like to chase your dreams — and the difference that support can make in helping them become a reality. That's why I teamed up with Golden Road Brewing on the 'Follow Your Dreams' platform to give as many people as possible the chance they deserve," said Lele. "No dream is too big or too small. Together, we can help more people pursue their true calling and make a big impact on our community."
Golden Road Co-Founder Meg Gill also broke through the primarily male-dominated craft brewing industry to act on her dreams and open up the brewery. Now, 12 years in and with craft beers available in all 50 states, including LA's beloved Mango Cart wheat ale, the brewery wants to help other people to do the same.
"At Golden Road, we know the impact dreaming big can have on culture, on our communities, and on the world," said Meg Gill, Co-Founder, Golden Road Brewing. "And that's really what inspired the 'Follow Your Dreams program' — it's all about empowering people to make their dreams a reality and we're thrilled to be able to play even a small role in doing that."
"Follow Your Dreams" will help empower people to dream big by offering monetary support and mentorship, especially for historically underrepresented communities in business, entrepreneurship, media, the arts, and many other industries.  
Everyone 21+ is free to participate — California residents 21+ can share their passion and apply to "Follow Your Dreams" by following @GoldenRoadBrew and @mangocartbeer on Twitter, Facebook, and Instagram — and submit a 60-second video or written description of their dream to www.goldenroad.la/FollowYourDreams for an opportunity to make them a reality. Submissions will be accepted through July 11, 2023.
About Golden Road Brewing
In 2011, beer enthusiast Meg Gill co-founded Golden Road Brewing to bring delicious, California-inspired craft beer to the Los Angeles area. Beginning with its headquarters in the Atwater Village neighborhood of Los Angeles, Golden Road has since become the city's largest craft brewer with Brewpubs at Huntington Beach, Grand Central Market, a state-of-the-art brewery and tasting room in Anaheim and a beer garden in Sacramento. In 2015, Golden Road partnered with Anheuser-Busch to gain access to more resources and help expand distribution. As a member of Brewers Collective, the craft business unit of Anheuser-Busch, Golden Road is committed to quality, communities and innovation with a mission to energize how people view, consume and experience beer. Now available nationwide at nearly 70,000 locations, Golden Road's year-round craft beer portfolio includes Mango Cart wheat ale, Ride On IPA series, Street Cart Cerveza, Champango as well as a variety of small batch releases of experimental and rare beers.
About Anheuser-Busch
At Anheuser-Busch, our purpose is to create a future with more cheers. We are always looking to serve up new ways to meet life's moments, dream big to move our industry forward, and make a meaningful impact in the world. We hope to build a future that everyone can celebrate, and everyone can share. For more than 160 years, Anheuser-Busch has carried on a legacy of brewing great-tasting, high-quality beers that have satisfied beer drinkers for generations. Today, we own and operate more than 120 facilities, including breweries, wholesaler distribution centers, agricultural facilities and packaging plants, and have more than 19,000 colleagues across the United States. We are home to several of America's most loved beer and beyond beer brands, including Michelob ULTRA, Cutwater Spirits, Stella Artois, Budweiser and Bud Light as well as a number of regional brands that provide beer drinkers with a choice of the best-tasting craft beers in the industry. From responsible drinking programs and emergency drinking water donations to industry-leading sustainability efforts, we are guided by our unwavering commitment to supporting the communities we call home. For more information, visit. For more information, visit
www.anheuser-busch.com
or follow Anheuser-Busch on
LinkedIn
,
Twitter
,
Facebook
and
Instagram
.