Pizza (and Italian cuisine) lovers unite! Monday, March 9th and Tuesday, March 10th are shaping up to be a couple of the hottest winter nights in Los Angeles. From 5:00 p.m. until midnight on both dates, the highly acclaimed Lucali will be taking over THE NICE GUY for an extremely limited-time-only run. The collaboration is the result of a longstanding friendship between John Terzian, co-owner of The h.wood Group (along with Brian Toll) and Lucali's legendary owner and founder Mark Iacono.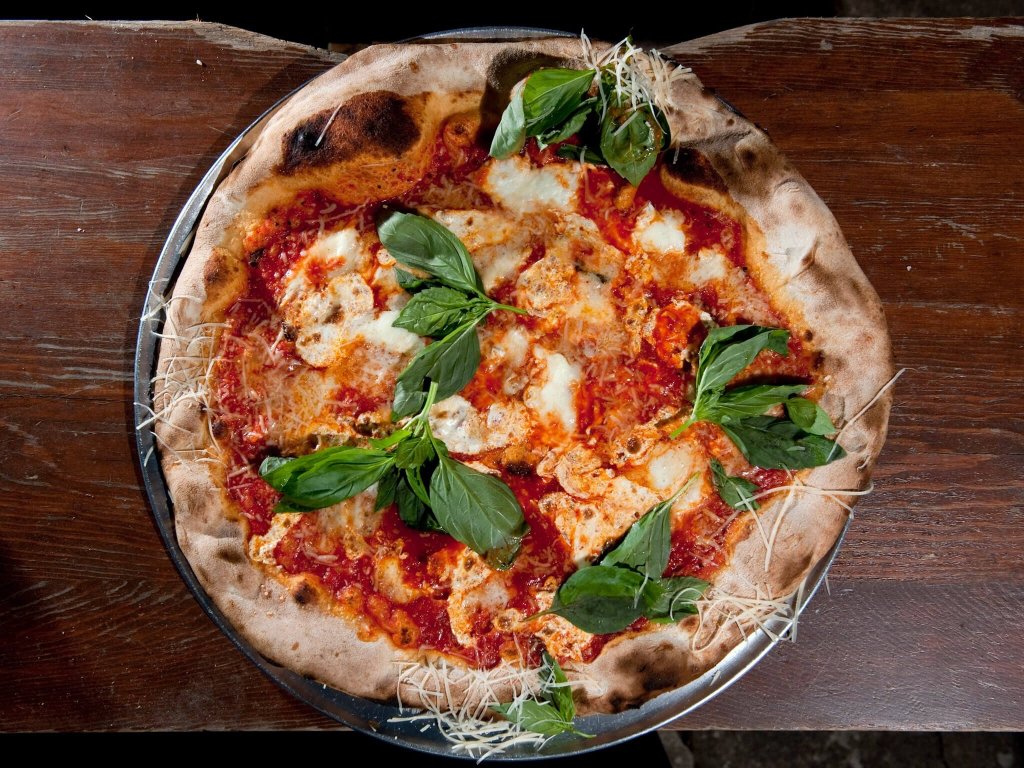 In signature Lucali fashion, guests will be greeted by a classic 1975 Chevrolet Caprice convertible, which i's a tell-tale sign you've arrived at the Brooklyn outpost. Once inside, Iacono will be slinging four of his signature 18" pies — margarita, pepperoni, hot pepper, and shallot straight from the oven. In addition, Iacono will be dishing out his celebrated homemade meatballs. And if you're still not sold, classic Italian libations including a Campari spritz and Negroni will also be available.
No reservations are available and guests are encouraged to line up early for the first come, first serve NYC-meets-LA experience. THE NICE GUY is located at 401 North La Cienega Blvd, Los Angeles, CA 90048.
About Lucali
Lucali first opened doors in Iacono's own childhood neighborhood of Carroll Gardens in 2006 and has become a Brooklyn institution in the years since garnering accolades from Bloomberg, Forbes and The New York Times along the way. In 2012, Jay Z and Beyonce created headlines when they ditched the Grammy's in favor of dinner at Lucali.