It's the trend. It's the new wave. It's really working! Mushrooms have been in the spotlight lately, and that time won't be ending in the near future for these fungi. If you're on the market for any of the benefits that mushrooms offer, then meet SuperMush, a new-to-market, functional mushroom brand inspired by the belief that mushrooms have the power to change the world, and Multiverse — the first and only mushroom-focused wellness marketplace to help you approach true vitality in every facet of life. Both brands are brought to you by the same founders and seasoned entrepreneurs: Alli Schaper and Brian Friedman.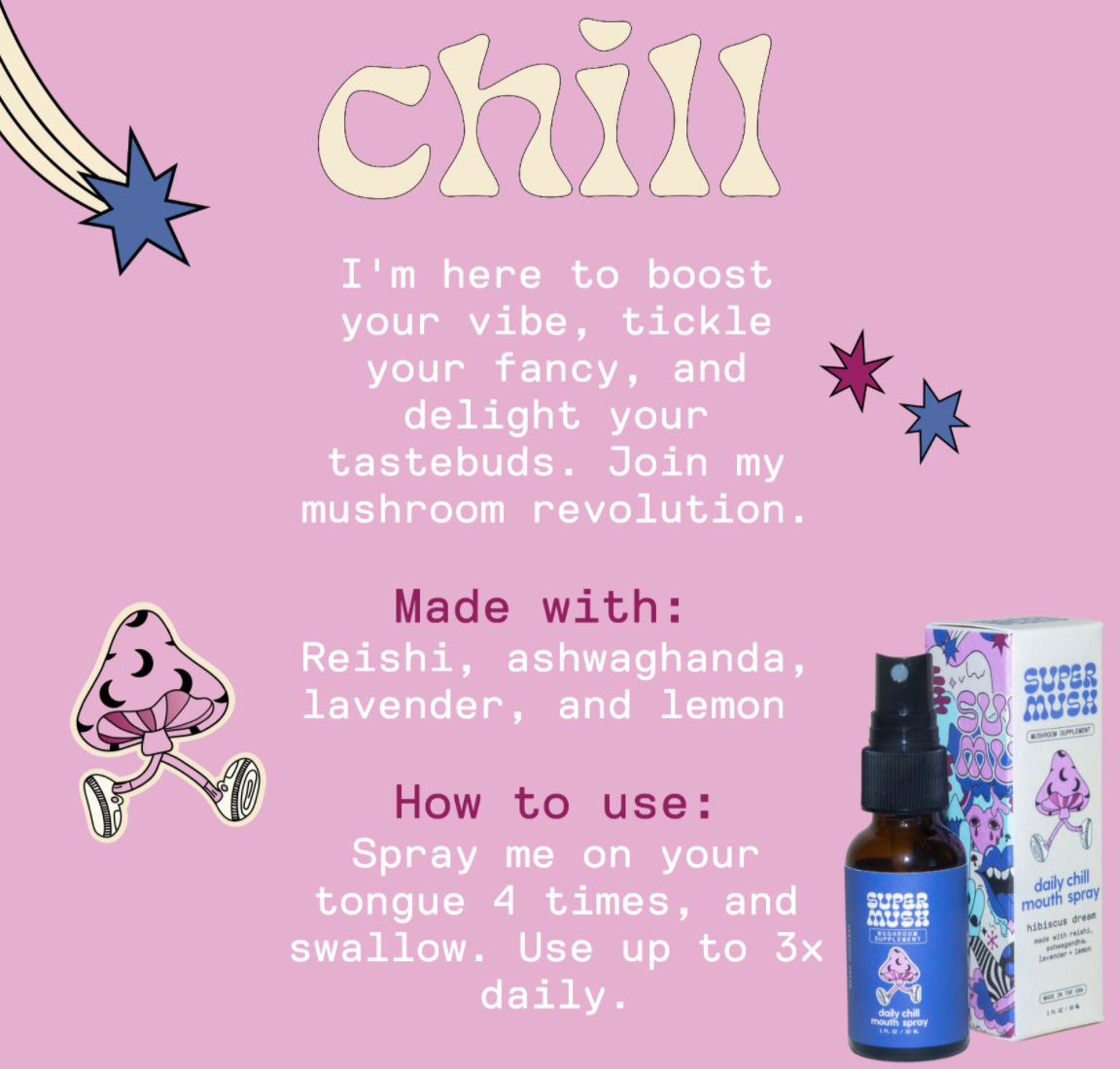 SuperMush has launched three inaugural SKUs of their new functional supplements including energy, immunity, and chill, which all harness the power of buccal absorption by delivering the product in an easy, delicious tasting spray, and functional fungi to provide potent and effective benefits that ease into your body for full effect almost immediately. That means, no thick capsules to swallow, drinks to mix into (unless that's what you really want), and no drawn out process to get the good stuff. In this case, the product comes in a bottle, and gets sprayed directly on the tongue. It's that easy!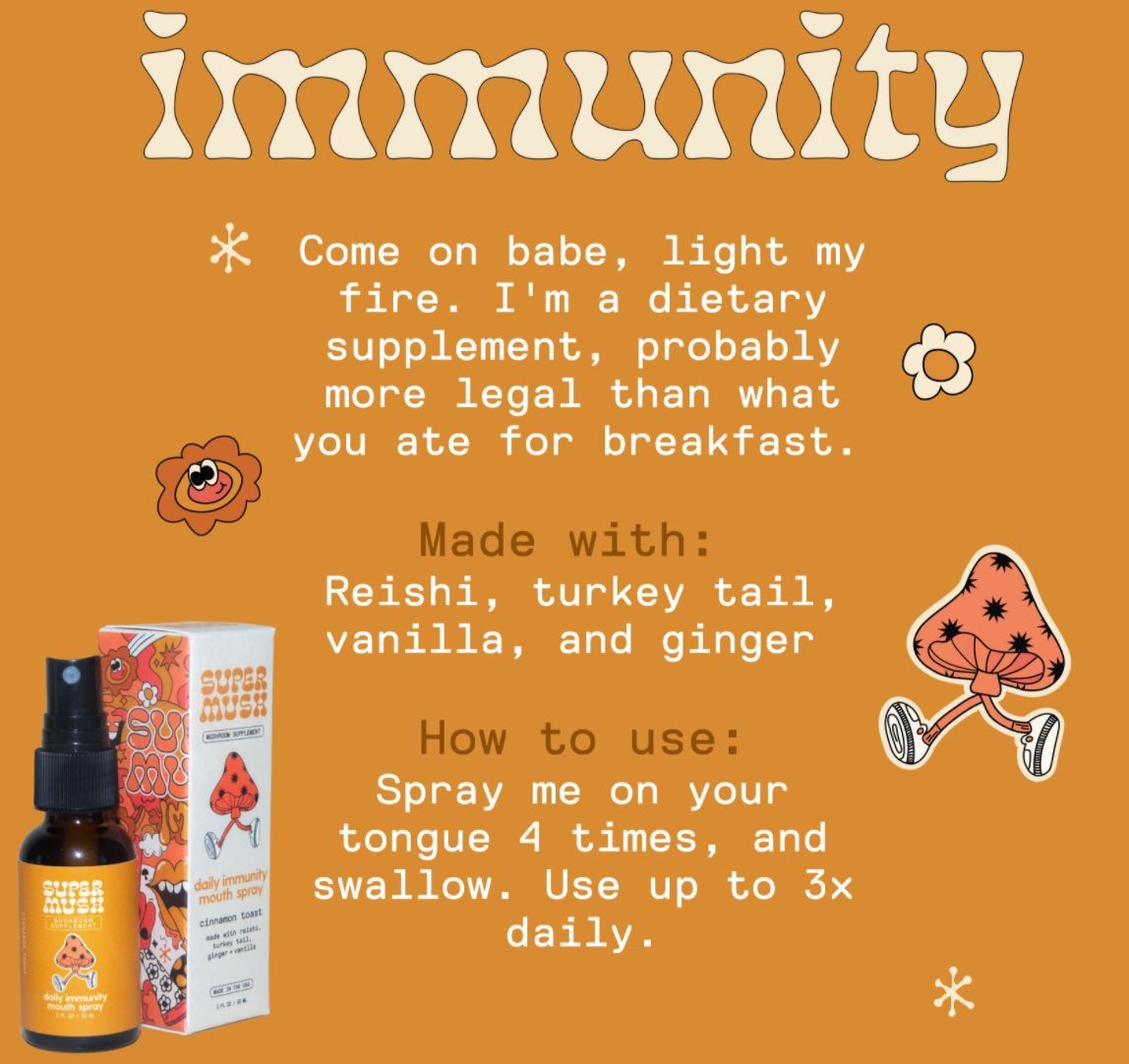 As the team states, "For thousands of years, humans evolved, eating fungi daily. Then somewhere along the line, they were removed from our diet. SuperMush is meant to take consumers back to walk back on the wild side. Mushrooms are a vital part of our overall immune system, healthy gut flora, and have a long list of benefits to enhance your well-being with everything from focus to energy to sleep."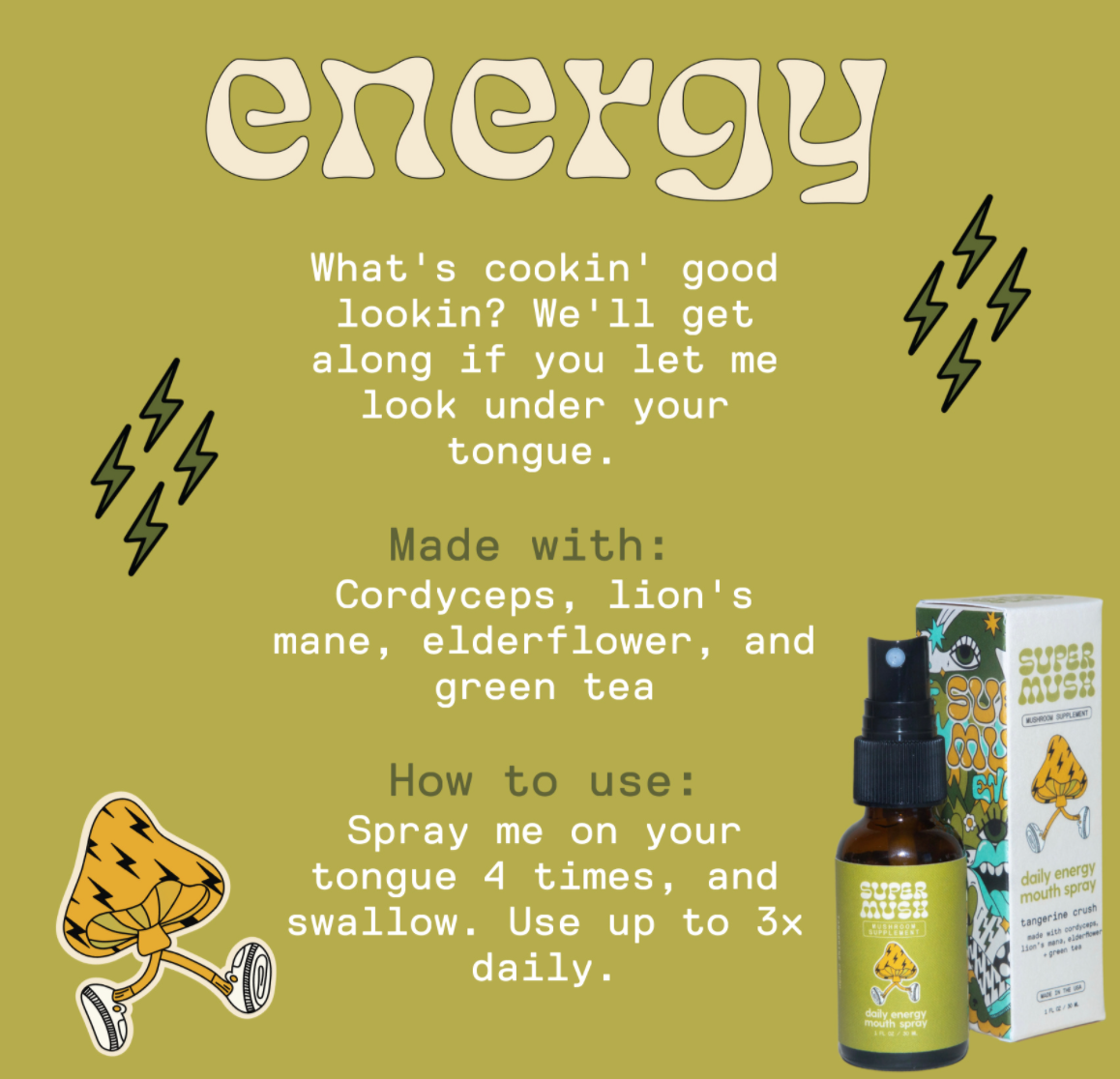 Each of these specialized sprays are $27 and formulated with high quality, thoughtfully included ingredients, meant to support you holistically. See more about their formulations below:
Energy is made with cordyceps, lions mane, elderflower, and green tea.
Immunity is made with reishi, turkey tail, vanilla, and ginger.
Chill is made with reishi, ashwaghanda, lavender, and lemon.
For all things shroomy, be sure to check out Multiverse and all their offerings!