Frequently, we are asked, "is Mexico safe?", which is ironic considering…but let's leave politics for the pundits and facebookers. Mexico is a feast, literally of places to visit. From Los Angeles, Mexico City is a three- and half-hour plane ride costing under $300. Hotels, restaurants, museums abound and are all reasonably priced. The people are extremely friendly. Due to its rich culture and history, Mexico ranks first in the Americas and seventh in the world for number of UNESCO World Heritage Sites. One of those is Miguel San de Allende, located 170 miles from Mexico City, and a 10-hour drive from the US border. While the outlying areas of the town and municipality have changed over time, the historic center remains much as it was 250 years ago. The layout of the center of the city is mostly a straight grid, as was favored by the Spanish during colonial times. However, due to the terrain, many roads are not straight. There are no parking meters, no traffic signals and no fast food restaurants. And we are thankful for that. There are weddings by the hour—initiated by the callejoneada, a wedding parade that's customary in San Miguel. The parade has a mariachi band and a donkey with Tequila shots. Welcome to Mexico!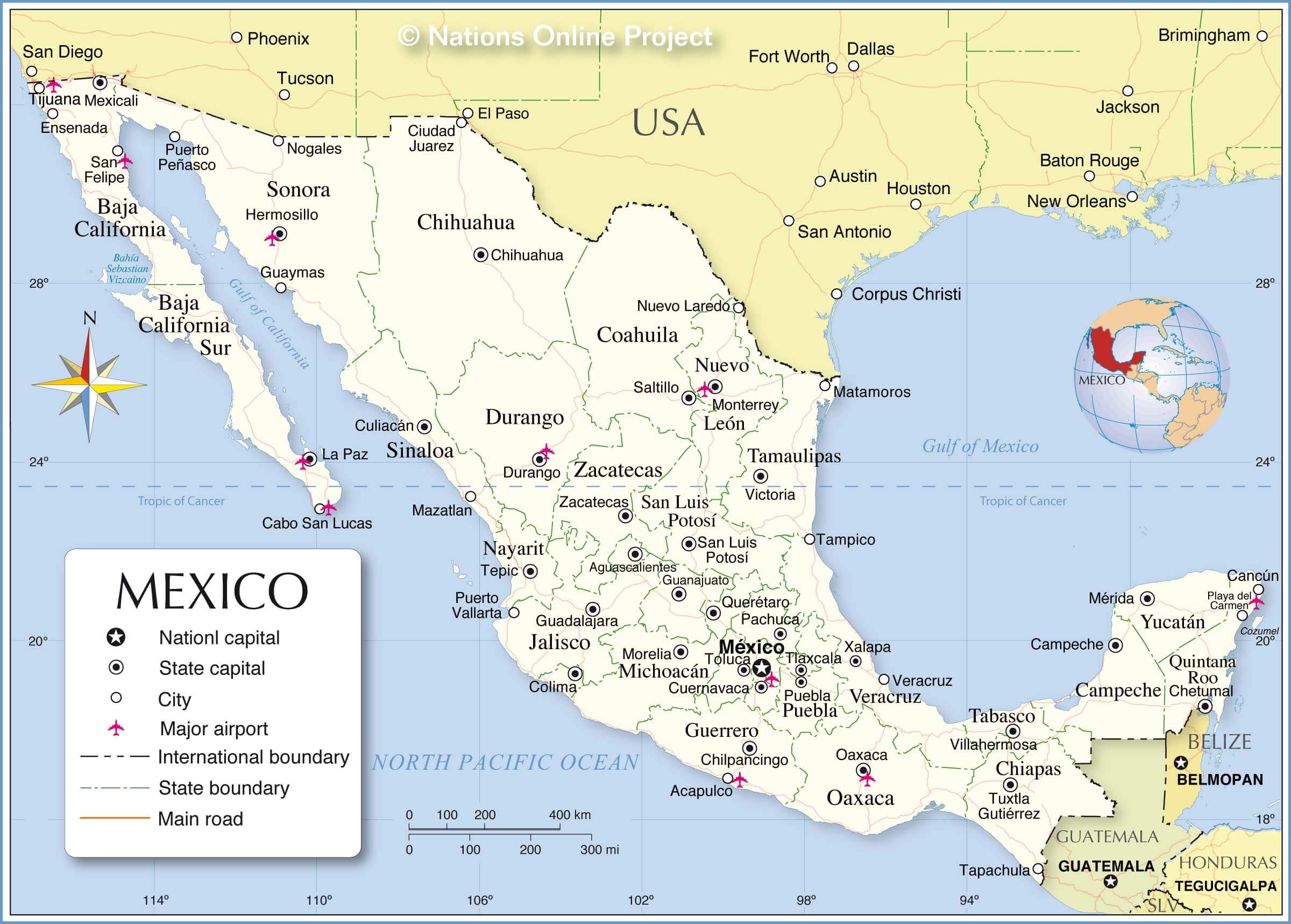 We have travelled to the west side of Mexico where you will find Puerto Vallarta — a resort town on Mexico's Pacific coast, in Jalisco state. It is known for its beaches, water sports and nightlife scene. Its cobblestone center is home to the ornate Nuestra Señora de Guadalupe church, boutique shops and a range of restaurants and bars. El Malecón is a beachside promenade with contemporary sculptures, as well as bars, lounges and nightclubs.  Made famous by American film director John Huston. Even though John Huston had visited the town when it only had a few thousand souls in 1929, while navigating up the Pacific coast on one of his innumerable trips to his beloved Mexico, plus another time while scouting for locations for Typee (a movie he never shot), not much had changed when he came back in the early 1960s with a new movie project, "The Night of the Iguana", and a location for the set called Mismaloya, tipped off by a local entrepreneur. The small town flourished with tourists, especially Elizabeth Taylor and Richard Burton, who had a house in town where they would fight, drink, make love and make up. This is considered part of the so-called "Mexican Riviera" a term coined by the Princess Cruise Line.
On the other side of the continent is Mayan Rivera. This is a stretch of Caribbean coastline on Mexico's northeastern Yucatán Peninsula. It's known for its numerous all-inclusive resorts, such as those in the town of Playa del Carmen, and its long beaches. To the south, Tulum is home to yoga retreats and the preserved ruins of an ancient Mayan port city, perched on an outcrop above a white-sand beach. You could include Cancun, which on the "American side" is about as Las Vegas as a tourist attraction can get. Be warned—you will be dogged and hassled until you relent and enter an establishment. But, if your travel a short distance south, you will come to Playa del Carmen. A party town, this is also where you can get aboard a boat and head to the island of Cozumel. Going further South you will find Tulum—a town that sits on the Carribean Sea. Here, you can experience a cenote — a sinkhole, and there are many. In Tulum, you can experience   the Castillo, or castle, which is perched on the edge of a 12-metre limestone cliff, overlooking the Caribbean coast. Negotiating its steep steps is best done sideways, a fact which will assert itself on the way down. There is something magical about the place, and upon setting foot on the warm white sands of the Carribean, it is hard to not jump into sea. And you will. No matter which coast or inland destination, Mexico provides a unique experience for any traveler.

When we think of Mexico, we think "so much, so close!" Any direction you look, Mexico has offerings like few other countries.