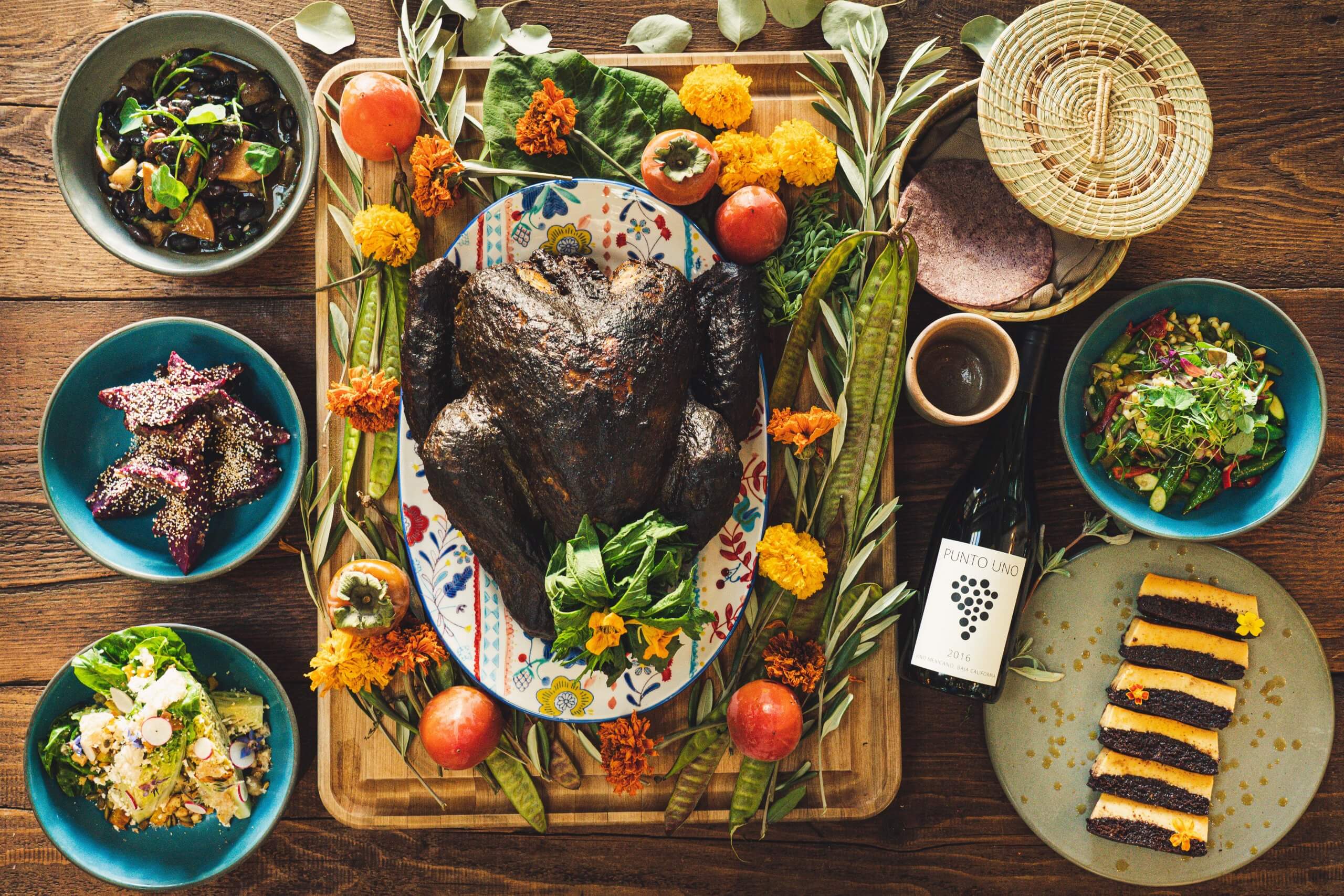 Thanksgiving is nearly here and many of us are still scrambling to figure out exactly how the holiday should work this year. No matter what happens, there is one thing that remains mostly reliable: food delivery and takeout. As most of us have grown accustomed to, food takeout options have prevailed, and will likely be used more than ever for the upcoming holiday season.
If you're looking to count on reliability, as well as something a little different (and delicious!), MÍRAME, the new Mexican inspired restaurant in Beverly Hills has your holiday needs covered. 
Created by Chef Josh Gil, MÍRAME, have prepared a Pre-Hispanic Thanksgiving Feast available for takeout only, just for Angelenos and their families to enjoy from the comfort of home. Priced at $375, the meal feeds 6-8 people, and can be ordered in advance via OpenTable or Tock.
Additionally, meals can be picked up on Thanksgiving Day at the restaurant, located at:
419 North Cañon Drive, Beverly Hills, CA 90210
More information can be found on 
www.mirame.la
 or by calling 310-230-5035.
Highlights of the meal include: 
Organic heirloom pasture raised Diestel turkey with chile chilaca adobo 
Kamote – roasted sweet potato, hoja santa and brown butter 
Green Dent Corn Grits with butternut squash and pine nuts 
Pumpkin Pie with masa crust and toasted malva marshmallow 
It's not long until Thanksgiving is here, so get your orders in while you can — no matter what size your festivities.