MUD\WTR
has wooed our hearts along with so many other coffee lovers seeking an easier-on-you alternative. And while their hero coffee alternative was created to better morning routines, they've now created :rest —  a thoughtful blend to support evening rituals. Restoration and sleep quality are key elements in energy levels, mood and productivity for the next day, so it's crucial that your end-of-day regime treats you right, and :rest will do just that.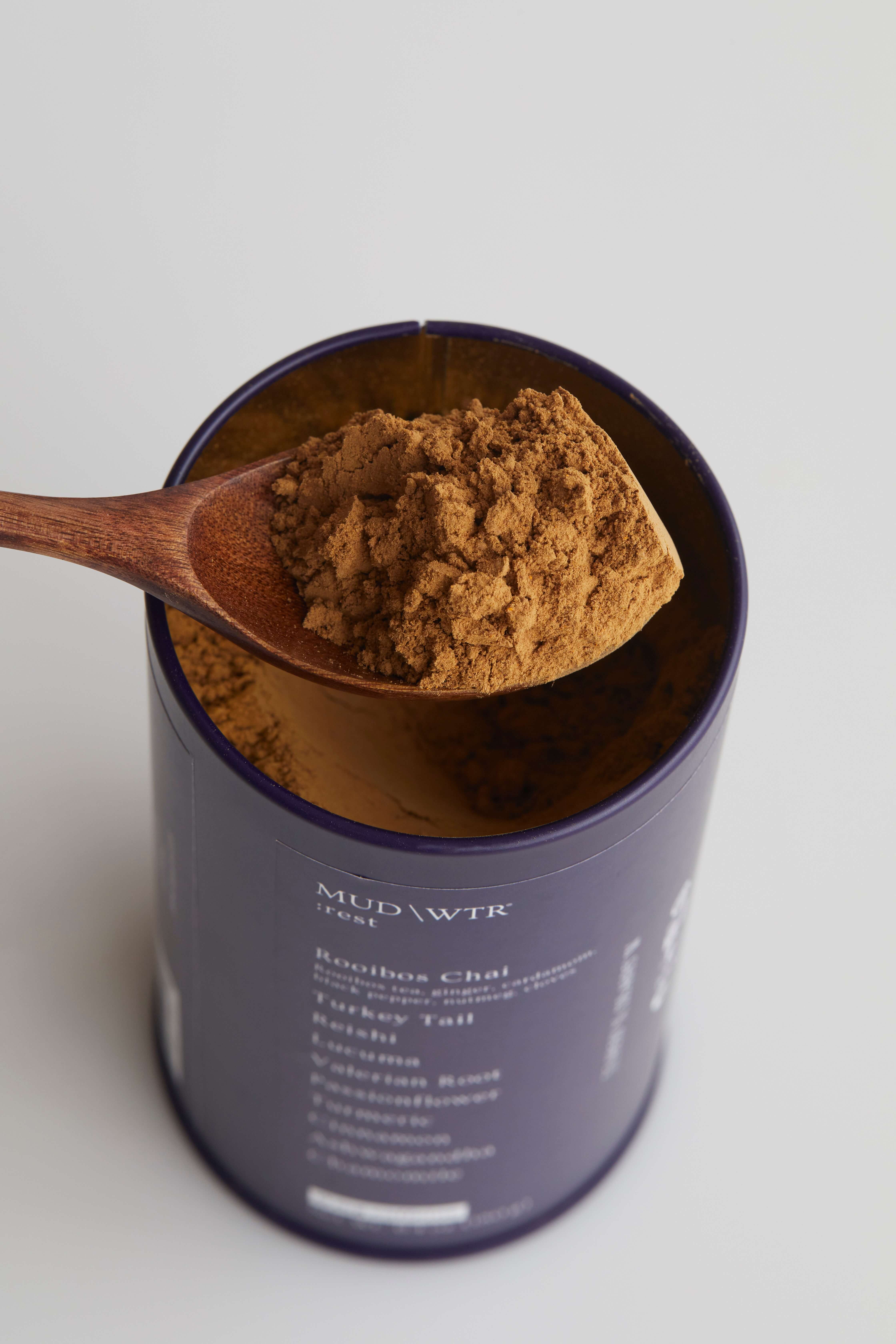 :rest promotes relaxation and calmness, with its caffeine-free blend of rooibos and chamomile chai teas, turmeric, cinnamon, along with the dream team of adaptogens and herbs (ashwagandha, reishi and turkey tail mushrooms and mycelium, and valerian root and passionflower). If you're a fan of ashwagandha, you may know that this special ingredient carries a ton of benefits all on its own, including helping to destress and regulate hormones.
In addition, MUD\WTR is donating 25% of their revenue from Black Friday weekend to 
MAPS
 — an organization dedicated to helping improve the lives of those suffering with PTSD and other disorders, through psychedelic research. Psychedelics are showing promising results to researchers on the quest to sufferers of trauma, migraines, and other ailments, and this research is vital for millions of people who seek relief and treatment. To sweeten the deal even more, MUD\WTR is now offering a 20% site-wide discount using the code
TURKEYTAIL. 
Get some :rest, yeah?
About MUD\WTR
Coffee is so commonly believed to allow you to do more and to do better, but it's attribution to jitters, poor sleep, and general mental health is always overlooked.
MUD\WTR is a coffee alternative that uses a blend of masala chai, cacao and adaptogenic mushrooms to provide energy, focus, and immune support— more than a product though, the company is about empowering people to think differently, to think for themselves.