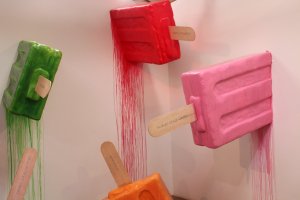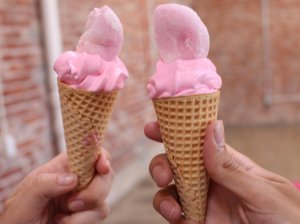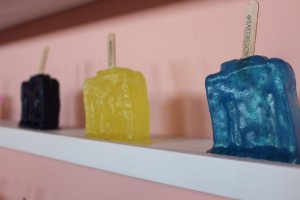 Ice Cream and art… It's the perfect combination of childhood dreams when referring to the Museum of Ice Cream in downtown Los Angeles. This Instagram-worthy exhibition has made waves across social media with its deliciously curated rooms of America's favorite frozen dessert. The museum has gotten so popular that it even caught the attention of Beyoncé, who paid a visit with daughter, Blue Ivy, on Mother's Day. Getting tickets to isn't easy, though, as the website has been sold out for months. You have to sign up to MOIC's newsletter to be notified once additional tickets become available. I had the pleasure of getting the inside "scoop" for SoCal Mag by being invited to celebrate the newest addition to the museum, My/Mo Mochi Ice Cream.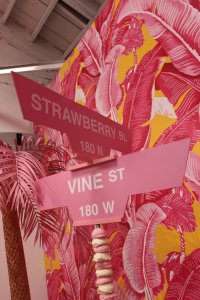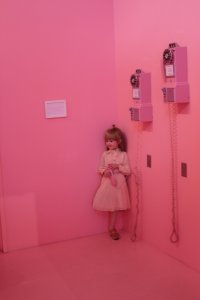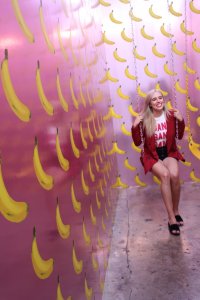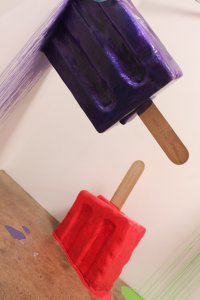 If you know anything about mochi, you know that it's an absolutely delightful treat made up of ice cream wrapped in a unique mochi dough. For the My/Mo Mochi Takeover, MOIC is introducing patrons to some of My/Mo's most indulgent flavors like Sweet Mango, Mint Chocolate Chip, and Ripe Strawberry throughout the tour. The pairing couldn't be anymore ideal, and I loved it so much, that I just had to share the experience with SoCal Mag's readers. The museum alone is already such a fun experience, mixing in multi-flavored ice cream treats only amplifies the event to another level.
If you don't get a chance to visit the museum, My/Mo Mochi is available at grocers all across Southern California. Find the retailer closest to you HERE, and be sure to follow their mouth-watering Instagram, @mymomochiicecream. The Museum of Ice Cream is currently sold out at both its L.A. and San Francisco locations, but you can sign up for their newsletter HERE for updates on when tickets become available. Follow the #MOIC at @museumoficecream on Instagram.
(Photography by: Sebastian "Bash" Johnson)