Josephine & Billie's, the nation's first cannabis dispensary focused on the needs of Women of Color, has opened and it's focused on community and education.
Located in South LA, Josephine & Billie's is dedicated to being an educational space and community where Women of Color, and allies, feel safe and welcomed to learn about the healing benefits of cannabis while offering a unique speakeasy-style cannabis retail concept inspired by 'tea pads' that existed in Black communities in the 20s and 30s.  Founded by CEO Whitney Beatty and COO Ebony Andersen, the duo looked back into history for inspiration for their approach. That inspiration, recreating an experience from years ago that is unique to this dispensary – unique to Josephine & Billie's.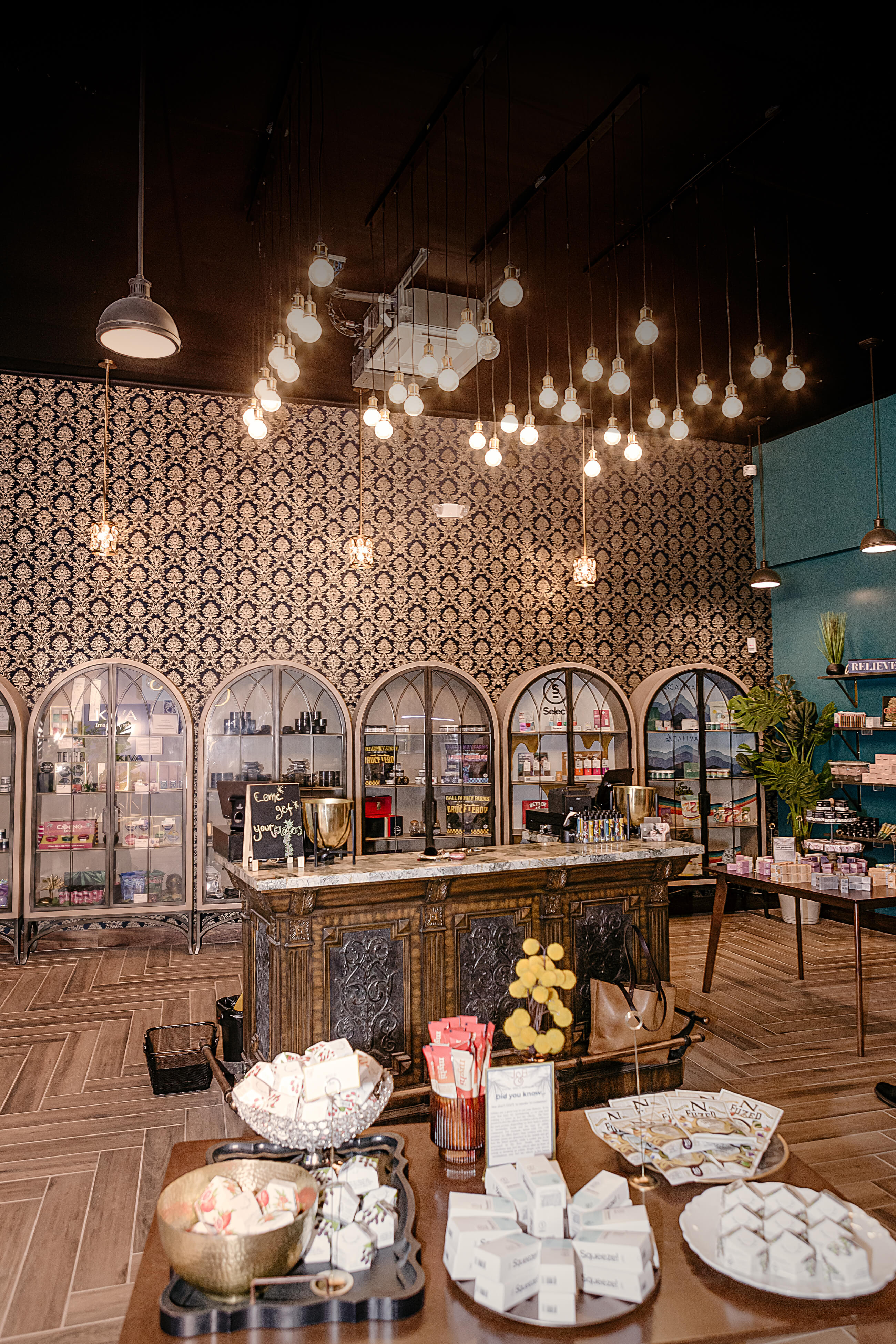 What may be easily overlooked across dispensaries nationwide is the experience, and Josephine & Billie's want to make that their first priority in their approach to educating women of color and their allies. Education can take one far, but it can take one even further in a place where they feel a familiarity that reverberates within their community.
During a time when tensions in the United States seem to be endlessly on edge, it's now that an environment of familiarity is most important. Across the board, women are consistently treated harshly for a number of things — but especially their use of cannabis — whether that be for recreational or medicinal purposes.
As we find ourselves seeking more and more natural alternatives as remedies for chronic pain, anxiety, PTSD, and lack of sleep, cannabis has long been the front runner for relief. Yet, for innumerable and unsubstantiated reasons, many women of color don't feel at ease accessing this plant medicine –– despite being more likely to experience anxiety, under-treated for chronic pain, and quietly suffering from other ailments.
According to Josephine & Billie's, "72 percent of the female population in Los Angeles identify as women of color, but until now there was not a single cannabis space that prioritized their real and urgent needs." They want to change that.
The team states, "We were created by Black women to give women of color an experience of cannabis that doesn't exist anywhere else. It's an experience that's communal, where women can discover the many positive effects cannabis has on well-being––and enjoy connecting with others doing the same. It's an experience that's inclusive, that puts the needs of women of color at the forefront, even down to the way our space is organized. We take special care to focus on what effects to expect from the type of cannabis you're interested in, instead of just listing buzzwords and features about it. We put you––the woman seeking healing, calm, relief, happiness––in control. The experience at Josephine and Billie's is one that's uplifted, and that reclaims this powerful medicine from its history of racist criminalization. We're here to encourage self-care and joy, and to educate every woman that walks in the door, giving her a little more than she came in with."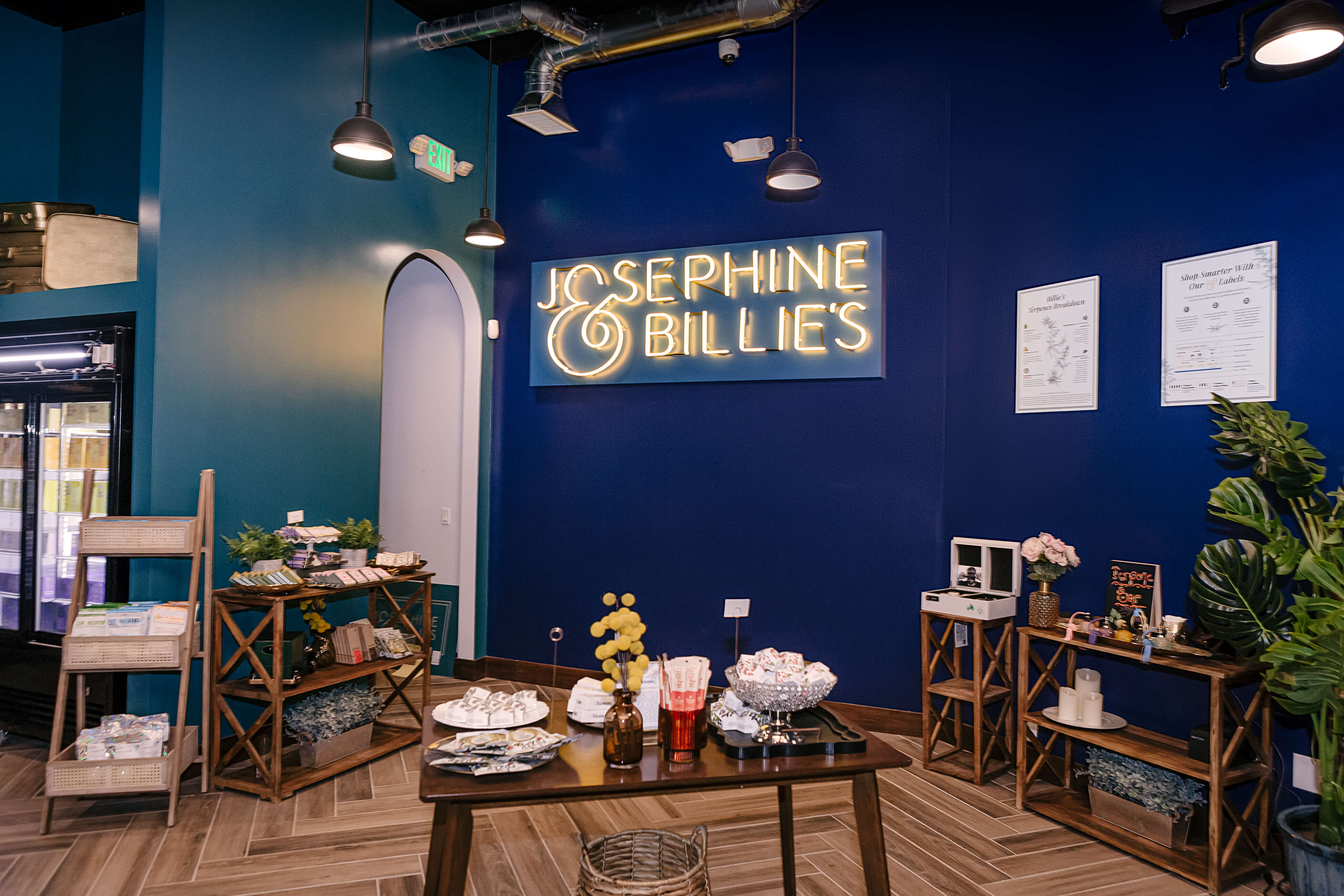 About Josephine & Billie's
Women founded and led, Josephine and Billie's is the first dispensary in the nation to focus on women of color. Our cannabis teapad – the first of its kind in the U.S. – is a modern-day callback to the Jazz age, from the pearls and feathers of Josephine Baker to the poetry of Billie Holiday. It's a trip back to the 'tea pads' in Black communities of the 20s and 30s where people listen to music and enjoy cannabis while feeling connected, relaxed, valued and safe. Josephine and Billie's carries product lines that reflect the diversity of the communities we serve with intention and include Black and Brown owned brands, and price points for everyone from the dabbler to connoisseur. In our space, there's no question not worth asking. Our M.O. is we got you, sis. The company is led by CEO, Whitney Beatty & COO, Ebony Andersen.