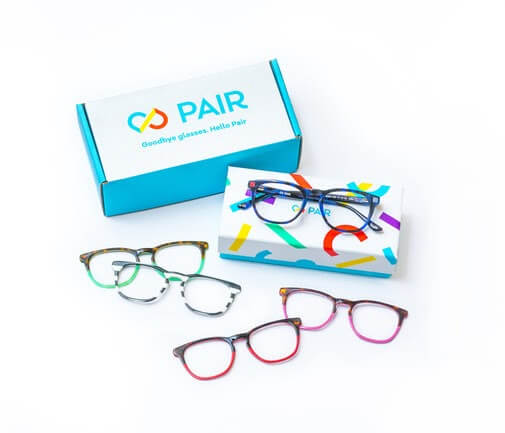 Something For Everyone
PAIR Eyewear is proving that they are here to stay. Having just launched earlier this year, PAIR has landed hit after hit, collaborating with some of the most family friendly faces, while providing incredible style. As we bring 2020 to a close, it's time to look forward, and starting a new year is a great excuse for some new school essentials!
Whether starting off the year for in-person learning, remote school or a combination of the two, everyone could use new frames from 
PAIR Eyewear
to make learning and teaching more fun and effective!
PAIR provides customizable glasses with interchangeable toppers (prescription & blue light) for both adults AND kids. With an increase in screen time (due to remote school), bluelight glasses have become a necessity to protect our eyes — and with PAIR, teachers and students can change their glasses as often as their clothes!
Within the past year, PAIR has launched collections in partnership with
NBA Teams
,
Marvel,
and
Harry Potter
that make a perfect fashion statement to ring in the new year.

The possibilities are endless, and the options are seemingly infinite, but it's safe to say that PAIR is here to stay and compete with even the biggest brands!