In recent years, big name fast food chains, and even dine-in brands, have been turning up the heat on the chicken sandwich competition. It's almost expected that a company that specializes in chicken dishes will provide the best experience when it comes to who has the best chicken sandwich. But what if the best "chicken" sandwich came from a place that didn't use meat at all?
That's exactly the case, as innovative vegan fast food joint, nomoo | new american burgers, is leveling up their menu with a new take on a fast food favorite — the chicken sandwich — with the launch of the limited time item known as Plant-Fil-A.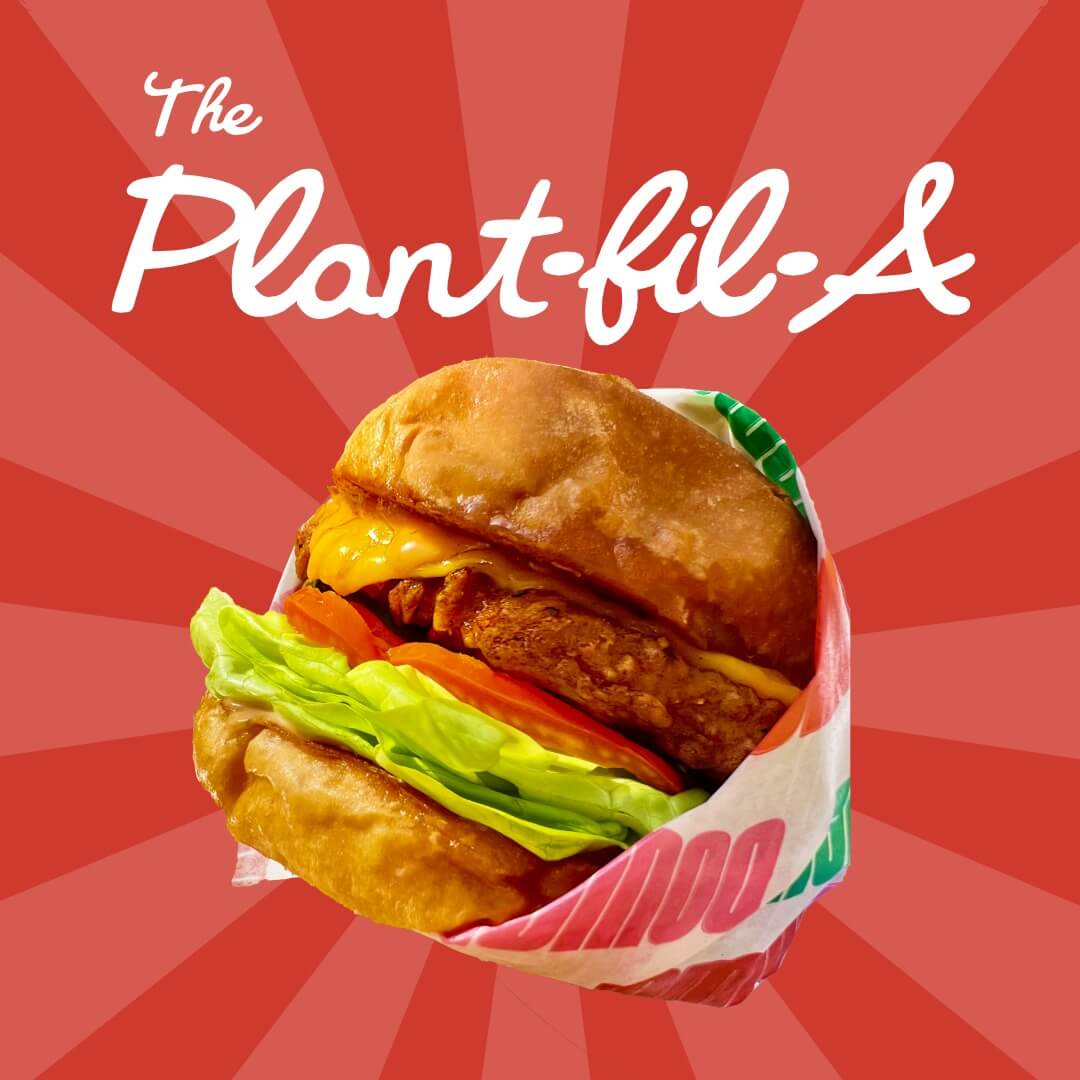 "The Plant-Fil-A is a must try!," said George Montagu Brown, Founder of nomoo. "We are always looking for ways to transform fast food favorites and after we tested the Plant-Fil-A, we knew this would quickly become a fan favorite. Taste and quality is at the forefront of anything we do and we are thrilled to add this classic sandwich with a nomoo-twist to our menu."
The Plant-Fil-A is composed of a buttered brioche bun, 'ridiculously good' non-GMO Chick'n, American cheeze, butter lettuce, tomato, and a house pickle. The Plant-Fil-A is available through the month of June and served with a choice of delicious house-made sauces to compliment the sandwich. In a bold step, nomoo has essentially called first dibs on a name and experience that may have been expected from some other fast food giant. Now, they've just got a bigger pair of shoes to fit into, as nomoo enters the fray and raises the bar.
nomoo aims to revolutionize America's favorite food from the inside out using non-GMO, soy-free locally sourced ingredients. Pushing the envelope of meat-free and dairy-free meals, nomoo's 100% plant-based burgers, chicken, sauces, bacon and cheese are all hand-made and prepared fresh daily. Signature menu items include smashed nomoo burger, hot chick'n sandwiches, and bestselling nomoo oatmilk shakes alongside its truffle cheeze breakfast sandwich, 'Animal style' fries and truffle cheeze fries.
About nomoo
nomoo is the fastest-growing plant-based fast casual concept in the United States. With its proprietary recipes, nomoo is changing mind's about plant-based eating one bite at a time. Founded by serial entrepreneur George Montagu Brown, nomoo | new american burgers is revolutionizing America's favorite food. A 100% plant-based burger and shake concept with an impressive social media presence and cult fan following, nomoo can be described simply as 'plant based, done better'. 
You can connect with nomoo on social media at @nomooburger or online at eatnomoo.com.