It's no secret that Southern California Summers are beautiful and bring out some of the best things that the region has to offer. Also notorious at this time of year, is the region's scorching heat and dryness as the months go on. With this year's worsening drought, it'll be more important than ever to look out for not just our own health and wellbeing, but that of our comforting companions — cats and dogs.
Two incredible brands at the forefront of pet health (and happiness) are Native Pet and Bocce's Bakery, and they are largely becoming favorites among pet owners. Their products are not only for satisfying tummies and rewarding our fur babies for good behavior, but they also help to ensure that our little ones are in the best physical shape and overall wellness that they can be in.
From keeping them calm in scary situations, to making sure their guts are at optimal performance, here are some of the products offered by Native Pet and Bocce's Bakery to help keep our lovable pets happy and healthy this Summer.
Native Pet
Native Pet is a natural, highly effective, and limited ingredient pet supplement brand that uses whole food and superfood ingredients. Available online and at Target, Native Pets was created by CEO Dan Schaefer and his childhood friend, Pat Barron, who were on the hunt for better nutrition for pets. With many of the big brands not meeting the standard that the duo had in mind, they sought out to fill a gap, offering supplements that are not only delicious, but effective.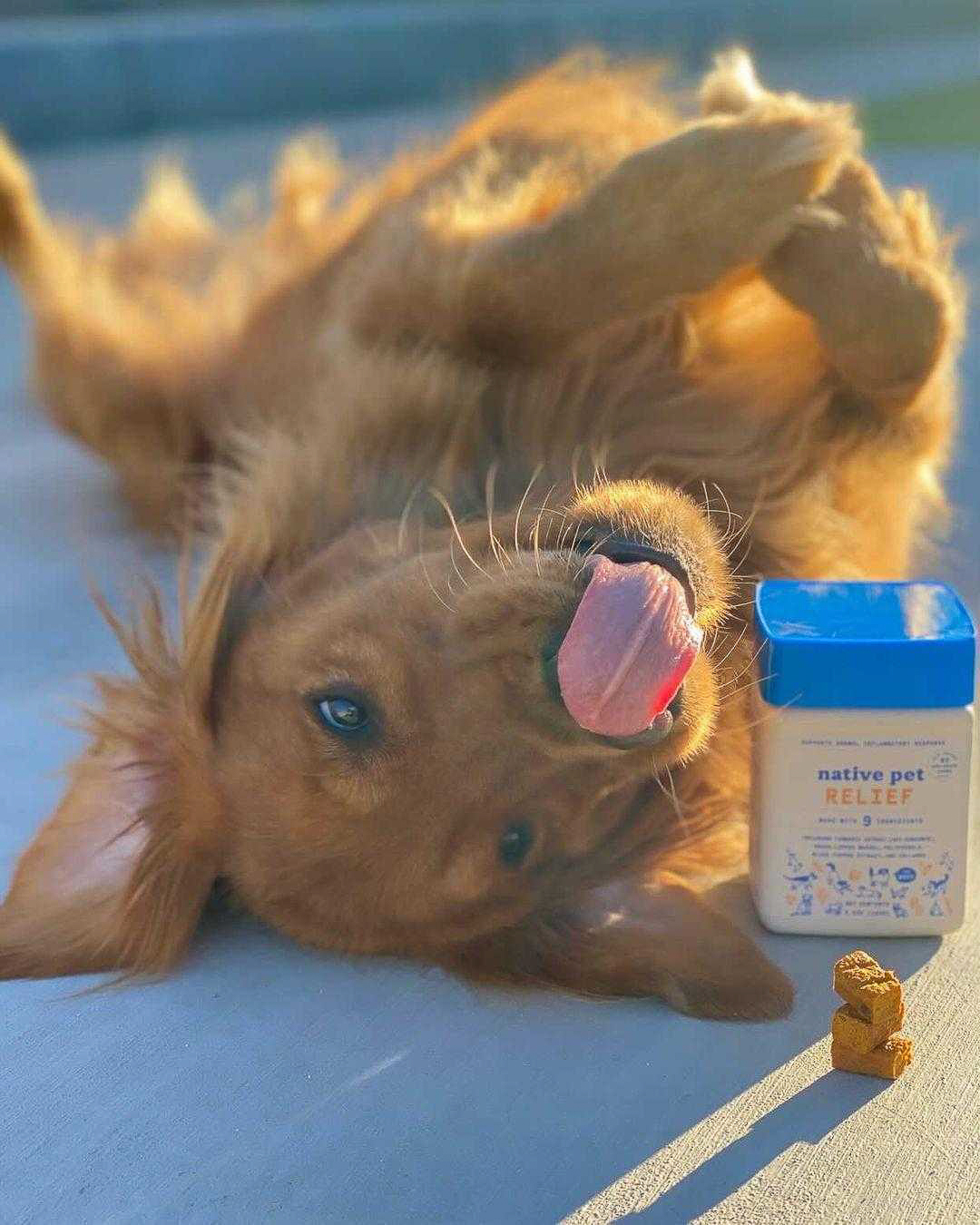 When it comes to aging, it's easy to forget that our pets actually age faster than we do, and also quickly feel the effects of it as a result. From joint and mood issues, to gut and hygiene issues, Native Pet offers a line of supplements that can help pups who are having trouble with mobility, digestion, and bladder health. Native Pet's Relief Chicken Chews are specially formulated for senior dogs to alleviate joint pain, improve anti-inflammatory response, and aid in long-term joint health. With 4 active ingredients, these chews are made of black pepper fruit extract, green lipped mussel, a natural polyphenol blend, and turmeric extract to deliver powerful relief, backed by the fact that it's all natural and real chicken.
Native Pet also offers Bladder Chicken Chews, maintaining the same level of all-natural, premium ingredient realness. With 3 active ingredients, like cranberry extract, mannose – used to move bacteria away from latching onto the urinary tract lining, and subtilis – a probiotic strain that's used to help reduce the number of antibiotic-resistant microbes in the urinary tract, Native Pet has created a powerful supplement to help ensure inside accidents and outdoor complications stay at a minimum.
The Native Pet team works with leading nutritionists, vets, and scientists to create all of their formulas, which include the following and more:
Bocce's Bakery
Here's a not-so-fun fact: According to the American Kennel Club, due to the anxiety and fear that fireworks can cause pets, more pets go missing during the Fourth of July than any other time of year.
While the Fourth of July often signifies the peak of summer, fireworks throughout cities and backyards alike can be very loud and frightening for dogs. Bocce's Bakery, however, is here to help make the 4th a little easier on pups nationwide. Started in a tiny kitchen in NYC, Bocce's believes in "better food with fresher, simpler, all natural-ingredients," and the pet-lover's favorite for their irresistible treats, is now introducing a line of supplements for pooches.
Along with tips like creating a dedicated quiet space for your pet or keeping them busy, calming products are a great way to ease anxiety and panic your pup may feel. Bocce's Bakery has introduced their Calming Supplements and BedTime Tea Biscuits, which are not only tasty, but the perfect treat to help your pup get through the holiday:
BedTime Tea Biscuits – This 100% all-natural treat is made with only four ingredients: lavender, vanilla, banana, and comforting oats, and will have your pup dreaming in no time. Perfect for small and large dogs to naturally promote relaxation (… at bedtime or anytime!). Available for purchase on boccesbakery.com and Amazon.com (with over 2,700 reviews!) Like humans using chamomile tea to relax and wind down, it's important to look after your pups and ensure they get their lavender treats to do the same.
Calming Supplements – A daily health supplement with natural, calming ingredients designed to help your pup keep their cool – because you're not the only one in need of a little relaxation and TLC. It has a delicious banana and honey flavor and is made with Chamomile, Lemon Balm, L-Theanine & Melatonin. Available for purchase on boccesbakery.com and Amazon.com.
Skin & Coat Supplements – In addition to these amazing products, Bocce's Bakery offer's skin and coat supplements, designed to improve one of the most overlooked parts of a dog's health: their skin and coat. While their coats are often more noticeable, seeing your dog's skin can help bring awareness to underlying health issues, allergies, and general health and wellbeing. In addition, it's also possible for pups to suffer from dry skin issues, which makes this Salmon Oil, Kelp, and Biotin infused supplement a must! Packed with essential fatty acids and vitamin E, you'd be doing your companion a favor, especially if subjecting them to SoCal heat and dryness.
Cat Treats – How could we ever forget the cats, right!? Bocce's Bakery also makes sure little feline friends are taken care of with their wide selection of cat treats. Ranging in flavors and recipes, from fish and carrots to beef and cheddar, it's impossible for even the pickiest of kitties to not enjoy one of their specialty treats. Soft, chewy, all-natural and full on flavor, there's no excuse for a sad pet Summer in 2022.