Ruben Rojas Debuts 3 Art Installations and Sculpture at Westfield Topanga Mall and The Village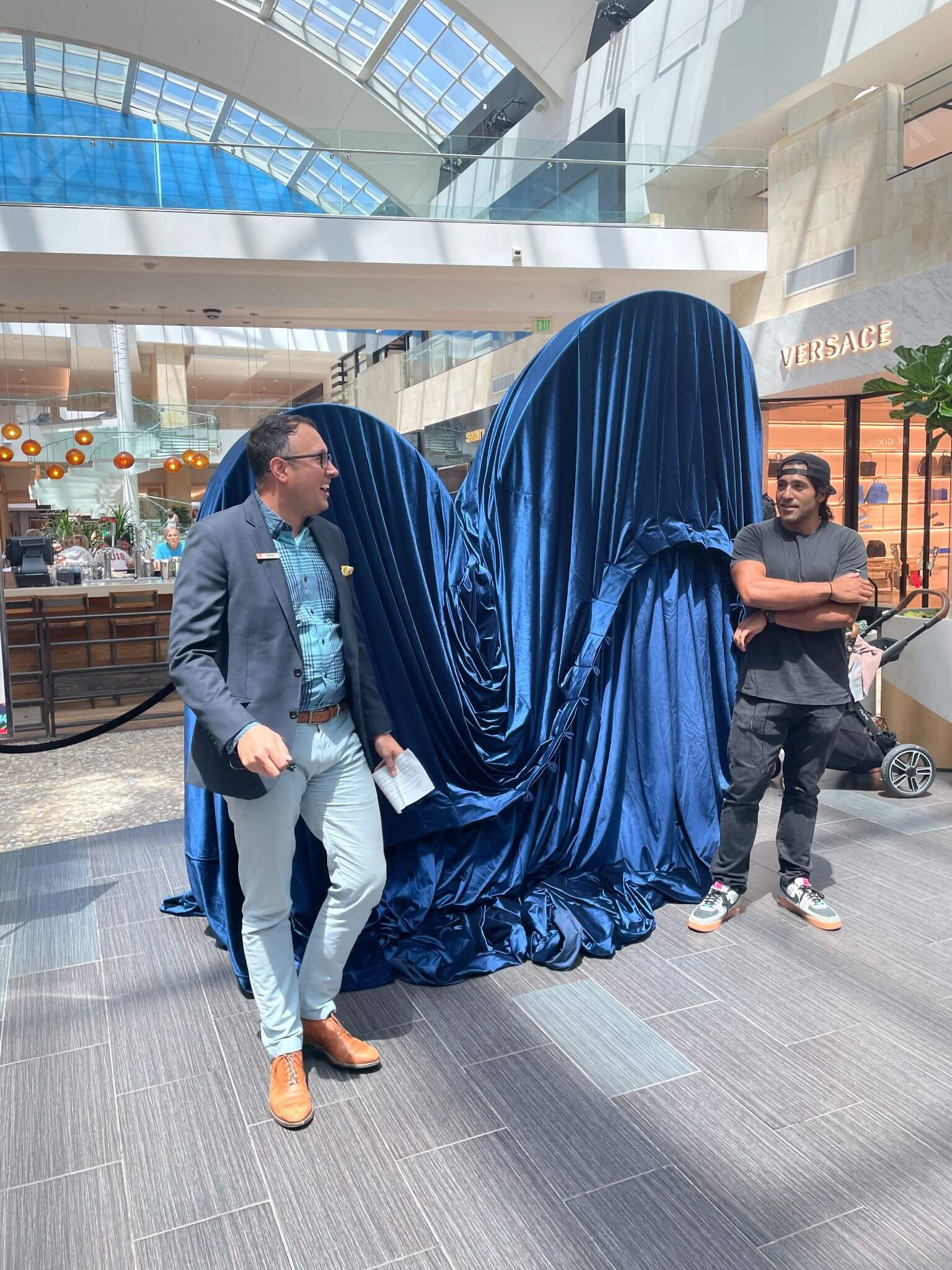 L.A. native artist Ruben Rojas, best known for his "love" artwork which spreads his message of "Live Through Love" across the city, partnered with Westfield Topanga Mall on a "Summer of Love" series of art installations.
Attendees were able to take a self-guided tour of the installations, featuring plenty of Instagrammable moments, and attend the official unveiling of Rojas' sculpture "The Heart of the Valley."
The event included a meet & greet, refreshments from Coffee Cube (a Westfield retailer and minority owned, Valley based start-up which offered 3 types of coffee/tea drinks and pastries) and VIP gift bags including items from Ruben's fashion line.
The first installation is titled 'Unity', and represents Harmony, Balance, and Solidarity. "There's strength in numbers. Together, we can create change and bring more love into the world."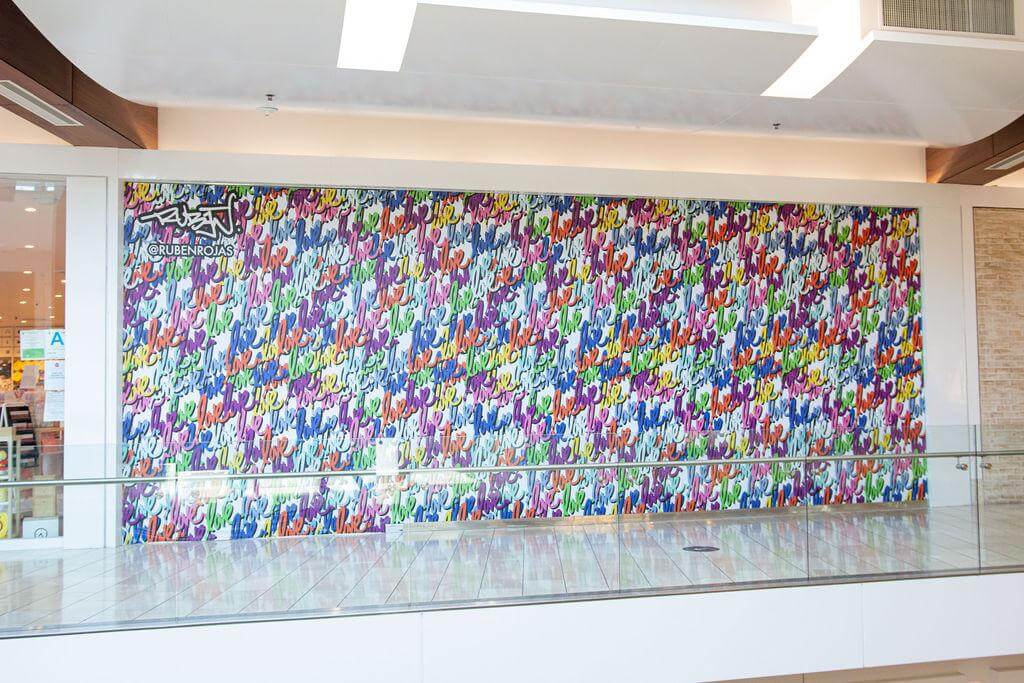 Installation two is called 'Equality' and affirms that "we're all human, we're all love!"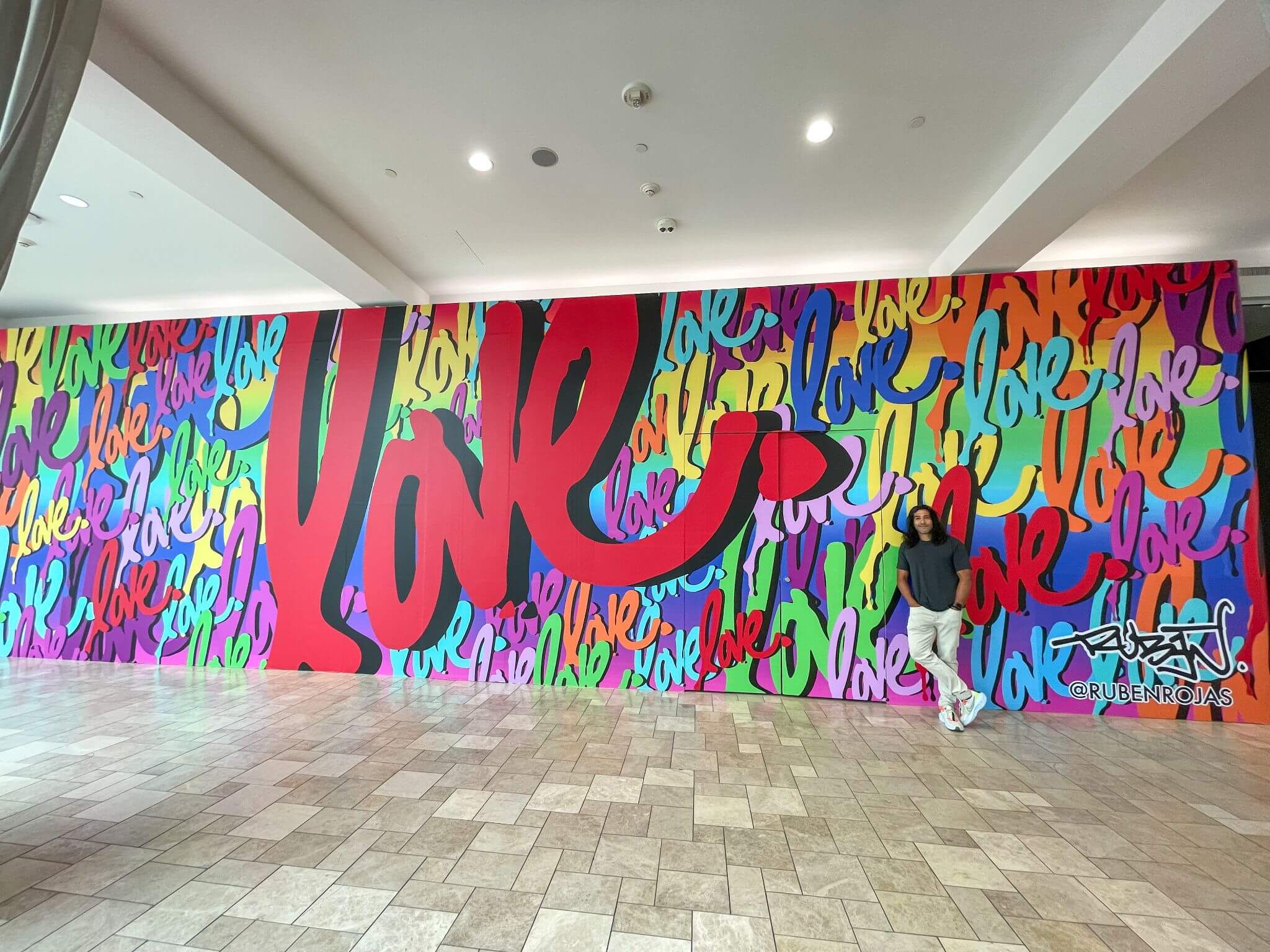 The wall installation located at The Village is titled, 'You Belong Here', and is one of Ruben's favorite sayings. "Yes, 'You Belong Here!' It's easy to question our belonging, worth & life. The truth is that each one of you belongs here and brings so much value to those around you. Never doubt your existence!"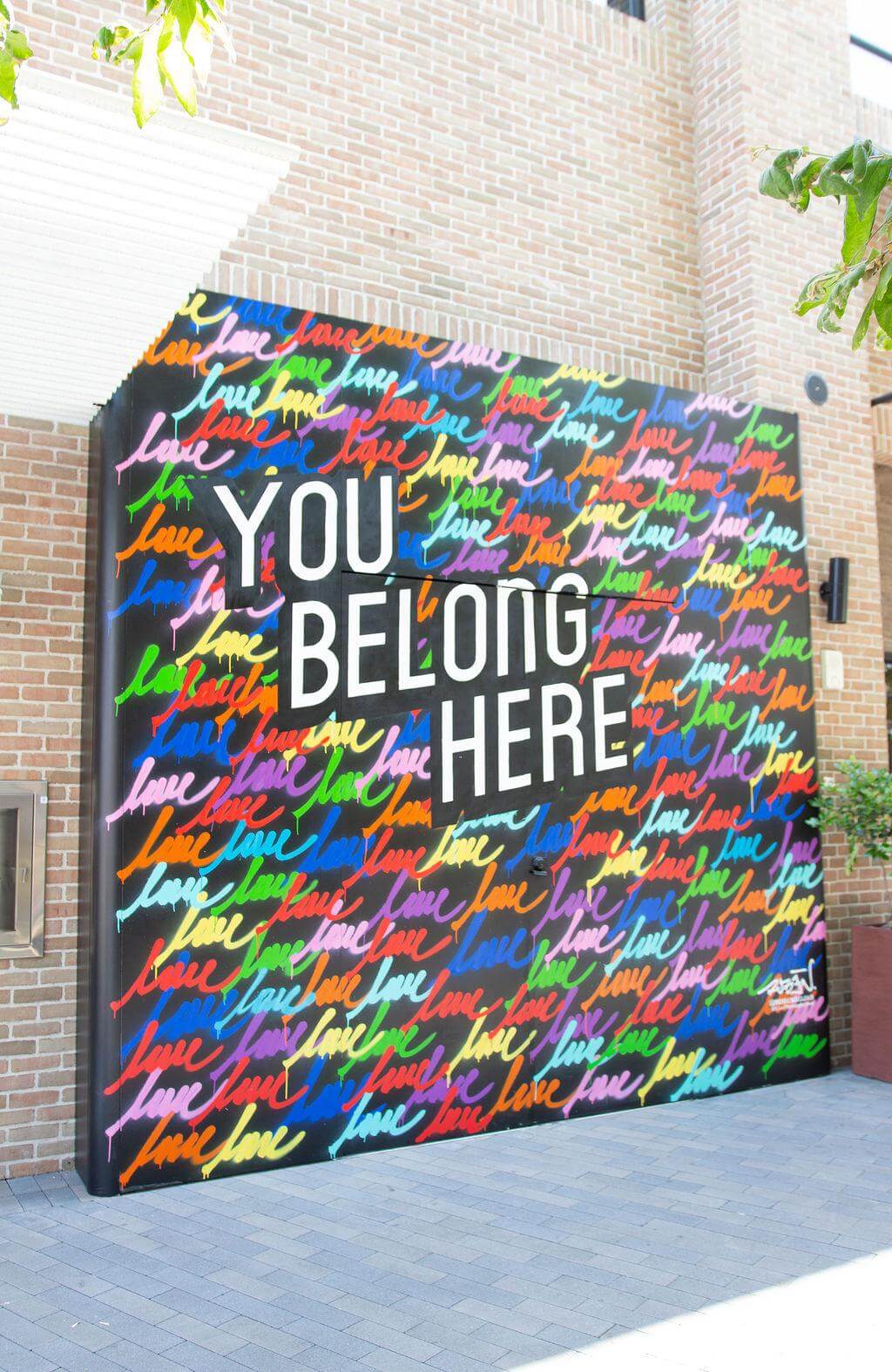 And lastly, the unveiling of Rojas' new sculpture 'The Heart of the Valley' made a statement that has to be seen in person. "Love has many faces: friendly, familial, romantic, self, unconditional. There's room for all of them in your heart if you're willing to make the space."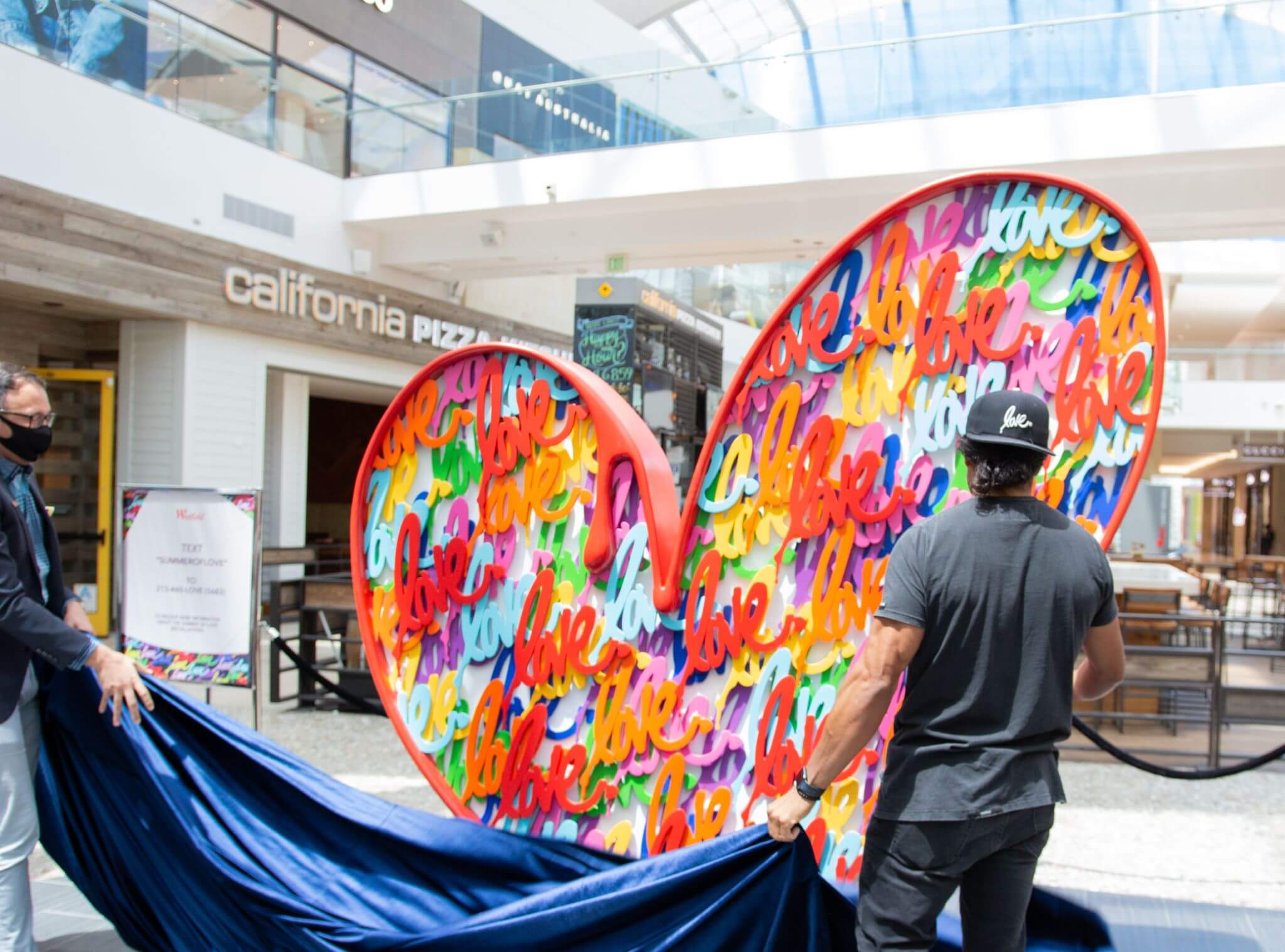 According to Ruben,
"The heart is the most loving, life-giving symbol of all. It's crucial to your survival, both physically and emotionally. Every heart is layered in love, overflowing with care and compassion. But we have to be willing to let the love in.
This piece is a true embodiment of living through love. When we acknowledge love in its many forms, it grows exponentially. There is no limit to the amount of love your heart can hold.
The heart is the most loving symbol of all, and I wanted to fill it with the most important thing: love."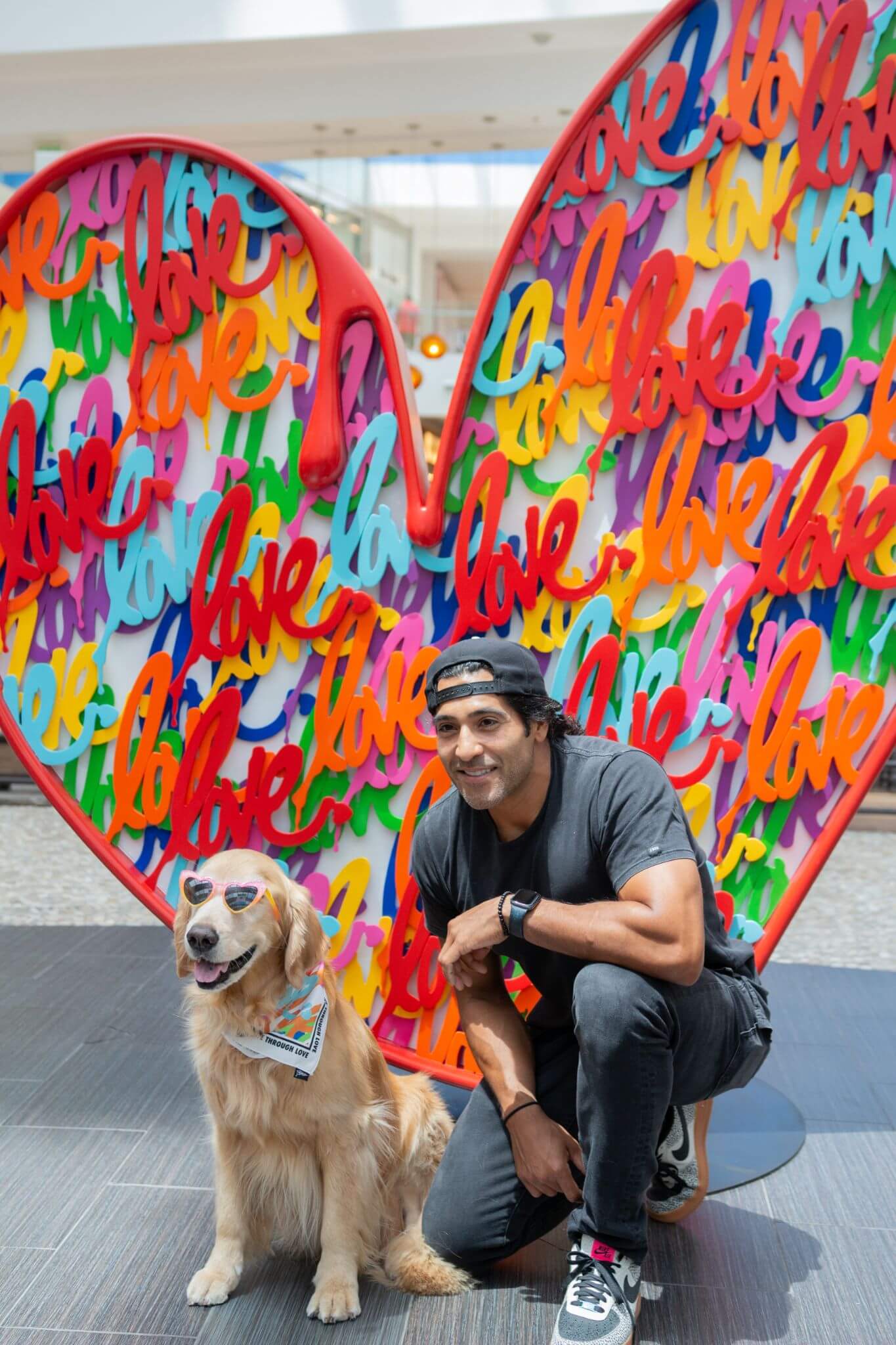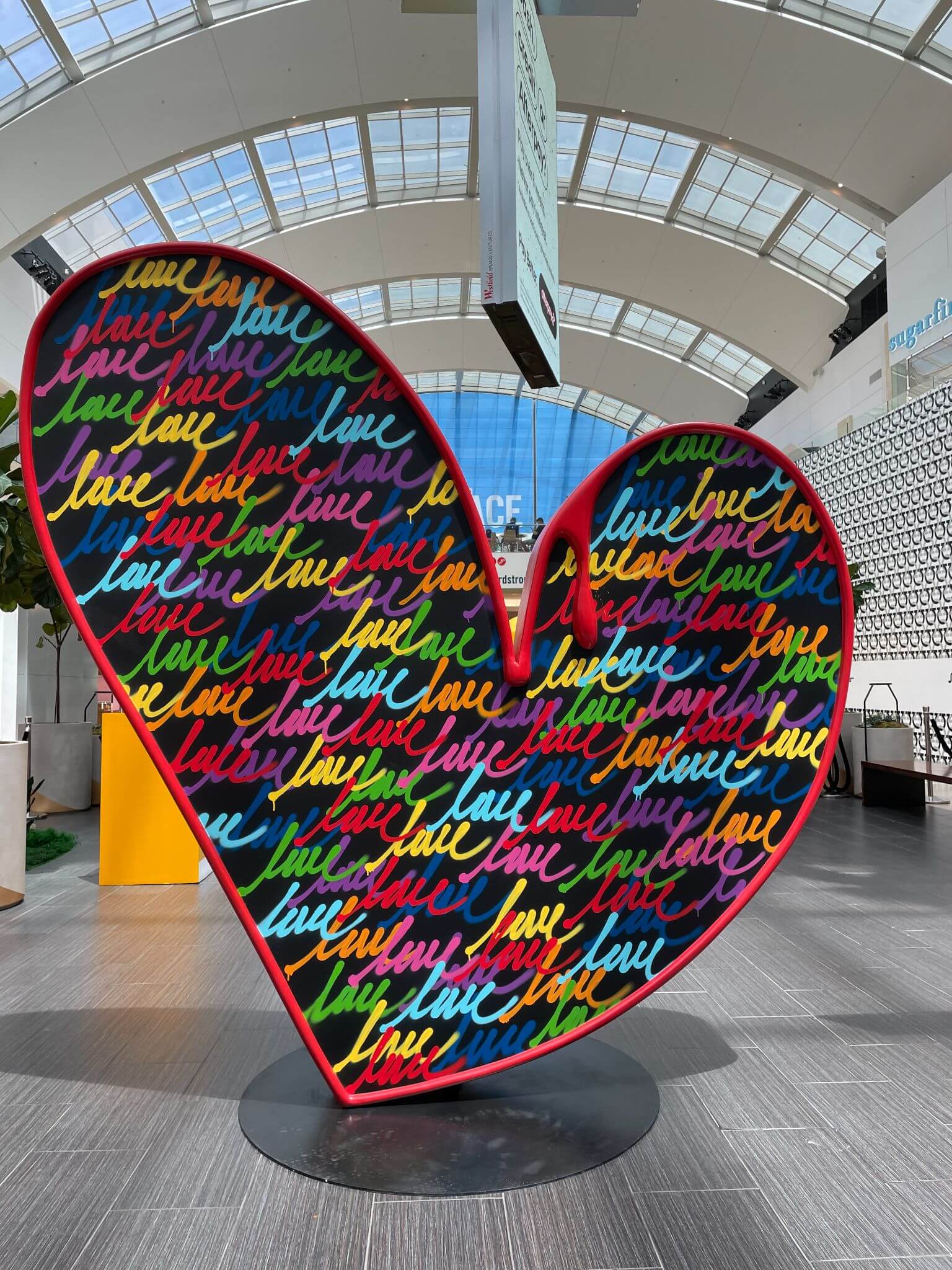 All four installations will be on display at Westfield Topanga Mall and The Village until the end of September 2021. To learn more about Ruben Rojas and his work and collaborations, visit RubenRojas.com and follow him on Instagram and Twitter.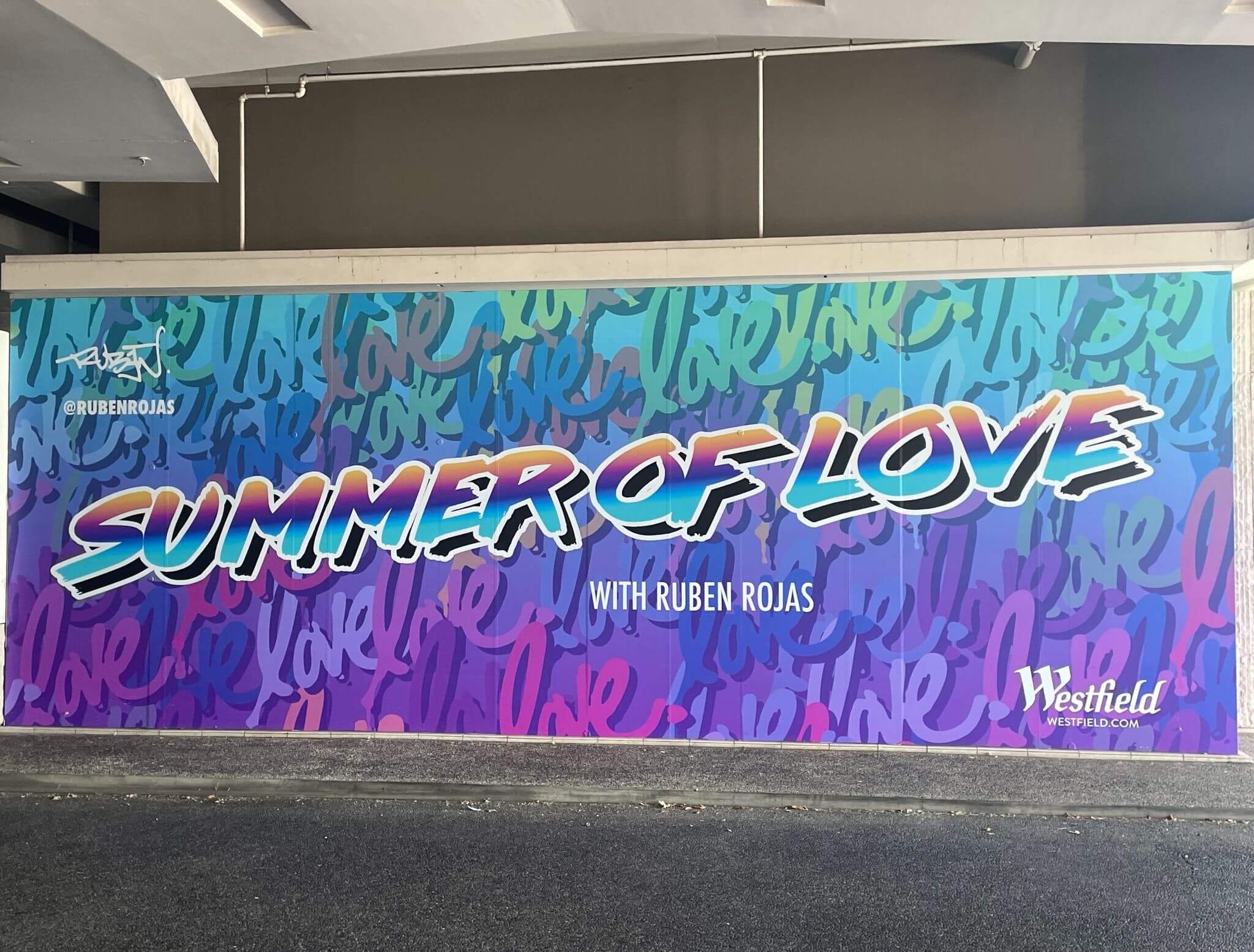 About Westfield Topanga Mall:
The San Fernando Valley's fashionable front door for real-life, luxury, and influencer designer brands—Westfield Topanga and The Village combine to provide a single destination experience unlike any other. For pure power shopping bliss in a cool and elegant indoor escape, there is Westfield Topanga's one-of-a-kind lineup comprising best-in-class luxury and brands, whereas The Village provides the open-air social setting so long craved by Valley residents.
Located in the booming Warner Center district at the highest traffic intersection in the Valley, Westfield Topanga and The Village encompass almost 400 shops, restaurants, and personal service.