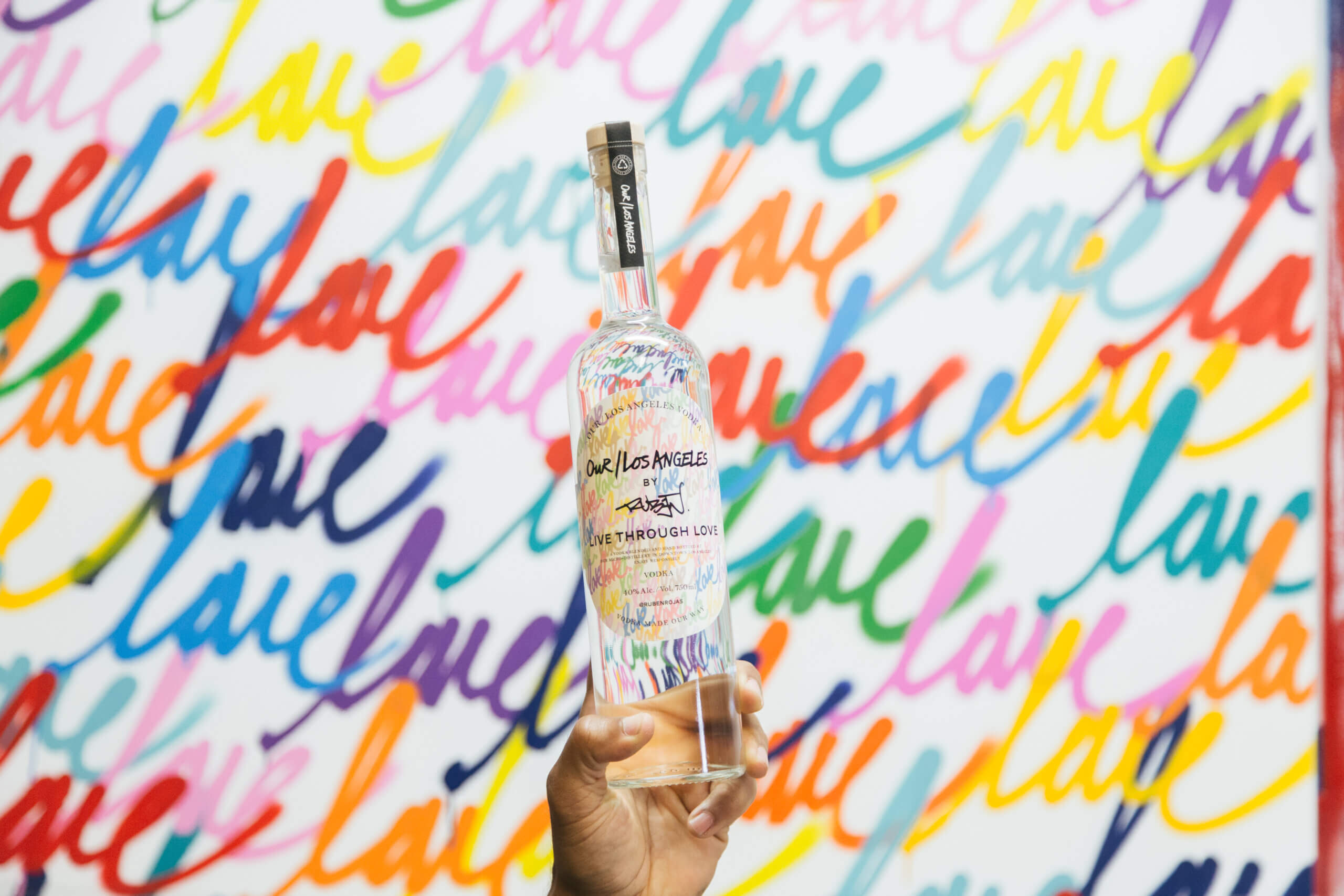 Our/Los Angeles vodka, led by distiller Anton Van DerWoude and located in the arts district of downtown Los Angeles, recently partnered with artist Ruben Rojas best known for his "love" artwork to spread the message of "Live Through Love". This collaboration saw the creation of a custom designed label on its 750ml bottle and retails at $20.99.
The collaboration also includes a street mural by Ruben in downtown Los Angeles with a donation made to benefit  Beautify Earth, a 501(c)(3) nonprofit and international movement that creates impactful murals in neglected areas by engaging with brands, cities, developers, small businesses, neighborhood organizations, schools, and individuals. This will be the second initiative as a part of Our/Los Angeles' LA Spotlight campaign partnering with different Angelenos each month for social good.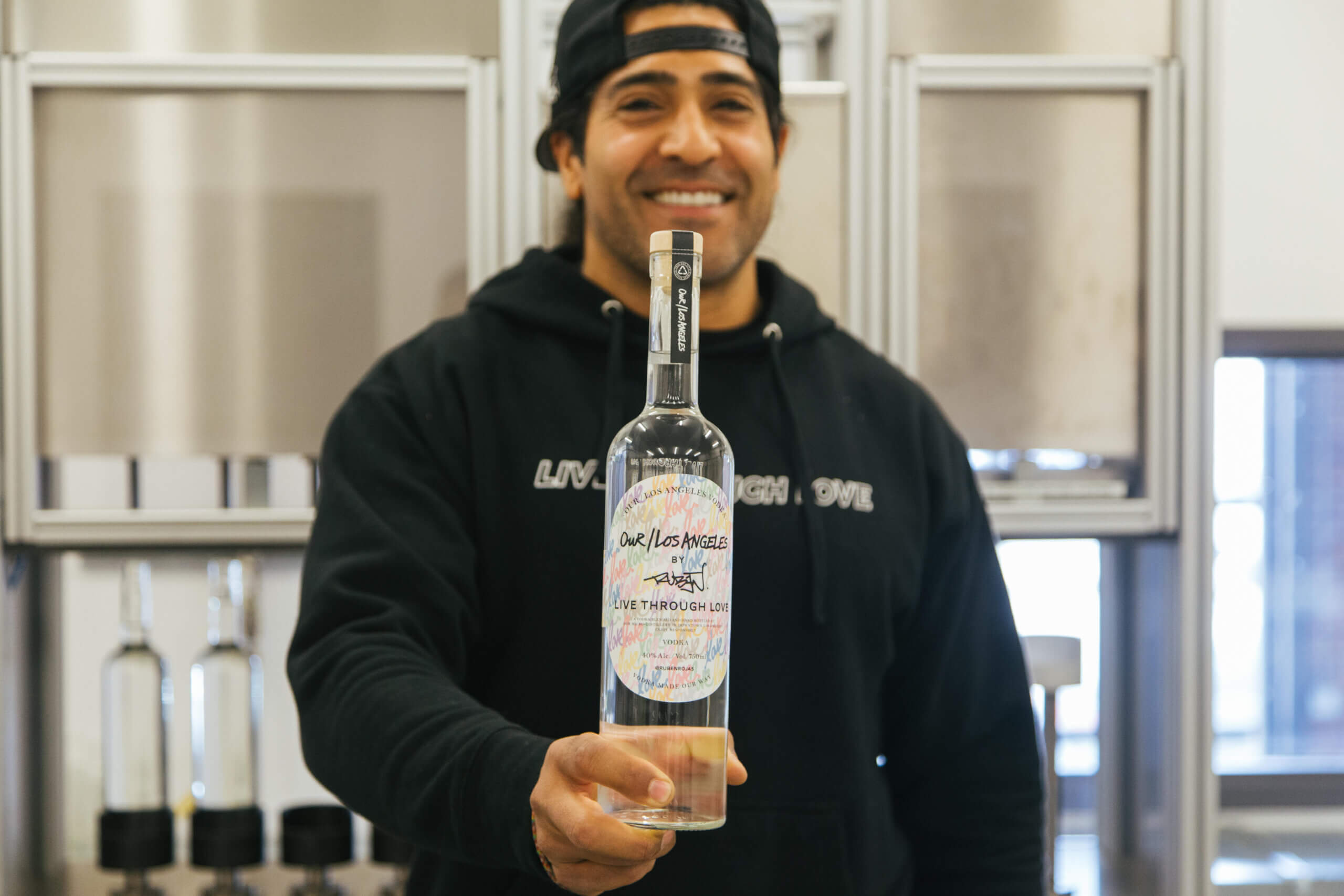 You can purchase the first edition Ruben Rojas x Our/Los Angeles collaboration bottle at Simon's Provisions (Venice Beach) and Flask (Highland Park).