Welcome to Sammy Smart's Top Ten countdown list of TV shows for 2018 (Films will be coming shortly).
You may not agree with her, but it is fun to see what shows are proving popular. Sammy is not a TV/film critique but rather a TV/film enthusiast.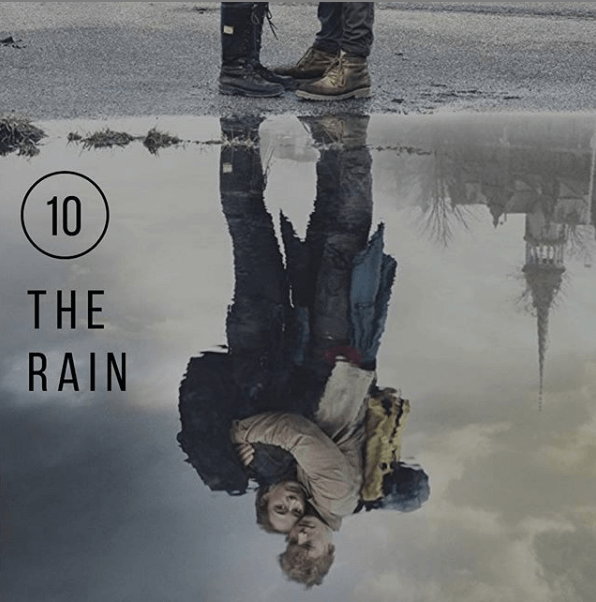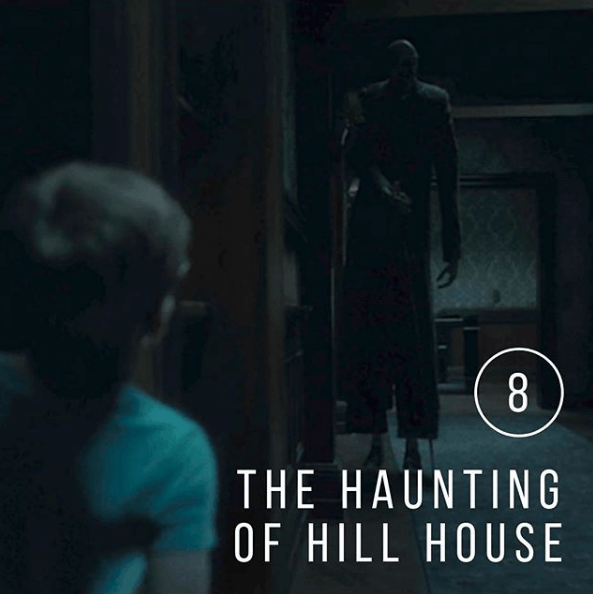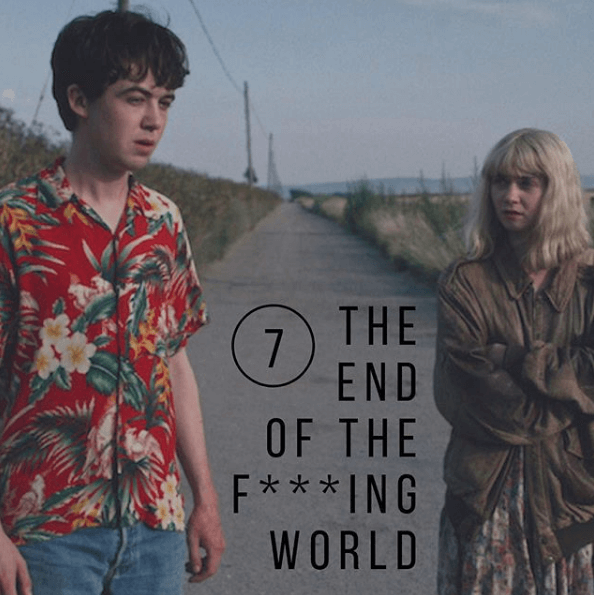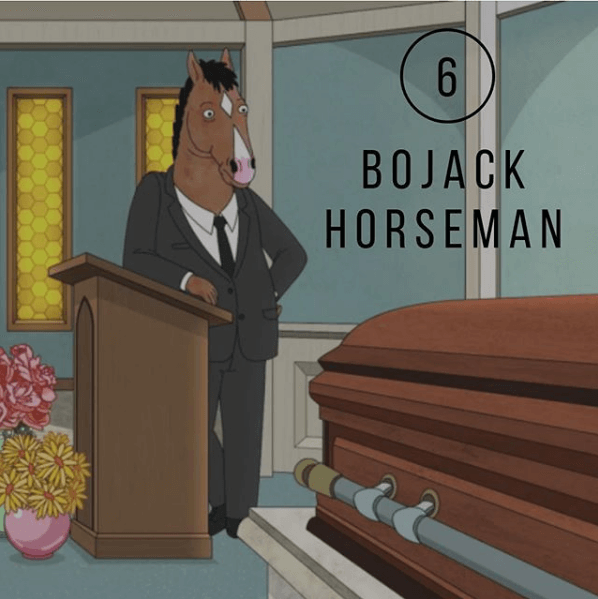 The Rain 
Number ten this year is The Rain. Not necessarily the most original show I've ever seen, but I don't know anyone who watched it so I thought I'd show it some love. Reminded me a lot of The Walking Dead back when it was good. Great performances, I watched it all in a few days. If you're into post-apocalyptic survival stories, give it a try.
Riverdale 
Riverdale is a very ridiculous, very over the top show and I love every god damn second of it. Serial killers? Check. Cults? Check. Musical episodes? Check. Continuously shirtless everybody? Check check check. 
Nothing brings me as much joy as often as this show. It feels like it's on more often than the bachelor and as Arie would say I LOVE THAT. I will not apologize for loving this show.
The Haunting of Hill House
At #8 we have The Haunting of Hill House which had such an effective jump scare I think I actually flew a few inches off the couch. 
Look how spooky this damn picture is! Never knew I needed a horror tv show. Shout out to all the ghosts hidden in the background.
The End of the F***king World
It's wild to think that this show came out this year. It feels like a lifetime ago. But I guess it was just January. 
Anyways! These two are an absolute delight to watch. They run away from home together – she thinks they're falling in love… he' a psychopath planning how to murder her. You know, standard teenage rom com stuff.
BoJack Horseman
Don't worry fans I didn't forget- and coming in at number 6 is Bojack Horseman. 
This season wasn't my absolute favorite (I think maybe last season was- I still think about 'Stupid Piece of Shit' pretty much every day) but every time a new season comes out, I block out the next 3 days to sit on my couch and laugh and cry and think about life. That's pretty special.
This show is consistently very good, very dark, very funny and every season has at least one episode that floors me, this season was 'Free Churro' (pictured). Has this show won an Emmy? This show should win an Emmy.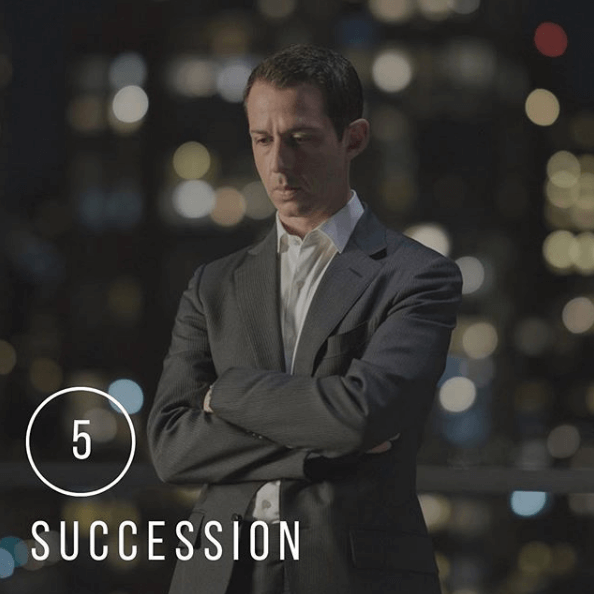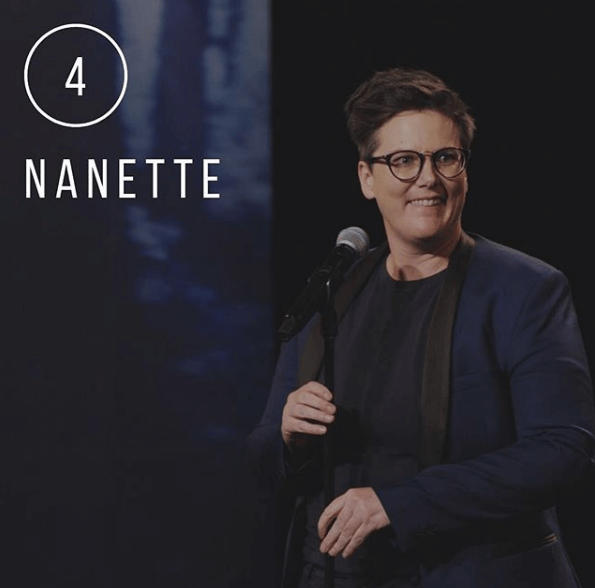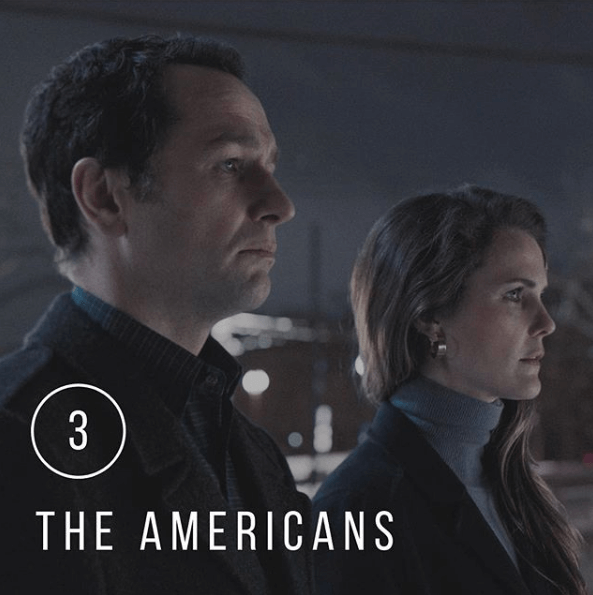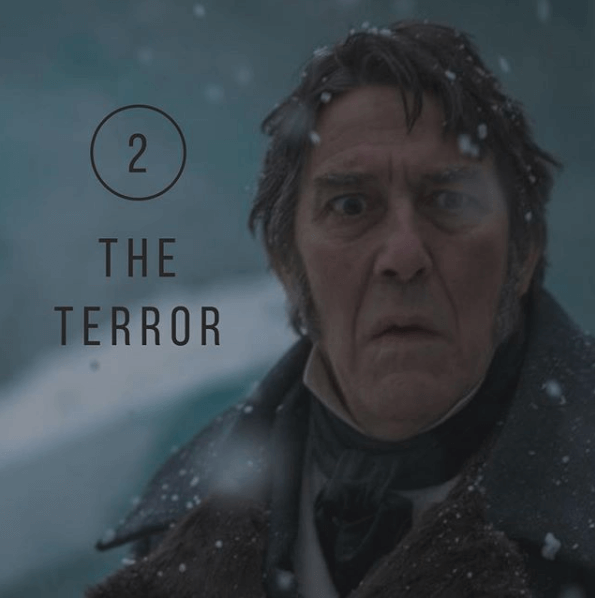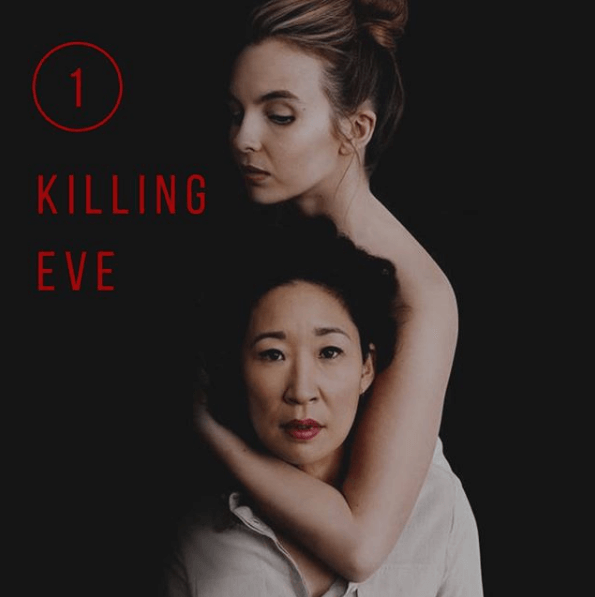 Succession
Top 5 bay bay! This is where I start having extra strong opinions about things. 
I had pretty high expectations for this show and I was not let down. 
Jeremy Strong and Brian Cox are so fucking good. Everyone is good actually. Everything in this show is good. By the time you get to the finale you're like "more of the same goodness I suppose" and then BAM it has an unexpected gut punch of a finale that took this from a show I liked to watch to one I couldn't stop thinking about. Good job everybody involved.
Nanette
Not technically a TV show, but it feels wrong not to include Hannah Gadsby's Nanette on this list. Truly unlike any other comedy special I've ever seen, Nanette had me laughing/crying/holding my breath in equal parts. 
Is calling it life changing too much? Maybe! But I definitely felt…different after watching it. Angrier! More hopeful! Lots of things. Something like that doesn't come around very often. Watch it.
The Americans 
Man oh man am I gonna miss this show, but what a perfect ending to one of the best TV dramas in the last…ever I would say. The writing, the directing, the acting, the always perfect soundtrack, the opening titles and THE WIGS!! No show does wigs like The Americans does wigs. 
Obviously Keri Russell and Matthew Rhys are fantastic and yes I am personally invested in their on and off screen relationship and yes I sometimes have dreams that we are all friends and go out to dinners together. But this season I couldn't get enough Noah Emmerich. And Oleg. And Paige. Wow I'm going to miss them all so much.
The Terror 
WHY ??AREN'T??MORE??PEOPLE??WATCHING??THIS??SHOW??
Spooky. Historical. Fiction. In the 1800's two *real life* ships went missing while trying to find a route through the arctic. This is a creepy/supernatural reimagining of what happened to them. They stick to the truth of what they know happened as much as possible, so it had me going back and forth on my phone googling while I watched a la The Crown. And I liked it so god damn much that I'm now considering going to a Nautical museum in Connecticut to see some of what they've recovered from the two ships (which remained lost sea until 2014/2016). Also currently reading the book this is based on. I'm a dork but I swear this show fucking rules.
Killing Eve
Well here it is, my favorite TV show of 2018 – Killing Eve. Sandra Oh is perfect in this and Jodie Comer as Villanelle is my favorite character in recent memory. If you're interested in cat and mouse type thrillers where the cat and mouse have crazy sexual tension, watch this show. Phoebe Waller Bridge apparently can do no wrong! Perfect show 10/10
And I am very sorry to all the shows that were on the list at one point and then got bumped for one reason or another – Queer Eye, Big Mouth, Barry, Sharp Objects, Homecoming, and Maniac…just know that you were also loved. Or at least liked a lot.
What were everyone else's favorite TV shows?
If you'd like to tell us, please email info@socalmag.com
Sammy Smart loves TV and Film and started her career as an editor working at a trailer company, where she learned how to effectively tell a story, sometimes in as little as 15 seconds. After three years, she decided to branch out and has since gotten to work on a wide variety of projects and collaborate with some truly incredible people. Sammy worked on narrative films, documentaries, trailers, sizzle reels, branded content, docu-series, music videos and more. She has edited content for Netflix, ABC, Esquire Network, Seventeen Magazine, Comic-Con, Disney, Disney XD, Exxon Mobil, Fortive and the World Wildlife Fund.
When she is not editing, she enjoys getting away from her computer and getting out into nature, or making misshapen bowls on a pottery wheel. She also spends a good amount of time giving belly rubs to her two cats