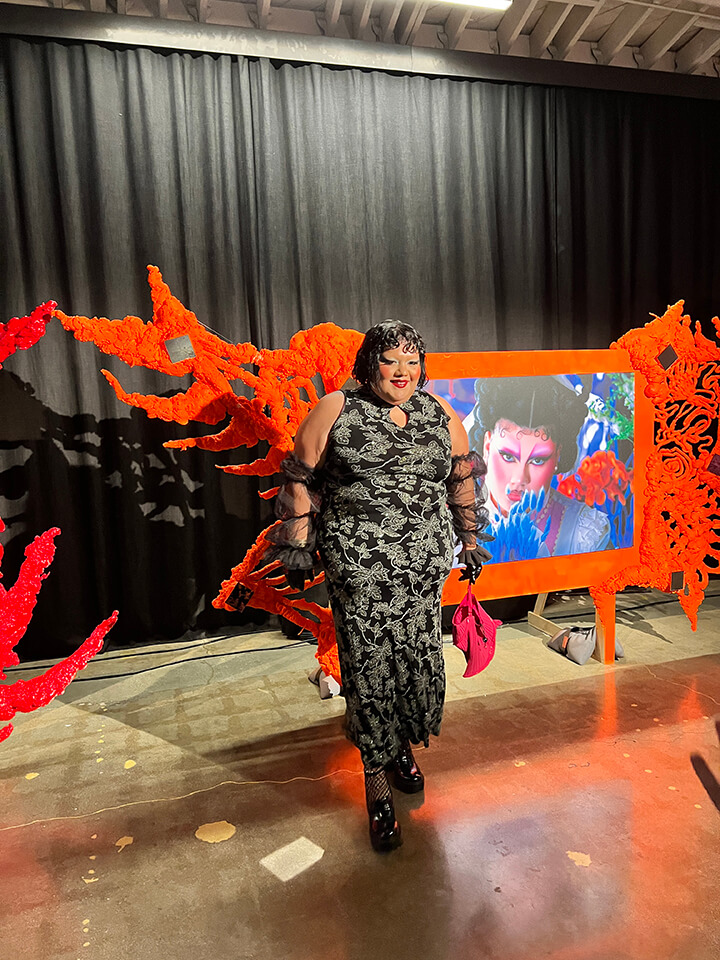 Last week at the luxurious photo studio compound in Culver City, Smashbox Cosmetics presented a unique artistic event to celebrate the pilot of their inaugural Open Studios Program that drew a fascinating crowd.
The four-week incubator provided artists with premium resources to create, along with a physical studio to develop and showcase their work. The artists were also offered mentorship from Smashbox veterans, including the brand's founder, Davis Factor, and Global Lead Pro Artist Lori Taylor Davis, on photography, branding, design, and makeup in science and practice.
The program culminated in a group show on the evening of the 31st, unveiling three new projects from artists Uzumaki Cepeda, who creates faux-fur environments designed as safe havens for communities of color;  Randijah Simmons, a photographer, and co-founder of community creative studio The Babe Cave LA, and Gabriela Ruiz, a mixed media artist who works with vibrant color palettes to explore ideas of self, home, and environment.