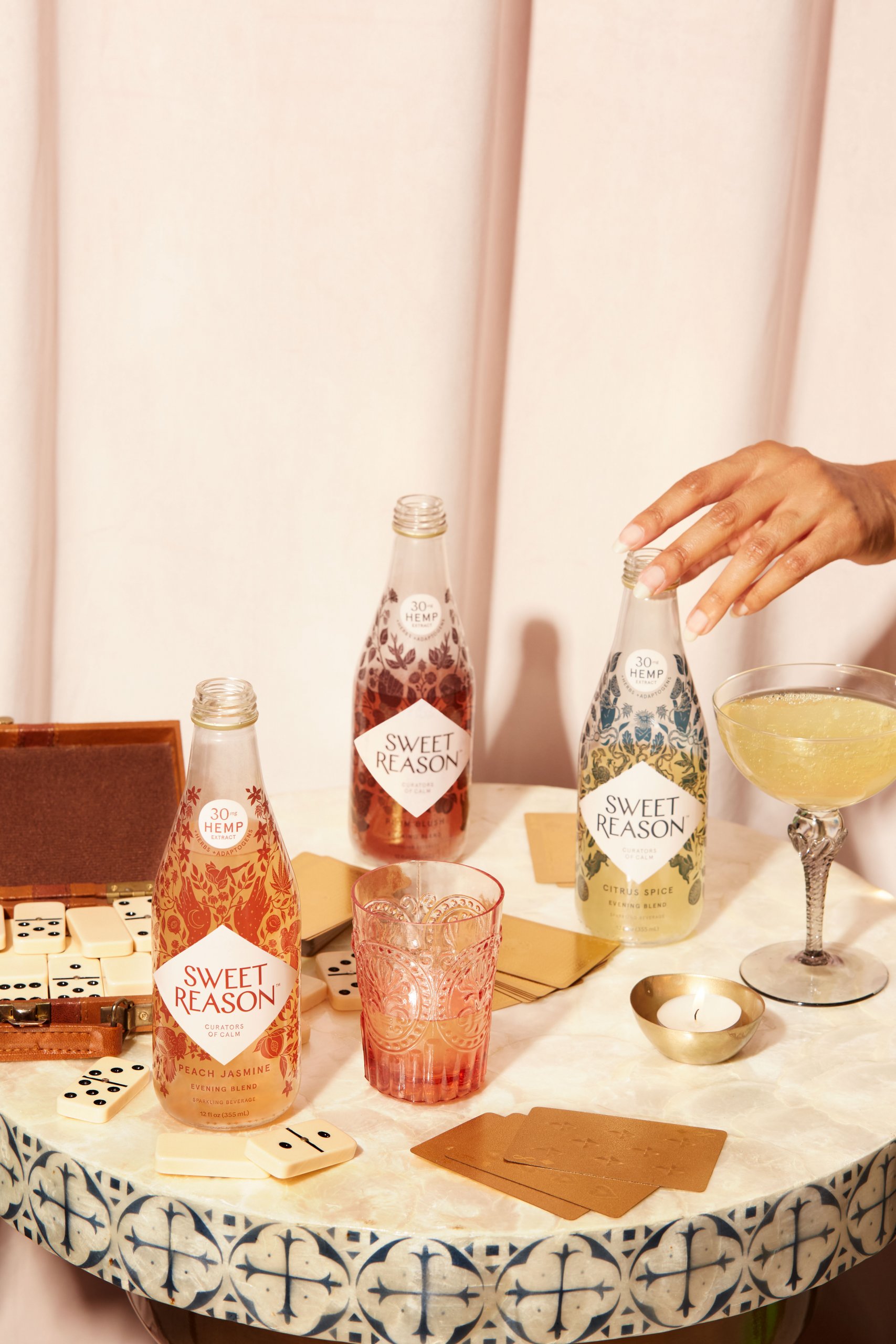 What a year it's been — and if all that's happened has been enough for you to exclaim, "I need a drink," then it's a great time to explore the alcohol alternatives. Apparently Mercury is once again going into retrograde (whatever that means in 2020), so we're in for some even wilder news this week. Just in time to get us through, beloved beverage brand Sweet Reason (with fans of everyone from Erin Foster to Jen Atkin) is introducing one of the highest CBD beverages on the market with an all-natural powerful combo of soothing herbs, adaptogens and 30 mg of CBD. 

Officially launched TODAY, October 13th, their Evening Blend encourages people to take that extra edge off naturally, after a long day — and in 2020 let's admit it — we're all having a lot of those days. Best experienced at night, Evening Blend is a powerful blend of calming herbs including ashwagandha, ginseng, l-theanine, chamomile, sceletium, lemon balm and limonene, all in effective, therapeutic dosages. Adaptogens, plus 30mg of broad spectrum hemp extract make this concoction the perfect antidote to your nightly glass (or bottle) of wine for when you need a break.
We're all looking for calm, these days, and not much else sounds more promising than this alternative to alcohol. When life gets rough, you've now got a way to indulge without all the negative effects of alcohol.
Sweet Reason's Evening Blend collection is available in three unique flavors: Citrus Spice, Plum Blush, and Peach Jasmine. How delectable!
Sweet Blend can be purchased for $45.99 per 6-pack, or $7.50 per bottle, and is also available in 12 and 24-packs. The cherry on top? Same day delivery is available in Manhattan, Brooklyn and LA!