Even with a backyard full of adventure, Southern California has been significantly affected by strict lockdown guidelines due to the overwhelming rise of Covid-19. The overall impact of the virus has severely limited the types of socially distant activities we can partake in – and while we encourage everyone to remain at home and limit interaction with outside members of your household, we thought we'd share at least one excellent option of escape during this time.
If there is nothing truer about Southern California and its great weather, is that SoCal has a landscape of beauty that can truly be appreciated in a variety of ways, especially "off-road". Yes, that's right, imagine yourself on an off-road adventure on the most top of the line all-terrain vehicles available, cruising through an incredible desert and mountain trail. That's exactly the type of experience Polaris Adventures offers with the Glamis North Hot Springs Resort.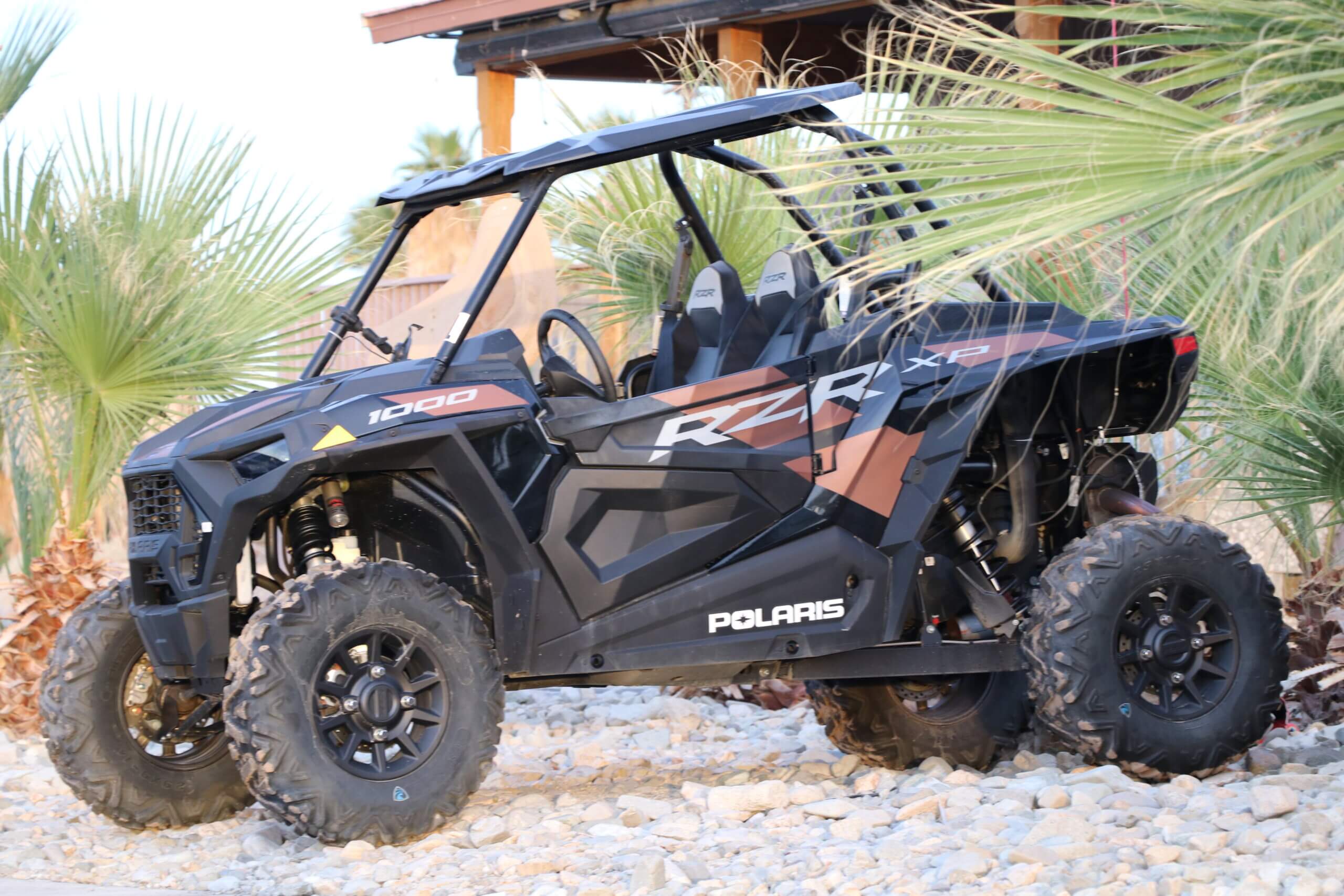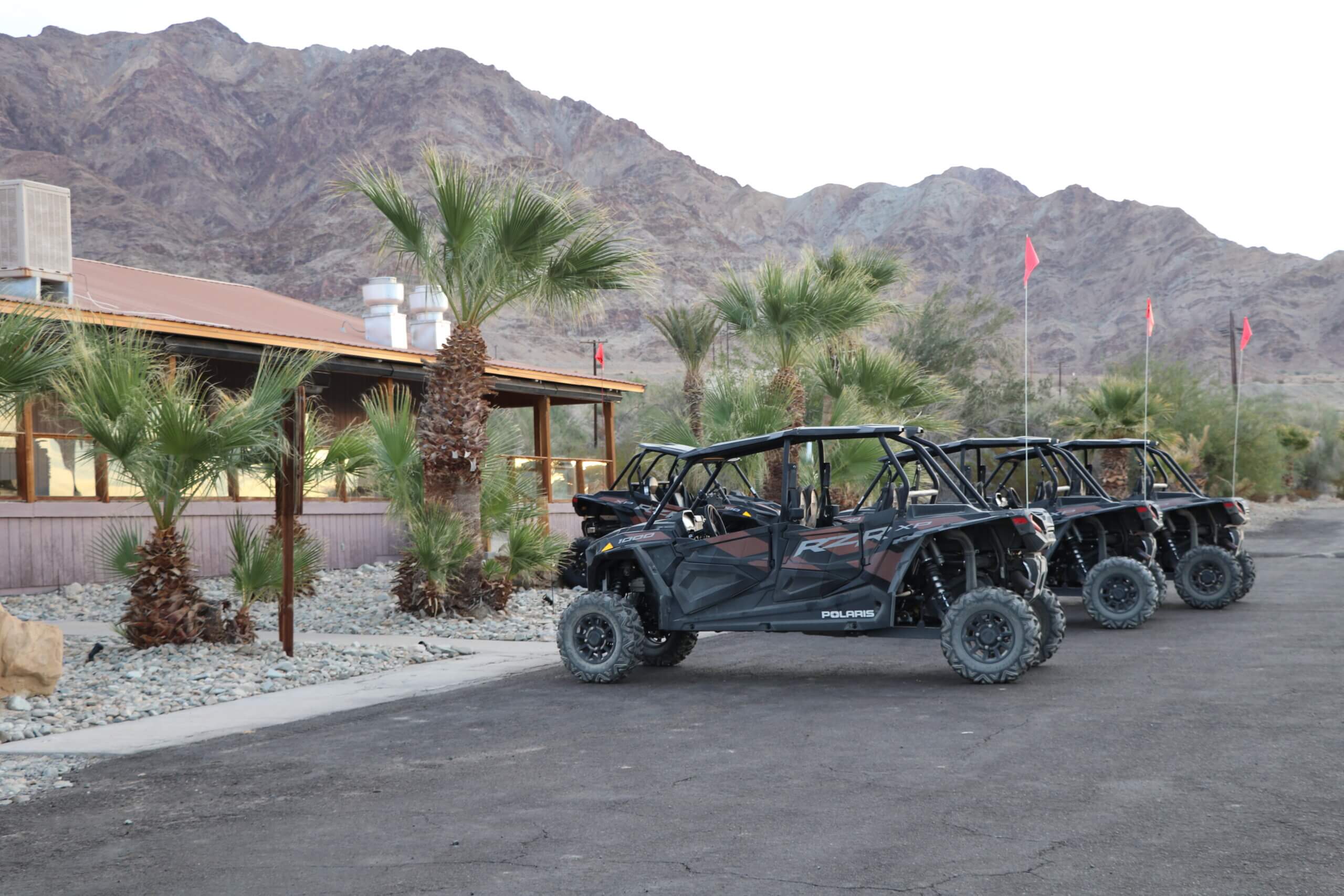 Located in Glamis, CA, Glamis North Hot Springs Resort has been able to create one of the most effective, minimum to no-contact experiences in the region by providing a completely contact-less booking and check-in procedure to one of their many themed lodges and cabins. Booking was easy, and the digital door check-in makes the process so convenient. It's what helped make SoCal Mag's experience even more reassuring in the first place.* 
(*Establishment note: 

Keeping riders and customers safe is our top priority. Each of our individually operated Outfitter locations adheres to local and state laws. Glamis North Hot Springs is currently open for business with outdoor activities such as off-roading, while all food and beverage services are closed. Our business is strictly following social distancing, mask-wearing, sanitizing and keeping up with all California health and safety regulations.)
Our team at SoCal had the chance to embark on the full experience first hand from lodging to off-road adventure. We knew we were in store for something different and exciting, but we had no clue that the entire experience would highly exceed our expectations.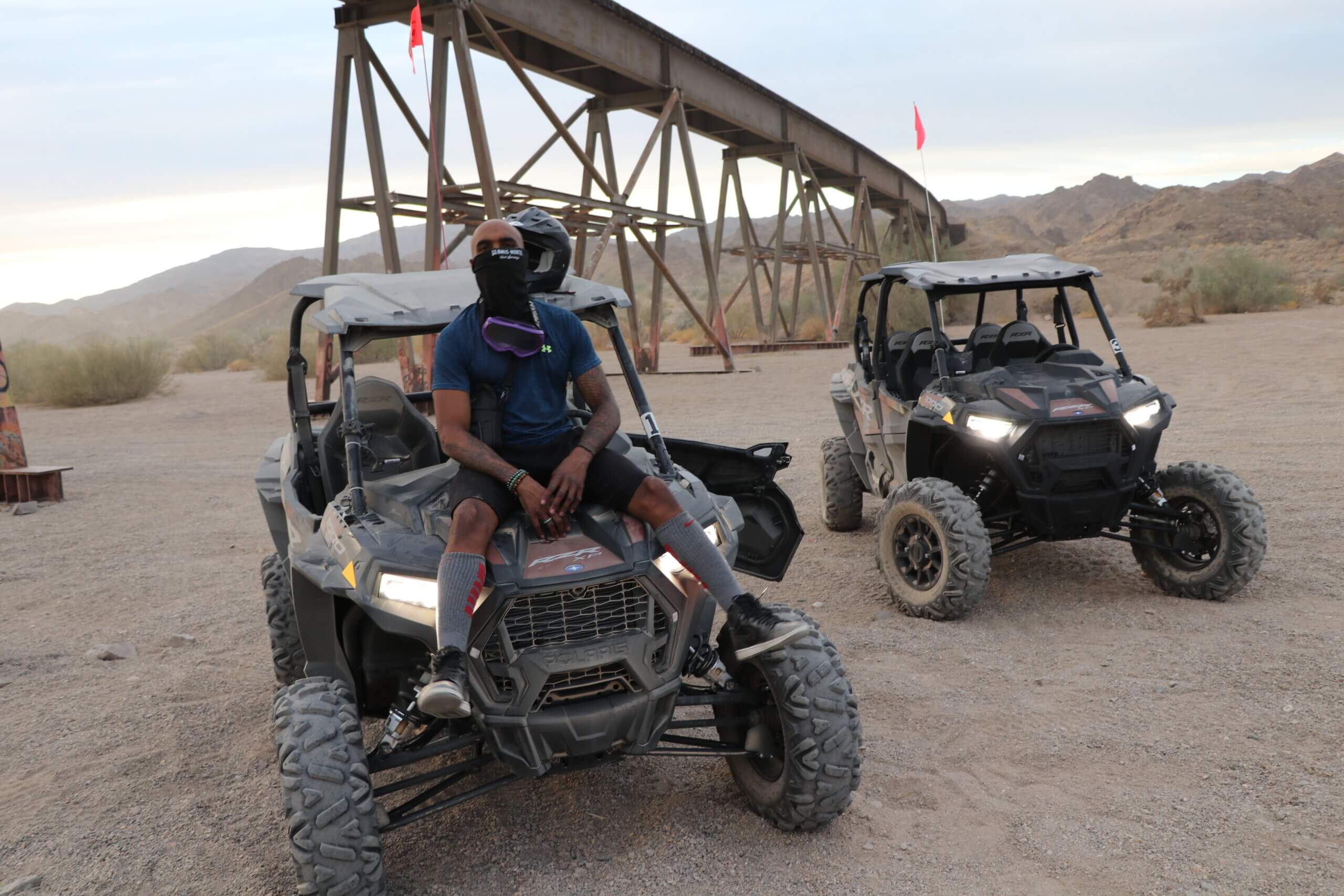 We checked into what they call the "Route 66 Motor Lodge" with an interior completely decorated in homage to the iconic highway accented with Americana styling and road paraphernalia. The walls are lined with license plates from all over the country and the living room is even decorated with an impressive and very real motorcycle as one of the standout pieces in the room. Each lodge includes a full kitchen with utensils and kitchenware, along with furnished rooms and bathrooms. You only have to provide your own bedding and towels.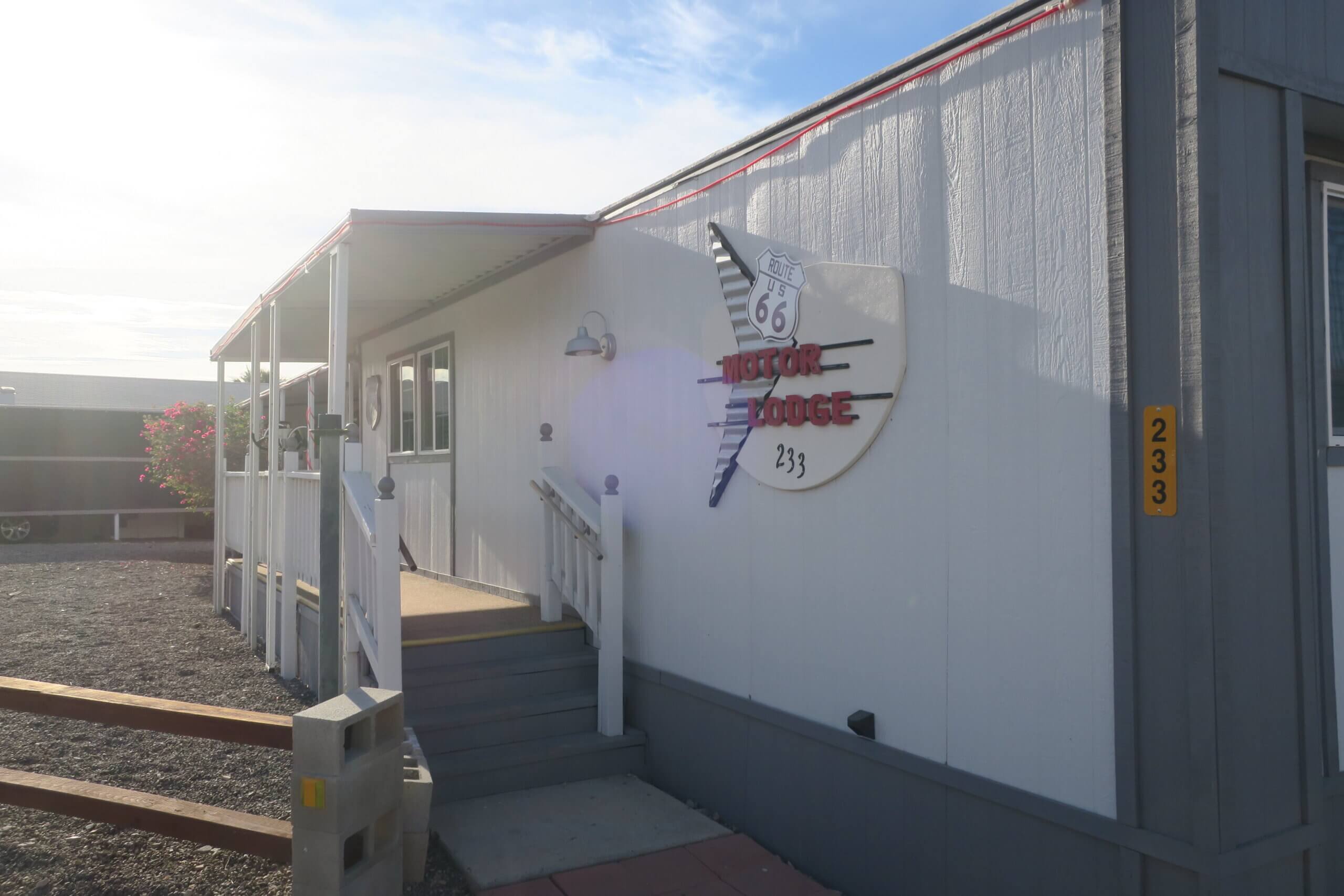 Now, the most exciting part of the entire experience was of course the RZR Rentals for our off-road excursion. RZR's are top of the line all-terrain vehicles that were designed to navigate all kinds of environments – and the self-guided tours and trails at Glamis North offer it all.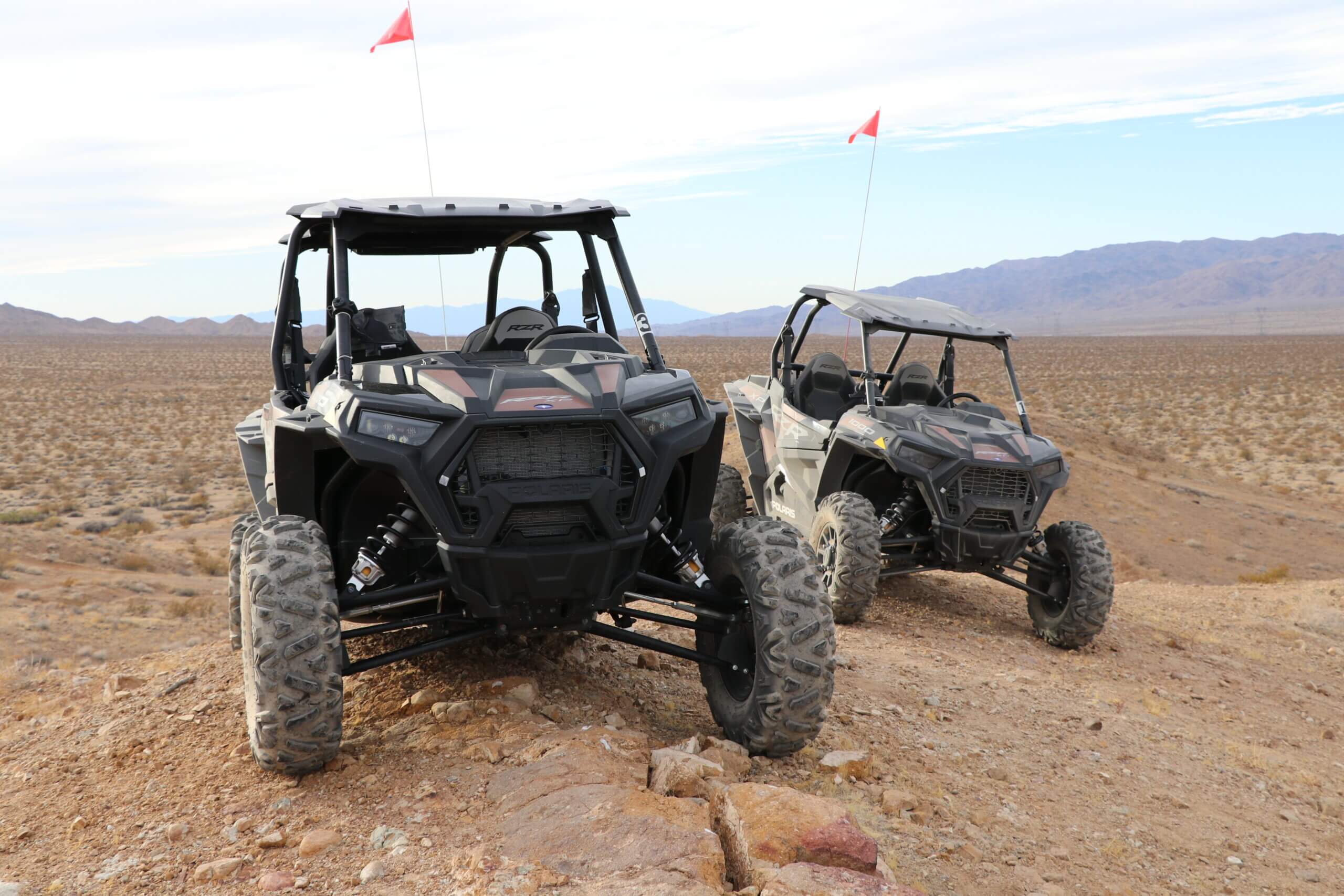 You can choose between either a 2-seater or 4-seater RZR so that you can share the experience with others. Each rental includes a self-guided trip with built-in GPS navigation system for easy traveling. To note, the driver must be 18+ and show a driver's license when retrieving the vehicle. Once all of that is squared away, it's just you and the land ahead. The views throughout the Red Canyon, Chiriaco Summit, Bat Caves, Bradshaw Trail, and Hotel California were stunning. The only real way to experience that type of terrain is through these vehicles. The guided GPS makes exploration secure and safe, while still feeling the rush and excitement of discovery in this environment.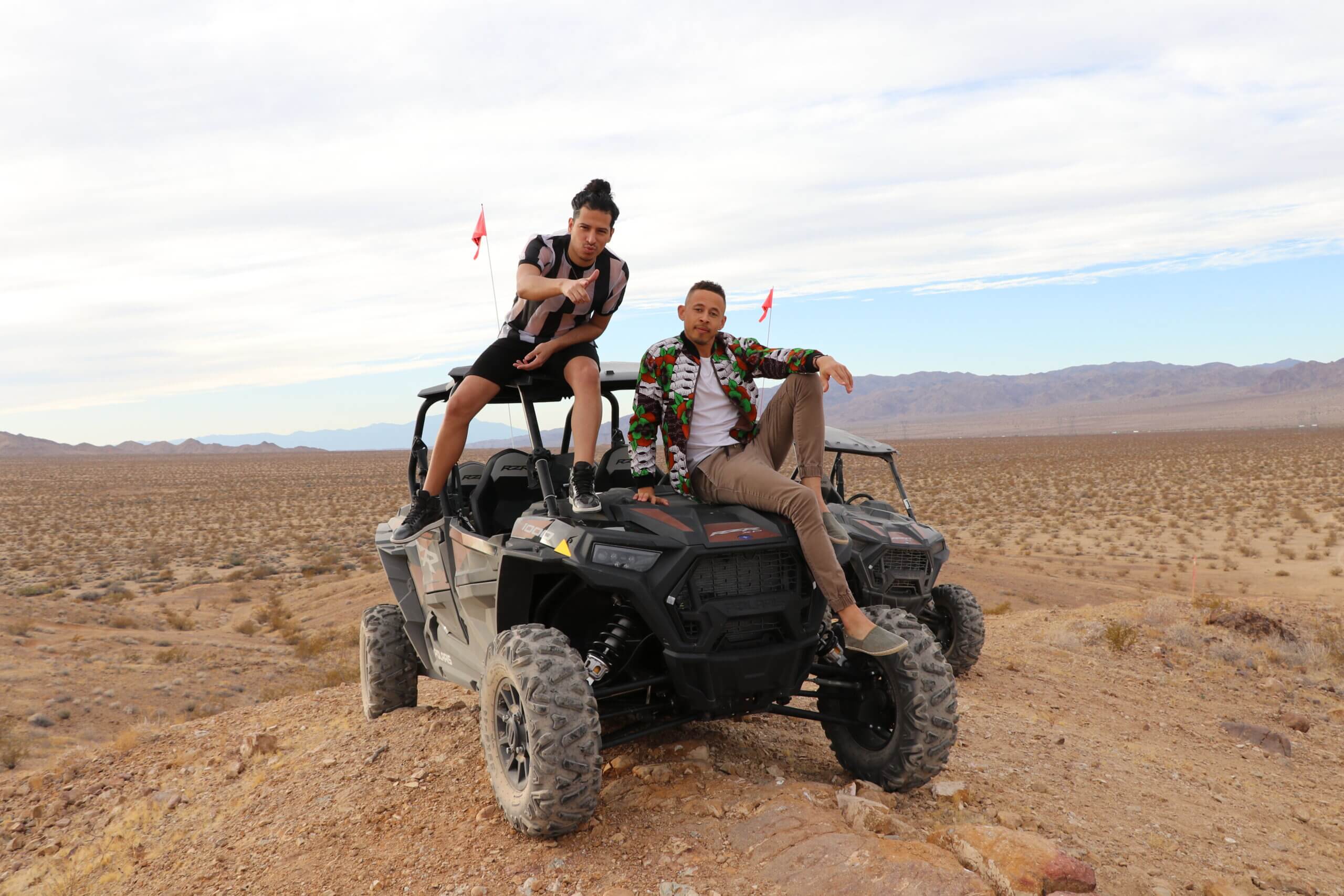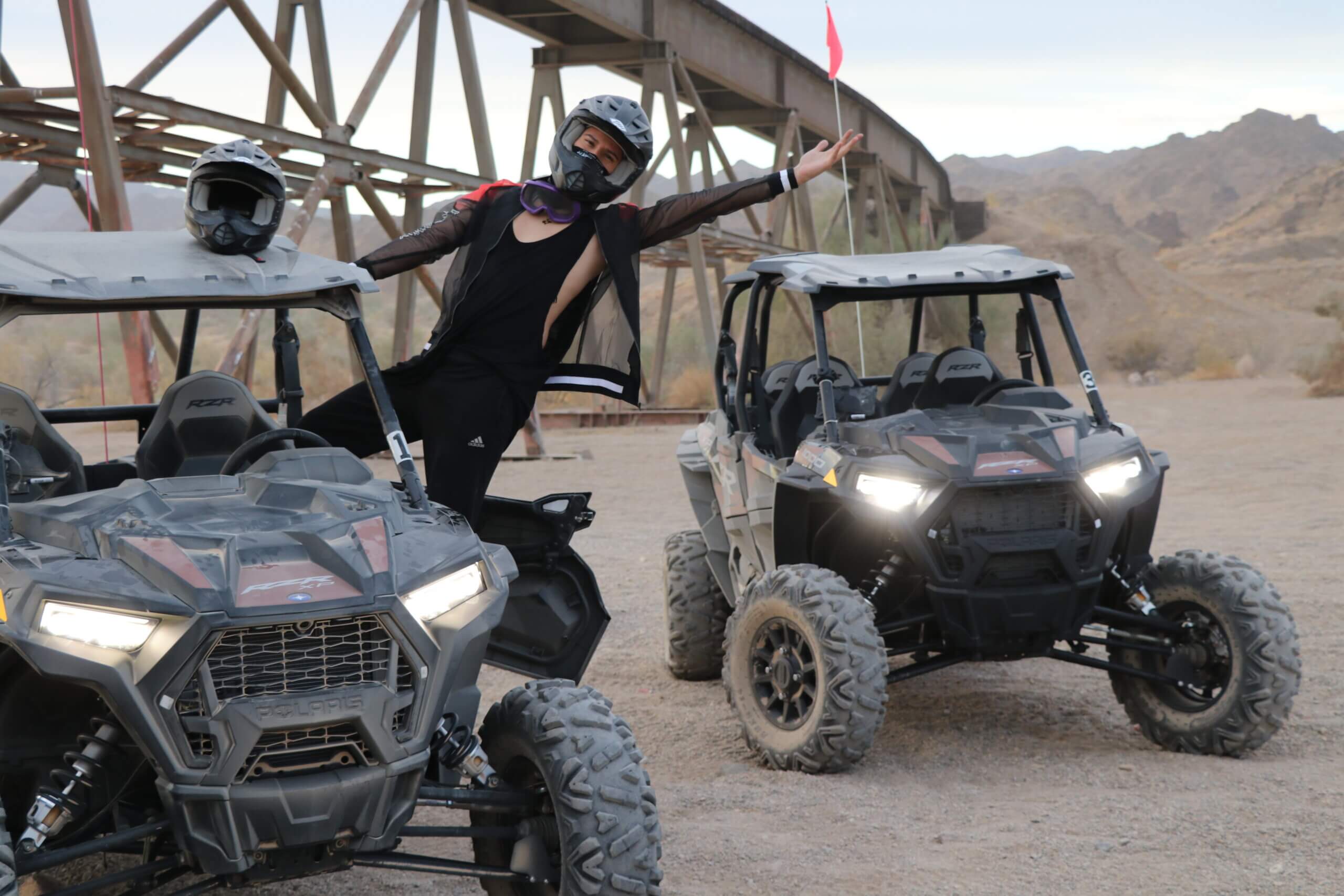 After the excursion, guests can enjoy the more relaxing experience Glamis North has to offer through its all natural hot spring pools and tubs. This water is naturally composed of minerals with a variety of healing benefits. Coming out at searing 160 degrees, the healing waters are cooled just enough before entering one of two therapeutic pools and an additional 14 individual hot tubs to choose from. Keep in mind, there are no chemicals in this water, so you can allow yourself to simply bask in its essence without heavy chlorine or sulfur smells. There's nothing like it, really, and it certainly made us feel relaxed after our riding day. 
Overall, Glamis North Hot Springs Resort is a great escape during these times. We've never experienced anything like it and hope our readers get a chance to experience it as well. The ability to explore the vast trails in this way was incredible. Imagine, these all-terrain RZR's were designed to maneuver all types of ground. The way you can travel on these vehicles can't ever compare to something you'd experience in your own car. It's the opportunity to really explore the lay of the land and unite yourself with this environment that really makes it the exciting experience that it is.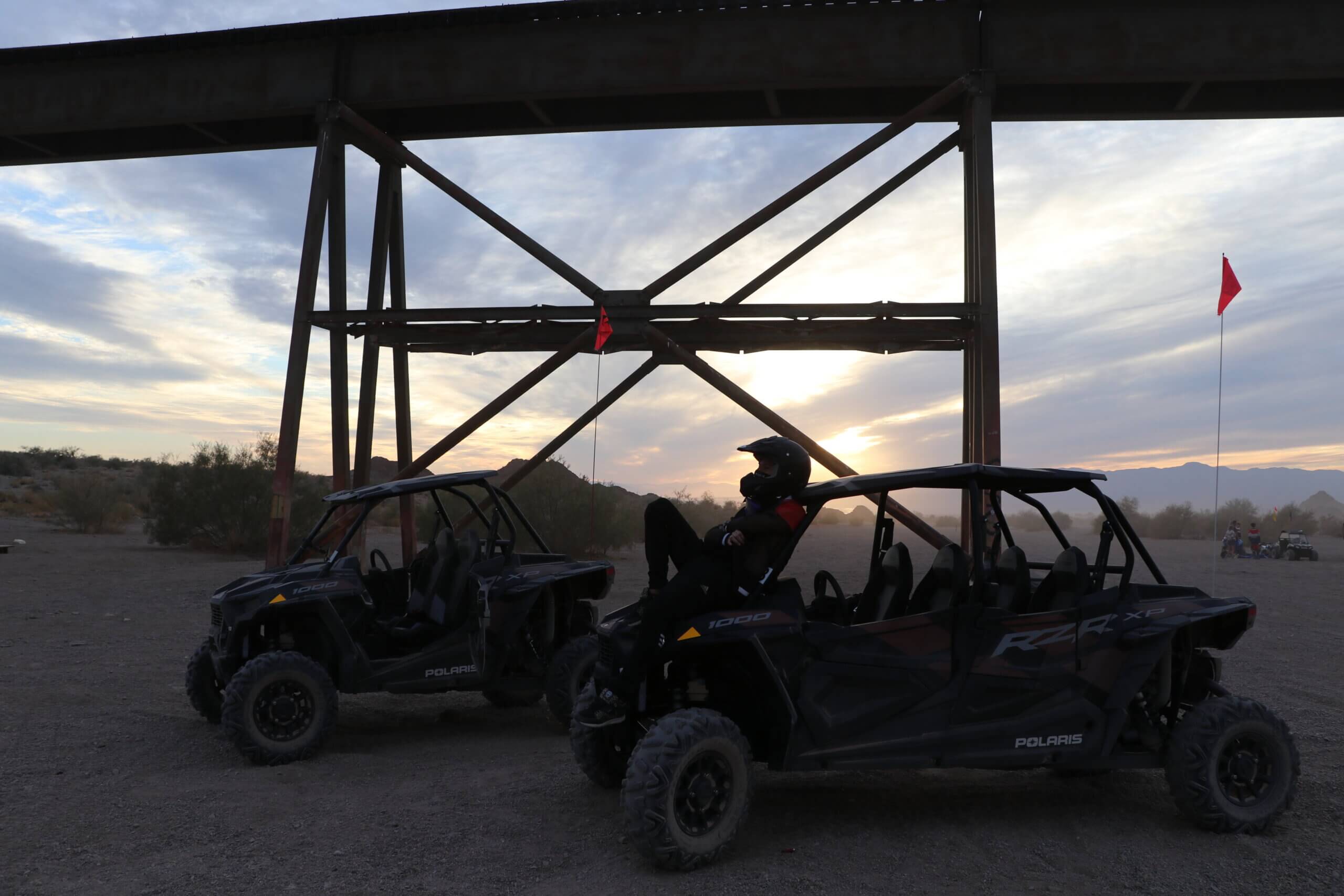 To learn more and make a reservation, visit Glamis North Hot Springs.
And to learn more about other Polaris Adventures locations and experiences, Click Here.
(Photography by: ProView Imaging)