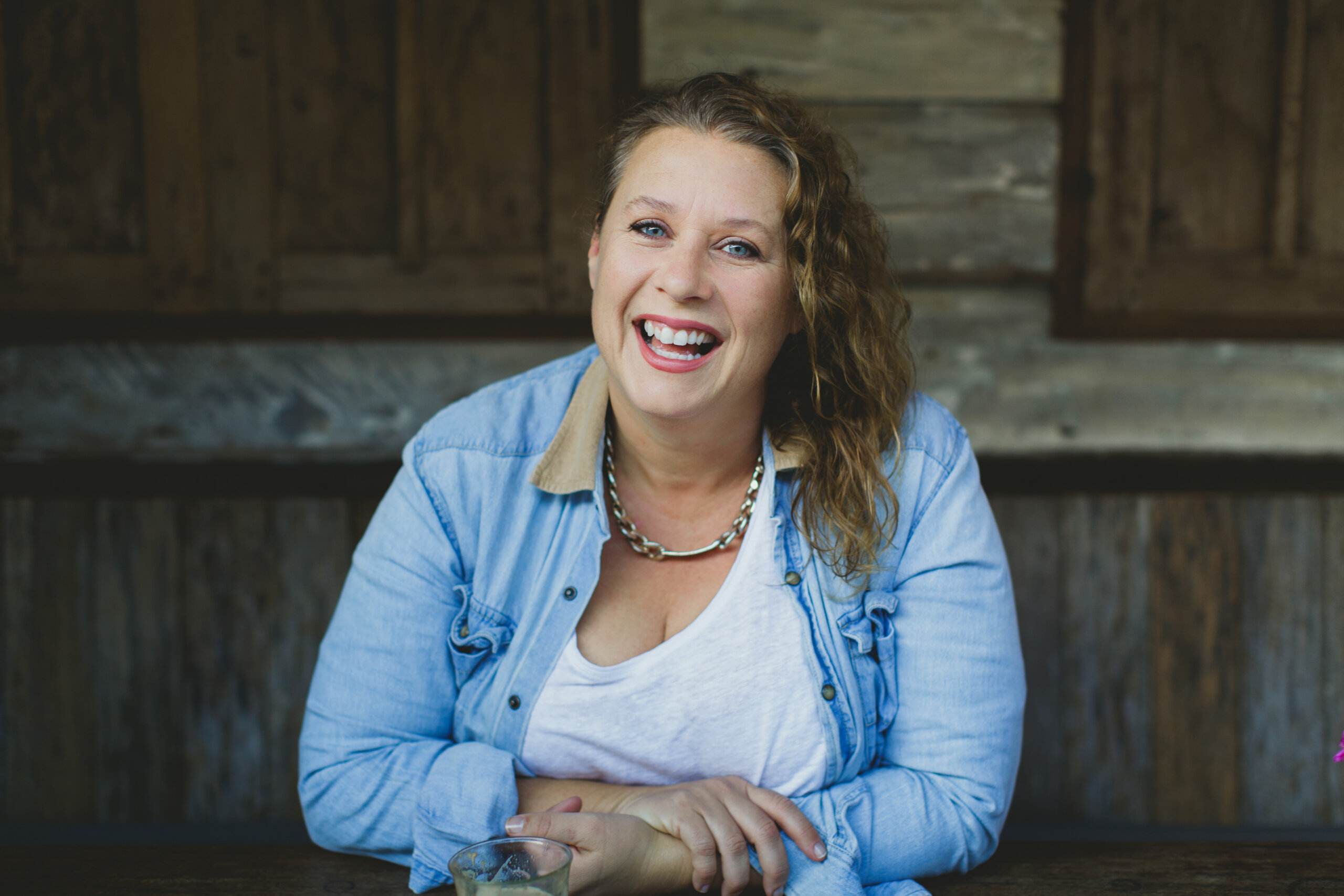 Over the course of more than two decades, Dana Michell has constructed a flourishing, illustrious career by capturing the beauty of everyday life and sharing that magic with consumers around the world. Armed with more than 15 years of experience in television production, Michell's natural aptitude for identifying noteworthy narratives that highlight the compelling stories of average but extraordinary people has led lead her to develop Salt & Lime Media, a worldwide enterprise that specializes in casting, content creation, and talent management. As the agency's CEO, Account Director and Executive Producer, she works with international clients  including Facebook, Instagram and production companies producing popular shows on Fox, ABC, CBS, NBC, E and Netflix to make their trendsetting products both appealing and accessible to the 21st century consumer. Her innovative approach to turning life's defining moments into marketing & memorable gold remains timeless and has shaped Salt & Lime Media into one of the most unique and globally successful companies operating in this space today.
We love featuring exciting innovators. Can you share what Salt & Lime does with our readers?
Salt & Lime is a real people casting and content curation agency.
We are all ex-TV Producers, Reality Directors, Journalists and Researchers who swapped the typical travel-for-work life for work-from-home to source, pitch & present to the rest of the world all sorts of amazing stories featuring everyday folks doing unique, inspiring and interesting things.
We celebrate authentic characters. We nurture the special ones that could never be scripted and we don't care if they come with no prior on camera experience. We know how to treat people right. We train them, interview them, direct them and for the most part nowadays, help ensure they can make their own selfie style content for use in some of the biggest media productions in the world.
We put these stories front and center of big brands and show business types making content for networks like Facebook, Instagram, Fox, Netflix, Youtube, Disney etc. We pitch them, book them and most importantly, compensate them for their involvement in anything and everything from an Oprah Special to a Superbowl commercial.
What we dig the most is that we have built a company that values treating real people cast with respect from first contact, through filming and way beyond the broadcast. We consider our cast our new friends and want them to think "Heck Yeah! Salt & Lime is a good time!"
Why did you start Salt & Lime? Do you have teams in Los Angeles working on content?
I started Salt & Lime with an old Marketing girlfriend of mine back in 2017. I was working on a Netflix Reality Competition Show in Los Angeles and she had just moved to Napa to work for wine brands. We were both moonlighting between freelance gigs casting for social media campaigns. I could see that the time had come where TV, marketing and tech media worlds had collided when it came to casting. We were all wanting the same thing: impactful stories told by the real people behind them. Audiences were now embracing brands and platforms where genuine users could speak for themselves. Representing your own community and sharing your own experiences became relatable. No actor or model can beat authenticity anymore. Viewers can see straight through it or even worse, these days, scroll right past it.
What is your background?
Over the last 20 years I have worked in business marketing, media, TV production and even corporate tech PR. I have lived & worked in Australia, Fiji, Indonesia, Thailand, UK, Europe, Canada, the US and Latin America. Living the freelancer life has given me so many rich experiences, but it also allowed me to build an incredible network of friends and colleagues around the world.. I feel these experiences and contacts transcend borders both geographically and professionally, and have naturally led me to this latest evolution of running my own global casting and content curation agency.
What kind of campaigns does Salt & Lime create?
Since COVID, most of our campaigns have been centered around how we can all survive lockdown or show support for our fellow communities in need. Most of the media campaigns we have had the good fortune to work on globally, have been about showing solidarity for minorities or supporting small businesses and for the most part ensuring that we protect our most vulnerable.
In such an uncertain world for all of us, it's actually been really encouraging to see a lot of brands and creative agencies caring so deeply about finding the right real cast and using their authentic content to shape these messages. It's been more about substance than style in these times.
Who are your clients?
We work with all sorts of brands and networks but also like to take on indy unpaid projects. Most well known would definitely be for big networks like Facebook, Netflix, Fox, etc. For these bigger brands, we work with their incredible creative teams right around the world on sometimes up to 20 active campaigns a week! The work they do is always so beautiful. I honestly get excited every single time we get the call to start the next one. The creative teams care so much about their work and message; and everything they put out is top notch.
We have also worked for most of the big networks in town via their production companies who put out programs on their platform like "Dancing with the Stars", "The Voice", "Big Brother" – the list goes on! Most recently I was the Supervising Producer on a show called "Ultimate Tag" on Fox, produced by Znak & Co and hosted by NFL's the Watts Brothers. That was an absolute hoot working from the world famous WB Burbank lot. And then COVID came along..
We are also enjoying doing little development deals with independent producers on the side – up and coming talents that we think are doing incredible things. I'm loving one of our Latin American ideas we are finessing – it features one very famous and fabulous drag queen. That's all I can say for now!
Which campaign are you most proud of?
I am proud of all the campaigns we do so the latest one is always the most memorable when you see it go to air. We recently worked on a campaign around Asian American Heritage Month. We spoke to so many incredible API cast and it was so tough for the Director to pick a top ten. Creating content for Pride is also going to be impressive. Our diverse producers find so much gold out there at the end of the casting rainbow!
How do you put together your team when you create campaigns?
When it comes to marketing and media productions, I think diversity is KEY if you want to attract the biggest audience! And to find the best stories, then representation on my story team is KEY! I think the special sauce that makes Salt & Lime so damn tasty is that I always make sure that every campaign has the most relatable, relevant and really good crew I can find working on it. If the team feels invested in what they are making beyond just a paycheck, the results will always surpass expectations.
What about SoCal inspires you be it landmarks, food, music etc.?
I have been coming and going from SoCal for 20 years and you know what brings me back every time? Diversity! Nowhere celebrates diversity like SoCal. Everywhere you look there's something unique to see or do. Whether it's in the landscape, the music, the food, the art, the fashion, design, SoCal has something for everyone. I also think that only in California can you go from zero to hero in the space of a few short years. You can be unique and be embraced for it. You can be a trailblazer and feel confident about rocking it. You can be from somewhere else and totally fit in on your own. I have seen this happen time and time again for friends and colleagues – everyone's got the side hustle going on here. Fingers in many pies to see what sticks and I love it.
Anything else you want our readers to know about your plans for Salt & Lime? What's next?
I'd like readers to know that Salt & Lime prides itself on being a good time. Whether you work for us or partner with us on productions, we value being reliable and relatable. Next up for me personally is the Olympics. I've done a few as a freelancer but now with cabin fever after 18 months of COVID, I'm going to base myself in Bali for a bit and do some good old fashioned athlete storytelling, albeit on a much better time zone for my clients. But I'll be back in SoCal for the winter – if you can call it that. How GOOD is a SoCal winter!?
Find Salt & Lime Media online:
https://www.facebook.com/saltandlimemedia/
https://www.instagram.com/saltandlimemedia/
https://www.youtube.com/channel/UCCveDrQFcDux-drt09kE84w
About Salt & Lime Media:
Salt & Lime Media is a global partner agency of Facebook's providing their marketing and social creative teams worldwide with real people stories & their self made content. Salt & Lime media specializes in casting real people, producing real people and creating and managing content on a worldwide scale that is viewed by millions of consumers daily.
Dana Michell founded Salt & Lime in Los Angeles, California in 2017 and expanded to Miami in 2020. She now has teams globally working across 8 countries and various time zones (UK, Europe, Brazil, Indonesia, Thailand, Australia, New Zealand and the US.) She makes hiring a diverse team to help showcase a variety of stories the agency's top priority.
Dana's background as a TV reporter in Australia, then reality show producer in AU, Asia, UK & US is what gave her the initial love of sharing universal stories featuring real people.