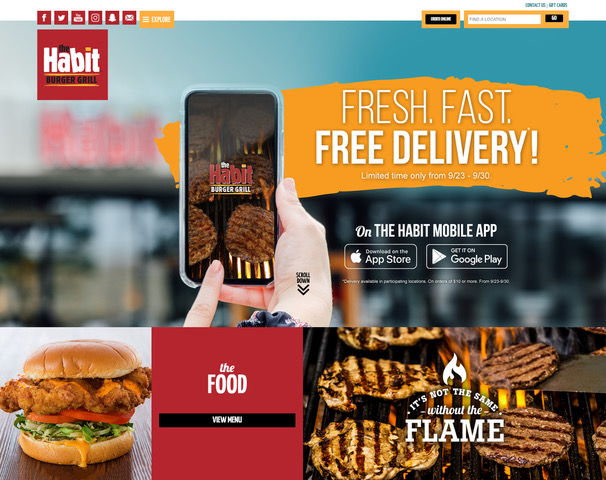 The restaurant renowned for its award-winning Charburgers grilled over an open flame, signature sandwiches, fresh-cut salads and more just announced its latest innovation:  You can now order The Habit for delivery on The Habit Mobile App or online at habitburger.com.
To celebrate the launch of this exciting new feature, The Habit Burger Grill is offering FREE Delivery From September 23rd-30th for all orders over $10* that are placed through The Habit Mobile App or

 

online at 

habitburger.com

. 
This means you can order all The Habit's fan-favorite menu items from the comfort of your couch. Fresh food and free delivery? It doesn't get much better than that!
It's the perfect opportunity to try out their new limited-time Chicken Caprese on Garlic Ciabatta while saving a few bucks!