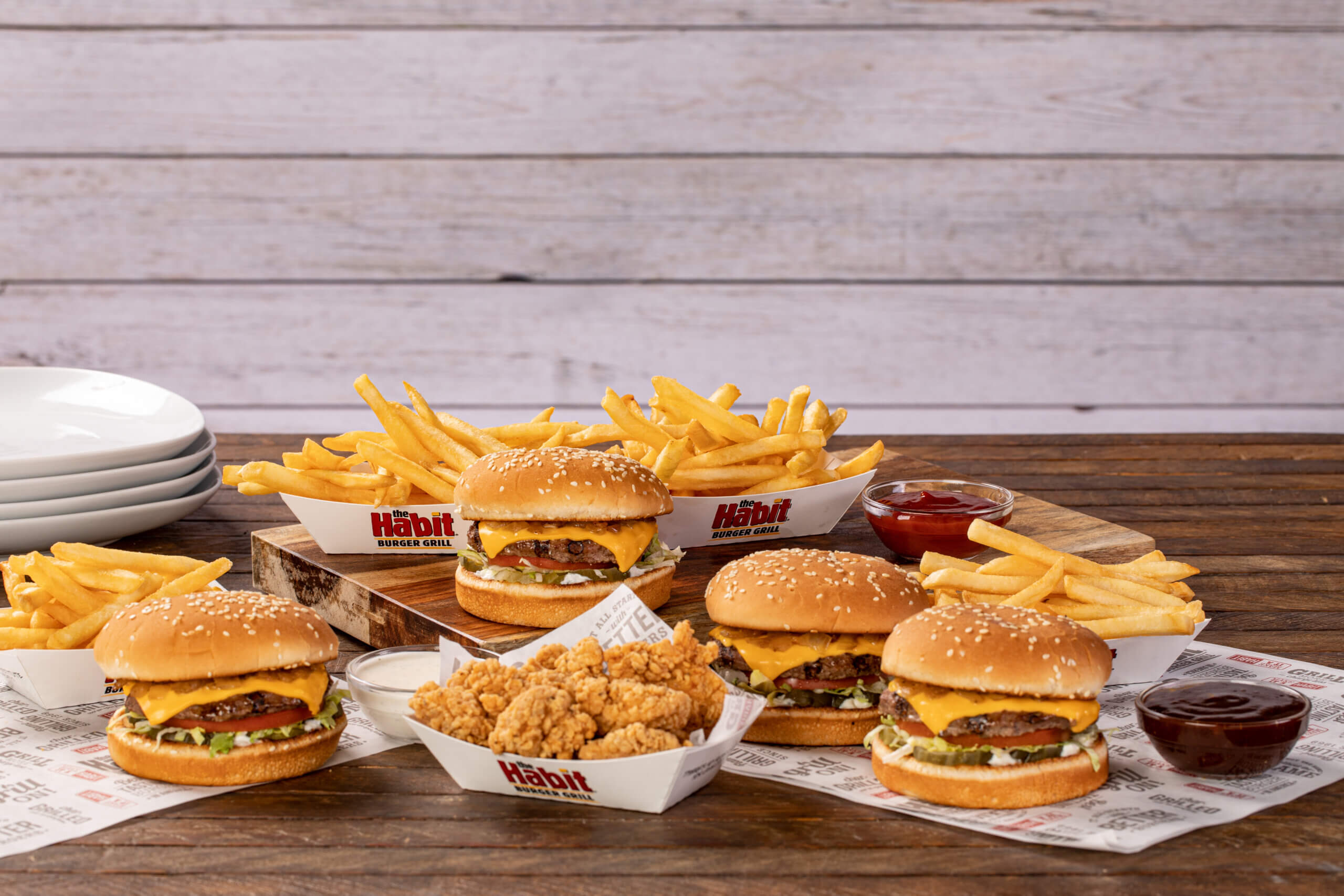 The Habit Introduces the new chars & bites bundle!

 
The pandemic has brought on a new way of life for all of us. Some of it we love, and some of it, not so much. What's not to love about your favorite food spot introducing a new family bundle, though?! Fan-favorite, The Habit Burger Grill, just launched an exciting new family bundle for the new year: the Chars & Bites Bundle ($25). The deal is inclusive of four Charburgers with cheese grilled over an open flame, four golden fries, and a 10-piece order of their NEW Double-breaded Crispy Chicken Bites available with the choice of house made ranch or BBQ sauce. It's the perfect meal to share with the whole family. 
Guests can always count on freshly-made, handcrafted quality served alongside The Habit's genuine hospitality. Take a night off from cooking this month and treat the whole family to this delicious meal at an unbeatable value. Available for convenient & contactless curbside pick-up on The Habit Mobile App, online at habitburger.com, or in-store for take-out. Download  The Habit Mobile App via Apple and Google Play. 
About the habit
The Habit Burger Grill is a burger-centric, fast-casual restaurant concept that specializes in preparing fresh, made-to-order chargrilled burgers and handcrafted sandwiches featuring USDA choice tri-tip steak, grilled chicken and sushi-grade ahi tuna cooked over an open flame. In addition, it features fresh made-to-order salads and an appealing selection of sides, shakes and malts. The Habit Burger Grill was named the "best tasting burger in America" in July 2014 in a comprehensive survey conducted by one of America's leading consumer magazines.
The first Habit Burger Grill opened in Santa Barbara, California in 1969 and was recently named in Thrillist's list of "Underrated Burger Chains that Need to be in Every State!" The Habit Burger Grill has since grown to over 275 restaurants in 13 states throughout Arizona, California, Florida, Idaho, Maryland, Nevada, New Jersey, North Carolina, Pennsylvania, South Carolina, Utah, Virginia and Washington as well as seven international locations. More information is available at www.habitburger.com.