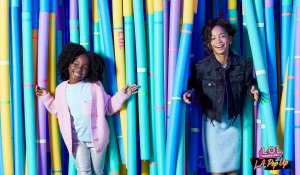 Calling all B.B.s! MGA Entertainment has officially launched its new interactive experience, the L.O.L. Surprise!® LA Pop Up in Chatsworth, CA. Open for a limited time, the stand-alone brand experience is designed to 'surprise and delight' fans during the holidays, making them feel like they truly stepped into the L.O.L. Surprise!™ world.
Every visitor will have an immersive and photo-friendly experience as they walk through the seven interactive surprise installations featuring games, photo moments, fashion walks, product and more, including the ultimate Winter Disco experience room! Guests can also head to the incredible MGA gift shop after the tour for a true holiday treat as fans will also have a chance to purchase limited-edition L.O.L. Surprise! product, including exclusive apparel, merchandise and keepsakes.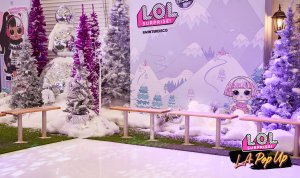 Tickets for the L.O.L. Surprise! ® LA Pop UpSM are available at www.lolsurpriselapopup.com for $28 per person. A select number of VIBB (Very Important B.B.) experience tickets are also available for $55 each.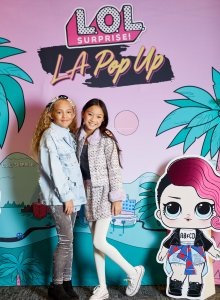 "We are bringing to life the ultimate holiday experience for L.O.L. Surprise! fans," said Isaac Larian, CEO and Founder of MGA Entertainment "The temporary Pop Up has been created for the fans and we have worked diligently to ensure that it opens in time for the holiday season! We can't wait to welcome all L.O.L. Surprise fans!"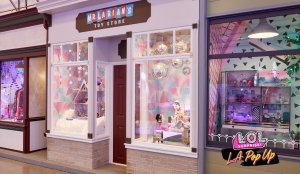 The L.O.L. Surprise!® LA Pop Up is only here for a limited run so don't miss out — tickets are available now!
Bring your camera for lots of fun photo fun, and don't forget to tag us @lolsurprise
#lolsurprise #lolsurpriselapopup #collectlol #letsbefriends!
The L.O.L. Surprise!® LA Pop Up is located at 9220 Winnetka Ave. Chatsworth, CA 91311.