We've highlighted a few great Labor Day Weekend sales and deals already this week (which you will also find included below), but we also caught wind of some nifty things to do around SoCal this coming weekend. End of Summer? For some it's just beginning!
Brief and to the point only works best on a few occasions, and this is one of them. The clock is ticking, and the summer sun is setting! So, stop wasting time here, and get to the good below!
Sales, Deals, and Things to Buy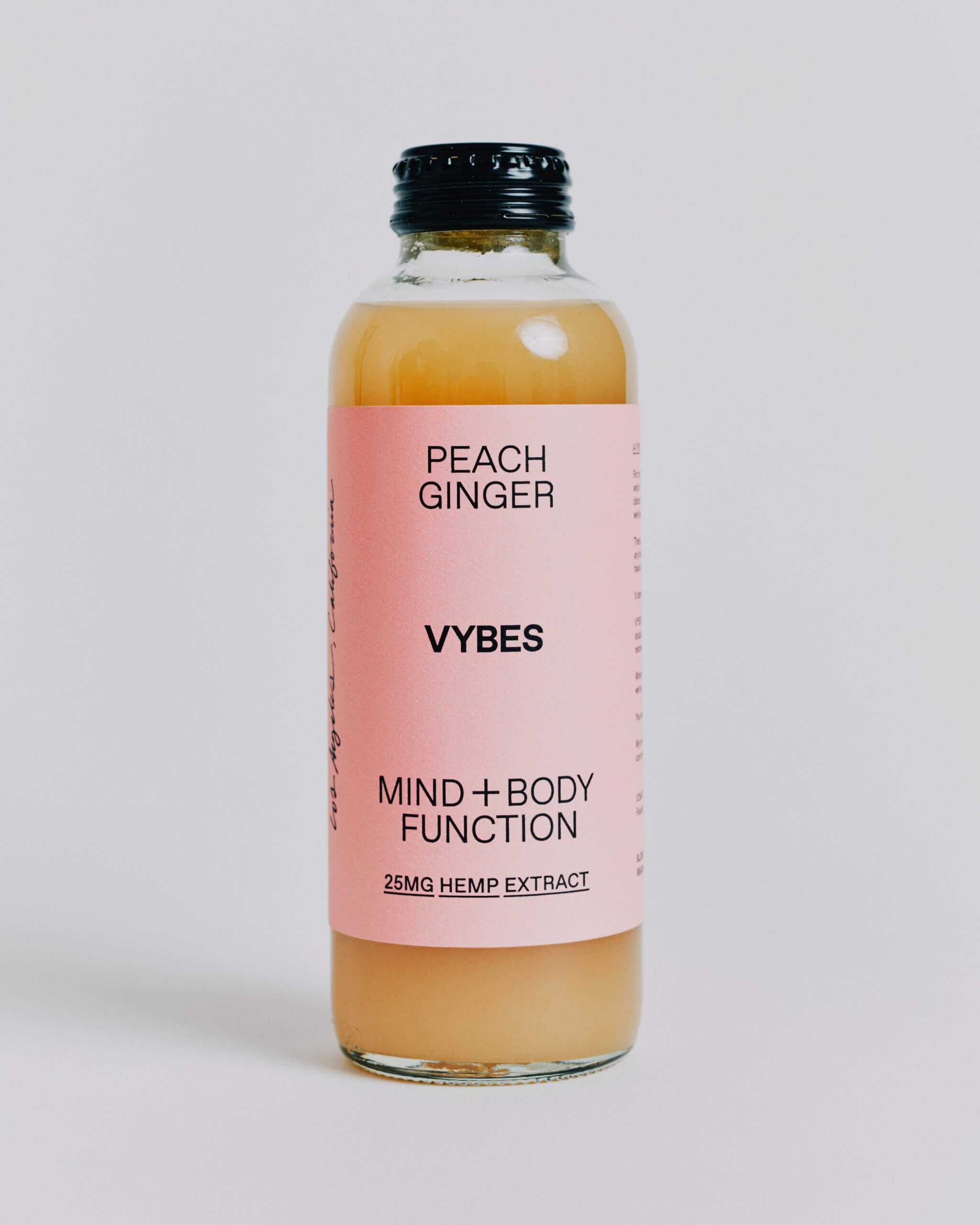 From this point on, it's good VYBES only. VYBES offers a wide range of seriously delicious 25mg CBD beverages, plus non-CBD beverages.
Labor Day Weekend is just around the corner, and this functional wellness brand, wants to celebrate with you! From August 30 to September 10, get stocked up using code TRYVYBES and receive 20% off your entire order!
Big names, big things. Cann is creating quite the buzz, with celebs and influencers raving about the CBD cocktails.
BOGO Sale: use the code VIPBOGO for 50% off orders over $99. You can also use this 
BOGO deal to stock up on Cann's
UNSPIKED
beverages — offering Cann's same classic flavor profiles — minus the cannabis.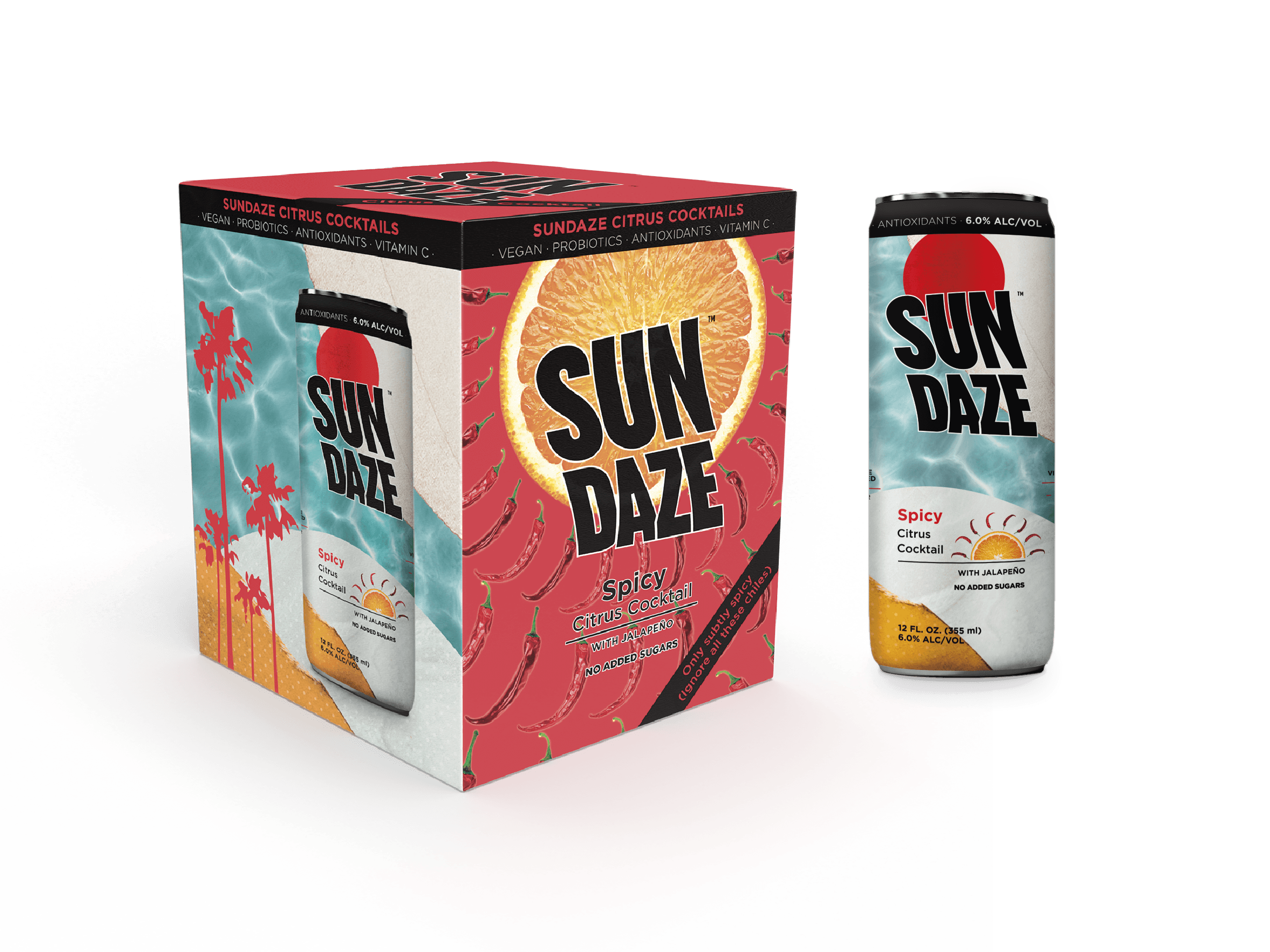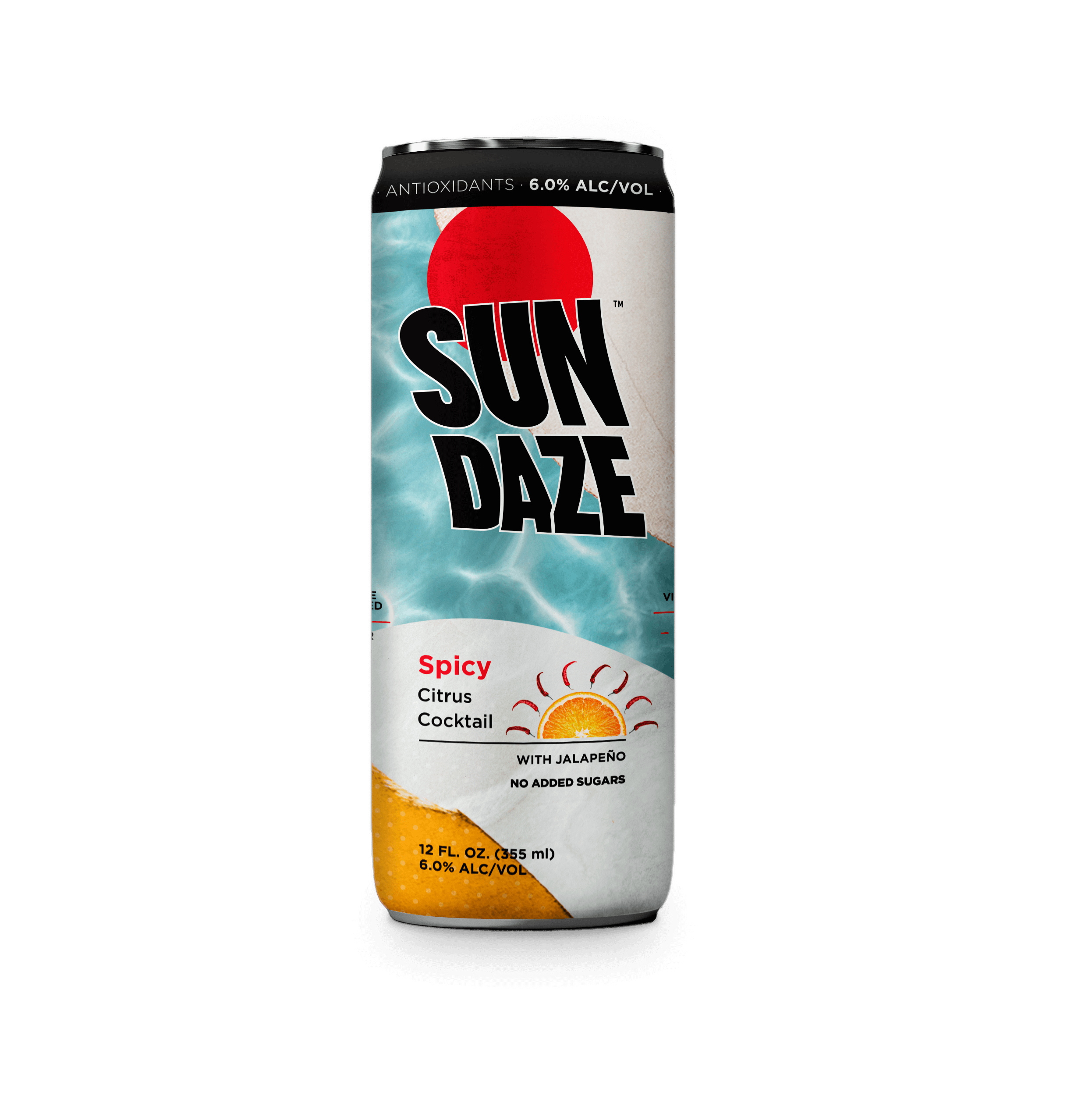 SunDaze reimagines the classic social drink, breaking citrus-based cocktails out of the brunch category once and for all. Each cocktail contains 100% of your daily dose of Vitamin C, antioxidants and probiotics and is also gluten-free, vegan and has no added sugars.
SunDaze is available for purchase at all PinkDot & Total Wine locations across LA county and via DTC online, and retails at just $3.99/can!
Here's a new delicious, easy and enjoyable way to take the everyday vitamins and nutrition you need! NuStrips are engineered to dissolve quickly on your tongue and drive faster absorption, enhanced bioavailability, peak performance and pack the same active nutrients as 2-3 pills or gummies.
The innovative product currently boasts 5 Skus: Sleep, Immunity, Energy, Beauty, and MultiVitamin. Each package has 30 strips and is priced at $36.50. Each product is non-GMO, allergen-free and gluten-free and adheres to the strictest manufacturing standards(USFDA, Health Canada & WHO-GMP).
Sale: 20% off orders over $50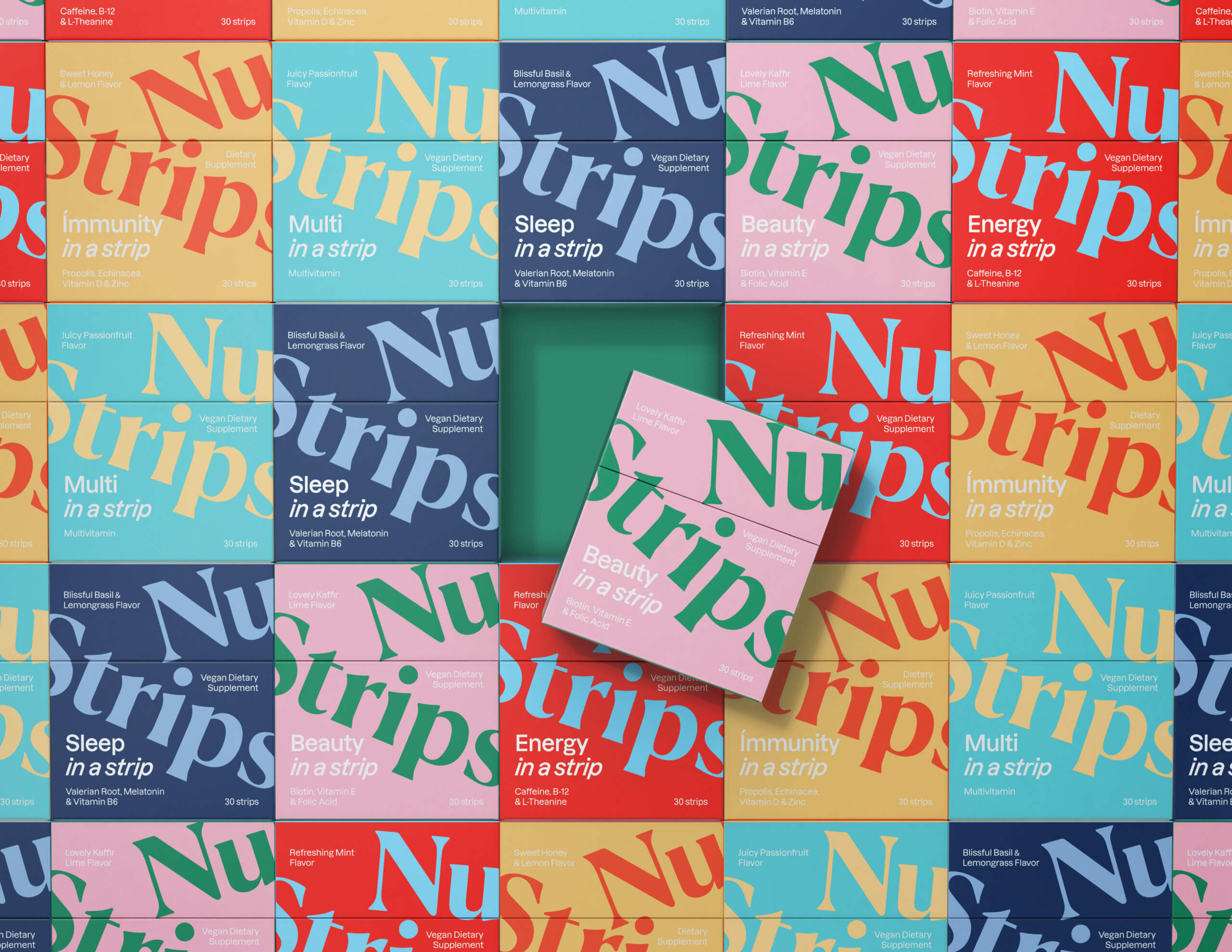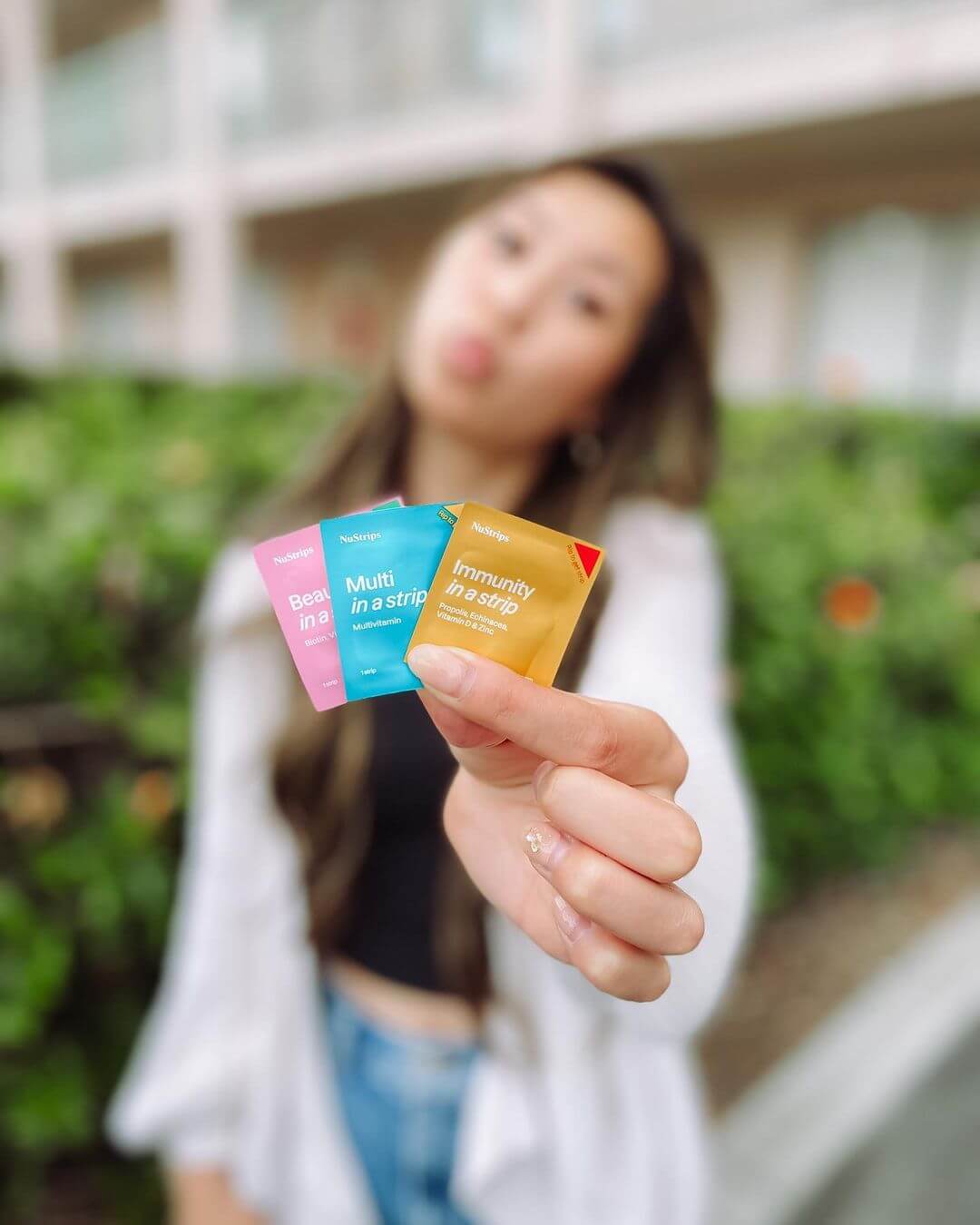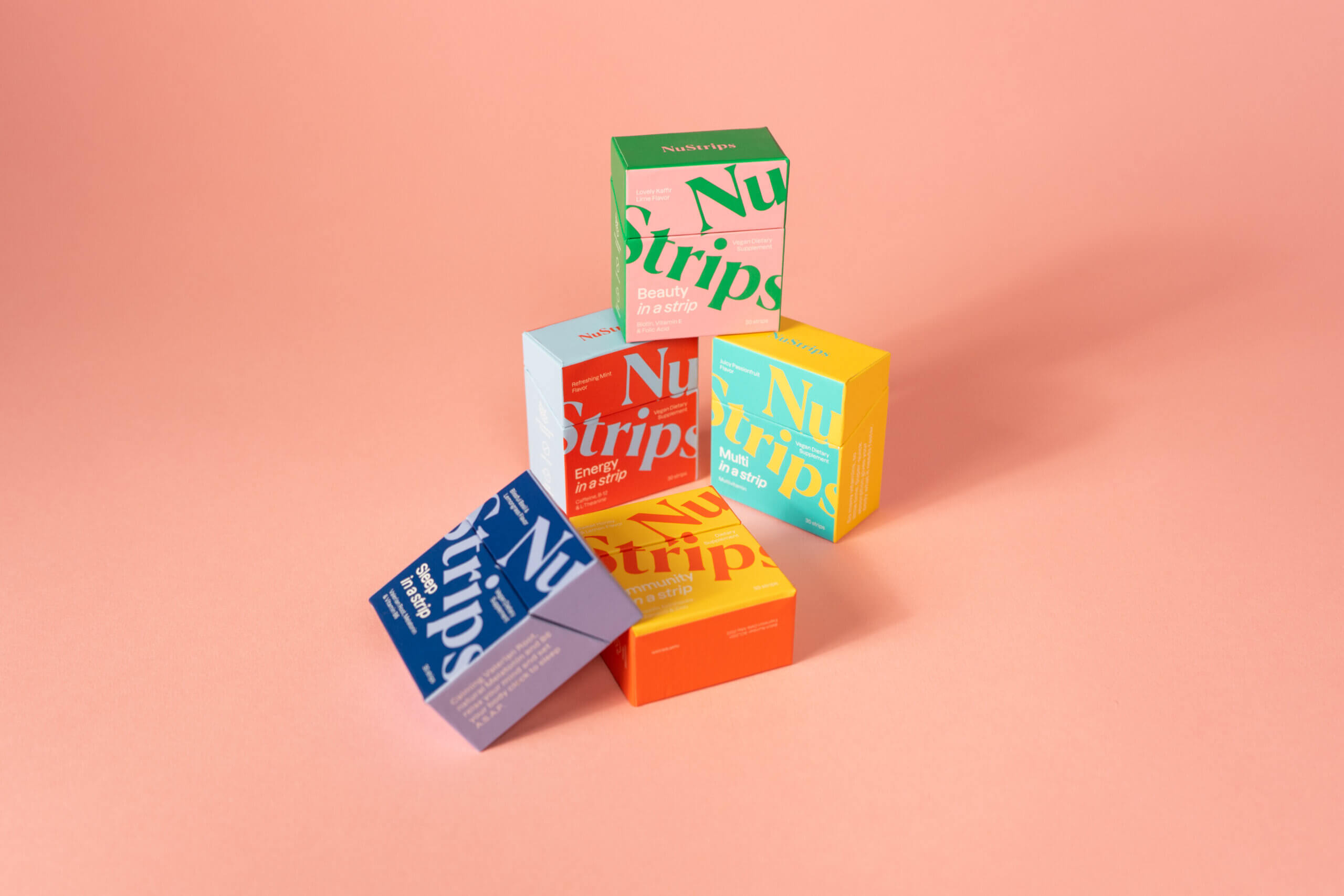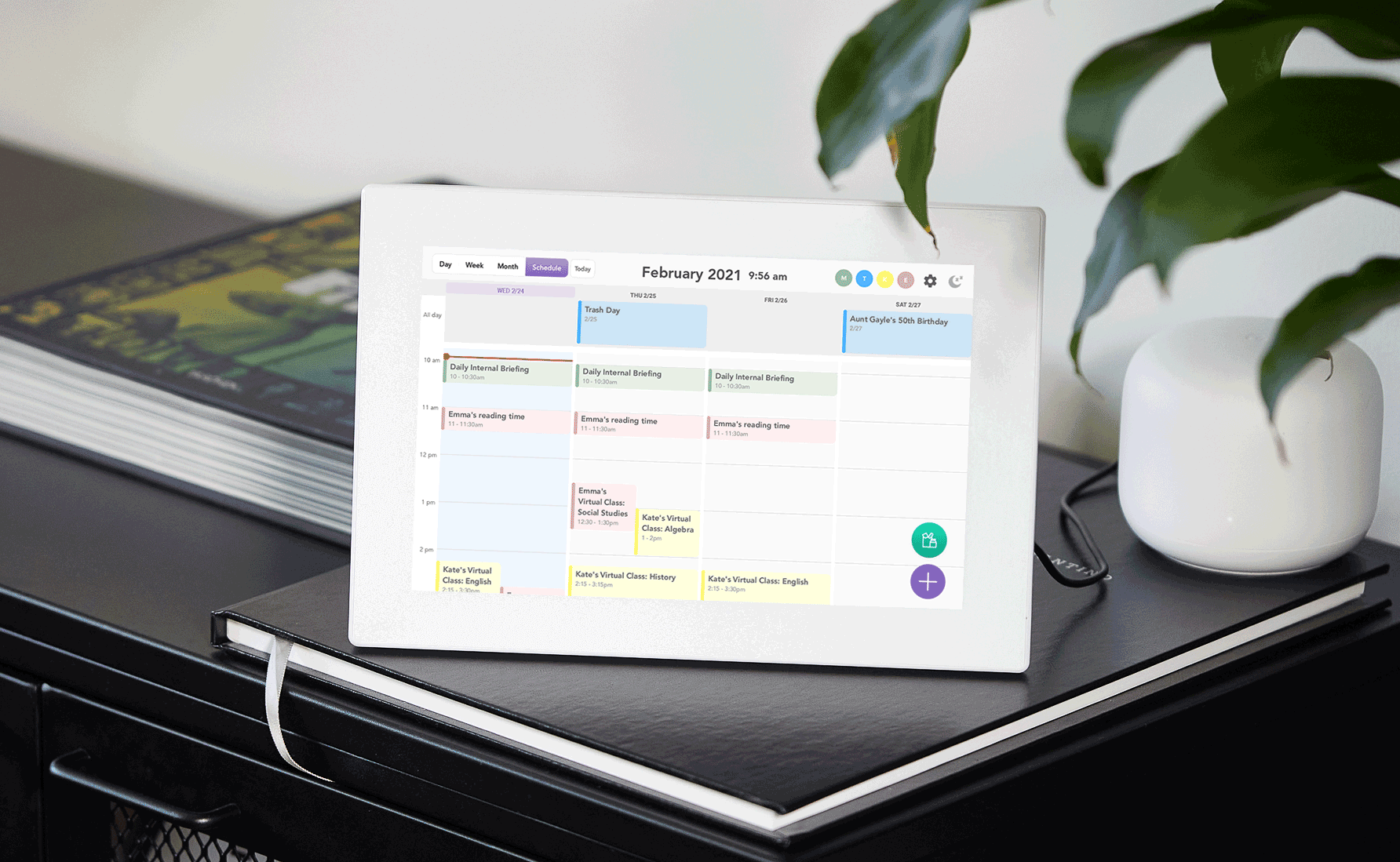 Our brains have a lot on their plate, and quite frankly, in this day and age, we should give them a bit of a break.
Skylight is here to do just that, with a sleek, modern, and functional frame that shows not only your family's calendar of events synced straight from your dedicated calendar accounts – but also holds all your photos, household schedules, lists, to-do's and beyond. Equipped with on-screen and in-app editing, color coding and updating events is always at your fingertips. Are their plans on the calendar for this Labor Day weekend? You bet. Through September 6, customers can use code SKYLIGHTCAL to get $20 off!
This as-seen-on-Shark-Tank item boasts incredible benefits for spines 
All33 created the perfect office chair for back pain, preventing the user from slouching, effectively moving all 33 vertebrae within the spine.
Deal: From September 2-7th, All33 is giving $150 off their Backstrong C1 chair, with code LOVE150.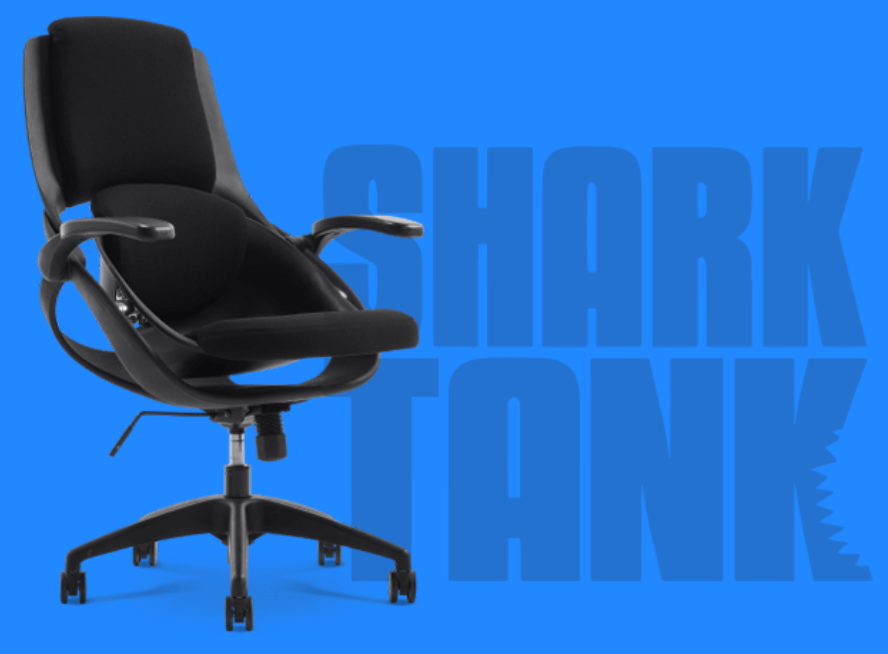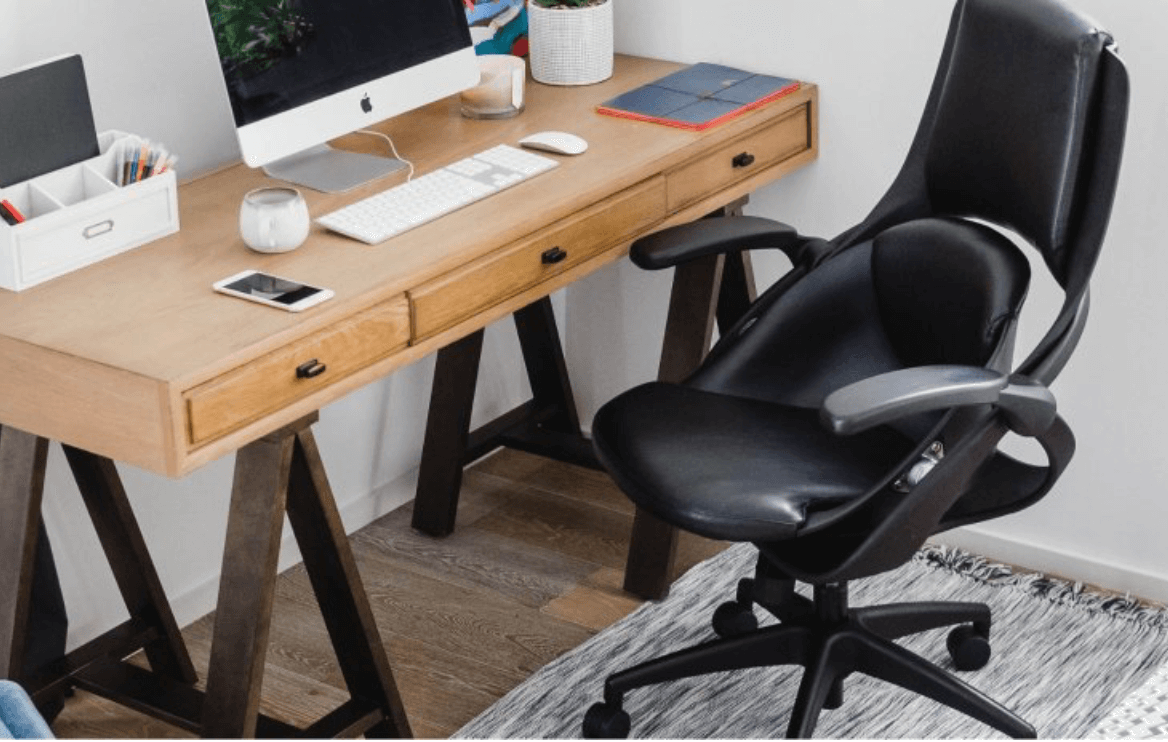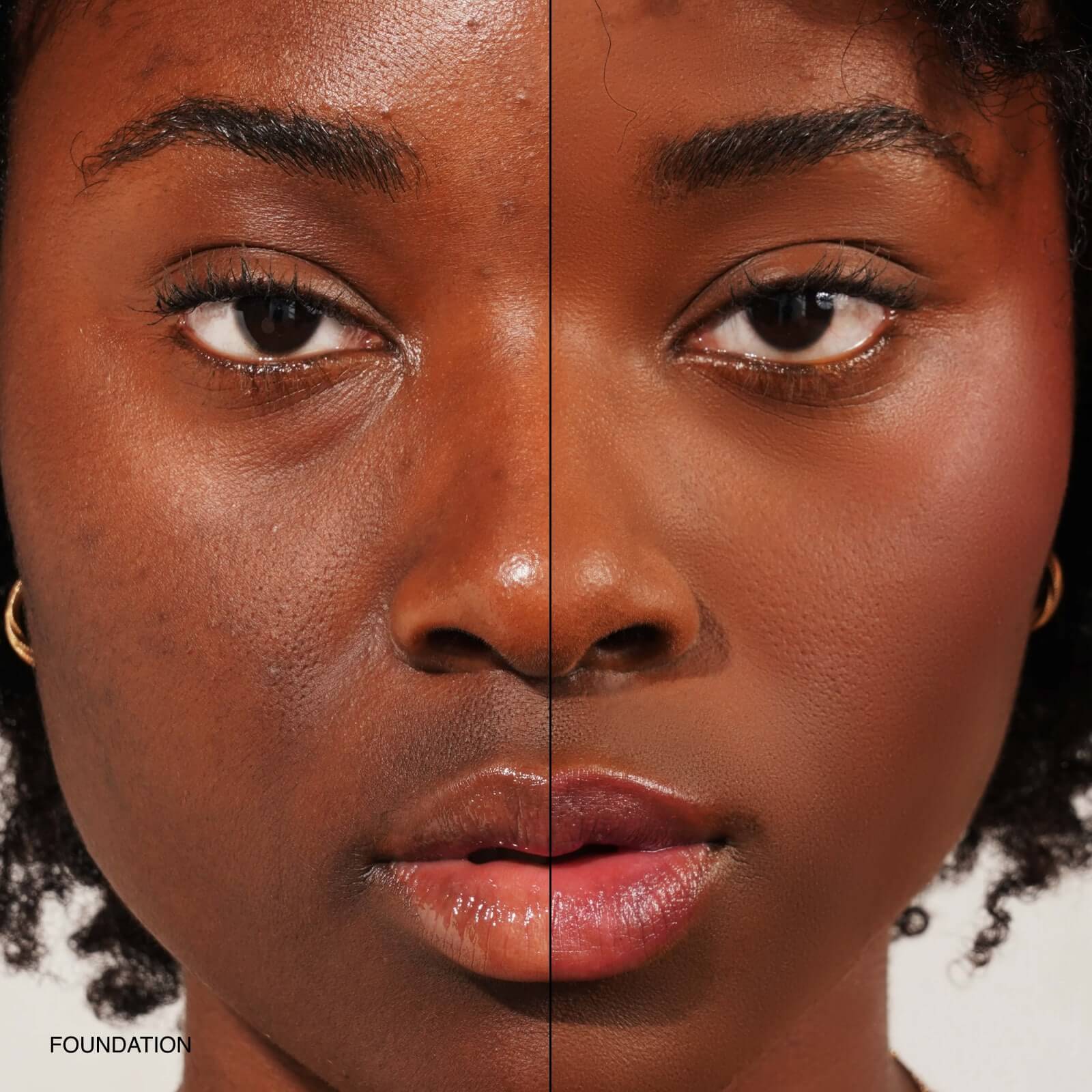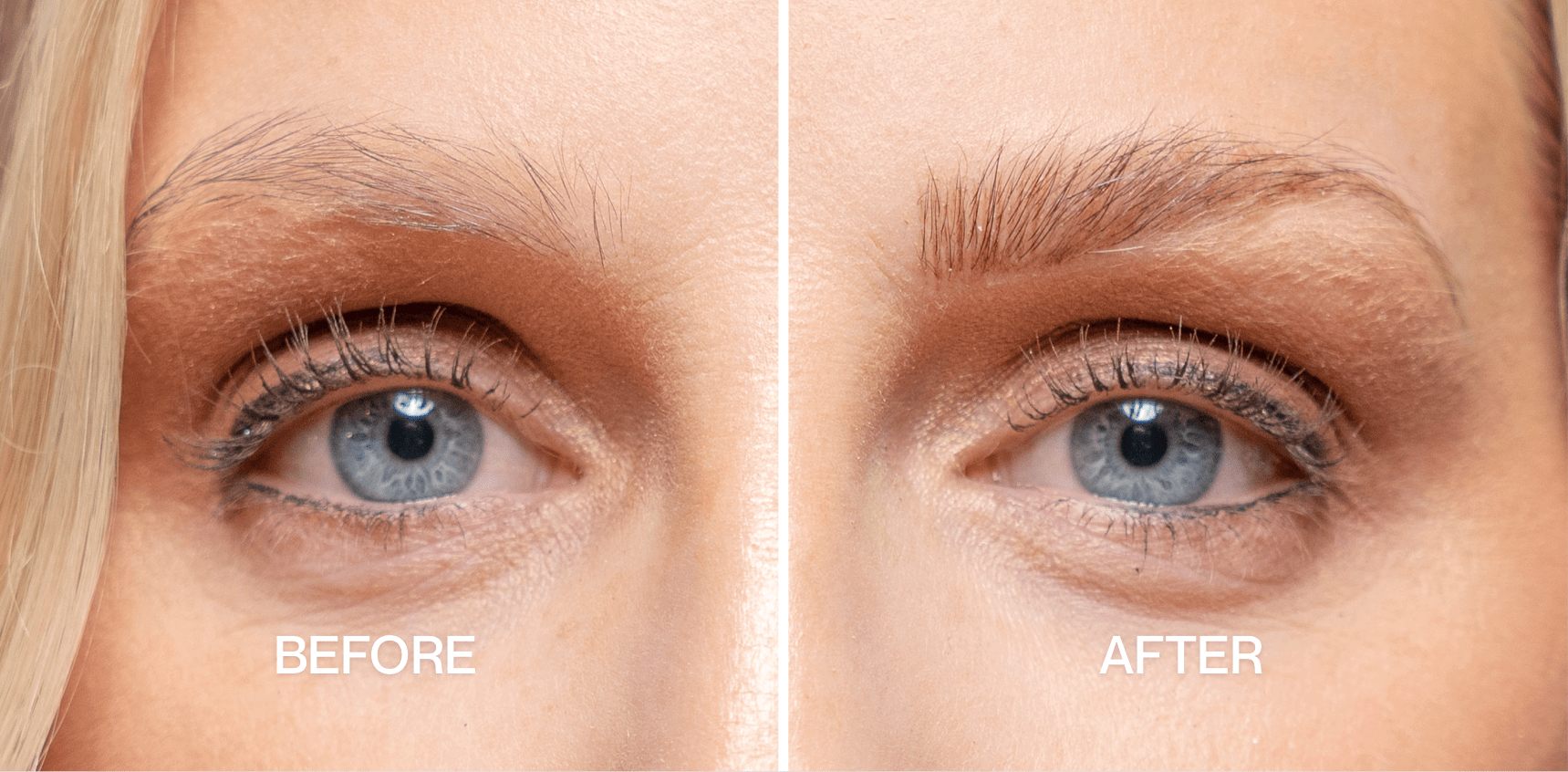 Eyebrows, cosmetics, and nails are basically everything these days. It's easier than ever to look your best, whether you hire a team for it or do it yourself.  
HIDE
,
TatBrow
, and
NailBoo
are three innovative companies banding together for a Labor Day sale where you can get 20% off each brand for the weekend!
Dr. Squatch, the men's personal care brand that offers all-natural cold-process bar soaps, deodorants, hair care, beard care, and more, will be taking part in the Labor Day sale fun this year!
We can vouch for their amazing scents, and especially the longevity of their deodorants, which provide B.O. protection for 2 to 3 days!
Sale: 25% off site-wide using code "LABOR25". The deal lasts all LDW, September 3rd-September 6th.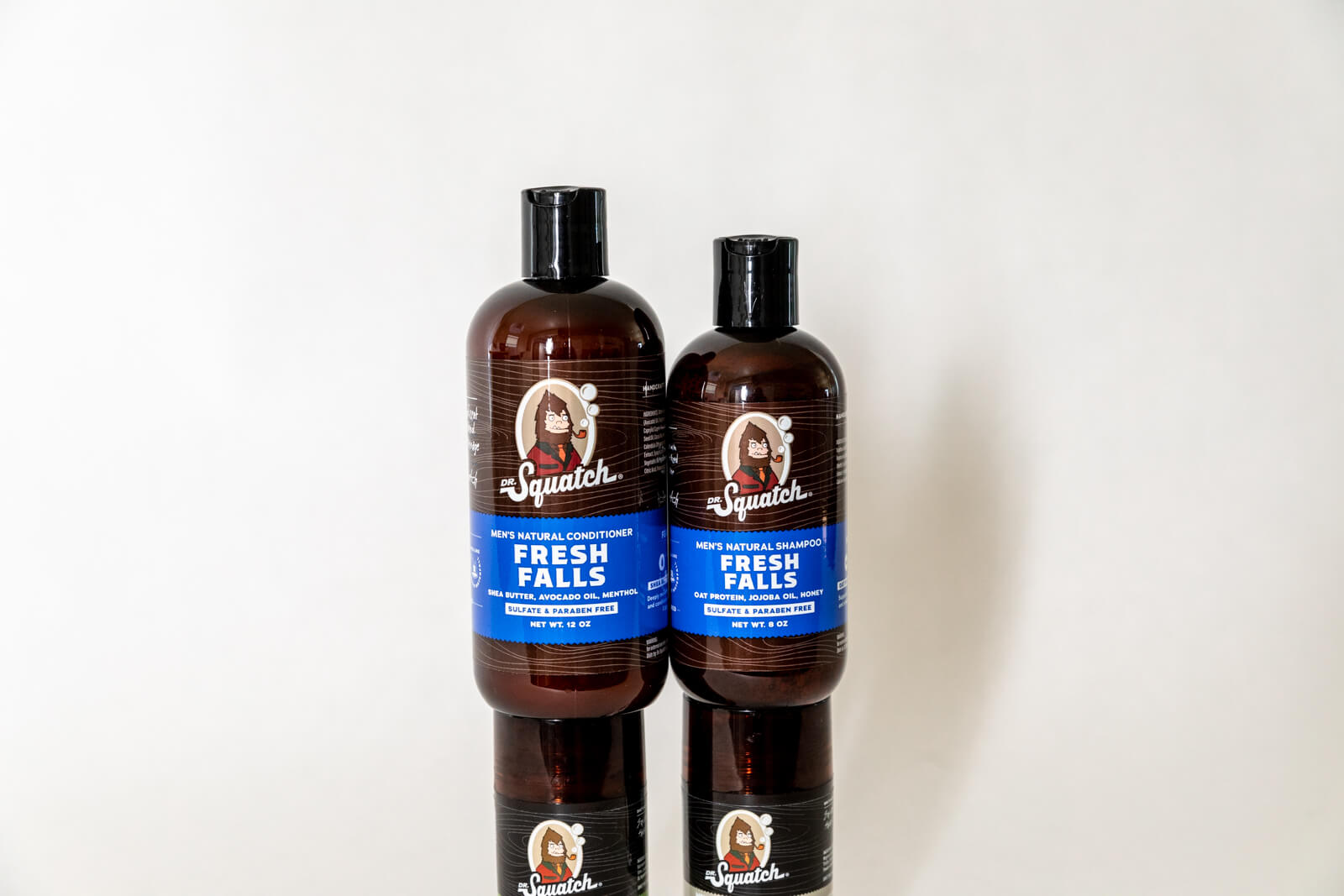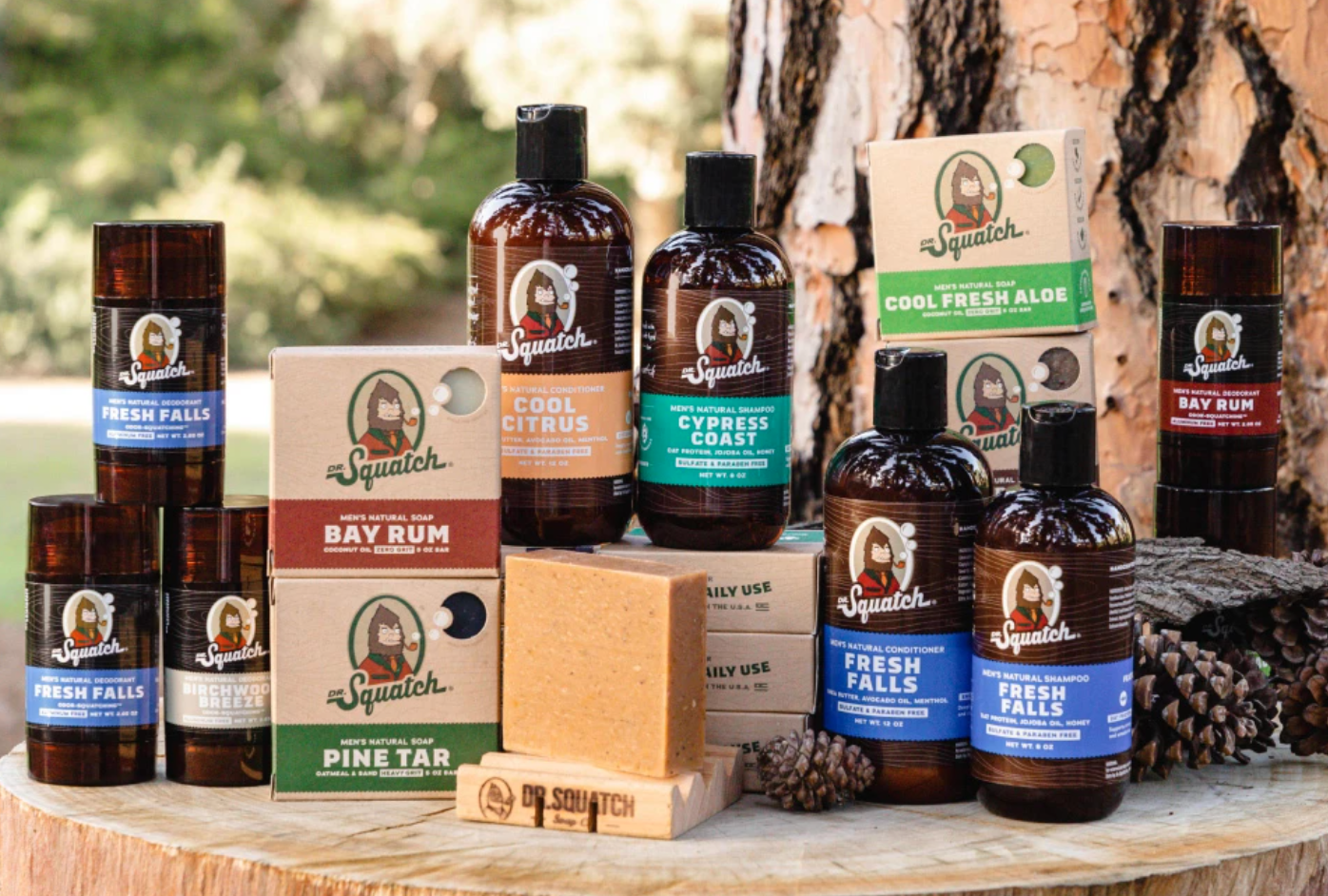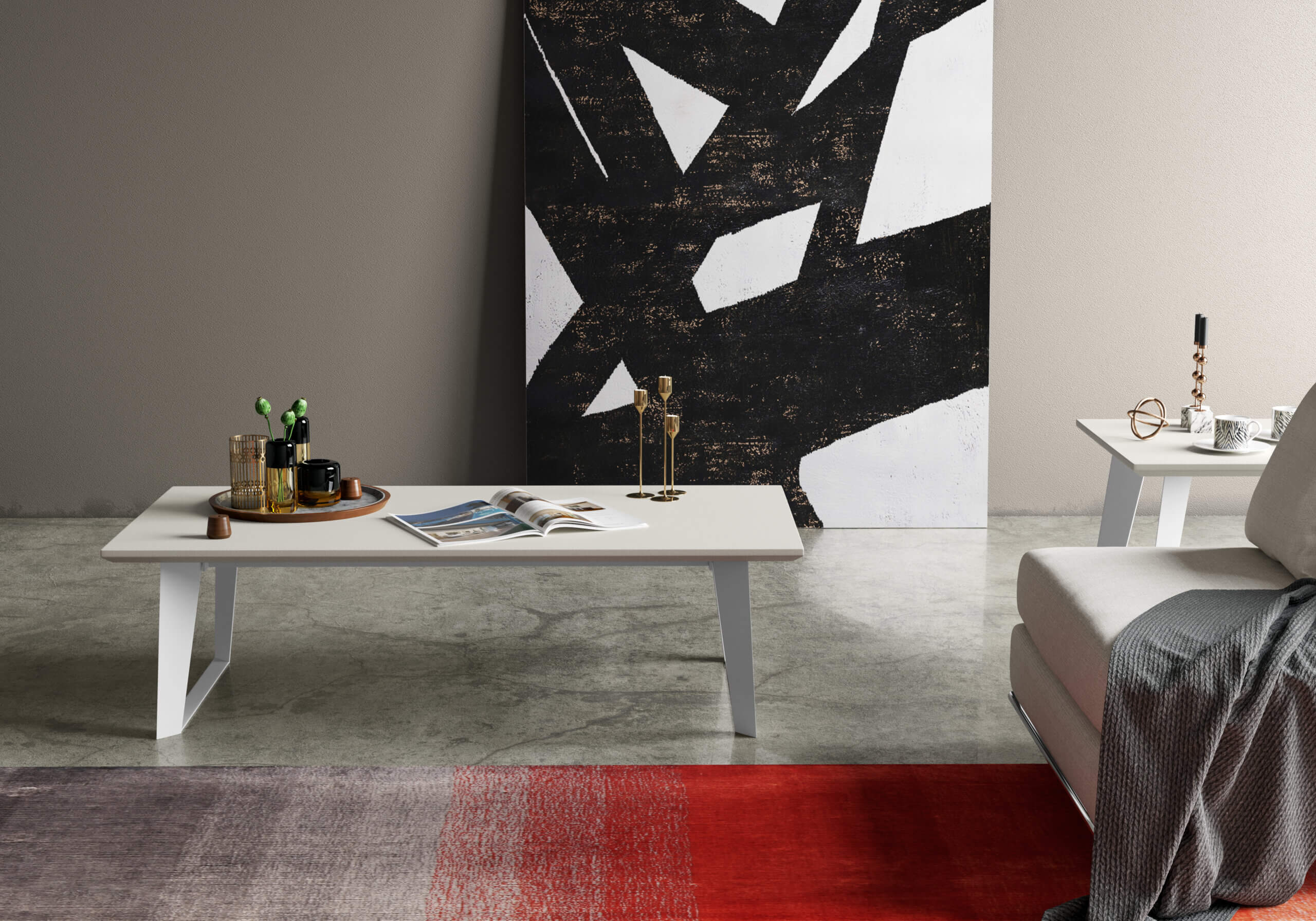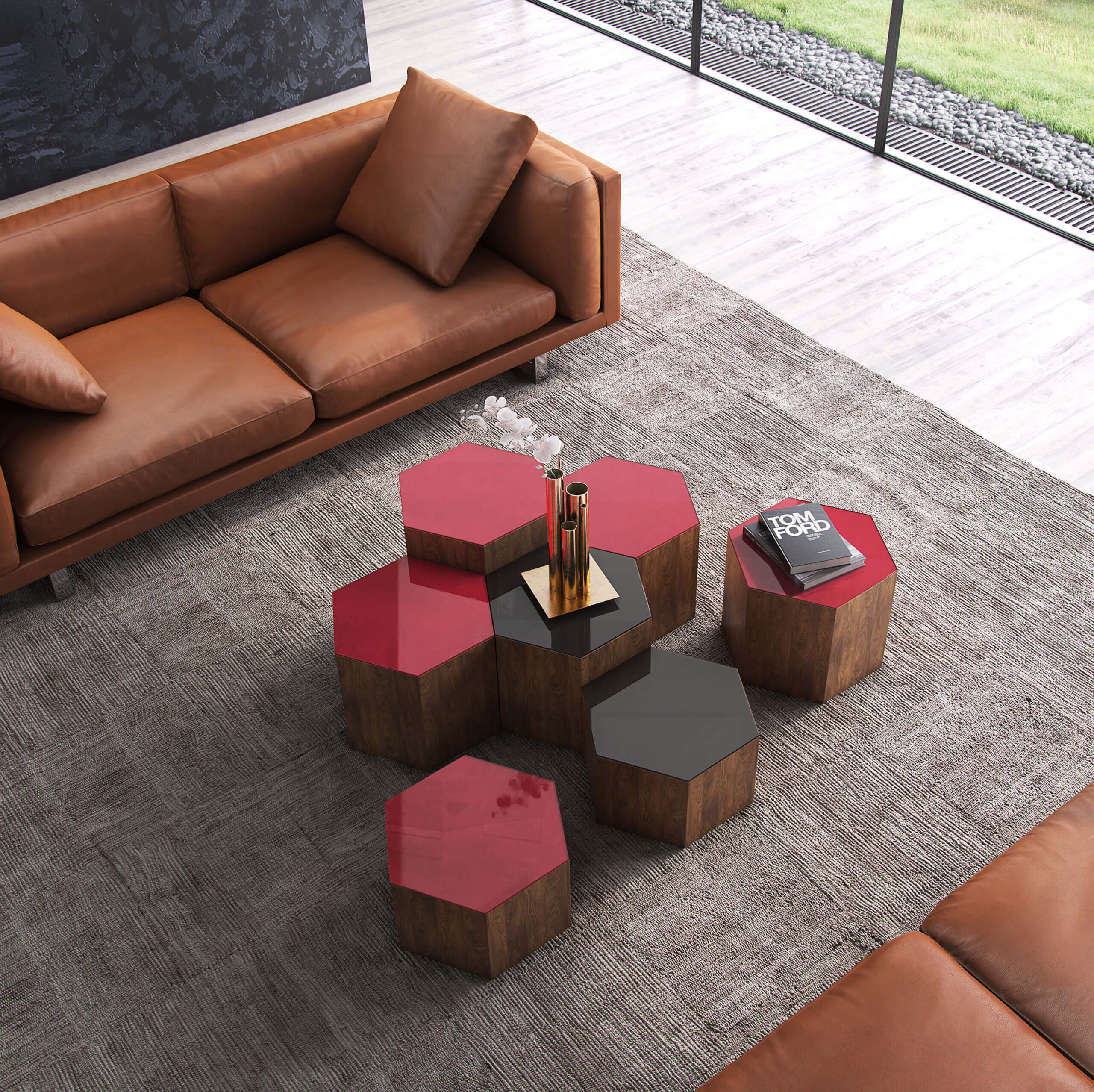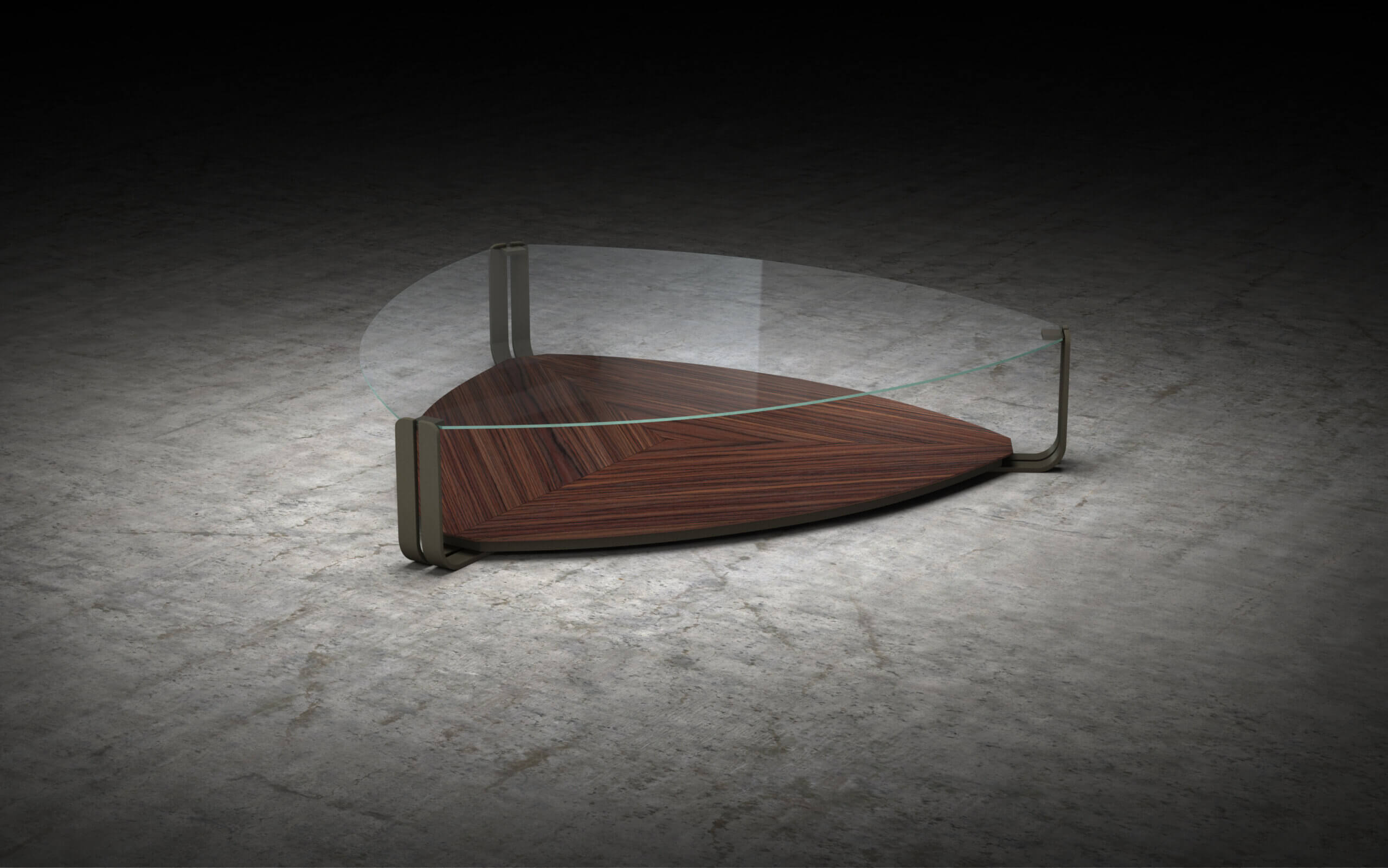 Elite furniture for the contemporary home, anyone? Modloft believes in a modern world supported by beautiful and intentional design. Without any compromise on quality, their goal is to make luxurious furniture more attainable and accessible.
Plus, with the housing market still sizzling from a scorching Spring and Summer, there are probably a ton of homeowners out there who are looking for some new furniture.
Modloft's Labor Day Living Room Event is live until September 6, and customers can get up to 25% off Modloft's most coveted designs in living room; no code necessary with free shipping on all orders.
Kori Krill Oil is the must-have vitamin for anyone looking for multiple health + wellness benefits in one easy supplement. Krill oil is the ocean's superior Omega source compared to fish oil, delivering Omega-3s in their most natural form for superior absorption and offering maximum heart, brain, joint, eye, skin, and immunity benefits. Additionally, Krill is a good source of choline, which supports brain and nervous system health. The best part? No fishy aftertaste! Kori has zero additives and is 100 percent pure Krill oil.
Kori Krill Oil is critically acclaimed for its innovative sustainability efforts. The supplements are made in the U.S. with wild caught Antarctic krill that is processed immediately on boats to preserve freshness. In fact, each bottle can be traced to where it was originally caught and the operations behind Kori Krill Oil have earned the highest sustainability certifications 6 years running.
Sale: Through September 6, get 15 percent off Kori Krill Oil on Amazon (Sale price ranges from $17.21-$25.49)
While Summer 2021 already spawned a new travel trend, revenge travel, as vacationers plan their Labor Day trips to end the season, they're not necessarily booking a ticket for two. According to Orbitz, single roundtrip tickets are up 200% or more, for the holiday weekend compared to 2020. U.S. cities including NYC, Chicago, Boston and Seattle are topping the list for solo travelers, as many look for responsible leisure travel options to end the summer. 
"There are a lot of reasons why solo travel might be more popular right now, the main one being that it's easier to manage and plan travel for one versus a group while navigating Covid protocols," says Mel Dohmen, Senior Brand Manager at Orbitz. Demand to go to Canada – which recently reopened to vaccinated US travelers – BBQ-famous cities, and beaches are also trending up over the long weekend. Below, are some solo trends and top destinations for the end of summer and fall from Orbitz.
Solo travel trends include: 
August through October is usually the biggest time for solo travelers

Beaches and international beaches are predicted to be the most popular destinations for the back half of 2021

Top vacation destinations in the South are also trending such as Savannah, Charleston, and Nashville, along with another notable beach destination: Hawaii
Top Solo Destinations:

Anchorage, Alaska 

San Jose, California 

San Francisco, California

Los Angeles, California  

Orange County, California 

Hartford, Connecticut 

Honolulu, Hawaii  

Chicago, Illinois 

Montego Bay, Jamaica 

Boston, Massachusetts

Kansas City, Missouri  

New York, New York  

Charleston, South Carolina 

Nashville, Tennessee   

Richmond, Virginia

Seattle, Washington  

Ontario, Canada

Toronto, Canada  
Join The Habit Burger Grill and Tarantula Hill Brewing to Celebrate Their New Burger-Inspired Beer
Nothing pairs better than burgers and brews, which is why The Habit Burger Grill and Tarantula Hill Brewing have teamed up to create a beer inspired by The Habit's signature Charburgers. To celebrate the launch of the Habit Burger Grill Hazy IPA, the two iconic local California brands are hosting a party at Tarantula Hill Brewing on Saturday, September 4 from 3-6pm.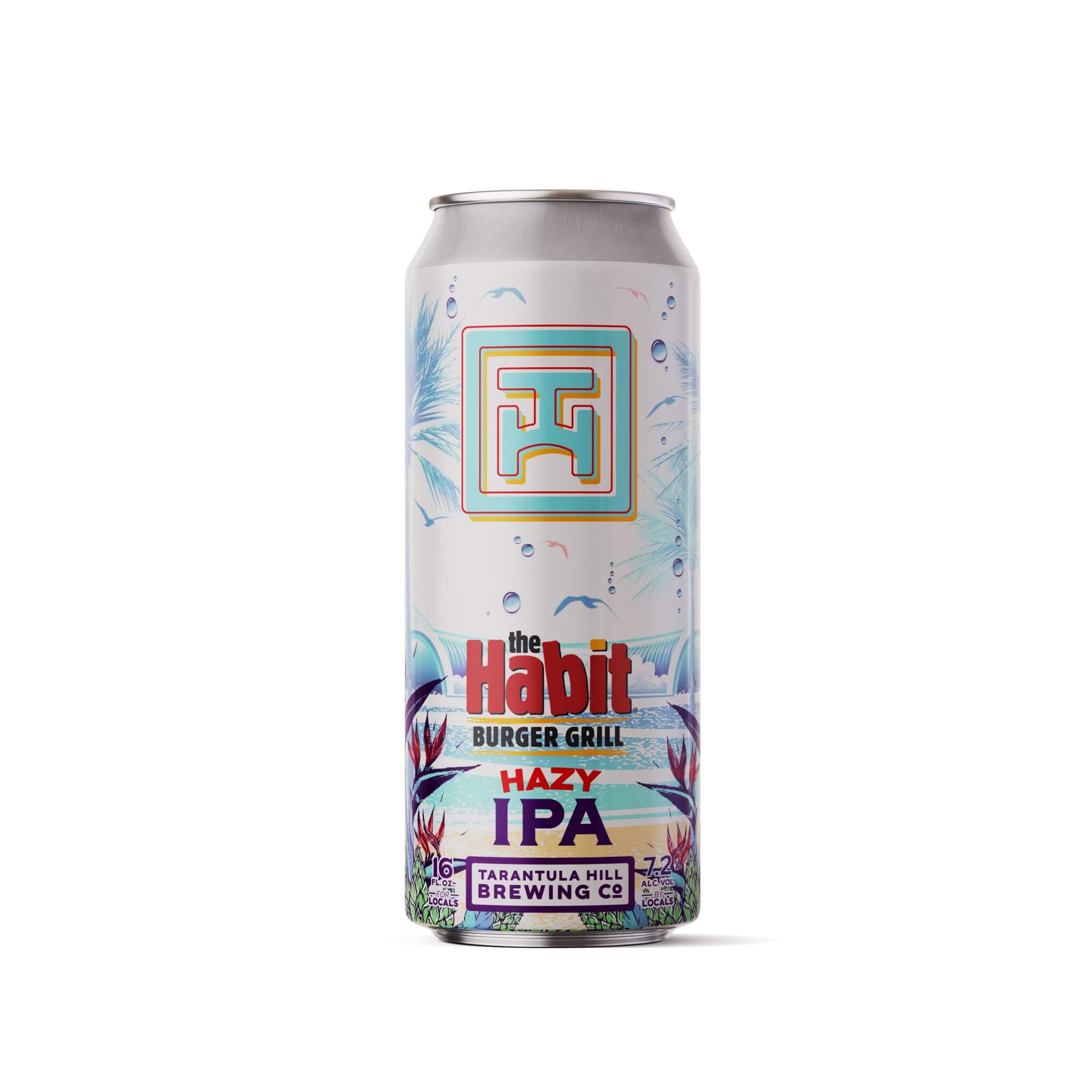 The Habit's catering trucks will be on site offering free Charburgers and fries (for the first 250 guests), and Tarantula will be debuting the new Habit Hazy IPA. The beer retails for $8 per can, and has notes of oats, citrus, and stone fruit, making it the perfect warm-weather sip to complement a freshly chargrilled burger from The Habit!
When: September 4, from 3-6 p.m.
Where: 244 Thousand Oaks Blvd., Thousand Oaks, CA 91360
Last Chance for Poolside Cocktails at The Spare Room…Somewhere Else Pop Up
The ephemeral, al fresco cocktail experience from the award-winning gaming parlour and cocktail lounge – The Spare Room – at the Hollywood Roosevelt Hotel will be toasting its last cocktail and bocce game of the season as Hospitality duo Med Abrous and Marc Rose of Call Mom gear up to reopen The Spare Room later this fall.
Nestled behind the hotel's iconic David Hockney-painted pool, the intimate outdoor oasis boasts a bocce court and custom single-use games (think Battleship, Mad Libs, M.A.S.H.) to play while you're enjoying over-the-top delicious cocktails like the frozen Cabana Club with Appleton Rum, Amontillado sherry, coconut cream & coconut water, cinnamon and absinthe and the 40 Day Dream with Bulldog Gin, white wine, tarragon pineapple cordial, lime, Thai basil and coconut ice cubes alongside seasonal Italian-inspired small plates like freshly shucked Hog Island Oysters, burrata with apricot agrodolce and heirloom tomato panzanella.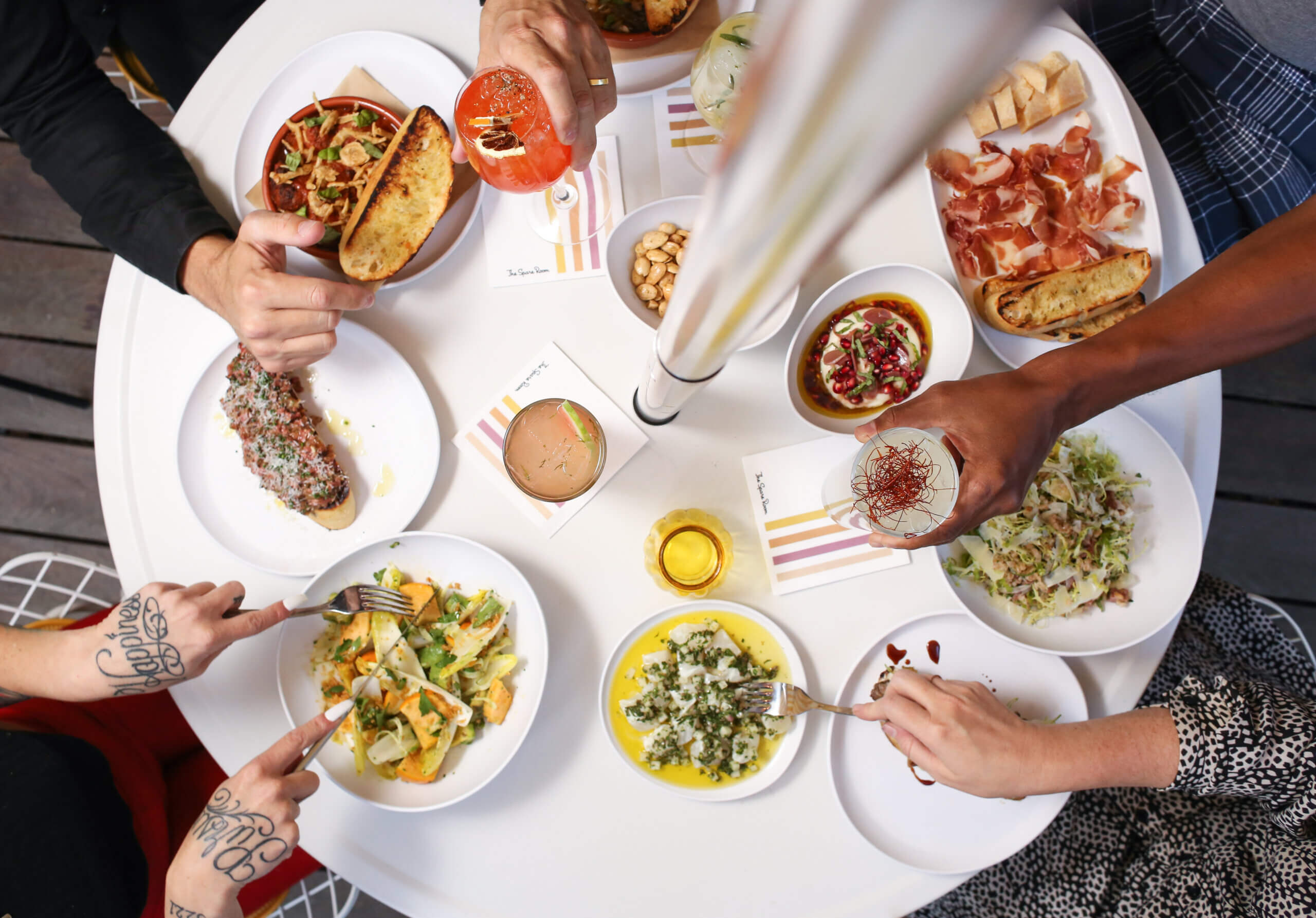 The Spare Room has remained a top-tier destination in Hollywood for over a decade as an intimate meeting place for socializing over innovative cocktails and nostalgic games complete with vintage bowling lanes; the bar was recently named the "Best American Hotel Bar" by the Spirited Awards (Tales of the Cocktail).

Wed, Thurs, Sun 6pm-Midnight
Friday and Saturday 6pm-2am
Secure Tickets For LA's Haunted Hayride
Ghouls, ghosts and monsters… Halloween is almost here! Opening on September 24th, Haunted Hayride will feature a series of sinister attractions, mazes and more with trick-or-treating available for the whole family!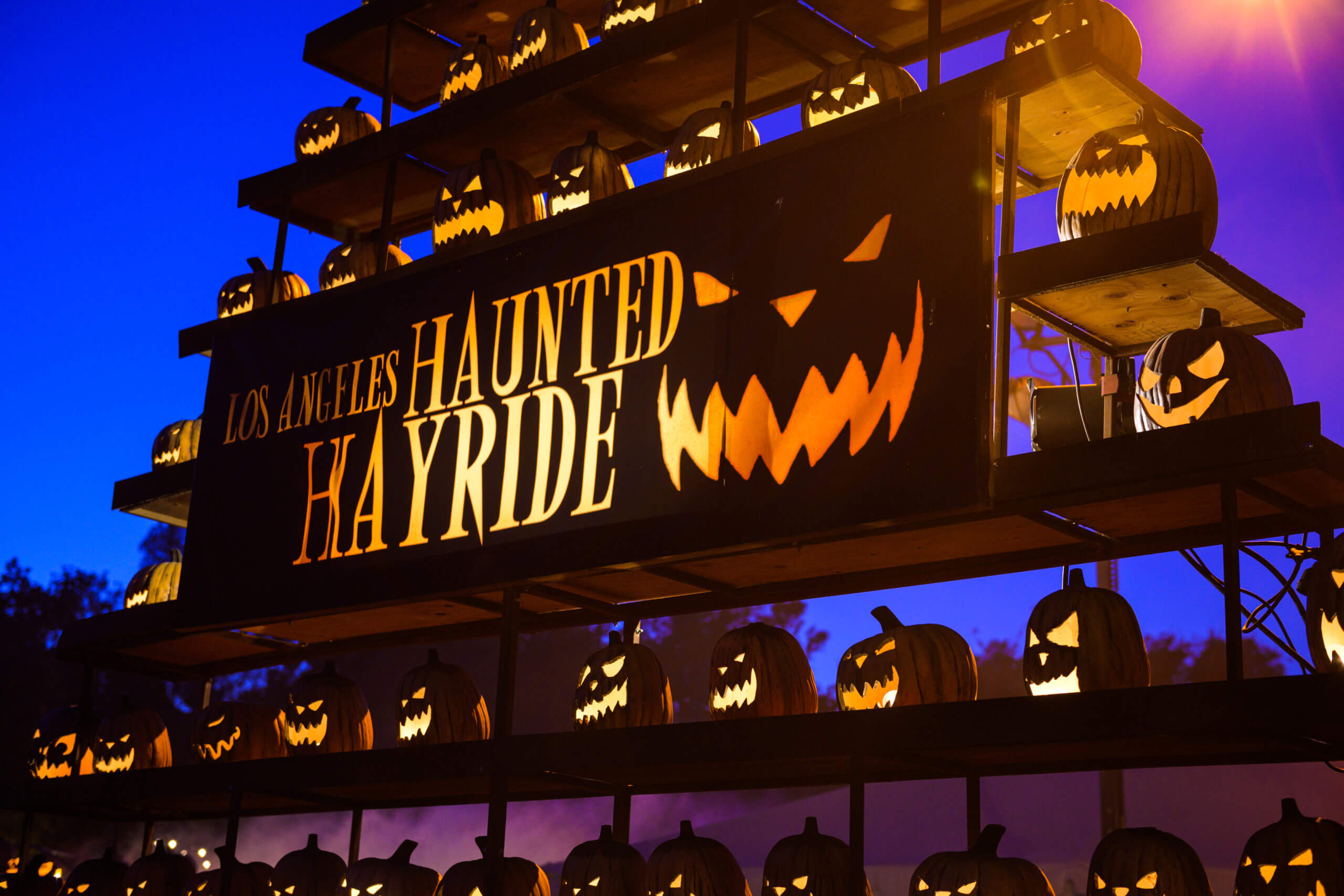 Stepping into 1985, guests can expect the unexpected in Midnight Falls with various attractions celebrating the 13th Annual Halloween Festival including:
A Hayride stroll through the town's foothills, no doubt encountering the creepy creatures and witches lingering through the night. 

A Trick or Treat Maze with monsters and ghouls lurking in the shadows waiting to give a fright.

The Midnight Mortuary Maze offering tours for anyone brave enough to walk the property, hopefully escaping the sinister funeral home before their expected demise.
Presale tickets are available now through September 8th with a discounted rate of $24.99. General ticket sales begin 9/8 at noon local time at regular price ($34.99).
Have Beer, Wine, and Cocktails at Pasadena's NY-Style U Street Pizza
Restaurateur Marie Petulla and Executive Chef Chris Keyser of Union in Pasadena opened sister restaurant U Street Pizza this past spring and their NYC by way of California pies have entered the top tier of the pizza echelons in LA. They are now offering pizza-friendly cocktails and wine and West Coast beers to complement the menu of crispy, chewy pies, salads, seasonal sides and dessert. 
The U Street Pizza team collaborated with beverage consultant and Future Gin co-founder Mary Bartlett on a cocktail list highlighting California-based, woman-owned and/or BIPOC producers resulting in easygoing yet complex drinks that pair perfectly with a clam pie and a caesar salad as they do risotto rice pudding. 
Start out with the sunny and sessionable Free Parking with fresh pressed watermelon juice, orange wine and pisco and move on to the Oaxacan Summer featuring mezcal, pamplemousse, Amaro Angeleno and lemon, and end with the Caffee 1749 with Appleton Estate Rum, maple syrup, Luxardo Maraschino, Fernet Branca, chocolate bitters and cold brew coffee. In a true ode to pizza and Los Angeles, Mary and the team created the not-to-be-missed Pizzalada: a take on the Michelada using U Street's pizza sauce and Madewest Brewing Co.'s Ventura Light Domestic Lager along with housemade fresno hot sauce,  fresh pineapple juice and coconut aminos.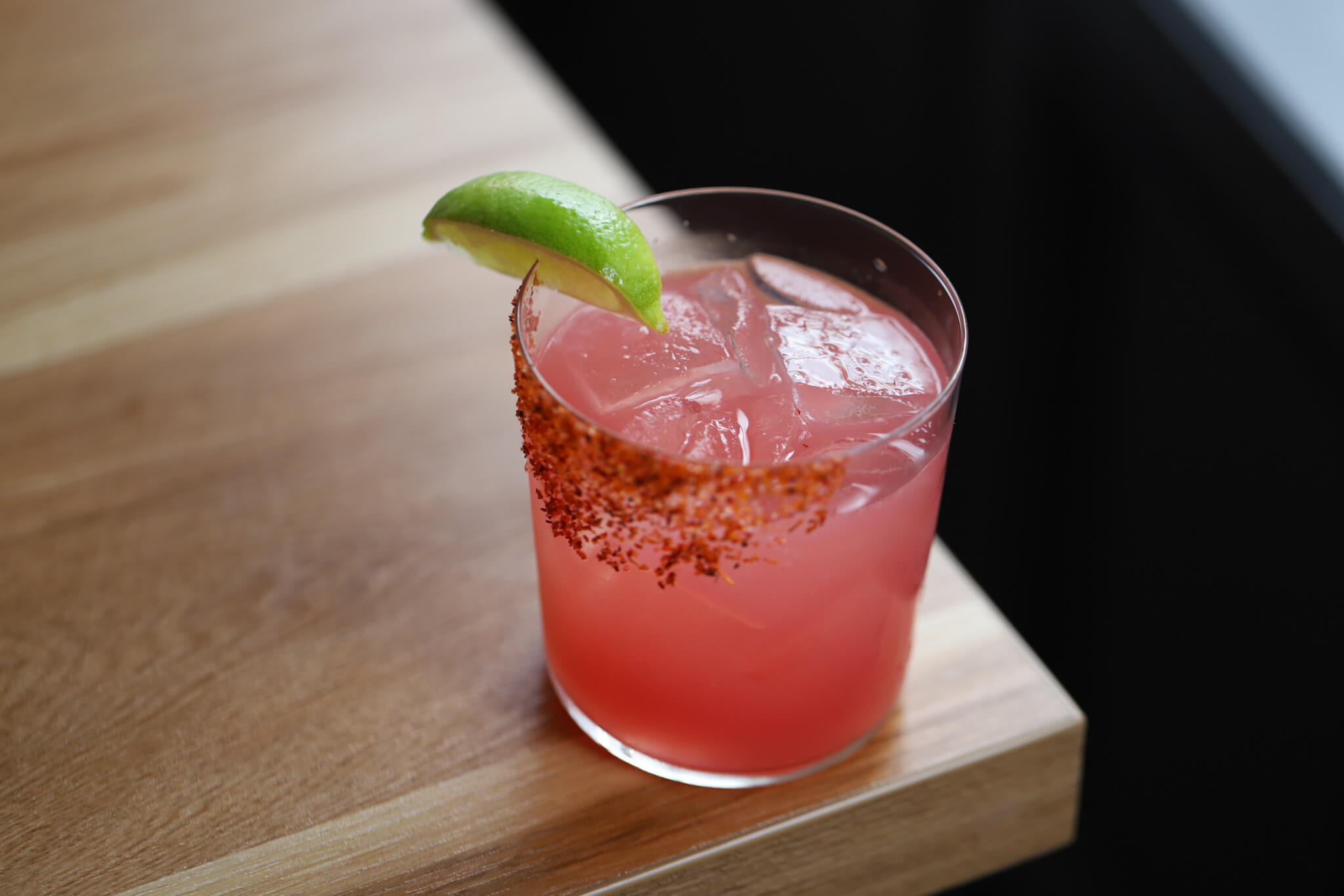 (Photo Credit: Sydney Yorkshire)
The approachable wine list curated by U Street's Dave Castagnetti skews small, natural Italian producers with cameos from California makers featuring light crisp white, low-tannin and chilled reds and easy-drinking bubbles, rose + orange selections offering a low stakes sense of discovery.
U Street's Logan Bates selected a well-rounded list of rotating beers celebrating California breweries like Madewest Brewing Co. (Ventura, CA), Smog City Brewing Co. (Torrance), Pizza Port Brewery (Carlsbad), Beachwood Brewing Co. (Garden Grove), Modern Times (San Diego) and Crown & Hops (Santa Rosa) and Seattle's Fremont Brewing Company. 
Coming soon: cocktails, beer and wine available for pick-up and delivery. 
U Street Pizza is open Tuesday through Sunday from 4pm-9pm . Reservations via Resy and pick-up via Toast. Delivery available through Postmates and Uber Eats