Got Valentine's Day plans?
Yes, you do, whether it's love-themed or not, and it couldn't be a more loaded time of year. With the Super Bowl also happening, and so many seasonal deals and offers on the table from brands across the board, it would be a shame if you missed out on any special offers –  especially in the face of inflation. Luckily, we're covering a handful of things to do and buy for Valentine's Day this year, including some pricier selections and budget-friendly options. Besides, it's the thought that counts!
Hotel Per La & Per L'Ora
Offering a top-of-the line, luxurious experience, Hotel Per La is the perfect Valentine's Day goal for extravagance and a time to remember. This year, in addition to specialty aphrodisiac dishes and drinks being available at Per L'Ora all weekend long, Hotel Per La is offering a Date Night Package, comprised of a $125 credit to Per L'Ora, and luxury suite accommodations – including a sparking bottle of wine and a box of chocolates delivered straight to your room door.
To make matters even better, Hotel Per La recently launched their Apertivio Hour, which is offered nightly from 4-6pm in the Per L'Ora bar, lounge, and game room spaces. Whether it's date night or some other occasion, they make it easy to enjoy drinks and light bites "Italian-style" before dinner, or for a casual after-work get together with friends.
Jump on it while you've still got time. This offer is available from Friday, February 10th through Tuesday, February 14th.
F&B Offerings (in addition to regular menu) include:
Petrossian Ossetra Caviar; Crème fraiche, chives, waffle chips
Oysters; Lambrusco mignonette (½ dz)
Truffle Tagliatelle; House-made tagliatelle, truffle butter, fresh winter truffles
Dover Sole; Lemon caviar butter, spinach
and Classic Martinis for two (dry or dirty)
Ballroom Marfa x Damian
Date night knows no bounds. Be inspired, be wowed, and fall deeper in love with Ballroom Marfa – an internationally recognized contemporary art space located in Marfa, a rural town of less than 2,000 people in Far West Texas. Established in 2003 by Virginia Lebermann and Fairfax Dorn, the art performance venue is housed in a 1920's era ballroom. As an advocate for the freedom of artistic expression, Ballroom's mission is to commission new work of artists, musicians, and visionary thinkers of all backgrounds. Ballroom Marfa collaborates across disciplines, and produces exhibitions, performances, education programs, and publications.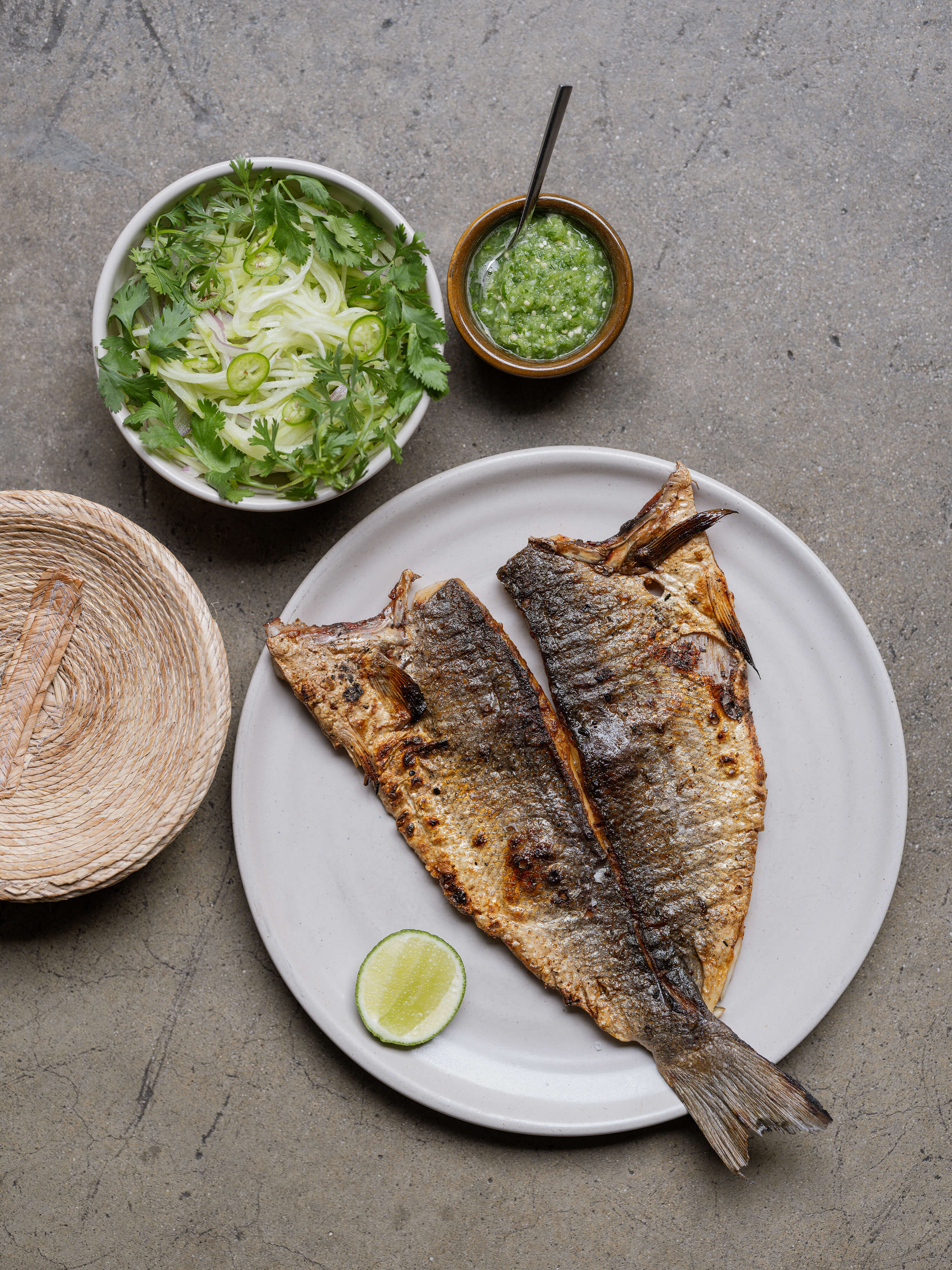 The works at Damian, which include pieces by Carolina Caycedo, Rafa Esparza, Beatriz Cortez and more, will be on view from February 15 until mid-March. Many of the artists were selected for their connection to Los Angeles, where they live and work. The works of art are expansive and experimental in their concept, materials, and form, and many touch upon identity and diaspora concepts. The works will be on sale to benefit Ballroom Marfa's programs that are free and open to the public.
Located in Downtown LA's Arts District, Damian explores the rich culinary bonds between Mexico and California. Helmed by Chef Jesús "Chuy" Cervantes, Damian features dishes that are rooted in Mexican culture and traditions while celebrating the best seasonal Californian produce. Chef Cervantes has crafted a menu showcasing vegetable-driven and seafood focused dishes with highlights including homemade tortillas, striped bass ceviche, smoked clams, Tlayuda, and more.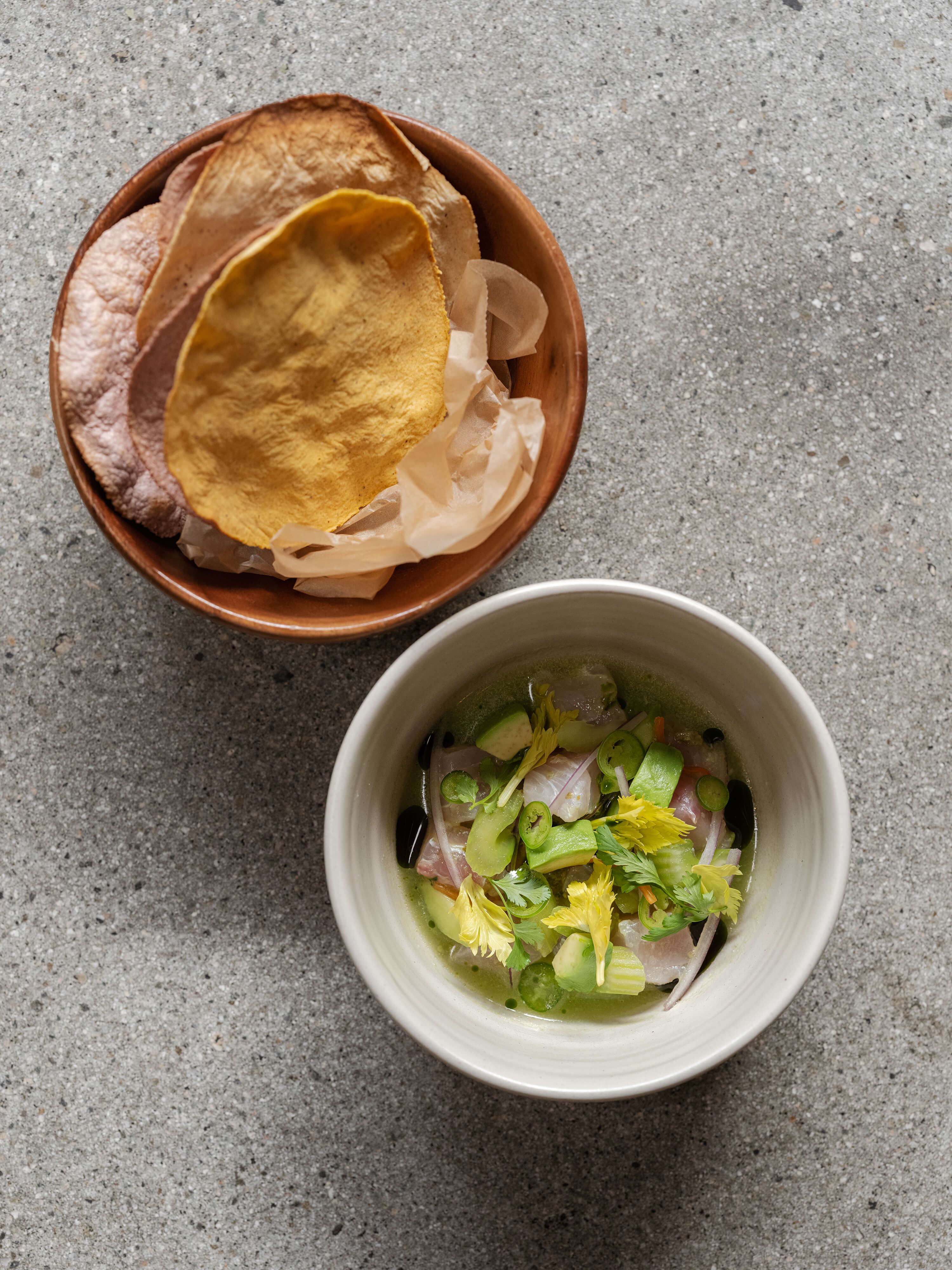 The beverage program has a strong focus on agave, serving small batch productions by artisans throughout Mexico, along with a curated wine list including a house label Dramian. During the first week of exhibition, Damian will be offering special additions to their menu that were inspired by Chef Cervantes's time in Marfa, including a Tlayuda paired with a Joven, an Amaranth Salad, and a Prickly Pear Raspado, designed by beverage director Yana Volfson.
P.F. Candle Co. x Fat and The Moon
Another option to tickle the senses? Head to P.F. Candle Co.'s Echo Park Flagship on Saturday, February 11th from 4-7pm to celebrate the launch of a week-long, self-love-inspired pop-up with their friends from Fat & The Moon! There, you can shop a curated selection of Fat & The Moon apothecary and body care essentials while smelling the entire P.F. Candle Co. collection (including brand new scent, Wild Herb Tonic!), and enjoy complimentary drinks by Curious Elixirs and wine by Vinovore!
Plus, at P.F.'s Echo Park Flagship, Fat & The Moon's founder, Rachel Budde, will be hosting a workshop on 2/13, and LA-based flower truck Lenita by Grita is popping up for a few hours on 2/14 for Valentine's Day bouquets. How romantic!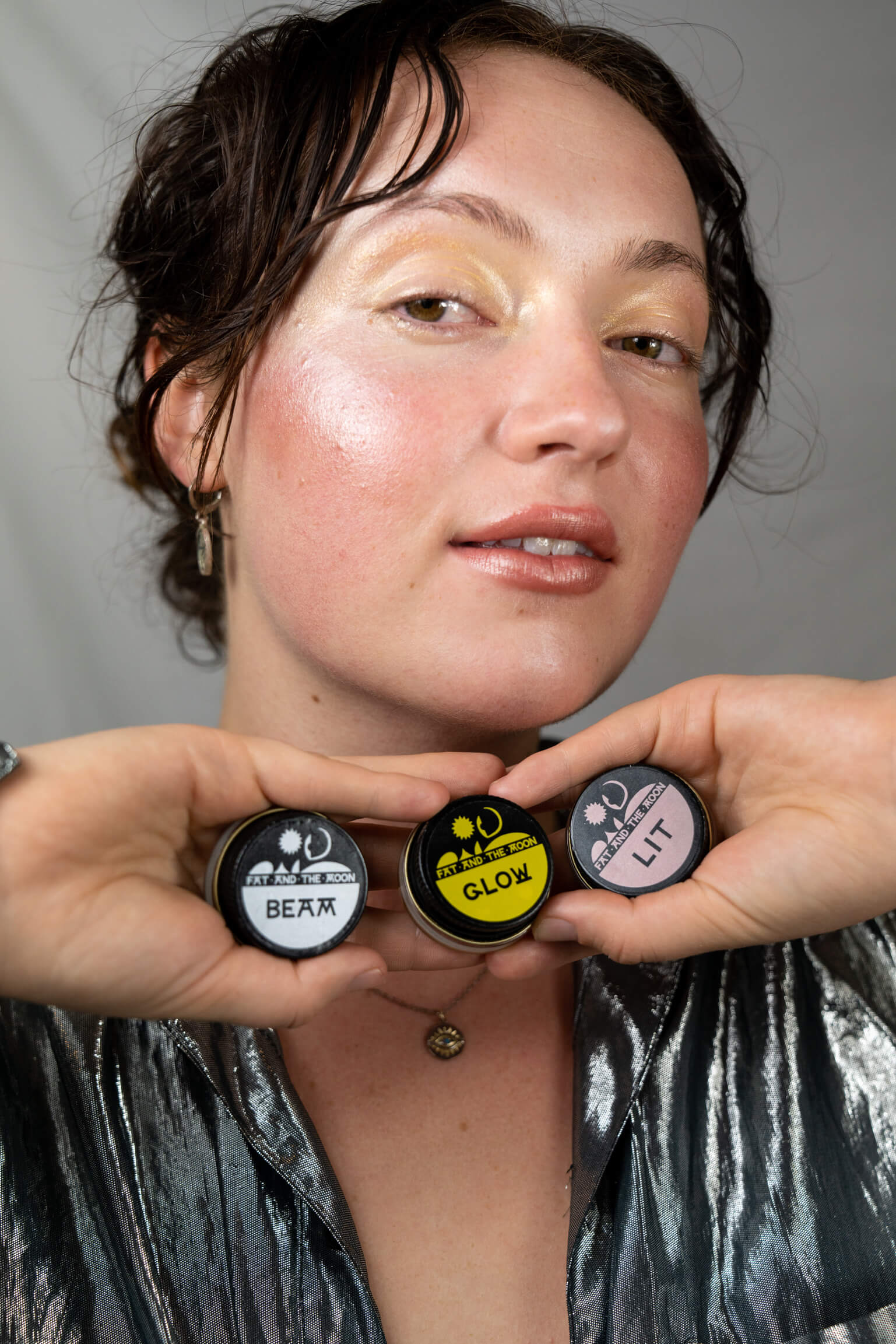 Fat & The Moon goods will be available for a limited time at the P.F. Flagship, from Saturday, Feb. 11th to Friday, Feb. 17th — open from 1am-7pm daily!
Guests can snag a ticket for Fat & The Moon founder Rachel Budde's Love Thyself herbal cordial workshop on 2/13, or stop by on Valentine's Day from 11am-4pm to shop fresh, beautiful bouquets from Los Angeles-based flower truck, Lenita by Grita.
About the Brands
P.F. Candle Co. is a Los Angeles-based home fragrance company owned and operated by Kristen Pumphrey and Thomas Neuberger. We believe that fragrance is an extension of your home design, and create high-quality products with accessible price points in mind.
www.pfcandleco.com / @pfcandleco 
Fat & The Moon's vision is to provide the standard for the highest quality, consciously handmade, herbal body care products. We envision our products as herbal gateways which help us align our care for ourselves and our care for the earth.
www.fatandthemoon.com / @fatandthemoon
Lemonade
If you're looking for delicious, but on a budget, Lemonade has you covered! Lemonade, a California-based modern cafeteria serving colorful, seasonal and healthy fare, offers beautifully prepared salads, signature grain bowls, hearty braised proteins, flavor-packed sandwiches – and of course, trademark handcrafted namesake lemonades.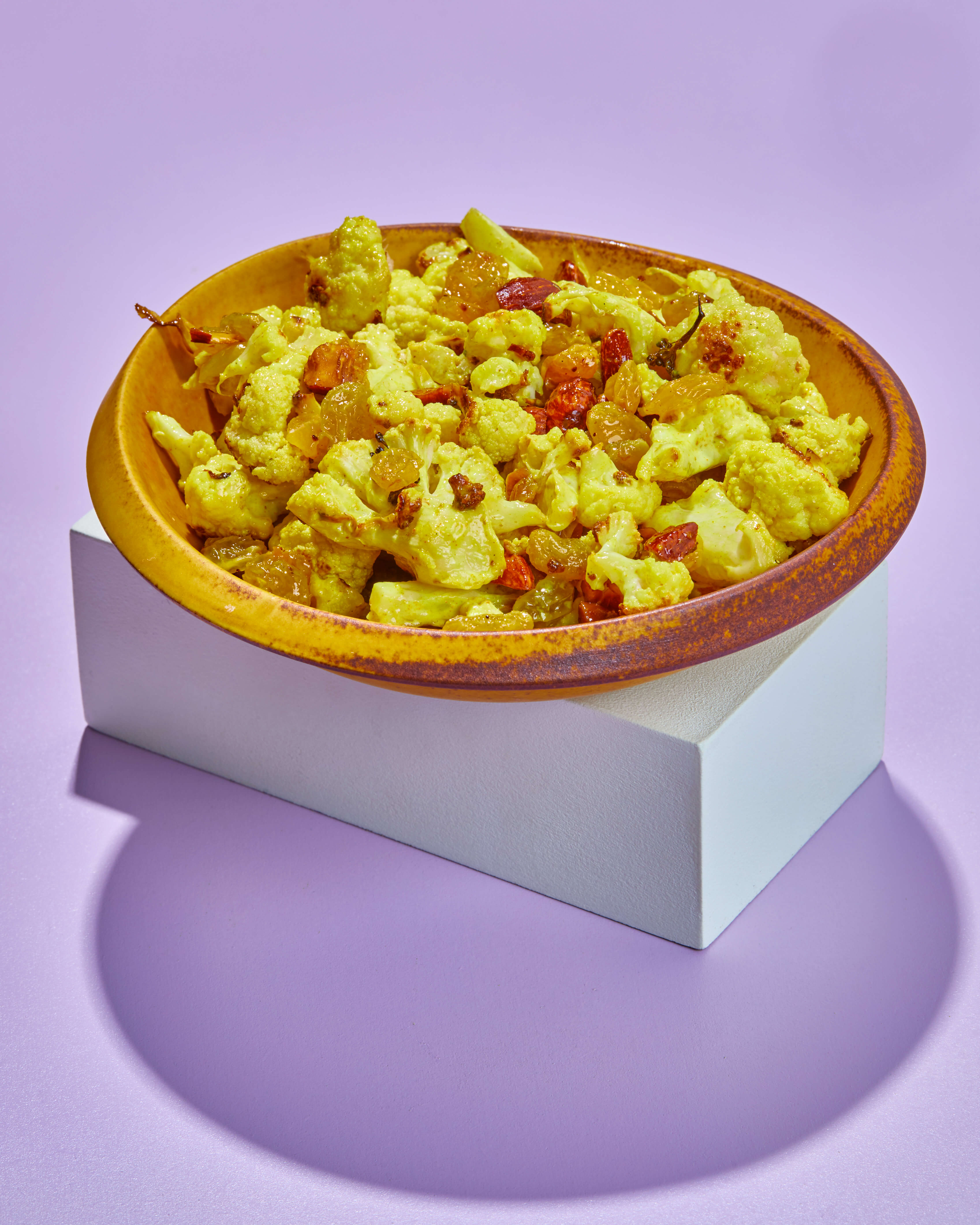 Just in time for Valentine's Day, Lemonade has an unbeatable offer: each Tuesday they will highlight a different bowl, discounted to $7! Their normal prices range from $14.45 to $15.95 (if you didn't know), so it's a grand savings of over half for a hearty and healthy meal. And just like Cupid's arrow landed in the right spot, it's a perfect match, as Valentine's Day falls on a Tuesday this year! If you're looking for a sign, this is it. Save dollars, make them happy, and seal the special day with a lovely experience all at once.
An email is usually sent out on Tuesday mornings with the code (BOWLTUESDAY) and which bowl is featured — while it's also highlighted on the brand's Instagram. The code can be applied via the app, through the website, or in-restaurant, so your date night options are versatile!
Hemper
If there's a cannabis lover in your life, Hemper has great gifts that span the world of all things CBD and THC. From edibles, to pipes, and smoking accessories, Hemper is essentially a hub for all cannabis needs, and to make things even better, they have seasonal specialty bundles to make things that much better! What do they have in store for Valentine's Day?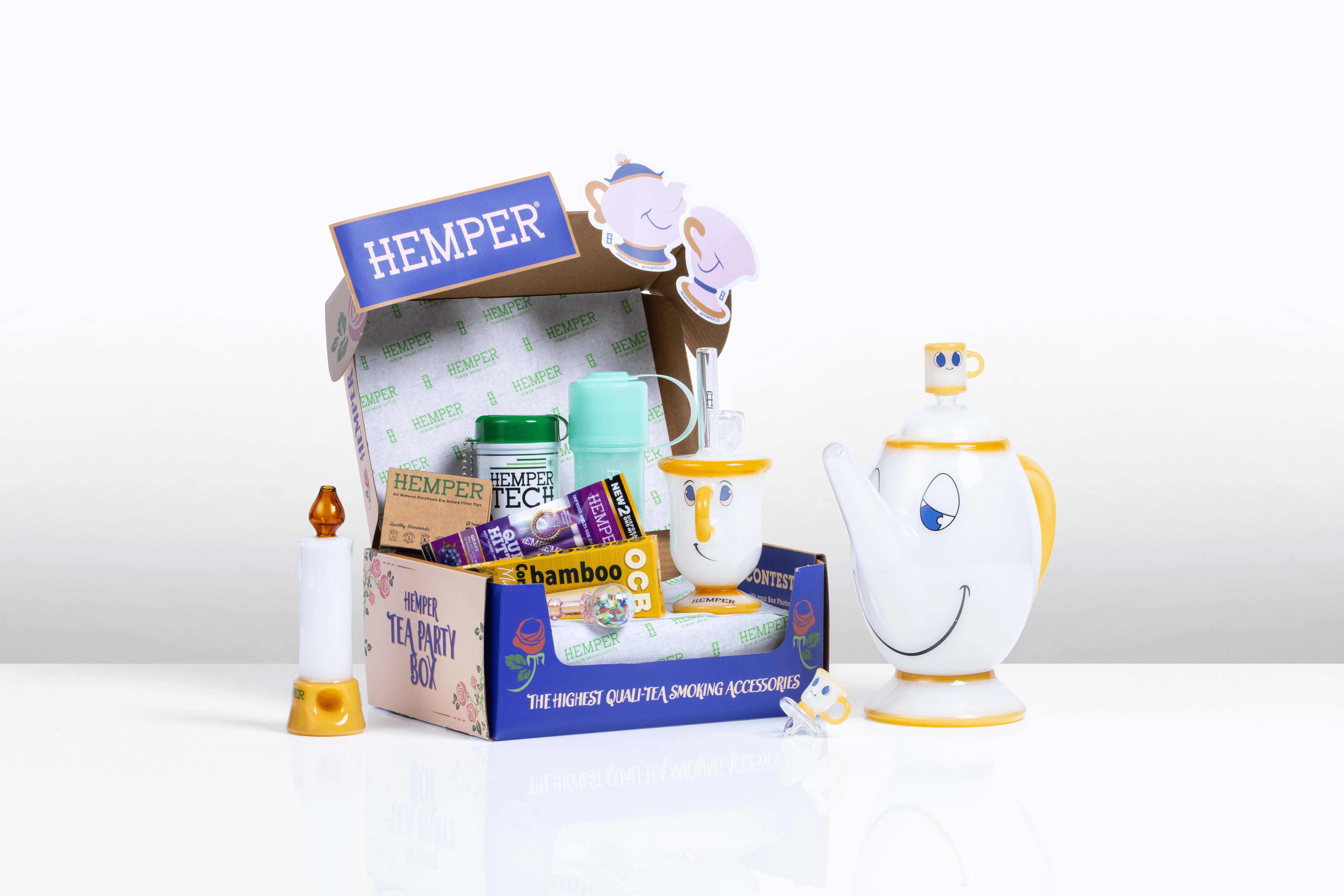 Hemper's February Box: The Tea Party
Hemper is setting the highest standard for monthly smoking accessory boxes, and February's theme is "Tea Party." Hemper hand curates 10-12 items every month to pack in your box, while delivering $100-150 dollars in value for only $39.99. For even more bang for your buck, check out Hemper's XL Box ($300+ value for only $150). The company collaborates with leading brands in the industry and designs their own innovative products to fill gaps in your sessions. By joining Hemper, you get the latest in smoking accessories and collectibles at a great value.
Hemper also has other themed products for Valentine's Day here and their Valentine's Promo is running Jan 26 – Feb 14 (15-40% off sitewide).
Venterra Farms
Continuing the cannabis trend for your Valentine, Venterra Farms, a sustainably grown cannabis brand founded by fifth generation farmers, recently launched in California. Combining indoor grow technology with outdoor sustainability, the company's proprietary "hybrid farming" approach produces high-quality, eco-friendly cannabis products including pre-rolls, jarred flower, vapes, and edibles. Powered by Farming First, California's largest contiguous outdoor cultivation operation, Venterra Farms commits to giving back to the community and reducing their environmental impact through sustainable farming practices.
Initial product offerings include jarred flower, pre-rolls and vape pens in the following strains: Wedding Cake, Peanut Butter Breath, Lemon Cherry Gelato, and Apples & Bananas, and even some star products, like:
Jarred Flower: Hand-harvested, slow-cured sun-kissed nugs that feature the perfect balance of taste, aroma and effects.

Pre-rolls: Single source, field-fresh flower carefully hand-harvested, slow-cured, and packed into individual tubes. No trim or fillers included.

Vape Pens: Discrete and conveniently rechargeable, these pens are designed to preserve flavor. Cannabis derived terpenes means all ingredients come directly from cannabis for a 'true to plant' experience. The company extracts their own material to make the vape pen oils.

Gummies: Full spectrum gummies, crafted with a combination of Indica and Sativa hybrid strains containing a full spectrum of cannabinoids such as CBN and CBG in each gummy. Available in four bold fruit flavors at 10MG THC per gummy.
Kiva Confections
This Valentine's Day, we could all use a little TLC in the form of THC, and the leading edibles brand, Kiva Confections, has got you covered. For a gift that is sure to bring sugar, spice and everything nice, give the gift of quality chocolate curated with pure, and clean cold water hash (your love will thank you)!
Not sold yet? Studies have shown that cannabis can actually positively impact your libido, "increasing excitement, drive, and desire". What better product for your Valentine's Day than a chocolate bar that will up your sex drive!
Kiva's selection of classic and romantic chocolate bars come in a range of flavors such as:
Milk Chocolate Bar ( 100mg THC) – Meticulously crafted from the purest ingredients, Kiva's classic milk chocolate bar has hints of brown butter and a silky, creamy finish. Like all Kiva chocolates, this bar is crafted from sustainably-sourced, premium cacao infused with handmade, cold water hash. Ideal for those with a love for chocolate and a refined palate.
Dark Chocolate Bar ( 100mg THC) – Uniquely complex with flavors of black coffee and dark cherry. Using a 57% sustainably-sourced dark chocolate infused with pure, clean cold water hash, this bar is sure to delight your chocolate lover.
Churro Milk Chocolate Bar  ( 100mg THC) – Dusted in cinnamon sugar, this satisfying milk chocolate bar tastes like a golden, fried churro dipped in delicious hot chocolate. Might be the only thing sweeter than a kiss this year.
Rebecca Crews
If you're looking to shop Black-owned brands this Valentine's Day, look no further than Rebecca Crews!
Rebecca Crews is a multi-talented artist who launched her very own clothing line in 2021. Rebecca was inspired to start designing and making her clothing line when she couldn't find a tuxedo style outfit to wear on her 30th wedding anniversary with her husband, actor Terry Crews. The brand is a mix of classic and contemporary, suited for powerful and feminine women everywhere who want to look and feel their best.
This curated list of Valentine's Day gift ideas is essential to finding the perfect something! Shower your loved ones with these styles that'll guarantee they'll think of you every time they grab it from their collection.
Ming Wang
The changing of seasons is an exciting time of the year, especially for fashion, and nothing beats showing off your new spring pieces by not hiding it under layers of clothes. From sophisticated blouses, trousers, sundresses, skirts and more, Ming Wang's spring collection is like a breath of fresh air! With a bright and bold color palette this collection will surely give you something to smile about.  
Ming Wang is sold directly on their website as well as major retailers such as Dillards,  Nordstrom and more!
LAPCOS
You can spread the LAPCOS love with 30% OFF specialty masks, now through Valentine's Day! Treat loved ones, galentines, and the beauty guru that already has everything with special prices on special masks!
Use code LOVE30 to give the gift of luxurious beauty and revitalized skin with newly reformulated 24K Gold Face Mask & Hydra Collagen Chest Mask, the ultimate in skin pampering, the formula features pure gold and promote a tight, springy look and feel.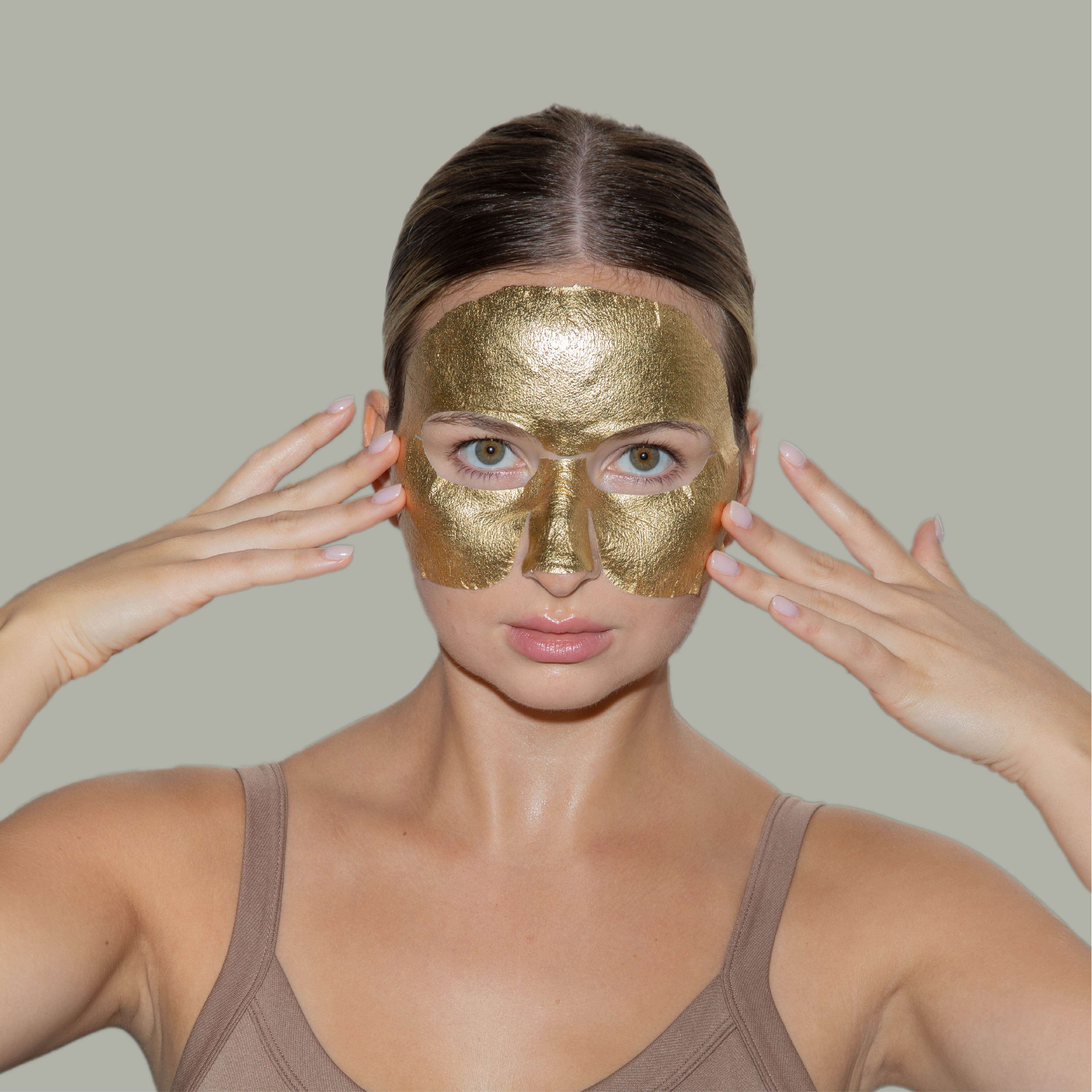 Finally, your lips need extra TLC all year round because they lack the natural glands to keep them moist. Let your lips sip on blueberry, strawberry and blackberry extract for an ultra-cushiony look and feel with the Very Berry Lip Patch – no giftwrapping required!
Bowlero
With more than 300 locations across the country, bowling at Bowlero is the perfect indoor activity for Valentine's Day date night fun!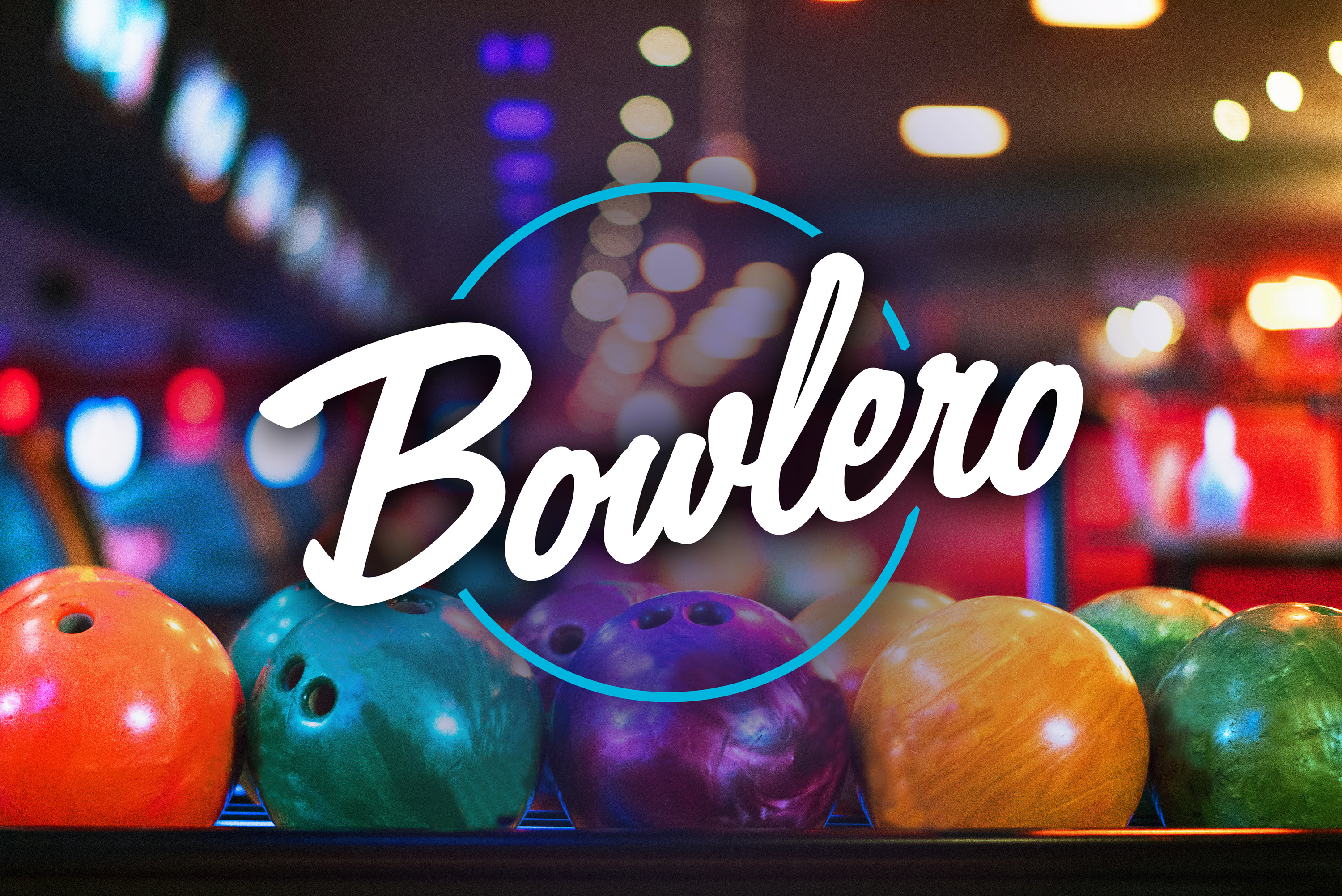 And since the Super Bowl is around the corner as well, Bowlero is offering a pre-built package in which customers can book a lane for two hours with their choice of three menu items, drink tickets, and shoe rentals included. Consider it two birds with one stone for Super Bowl enjoyment and a pre-Valentine's Day activity!
Westfield Topanga
You can always count on any Westfield location to harbor joy, fun, and an exciting time with their seasonal events and holiday celebrations. Here's a run down of what you can find at Westfield Topanga for Valentine's Day: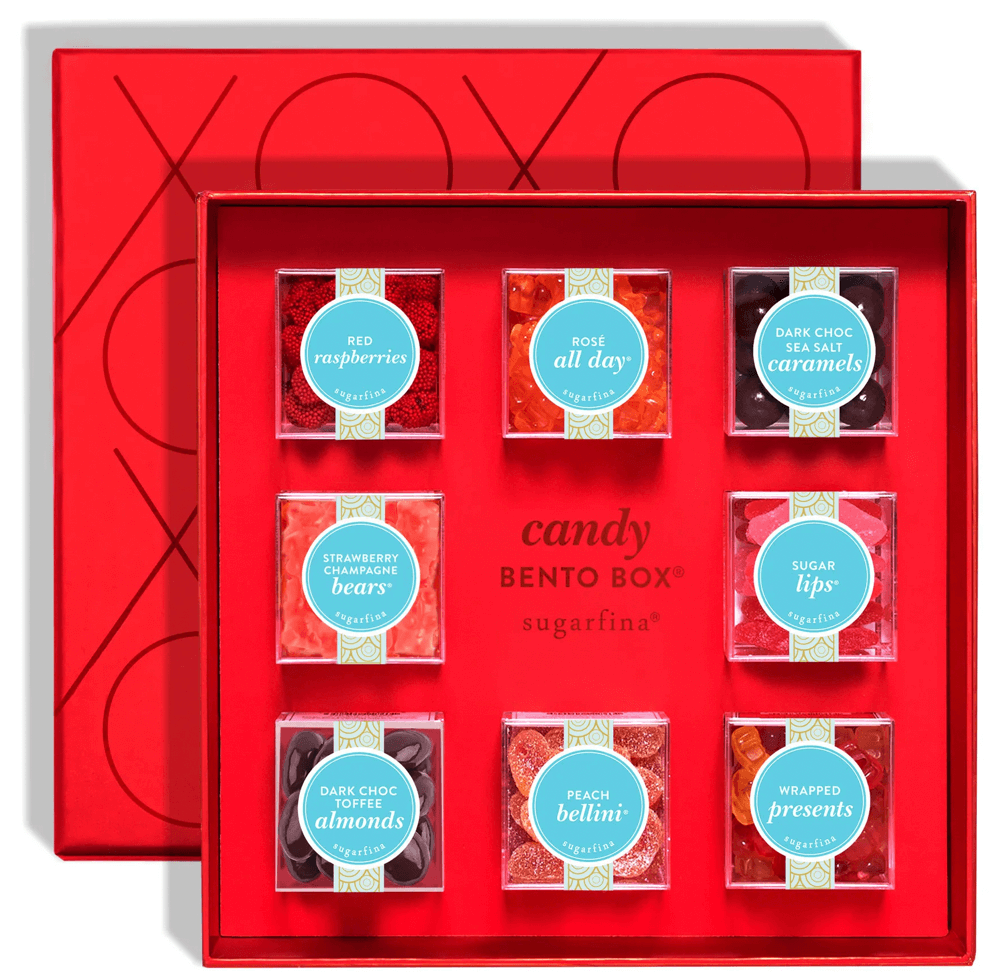 Enjoy a Valentine's Day Sweet Deal for Two with Heart Shaped Pizzas at CPK!: Dine-in or order takeout or delivery from February 9-14, 2023 and choose from the Classic or Adventure package to enjoy One Appetizer, Two Entrees + One Dessert! Make Valentine's Day extra special with the heart-shaped crispy thin crust pizzas!
Shop luxury Valentine's Gifts from See's Candies, Sugarfina, and Venus et Fleur!
Get Valentine's Day ready nails at Nail'd It Topanga.