If you're looking for things to do this weekend in LA, from Friday to Sunday you've got a pretty amazing option sitting on the table! The LA-based athleisure brand elevating everyday essentials through fashion-meets-function apparel, SET Active is partnering with iconic WeHo sandwich spot, Uncle Paulie's Deli for a 3 day celebration of their 4th birthday.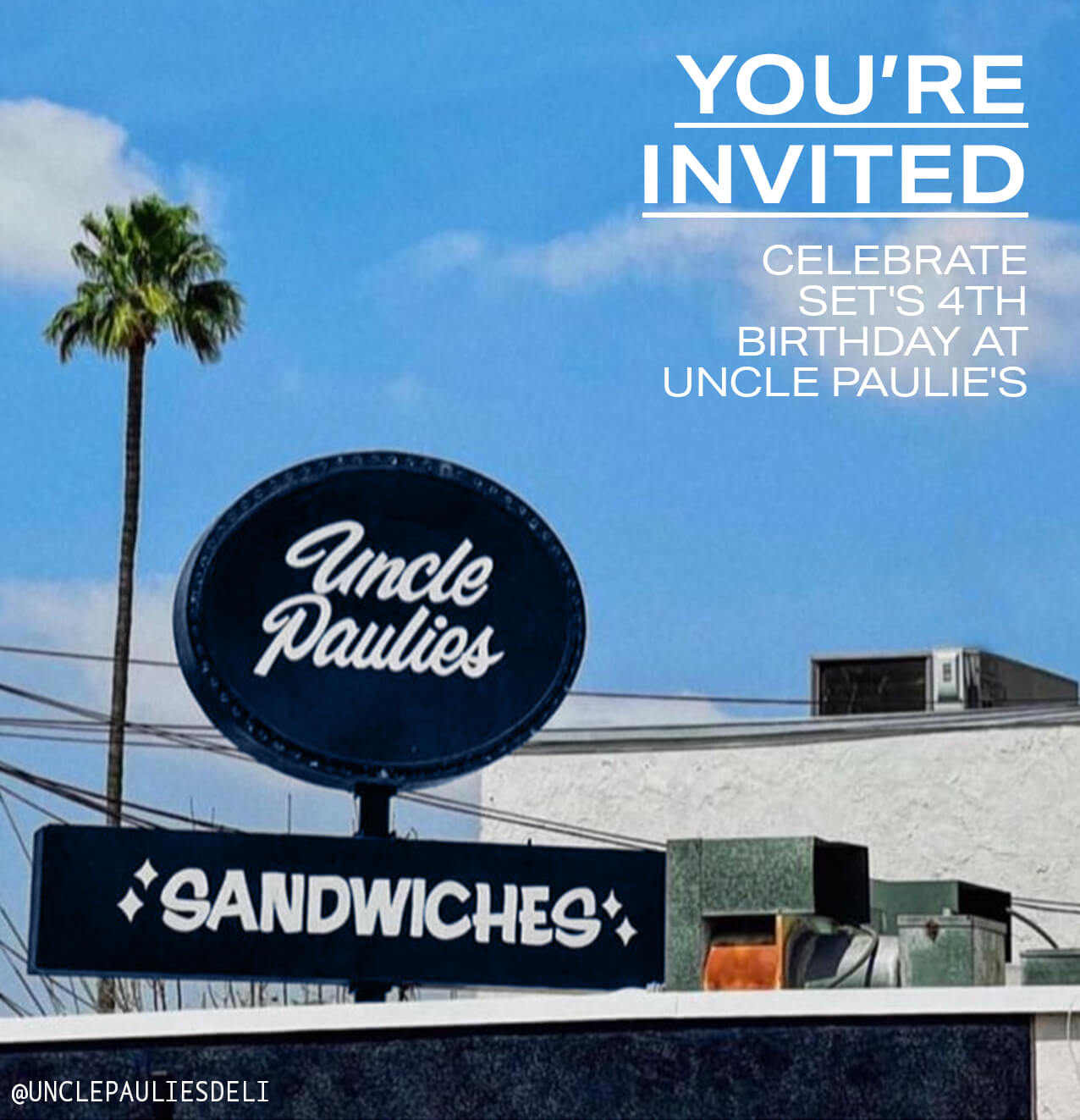 From Friday, May 20 (tomorrow!) through Sunday, May 22, Uncle Paulie's W 3rd location menu will include a limited edition sandwich, called The SETwich packed with Brie, arugula, Turkey & Fig Jam (SET Active Founder Lindsey Carter's favorite combo). While supplies last each day, customers who order The SETwich will also receive an exclusive brand goodie bag. Attendees throughout the weekend will also have the opportunity to preview the upcoming, limited run SET Active collection, sign up for early access to the drop, and meet members of the SET team.
Located right below the SET Active headquarters and similarly made for a life on the go, Uncle Paulie's has been the longtime go-to lunch spot for the brand's team. With raving reviews for great food, great prices, and great people, it's a can't-miss opportunity to learn about Uncle Paulie's while also paying SET Active a visit and getting hooked to their off-duty, athletic brand!