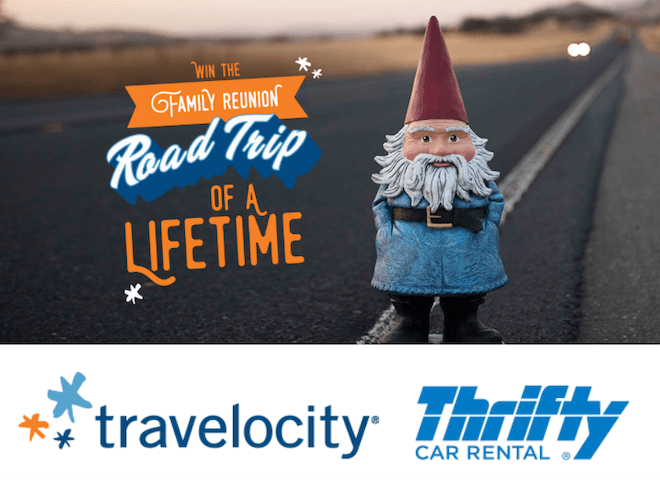 The travel bug has spread as the weather heats up, and Travelocity is reporting that family travel is at the top of the wishlist for those who have not roamed since the start of the Pandemic. This summer is forecasted to be the season of family reunions, and as such, Travelocity, the trusted resource for all things family travel and safety, is teaming up with Thrifty Car Rental to take two family reunions on the road with an all-expense paid road trip worth up to $25,000.
From Monday, May 17, 2021 through Monday, May 31, 2021, individuals will have the chance to score the best family reunion around the Lone Star State or American Southwest, and the entry rules are incredibly easy!
On TravelocityxThriftyRoadTrip.com, customers can submit a short essay on why they want to take their family on a road trip of a lifetime to enter the giveaway. Travelocity and Thrifty Car Rental will select two winners, who will receive an email notice in early June. Winners will be able to invite nine family members (10 individuals total) to hop aboard their road trip with a predetermined, curated itinerary, to either central Texas or across southwestern US national parks.