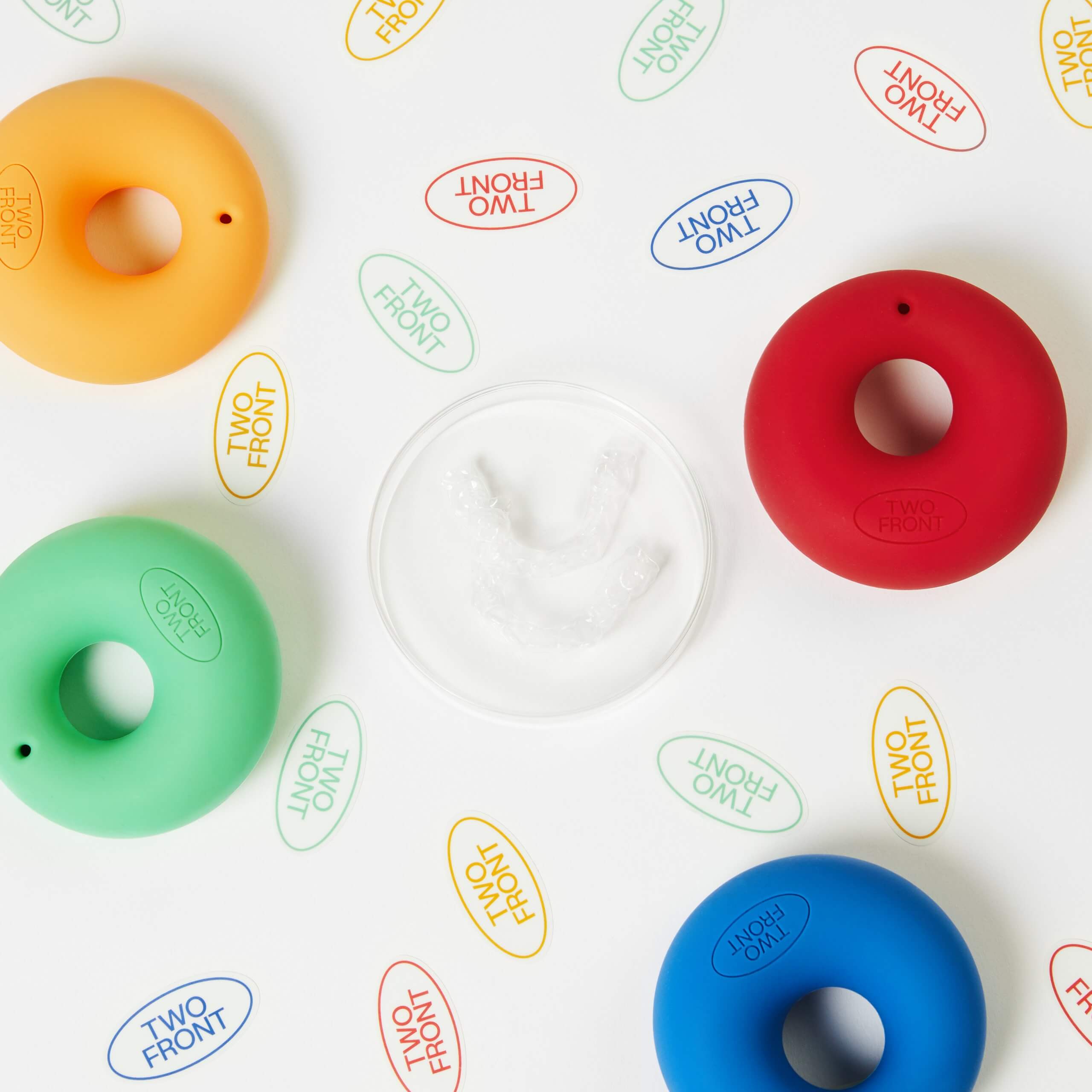 Safer, Easier, and Better for You
If you've ever had braces, it's likely that you remember the restrictions against eating certain foods, bracket troubles, and wires being a pain. You may even remember the task of clearing out food from between your braces after each meal. Well, gone are the days of lunchtime faux-pas — stressing about your schoolyard crush catching you with pizza stuck in your ortho gear. Say hello to Two Front — the revolutionary new service for custom, safe, in-home orthodontics, that doesn't sacrifice the care you'd expect from seeing an in-office professional. Led by orthodontists who specialize in Next Gen Tech, Two Front crafts tailored clear aligners for the whole family. 
 The good thing? Kids today don't have to know our struggles of yesteryear! Two Front is now operational in Los Angeles, and their services are perfect for kids in these recent trying times. As we all adjust to do pretty much everything from home, Two Front is a welcomed concept that brings the orthodontist to you! In what can be considered long overdue, Two Front sends the orthodontist to your home, where 3D-scans and X-rays are performed. (Who knew?!)
In addition to the convenience of in-home service, retainers, night guards, and aligners are delivered to your front door. It's a complete 21st Century experience.
How does Two Front different from other DTC brands? Keeping cutting-edge tech, specially trained doctors and patient education at the forefront, Two Front's system safely and efficiently moves your teeth while under constant advisement of real healthcare providers with 10+ years of schooling. While we know historically many ortho patients (and their parents) were led to believe that traditional metal braces are more effective, this is simply not the case. Clear aligners are not only capable of achieving results that traditional braces offer, aligners are actually safer, easier, better for you, and come at a fraction of the cost of traditional braces.