Contributing Editor: Anthony Stafford
Umami Burger never lets us down, and once again sets the bar even higher for what we can expect from them. The world-renowned premium burger chain just introduced some exciting holiday promos to satisfy all of our cravings this season, and they go beyond sweet, sour, salty, and bitter, in their typical fashion. A word coined by the Japanese, Umami is a powerful force behind many food cravings and Umami Burger is serving up some of the most crave-able creations in the industry. For a limited time, Umami Burger is launching "Industry Nights," gift card promotions, and more at their DTLA location. Read below for details on each special occasion, and how you can take part.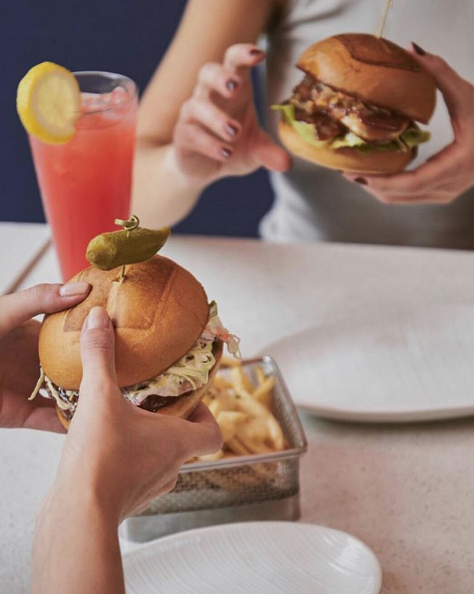 Industry Nights: An Insider Party
Beginning Friday, December 7, 2018, through Saturday, February 2, 2019, Umami Burger DTLA will offer a 1/2 off menu on Fridays and Saturdays from 10 p.m. to close (times may change). The Industry Night is solely for other local businesses in the food/beverage arena, and all you have to do is show a pay stub during the 1/2 off times. This special get together for industry insiders is not only a great way to bring the community together, but the industry itself.
Give and Receive, All at Once
For the rest of us who may not be industry insiders, Umami Burger still finds a way to make us feel special — but for a far more limited time! From now to December 31, 2018, Umami Burger will practice its "give and receive" gift card promotion. At participating Umami Burger locations, when you purchase $100 worth of gift cards, you'll receive a free $25 gift card!  Now that's gifting, AMPLIFIED! This gift card promotion runs from November 23 (Black Friday) through December 31, 2018, so you've still got a bit more time!