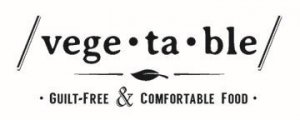 The rise of vegetarian and vegan lifestyles have garnered an influx of restaurants that cater to the health-conscious and plant-based eaters all across Southern California. It's no longer just a trend, but rather a way of life that's altering the diet regimens of thousands of people across the world. The thing about plant-based diets though, is that they're immediately perceived as being very limited in options; however, the steady increase of vegan & vegetarian chefs are specializing in new ways to cook food that's not only good for you, but also extremely delicious.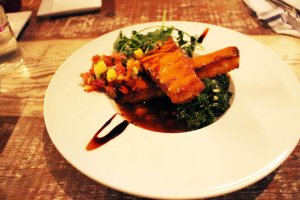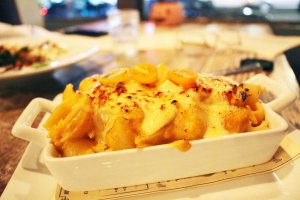 Chef Jerry Yu had a concept in mind when creating his restaurant Vegetable. He thought that if the ingredients in his recipes were all home-grown and always fresh, than he'd be able to guarantee great, flavorful cuisine. Sure enough, he put that concept to fruition and created the beautifully designed and operated, Vegetable in Studio City, CA. This gem really makes an exquisite dining experience by its concept, "built from the ground-up as a showcase of the restaurant's namesake: Vegetable." More importantly, Vegetable is completely organic and there are NO meat-substitutes on the menu; no easy "go-to" soy-protein or reworked versions of meat-centric dishes.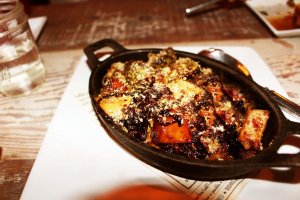 I experienced a wonderful dining session at Vegetable and was thoroughly impressed with the way Chef Yu constructs his deliciously crafted meals. From the Charred Brussels Sprout to the Sweet Potato Pie with Peanut Butter Ice Cream, everything was delightful and well prepared. My favorite dish was the Butternut Squash Toast, which is made with roasted garlic & butternut squash butter, heirloom tomatoes, and a balsamic reduction all on top of grilled rustic ciabatta. The entire menu offering really makes for a meal that is consciously satisfying.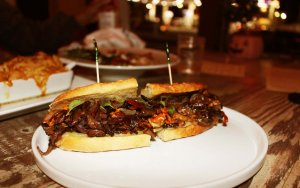 Everything was truly a chef's masterpiece. To learn more about Vegetable, visit www.vegetablela.com and follow them on Instagram at @vegetable.la