What Should You Do If You Have Lingering COVID-19 Symptoms?
Many in Los Angeles who were infected by Covid-19 now find themselves experiencing symptoms long after they are no longer infected. Read on for more information about what the symptoms of 'long-haul' or 'long Covid' may look like and what you should do if you have them.
What is long-haul Covid-19?
Recent studies indicate that of those who recover from Covid-19, 50-80% will experience lingering effects three months after infection. Symptoms can linger regardless of whether you were hospitalized or not. Researchers have also learned that long-Covid symptoms can first appear in waves:
Initial symptoms- fatigue; headache; chills; fever
5 days- nausea; vomiting; diarrhea
10 days- dizziness; confusion; difficulty concentrating; body pain
15 days- heart palpitations; high/low blood pressure; lightheadedness
21 days- skin conditions; eye infections; twitchy muscles; mouth sores
It's important to note that not everyone who has long Covid will experience all of the symptoms indicated in the timeline and that they may even skip one or more of these "waves." There is still much to learn about the novel coronavirus, but it is believed that these lingering symptoms stem from inflammation caused by the virus. Most common lingering symptoms not mentioned include:
Brain fog and impaired memory
Joint and chest pain
Breathing issues
Loss of taste and/or smell
Sleep issues
Those who experienced severe symptoms, adults over 50, and people with underlying health conditions are most likely to experience long-haul Covid-19.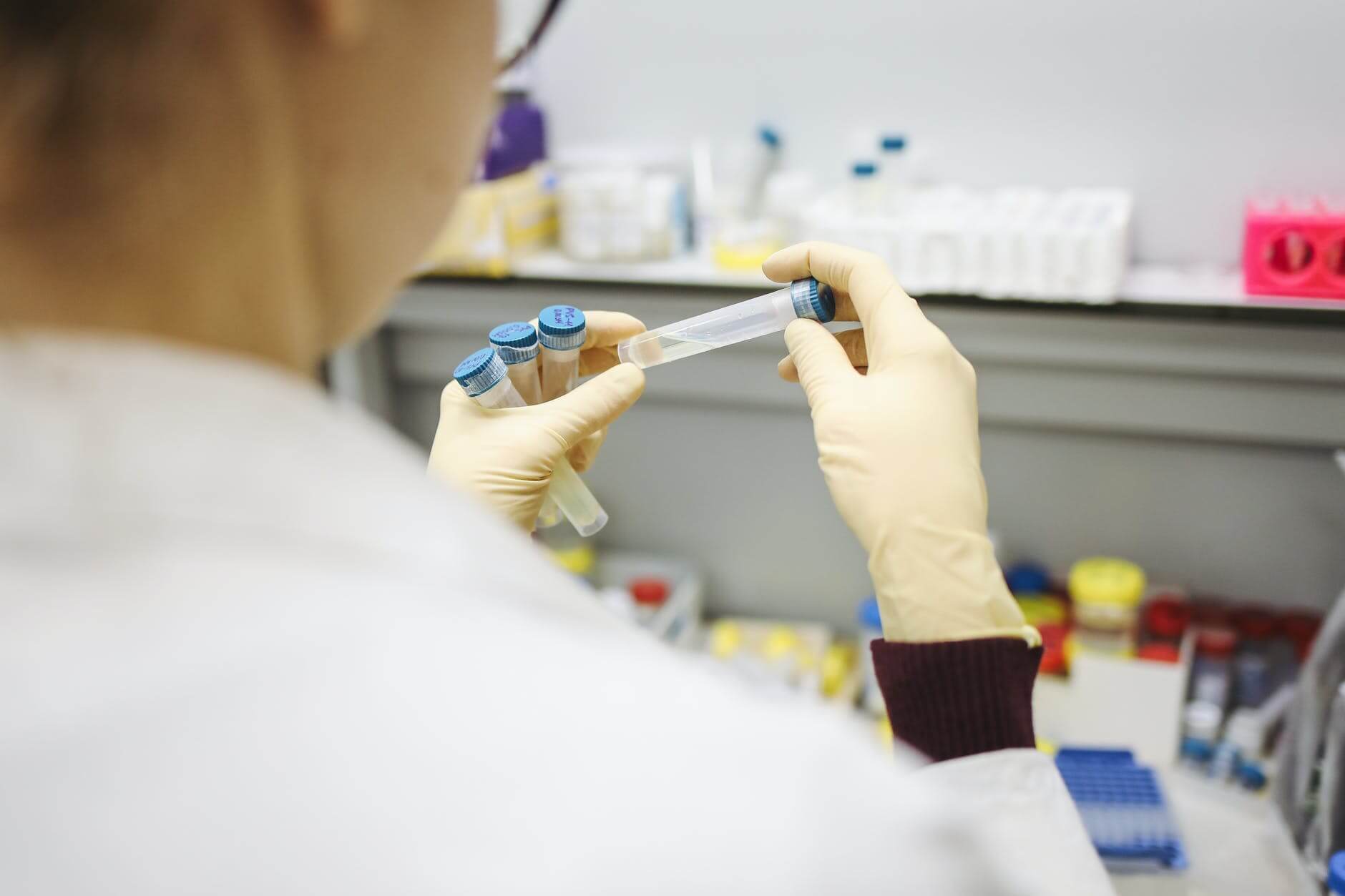 Image cr.: pexels.com
Avoiding the risk of long-term symptoms
The best way to avoid long-term Covid-19 side effects is to avoid infection. This means following social distancing and mask-wearing guidelines.
In the event you need to get tested, the LAPH website has guidance regarding testing – including what types of tests you need, and ways to access testing and treatment for free.
Families may also consider using DIY Covid-19 testing kits to test themselves at home. The tests most widely available are PCR tests, which require lab processing. This means after self-administering the test at home, samples are mailed to the laboratory which produced the kit. Depending on lab and mail delivery times, your results can take 3-14 days.
The first rapid antigen DIY testing kit was recently authorized by the FDA for use by the general public. This test requires no lab processing and produces results in 15 minutes. These tests are still in production, but are expected to debut on shelves in the coming weeks. Once production is in full swing, these tests are expected to cost roughly $30 each, but will likely be priced much higher when they first hit shelves.
Those in need of testing options that balance both convenience and safety may wish to consider getting tested at home. Onsite medical service providers will send a nurse with a Covid test for a home visit to administer Covid-19 tests to everyone in the household. As healthcare providers, they already have access to rapid test options.
Angelinos with specific testing needs who may particularly benefit from at-home Covid-19 testing include:
Young children, as well as neurodivergent children and those with disabilities unable to wear a mask for long periods of time
People with severe cases of Covid-19 who need regular testing as part of treatment and want to minimize risk of transmission to others
People at high risk of severe symptoms who have not yet been vaccinated, and those who interact with them regularly
People with physical conditions who would benefit from medical professionals administering the test
What should I do if I have long Covid?
If you are still experiencing Covid-19 symptoms 6 weeks after recovery, you should contact your primary care physician, even if you had mild symptoms while sick. Doctors can work with you to find treatments and strategies that reduce discomfort and help you cope.
Earlier this year, Cedars-Sinai opened a Covid-19 recovery program exclusively for patients with lingering symptoms. Anyone interested in participating must be referred by a physician. Low-income LA County residents should reach out to My Health LA through the LA County Department of Public Health (LAPH) if they are in need of Covid-19 treatment.