We recently featured reasons to visit Sonoma County — which could arguably be one reason: wine. The reasons start and end with wine, with all other reasons in-between. However, there's even more wine to be enjoyed as summer begins its sunset phase.
If the past year taught us anything, it's that when we have the chance, we should take advantage of the amazing moments life has to offer by going out, exploring the town and seeing friends. This summer, Winc is making that a little bit easier by helping the city of Los Angeles "Bring the Party" through their partnership with the city's hottest new car service – Ride Alto.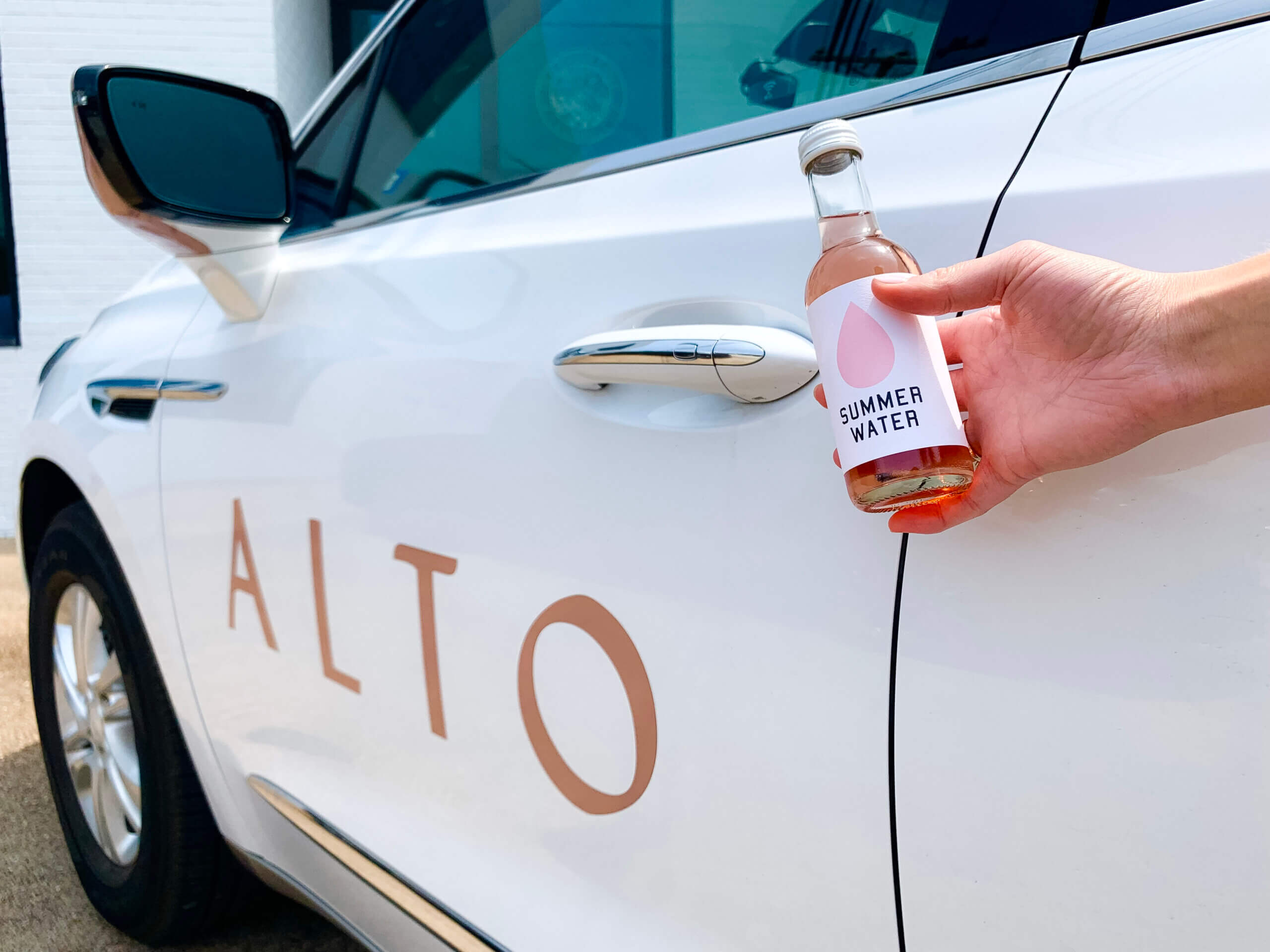 Starting Friday, August 13th at 5 pm (PST) through the end of day on Sunday, August 15th, Angelenos can book their car service through the Ride Alto app using code WINC for 50% off all Los Angeles rides for the weekend! What's even better? Each ride will be stocked with Winc's cult favorite Summer Water Rosé droplets, courtesy of Ride Alto, so you can pregame the party right up to the moment you arrive! Whether you're headed to a friends BBQ, beach picnic or rooftop party, Winc and Ride Alto have you covered to make sure you arrive in style!
Learn more about Winc and learn more about the summer campaign here!
Date of promotion: Friday, August 13th at 5pm PST through Sunday, August 15th, 2021
Offer: 50% off your ride using promo code WINC in Los Angeles only.
Summer Water Droplets: Summer Water Droplets (187ml) will be in the cars for riders sipping pleasure! 
*Riders are required to wear a mask during the ride unless you are taking a sip of your Winc wine. *If you forget to put in the promo code at the start of your ride, you can still apply it during your ride – as long as you add the code to the ride before it ends.