The Art Of Winter Outerwear In A Warmer Climate
SoCal has its own style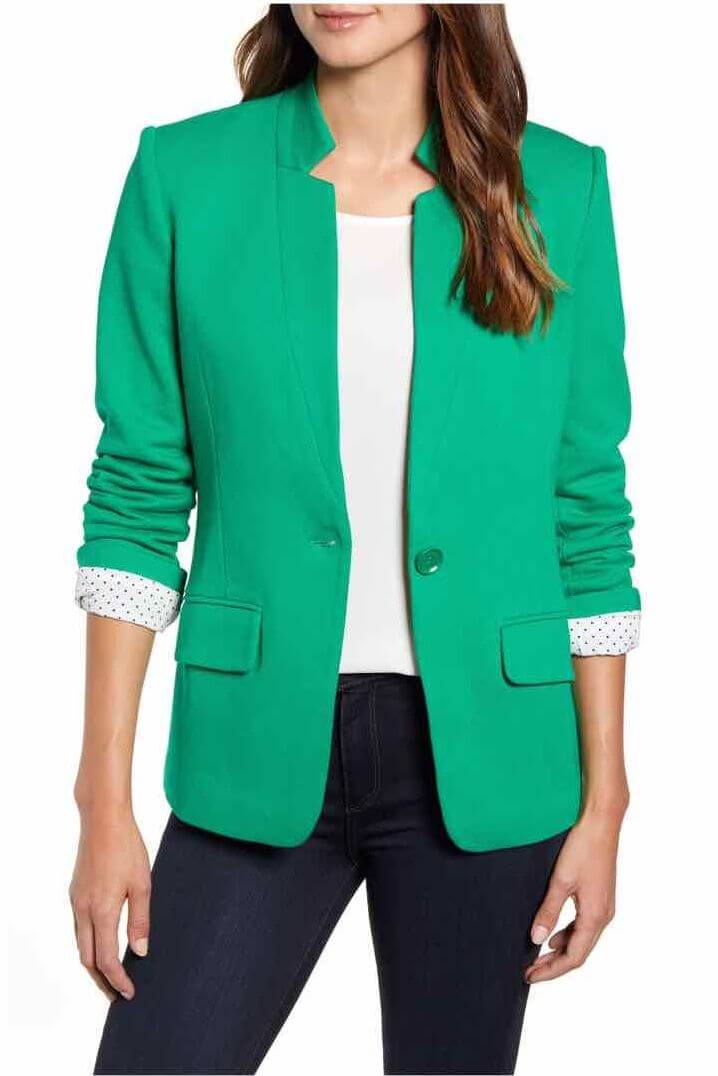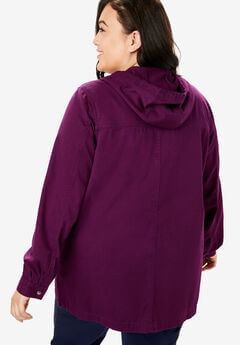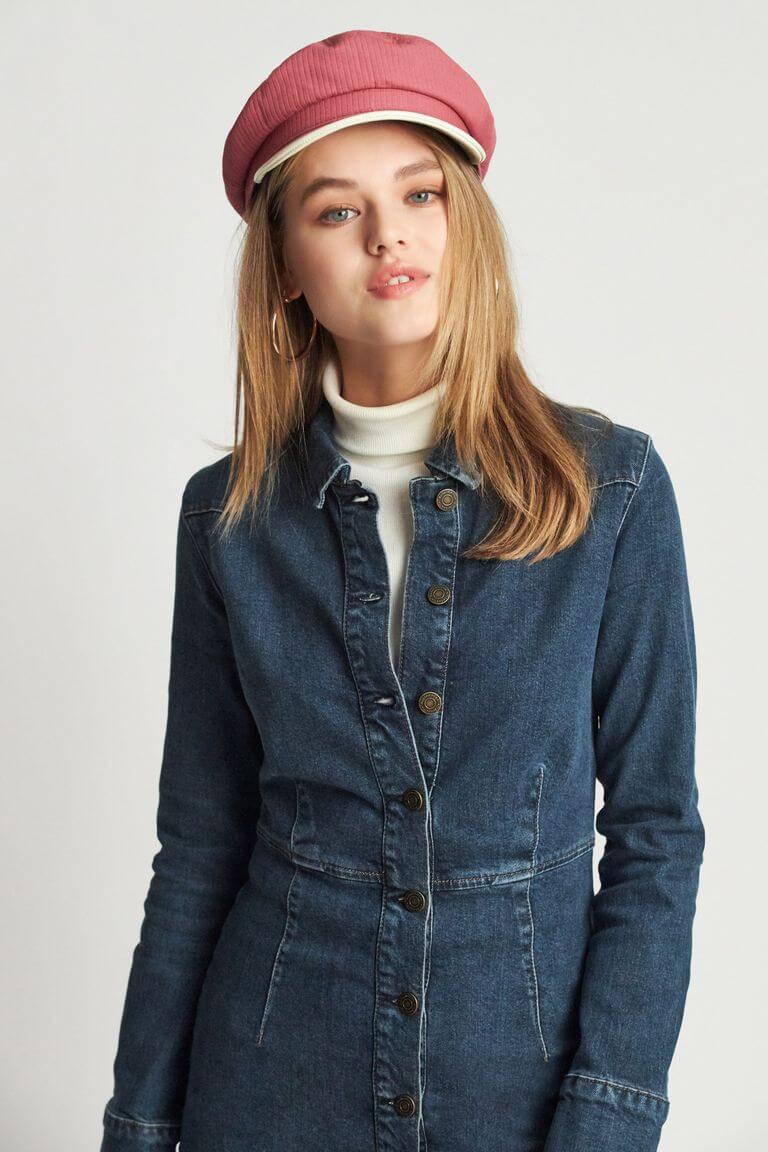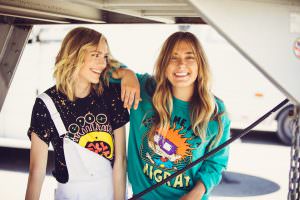 These days, people in Southern California are more accustomed than ever to warm winters. Anything much below the low 50s or high 40s is an aberration, and while some LA folks may shiver in 65-degree weather, this still makes for a more comfortable winter than most experience. The interesting thing is squaring this unusually mild season with one of the more fashion-forward and culturally up-to-date regions in the United States. While fashionistas around the world rush to update winter wardrobes with the latest faux-fur coats and sustainably-sourced infinity scarves, you might be sitting outside at a restaurant in a long-sleeved tee! This doesn't mean winter outerwear isn't an option in warmer climates though. There's just a little bit of an art to it. To examine the idea further, for any readers in SoCal, other stylish spots like Austin or Miami, or anywhere else where the winters are warm, we dug into some specific suggestions for seasonal garments.
Find A Statement Sleeveless Coat
It's sometimes remarkable in fashion in general how far you can get by thinking just a little bit outside the box. This is certainly true when you're looking for ways to embrace fall and winter fashions living in a region that doesn't really 
get
 a winter by traditional standards. We actually went back a number of years and found an article on this very topic – winter fashion in warmer climates – that presented some lovely ideas that can still inspire you today. Most notably, 
a sleeveless camel coat highlighted by Song Of Style
 stuck out. It's undeniably, timelessly chic, can be worn with any number of ensembles (the example included a leopard-print skirt underneath), and perfectly suits a warmer winter climate.
Lightweight Jackets Are Your Friends
A lightweight jacket can be the perfect everyday garment for a mild winter, though it's sometimes surprisingly hard to find the right one. Often you end up caught between ordinary hoodies and sweatshirts, and heavier coats or down jackets that are warmer than you need. For the current season, 
the zip-front lightweight twill hooded jacket from Woman Within
 serves as the perfect picture of an in-between option. It's described as something to have on hand for "transitional weather" when it's neither too hot nor too cold, and the brand's inclusive sizing range can also be a bonus. Something with a little room can be cool and casual for a SoCal winter, and at the same time this jacket will still fit you if you add a few pounds over the season (as so many of us tend to do!).
Embrace A Playful Sweatshirt Or Two
Since you likely aren't going to be bulking up with full-fledged winter outerwear, there's nothing wrong with taking an altogether more casual approach also. This likely won't be an everyday option like a lightweight jacket might be, but if you find a graphic sweatshirt that speaks to something you love – perhaps a retro sports team look, or 
one of the Nickelodeon sweatshirts from Love Tribe
 – it can be just the thing for an average winter day among friends. These basic sweatshirts don't heat you up too much, and almost always look great with the sleeves pushed up, but will still give you that little bit of added warmth you need.
Opt For A Fall Blazer
One of the trickiest things about all of this is finding an everyday look if you're a little bit more fashion-forward. The sleeveless coat option is a very nice look, but not necessarily something for every day of the week; a lightweight jacket can be perfectly stylish, but may not fit in, say, a work environment. And needless to say, a 
Rugrats
 sweatshirt has its place! There's a clear solution here though, and it's to find a stylish fall blazer or two that can take you right through a mild winter season. A standard black or charcoal option can be dressed up or down and make for an excellent everyday jacket substitute. Though we also can't help but love 
the emerald-colored notch collar cotton blend blazer from Gibson
 that's popping up in some 2019 collections and write-ups.
Find A Cap Or Beret You Love
It's somewhat difficult to take winter fashion beyond light jackets and coats when you live in a warmer area; it's not as if you're going to need some cute mittens or a head scarf for the next 55-degree day! That said, a seasonally appropriate alternative to a winter cap or beanie can be a nice touch that works just fine in warmer temperatures. Such an accessory can take all sorts of forms. You might actually find a loosely knit beanie that's more of a fashion statement than a means of keeping your head warm. If you want to be a little bolder, you might find a suede fedora to pair with certain looks. For some winter staples though, 
the textured knit "baker boy" cap from Brixton
 and Hat Attack's leopard-print beret were a few options that caught our eye. You can go well beyond these suggestions to more fully dive into winter fashion in a warmer region. A light scarf, some classic boots, whatever colors are trending in a given year…. These are all wonderful ways to embrace the season regardless of temperature. But the ideas and suggestions above can help you to really enjoy the seasonal wardrobe update you might be yearning for.