Contributions by Dennis Richardson
We're in the thick of it, and all you can do is embrace the holiday stress, along with the holiday cheer. If you're caught up in figuring out what to do and what to get who, our 2022 Holiday Guide should help lift some of the stress from your shoulders. From products, to restaurants, and holiday events, we're covering some of the top must-get, must-see, and must-do's through New Year's Eve. Buckle up for a break-neck rundown!
Westfield Century City
Westfield Century City's iconic Holiday Market! From November 25 to December 24, shoppers can enjoy moments of snowfall in sunny Los Angeles and live performances while shopping at unique popups in the magical wonderland.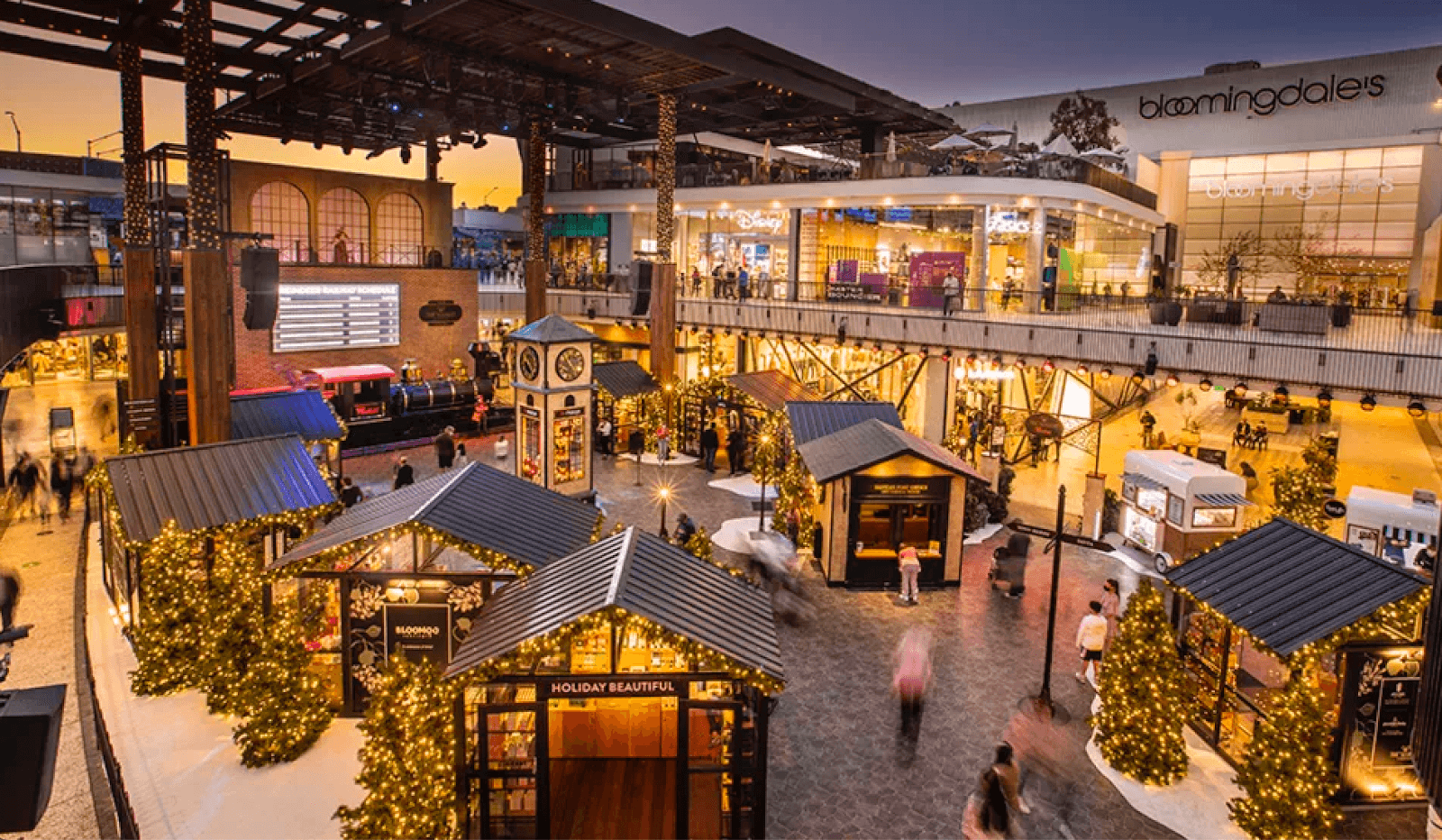 The Holiday Market will include popup shops from:
Santa's Bungalow and Mrs. Claus' Bakery: Guests are invited to embark on a journey to the North Pole where they can visit with Santa in his Bungalow and Mrs. Claus in her Bakery. After checking-in with Santa's helper, guests will enter Santa's backyard, and help him plan out his big trip using the Navigation Station. Guests will also visit Mrs. Claus in her bakery and peer into the windows to see what goodies she is cooking up for everyone on the nice list. sweet treat from Mrs. Claus' bakery and a postcard to mail to Santa will be ready for you upon departure, if you made the nice list.
The Holiday Market is the perfect place to get holiday gifts for everyone on your list while experiencing a winter wonderland. You can even make a whole day out of it by grabbing a meal at one of Westfield Century City's delicious restaurants afterwards.
Squad Harmonix Performance: Guests are invited to an acapella performance by singing group, Squad Harmonix on December 4th and December 11th at 12pm PST in the Holiday Market.
Hanukkah Celebration: From November 18th to December 26th , celebrate Hanukkah at Century City with a seasonal and changing mural on Level 1 near Nordstrom Court.
Westfield Culver City
It's important to remember the impact that shopping local – including smaller and family-owned businesses – can have on both a small and large scale. As shoppers buy gifts this holiday season,
Westfield Culver City
invites the community to shop their locally owned businesses. In a recent
consumer survey conducted by Westfield, more than half of survey respondents expressed the desire to shop local
merchants throughout the holiday season as a way to directly invest in their communities.
Westfield Culver City guests are encouraged to visit a number of locally-owned retailers including:
Malik Books, an independent bookstore that specializes in books, calendars, cards and gifts full of cultural diversity. Malik Books has a large selection of diverse children's books because children are 100% of our future.

Uplift Marketplace, a beautiful and fun place to shop over 80 Black owned brands including men's, women's and children's clothing, a huge variety of personal care items, home goods and so much more.

Pro Image Sports, a sports fan's dream come true with a wide offering of licensed sports apparel and novelty items from all your favorite sports teams including the NFL, NBA, NHL, MLB and NCAA.
After all, it feels good to support your community!
Westfield Topanga & The Village
Up until December 24th, Westfield Topanga is officially opening their trolley, which allows shoppers to go back and forth between Westfield Topanga & The Village. From pictures with Santa at Westfield to a fun snowfall surprise at The Village, there is something for everyone!
This weekend, join Neiman Marcus at Westfield Topanga for their annual holiday feast & festivities with Santa, all the way from the North Pole! On Saturday, December 17th, from 8:00 AM – 10:00 AM families can join Santa and his helpers visiting Neiman Marcus Cafe for a very special holiday breakfast experience. *Tickets are $65 for Adults, $55 for Children 3-12, and $55 for General Admission. (Tickets include Breakfast, Tax and Service Charge.)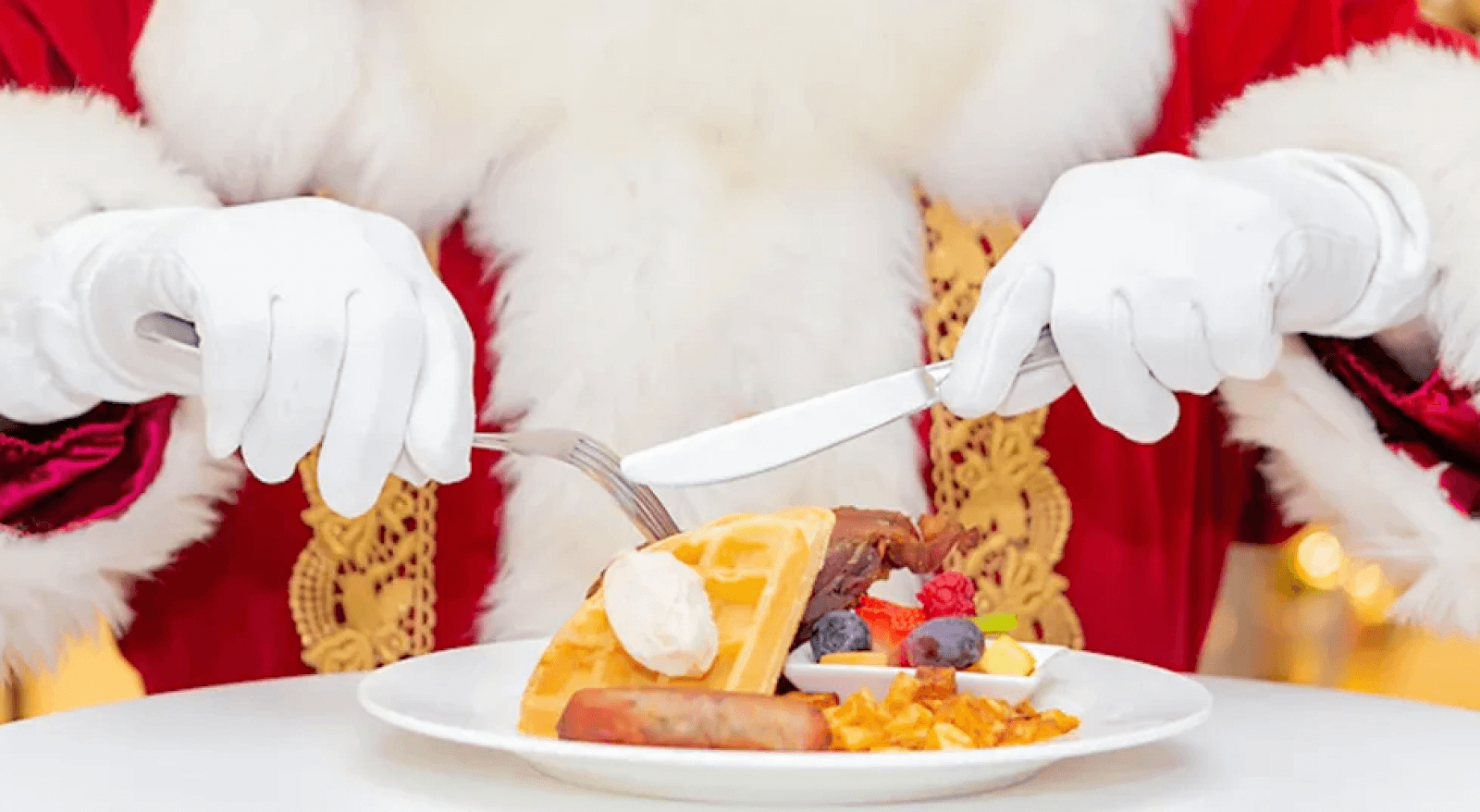 Santa's breakfast of champions is expected, complete with:
Coffee, Hot Chocolate, OJ & Apple Juice

Mimosa for adults 21 and over

Assorted Breakfast Pastries

Brioche French Toast with Whipped Cream, Fresh Berries & Vermont Maple Syrup

Scrambled Eggs with Herbed Creme Fraiche (kids served plain)

Apple Wood Smoked Bacon & Breakfast Sausage Crispy Red Bliss Potatoes with Red Peppers & Onions

Winter Fruit Compote

and Additional specialty beverages available for purchase
Location: Westfield Topanga: 6550 Topanga Canyon Blvd
*Tickets must be pre-purchased online, here.
In addition, Modern Bread + Bagel at Westfield Topanga & The Village has the most delicious gluten-free and dairy-free sweets and treats to make your party planning stress free! These are so good, that even the non-gluten-free and dairy-free guests will want to get their hands on them.

Their Holiday menu includes festive goodies such as Peppermint Brownies, Thin Mint Cookies, Nutella-Filled Donuts, and more! They are also offering Nationwide Shipping, which customers can purchase from HERE.
Finally, on Friday, December 16, Dan Modern will officially open the doors to its newest location at The Village at Westfield Topanga. The opening marks the modern Chinese eatery's continued Los Angeles expansion.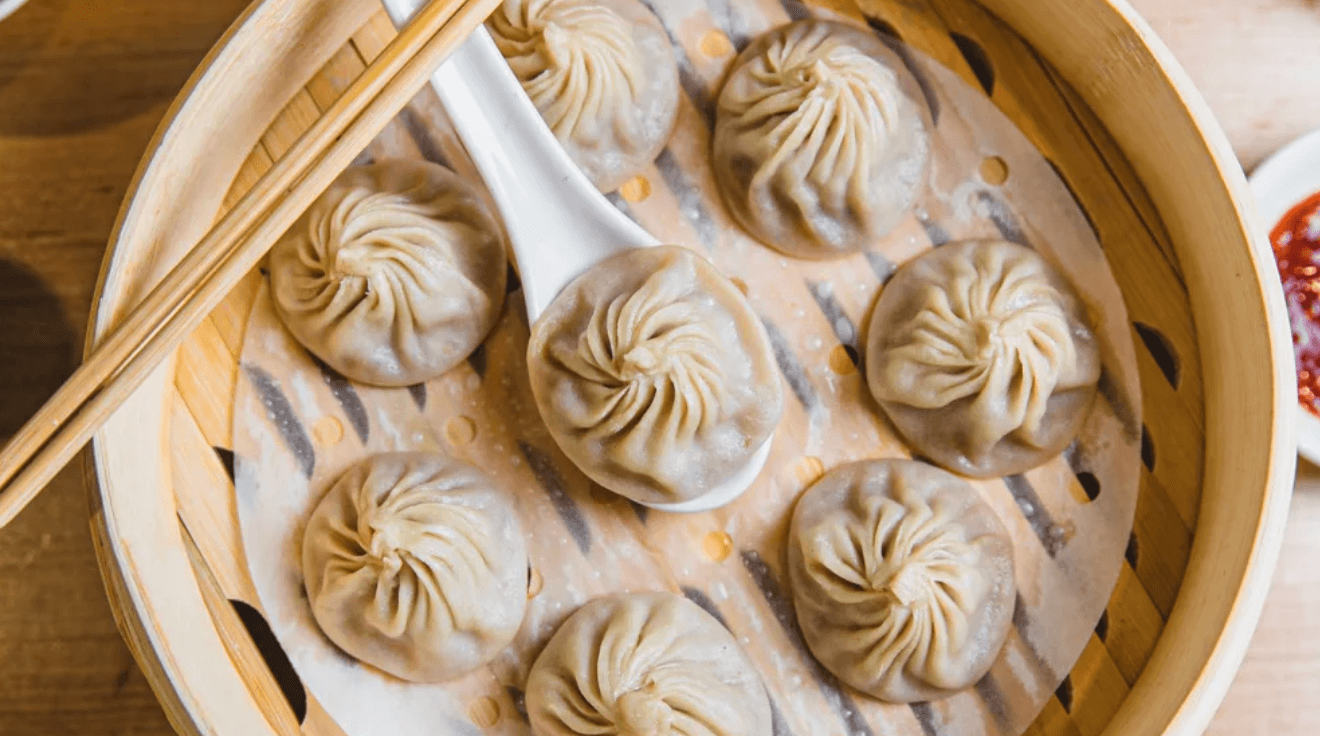 Specializing in handmade dumplings and noodles, the restaurant also features wok-fried rice, vegetables, noodle soups, and other appetizing delicacies. Each dish on the menu is made from scratch and prepared using centuries-old techniques with fewer ingredients to let the food speak for itself. Committed to sourcing the best quality ingredients and providing exceptional customer service, allowing guests the opportunity to pair a focused menu with an array of tea, beer, wine, and craft cocktails. Their prized "xiao long bao" is a warm, comforting soup dumpling filled with various protein options, perfect for warming up during these cold winter nights.
American Cancer Society's New Discovery Shop
The recently opened American Cancer Society's New Discovery Shop is the perfect place for sustainable gifts for your friends and family, not to mention, all profits go towards cancer research and the fight to end the disease. Owned and operated by American Cancer Society, proceeds from the shop help fund lifesaving patient programs and services, and ground-breaking cancer research.
Discovery Shop stores support the fight against cancer through the sale of high-quality, gently used, and new merchandise, donated by the community then curated and sold in our upscale stores. Featuring items such as designer and casual wear, accessories, and jewelry; collectibles and vintage; artwork; antiques; furniture; home décor and other household items; Discovery Shop raises millions in support of the ACS lifesaving mission while playing a leading role in the sustainable goods effort.
The Discovery Shop Enterprise is the upscale resale retail business owned and operated by the American Cancer Society, Inc. More than $372 million has been raised to date by West Coast Discovery Shop locations over the past 57 years since the first shop opened its doors in 1965 in San Fernando, California. From types of donations, local volunteer support, to residents shopping, donating, and seeking cancer information for themselves or a loved one, each Discovery Shop location offers an experience unique to every community. Discovery Shop locations utilize and benefit from volunteers to ensure that the most dollars support the Society's mission to save lives, celebrate lives, and to create a world without cancer.
For more information visit cancer.org/discovery About the American Cancer Society The American Cancer Society is a leading cancer-fighting organization with a vision to end cancer as we know it, for everyone. For more than 100 years, we have been improving the lives of people with cancer and their families as the only organization combating cancer through advocacy, research, and patient support. We are committed to ensuring everyone has an opportunity to prevent, detect, treat, and survive cancer. To learn more, visit cancer.org or call our 24/7 helpline at 1-800-227-2345. Connect with us on Facebook, Twitter, and Instagram.
Location: 3516 W Magnolia Blvd, Burbank, CA 91505
Turo
In honor of the smash-hit series Wednesday, Netflix and Turo are offering Los Angeles-based fans the chance to drive the Addams family's famous hearse to their holiday parties. Guests can open the door to Wednesday's world by booking the 1950 Cadillac hearse on Turo until December 19th for $13/day, a nod to Wednesday's birthday on Friday the 13th.
Since premiering on Nov. 23, Wednesday has become Netflix's most-watched debut for an English-language series, dethroning the last season of Stranger Things and Jenna Ortega's depiction of the moody teen has permeated the worlds of fashion, music, and TikTok. Vanessa Hudgens has even been snapped with the ride!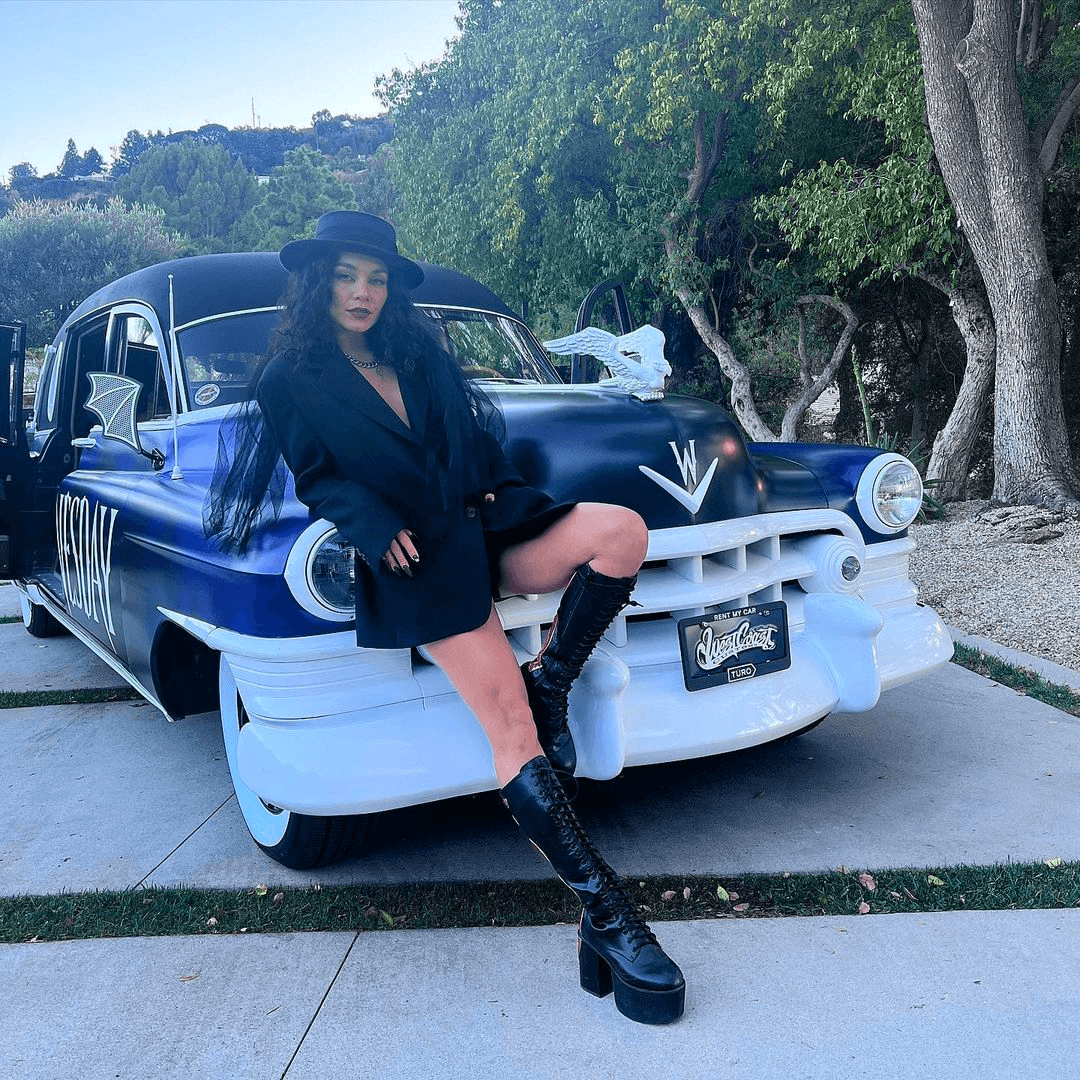 The 1950 Addams family Cadillac hearse is a custom, one-of-a-kind design from the famed body shop West Coast Customs. Guests interested in booking the car can book through this listing link.
Genghis Cohen
It may be cooler out, but there's never a wrong time for ice cream!
Genghis Cohen
, the iconic nearly 40-year-old Chinese-American restaurant on Fairfax, is bringing back their beloved, and fan-favorite Hanukkah ice cream collaboration for the third year running. This year Genghis Cohen owners Marc Rose and Med Abrous of 
Call Mom
 teamed up with 
Konbi
 on the special limited-edition Hanukkah treat: Thuggish Ruggish Cohen.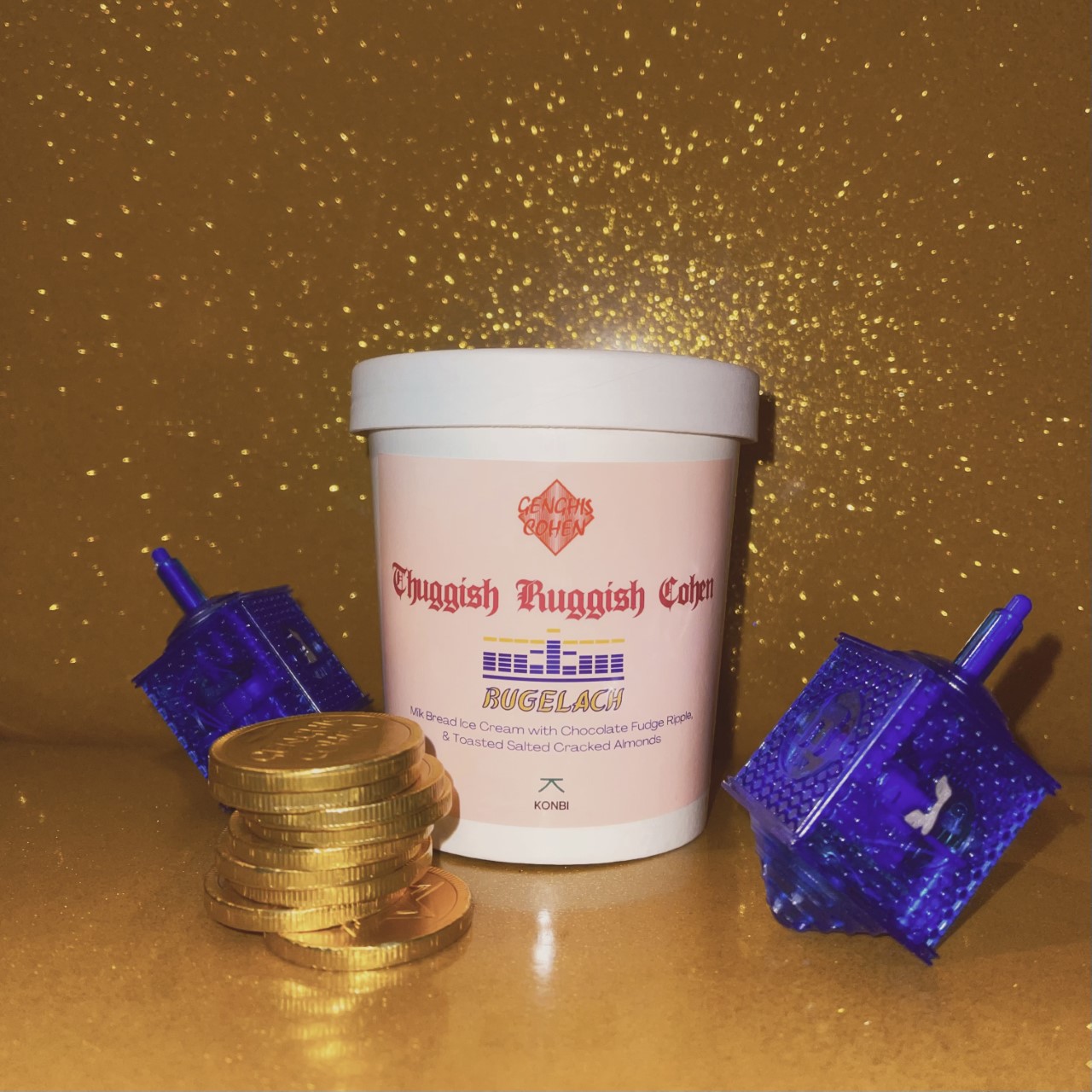 This rugelach-inspired ice cream features milk bread ice cream with chocolate fudge ripple and toasted, salted cracked almonds ($17/pint); and is available
now
 for pick-up orders via 
ChowNow
 —
only while supplies last!
Get it while you can!
Lemonade
The beloved California-based modern cafeteria serving colorful, seasonal and healthy fare is getting into the holiday mix with their own festive deal! Known for offering their beautifully prepared salads, signature grain bowls, hearty braised proteins, flavor-packed sandwiches and of course, trademark handcrafted lemonades, Lemonade's holiday offering land the sweet deal of a $5 free code with the purchase of a $25 e-gift card.
With approximately 20 locations spread throughout SoCal — including WeHo, Downtown, Santa Monica, Burbank, Studio City Manhattan Beach and more — why not treat a few people to an unforgettable lunch and dinner, while also treating yourself!?
This offer is available until December 31st, and can be purchased here: https://onelink.quickgifts.com/merchant/lemonade-restaurant
Nothing Bundt Cakes
Nothing Bundt Cakes offers customizable Bundtlets and Bundtlet Towers that make delicious holiday gifts. Guests can choose from a single Bundtlet Tower, which retails from $7.25-$7.50, and can build up to a double ($12.50-$13.00) or triple Bundtlet Tower ($17.75-$18.50).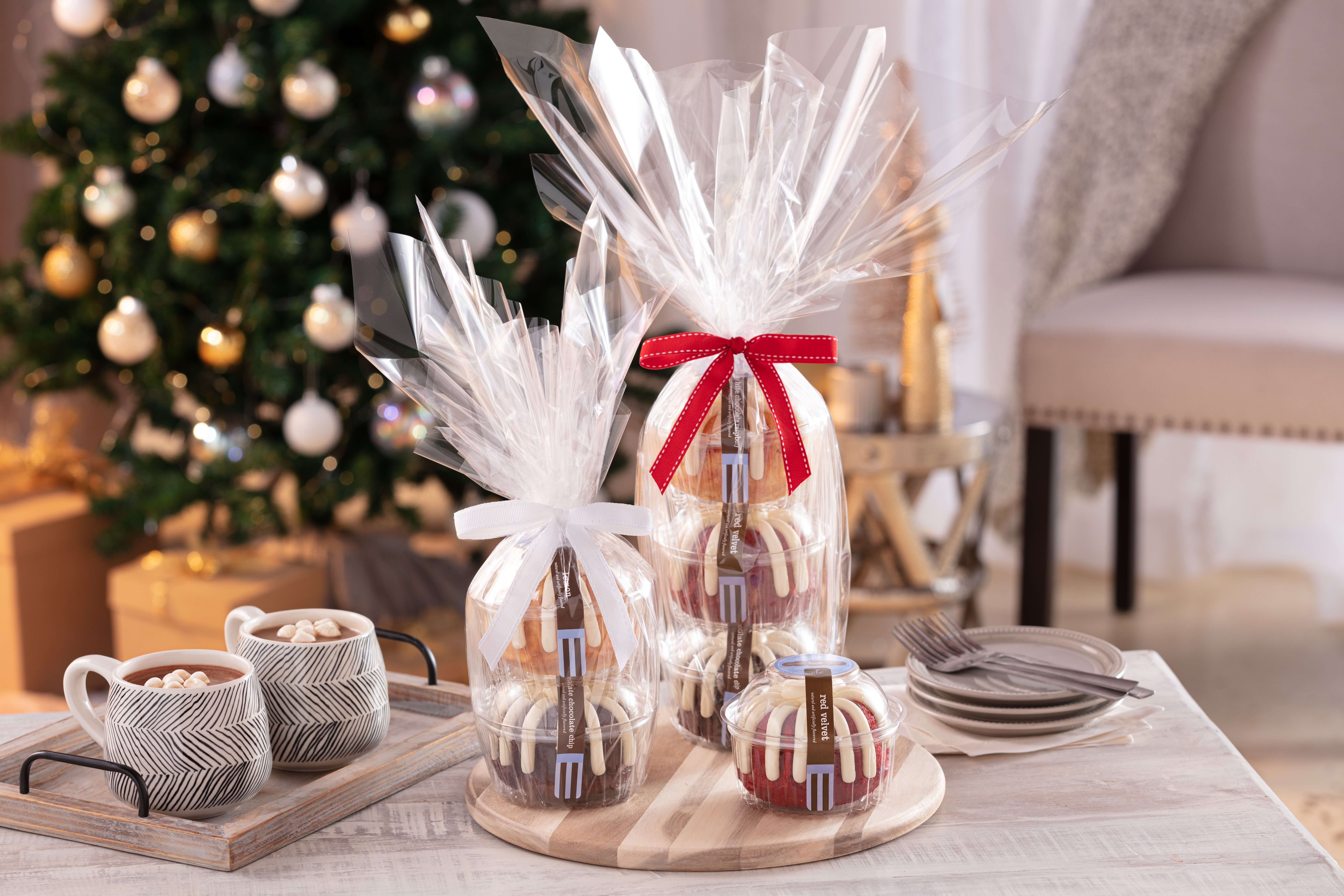 The Towers are beautifully gift-wrapped in cellophane and can be topped with a flower for an extra festive touch. Plus, mix and match from a variety of flavors like Nothing Bundt Cakes' limited-time Peppermint Chocolate Chip, a decadent chocolate cake packed with chocolate chips and peppermint pieces, available now through January 8.
To find your nearest Nothing Bundt Cakes, visit www.NothingBundtCakes.com.
Eriness
Erin and her eponymous brand launched in 2015, after spending years hand making jewelry pieces. In fact, her handmade items were so exquisite, that major stores started to buy them off of her body — including Fred Segal and Anthropologie — at the age of 18!
Now, years later,
Eriness
is carried by luxury retailers around the world, including Goop and London Jewelers — while adorned by a loyal clientele, including Michelle Obama, Taylor Swift, Lupita Nyong'o and Miley Cyrus. Eriness is recognized in the industry for their cheerful mix of diamonds and gemstones, and stands out in the fine jewelry space due to how colorful yet luxurious the pieces are.
Their recently launched
Art Deco Collection
and collaboration with
YONY
means a broader selection of gifts for anyone, spanning feminine, unisex and versatile looks, while still tapping into the fun DNA of Eriness in stacked or solo styles.
Blue Kazoo
Blue Kazoo creates artfully imagined jigsaw puzzles and focuses on a few 1,000-piece puzzles at a time to ensure they are beautifully and conscientiously crafted. Whether you're looking for a very difficult puzzle for a challenge, or a puzzle that can double as a work of art, Blue Kazoo offers a ton of different puzzles that are sure to be a hit for anyone on your gifting list.
Right now you can get 35% OFF all puzzles, or buy 2 and get 1 FREE, by shopping directly at their site!
dryrobe
Essential for outdoor adventures, dryrobe is the original toweling robe designed for triathletes, surfers and cold water swimmers to change under and quickly get dry. The brand's hero robe, the dryrobe Advance, is both unisex and sustainable, available in short and long sleeve lengths, a wide range of colors and made using 100% recycled nylon.
Pair Eyewear
If you aren't familiar, Pair Eyewear uses a proprietary, two-piece eyewear set that features a magnetic Base Frame with prescription lenses starting at $60, and interchangeable $25 Top Frames that allow members of the entire family to change their glasses as often as they change their clothes.
Shop the latest from Pair Eyewear, here!
Misook
Misook  – Korean American Misook Doolittle founded her namesake brand in 1985 as a source of effortlessly refined style to meet the needs of distinguished, jet-setting women like her. Today, CEO Steven Wang and his family-owned company have further elevated MISOOK's legacy of luxury through striking collections defined by modern designs and intricate, one-of-a kind details — all crafted with uncompromising quality. 
Misook's Latest Release: Cashmere Collection
Shop Link: https://www.misook.com/collections/30-off-select-styles
Ming Wang Knits
After moving to the US from Taiwan with her young family over 30 years ago, Ming Wang founded her legendary brand, Ming Wang Knits, offering a bold range of luxury knits and distinctive styles designed to help all women feel comfortable and confident. Still family owned and operated, the brand continues to be passionate about the same things: Effortless fashion, the artistry of knitting, and a focus on enduring quality.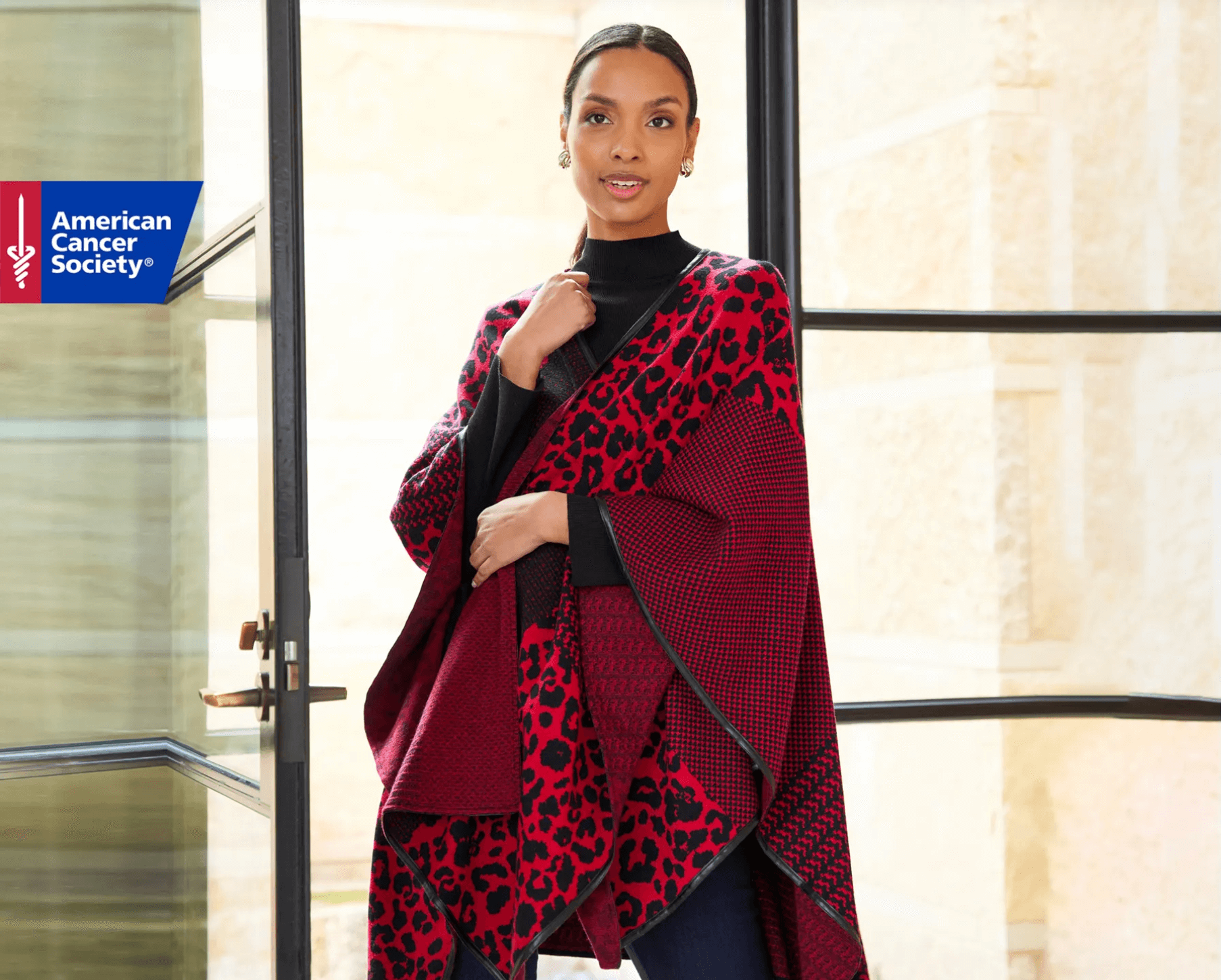 One of their newest releases, the Vegan Leather Trim Mixed Print Cozy Knit Wrap, Cherry Red/Black benefits not just the wearer, but those battling cancer as well. For every wrap purchased, one is donated to help comfort the incredible cancer fighters associated with The American Cancer Society's Hope Lodge.
Rebecca Crews
When Rebecca starting making her own apparel, she created six suits to her specifications that could be worn formally or informally. They are designed to outfit the woman who is strong, feminine, and powerful. Classic, yet on the cusp of modernism and flair. She utilized the most refined workmanship and expert tailoring to create a fabulously feminine –– careful to present clothing that's fashionable and functional.
The key to a great suit is it can be worn multiple ways, as a set or separate. Her suits made appearances at the Golden Globes, the Night Before The Emmy's Party, Gladys Knight's 75th Birthday Celebration, and the People's Choice Awards.
Shop Rebecca Crews, here!
Kooniez
Kooniez, the LA-based sustainable brand has fully transitioned to a direct-to-consumer model since 2020, and all products are made in-house in downtown LA, making it a local favorite.
With their page overflowing in rave reviews, their comfort-first wear comes in a variety of colors and sizes ranging from XS-XL, and is maternity & postpartum friendly! The unique harem design is also great for yoga, dancing and so much more!  
Styles are available on their website and retail from $108-$256, but right now they're currently having a Holiday Sale with items up to 50% OFF site-wide up until Christmas. Their cutoff date for guaranteed Christmas delivery is Sunday, December 18th, so order now!
Esther Perel's Where Should We Begin – A Game of Stories
Much more than a simple question deck, the game involves two separate decks of cards; Prompt Cards to guide you and the Story Cards to inspire you to share the stories you rarely tell. This is perfect for couples who are just starting out in a relationship and want to learn more about each other or couples who have been in a relationship for a long time and want to spice things up. The cards can say something like "share something cringe worthy" or "what's something you wish you could tell your younger self" to really dive deep and share the good and the bad of one another.
Purchase: HERE (Also available on Goop, Uncommon Goods)
Vestaboard
The beautifully designed smart messaging display is the perfect unexpected, luxe gift for the interior design lover in your life. Vestaboard creates a focal point that enhances any setting every day and captures attention with a shared messaging experience from your smartphone, bringing messaging and entertainment with a touch of nostalgia.
Shop Vestaboard, here!
Kaiyo
Offers pre-loved furniture from your favorite high-quality brands with white-glove delivery right to your door in as little as 2 days. With great design, exceptional customer care, and a more sustainable planet always top of mind…Kaiyo's large selection of vintage pieces are a perfect gift for new homeowners or simply the interior design lover.
Japandi decor is the latest and greatest trend, and there is no better place to shop your pre-loved furniture favorites than online marketplace Kaiyo. Japandi combines the clean and minimalist beauty of Japanese design and the cozy, simple designs of Scandinavian interiors. Neutral tones, natural textures, and organic shapes create a calm, relaxing environment that is both comfortable and sleek. With great design, exceptional customer care, and a more sustainable planet always top of mind… Kaiyo's large selection of japandi pieces will help give your home a style refresh.
When you shop for japandi pieces on Kaiyo, you'll receive up to 90% savings on top brands and shoppers within the greater New York City, Los Angeles, San Diego, Philadelphia, Baltimore, and Washington D.C. metro areas, residents will receive white-glove delivery and pickup in as fast as 2-3 business days. 
Some Kaiyo faves include:
Belliwell
BelliWelli – who have introduced the first gluten-free, probiotic-packed, low-FODMAP, and vegan snack bars – might be just the healthy sweet treat you need to kick off the New Year. Coming down off the holiday eating can be a withdrawal nightmare, but Belliwell's got you covered!
As the brand behind the "Hot Girls Have IBS" tagline, it has humorous merch including sweatshirts and mini pouches as well as tasty snack bars that are free from gluten, dairy, and sugar alcohols – plus include probiotics and fiber. We all know a hot girl with gut issues so BelliWelli is sure to be a crowd-pleaser for anyone with a sweet tooth. 
The bars are available in Chocolate Chip, Birthday Cake, Cinnamon Swirl, and Fudge Brownie and can be purchased on Amazon.com (box of 8 for $26.96) for any last-minute gift needs!
Supergut
Supergut, whose line of nutritional shakes, bars, and fiber mix are dedicated to balancing and restoring your gut to ensure a healthier and happier lifestyle. If you or your loved ones are looking to get 2023 kicked off with a healthy head start, Supergut is the way to go!
Supergut's best sellers include:
Gut Balancing Shake – A delicious shake packed with resistant starch to balance your gut and boost metabolism. There's a flavor for everyone including chocolate, vanilla, strawberry, mocha latte, vegan vanilla, and chocolate. 

Bars – A tasty snack to boost your metabolism while on the go or traveling. Flavors include chocolate brownie, peanut butter chocolate and strawberry almond. 

Fiber Mix – Add-to-anything, unflavored and unsweetened fiber mix lets you enjoy the power of resistant starch in your favorite dishes or drinks.
Everlywell
The one-stop shop for all at-home health needs. From tests to vitamins & supplements, Everlywell is revolutionizing the way consumers approach wellness. We can never be too healthy, and Everlywell is sure to have a well-rounded approached to staying ahead of life's curveballs with their lineup. Shop Everlywell, here.
Dermalogica
Shop Dermalogica in one of their flagship stores at either the West Hollywood or Santa Monica — or where they're offering free shipping for the holidays and huge savings! Dermalogica's skin kits and sets are selling with worthwhile markdowns, up to nearly 50% OFF while supplies last. It's a great way to get yourself or loved ones started off next year putting their best cheek forward.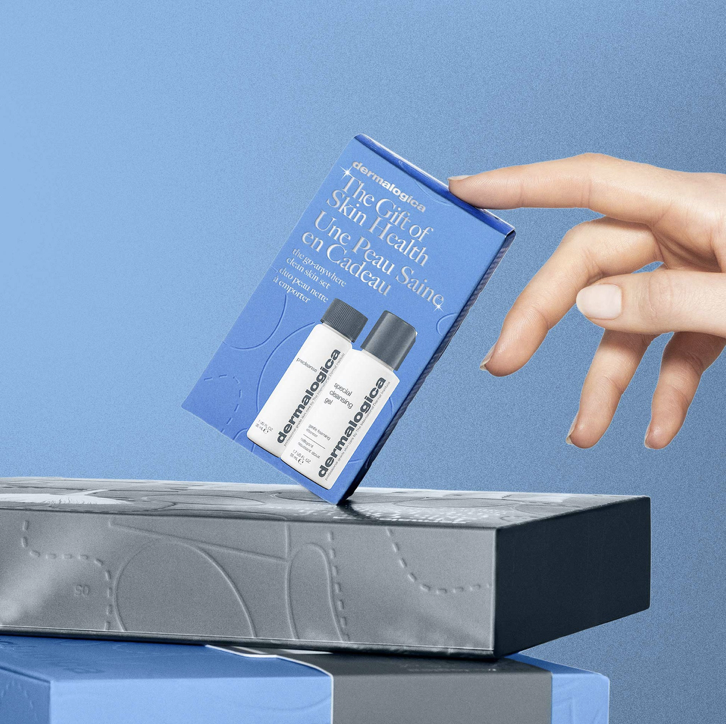 Open
Open, an online mindfulness studio for breathwork, meditation, and movement has kicked off their own holiday promotion, sure to help you or your intended gift receiver get a kick ahead of the fitness curb into the New Year.
Through Open's gifting program you can purchase 1 month for $20, 3 months for $60, 6 months for $90, or 12 months for $150. This includes all breathwork, movement (yoga & pilates), and meditation classes!
FORM
FORM — a groundbreaking app for all things physical, mental, and nutritional wellness —f ounded by celebrity trainer Sami Clarke, is also offering gifting options this holiday season, and they are worth the investment for anyone who is serious about their body and health.
The online platform offering HIIT and strength training workouts is priced at just $22 a month / $119 annual membership without sale.
Skylight
The holidays are right around the corner, and if you are looking to impress your loved ones this season, here is the perfect gift: the Skylight Digital Picture Frame. This high-tech, easy to use gadget will allow them to showcase they're special memories in real time with wi-fi connection, making it easy to upload photos from a phone or computer anywhere in the world. 
Ordering is simple, and fast, with most orders arriving between 5-7 days after being placed. And for you extra-late shoppers, Skylight offers expedited 3-day shipping, just in-time to get to your in-laws house. 
The Frames retails for $299 (15 inch) with special features below that will help you showcase all your favorite family memories.. 
Month-in-Review tool allows you to create a summary video of all the photos uploaded to your Skylight frame at the end of each month

Users can comment and like each other's photos to create a mini social network between loved ones
The highly rated mobile app gives remote capabilities to set settings from a distance.

Unlimited cloud storage

Automatic photo orientation based on the frame being landscape or portrait
Good Tide from Wyld
Good Tide products from best selling edible brand, Wyld. Good Tide is the latest addition to Wyld's family of brands. Good Tide gummies are made with premium solventless hash rosin that delivers a true-to-plant high. The resin includes naturally occurring terpenes and minor cannabinoids from the cannabis plant which harmonize with the tropical real-fruit ingredients to create a delicious, full spectrum experience.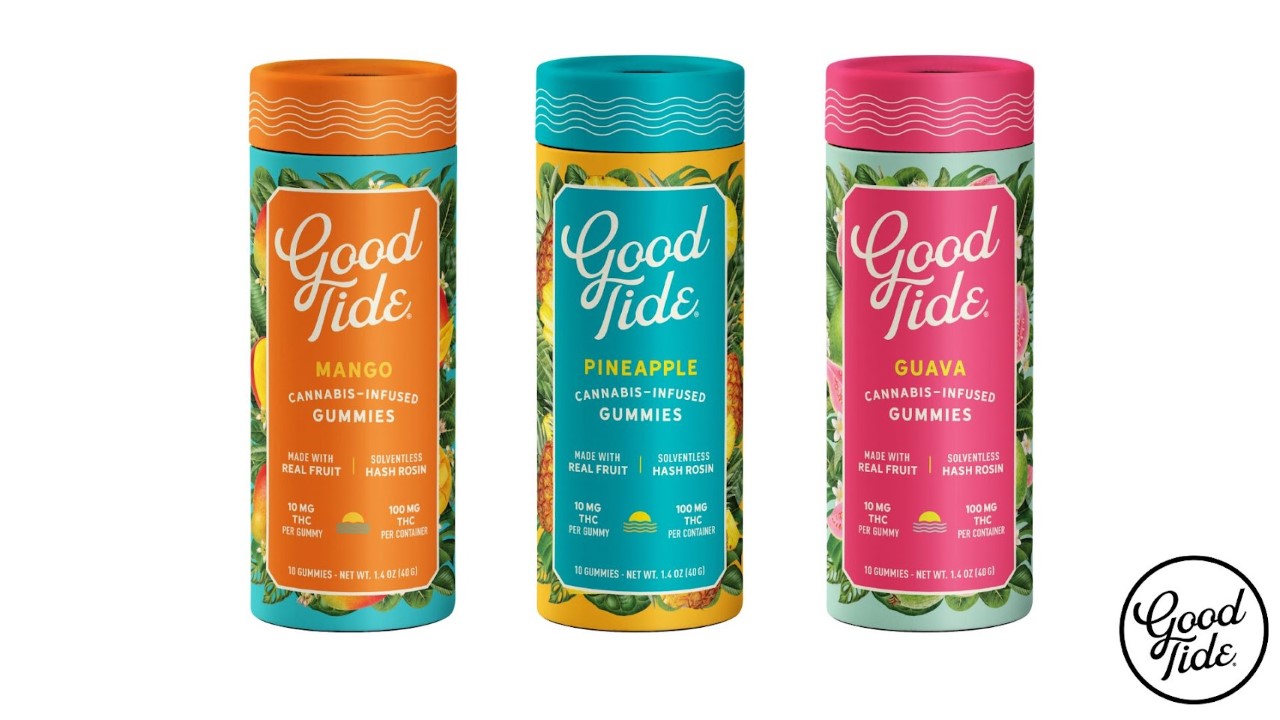 Good Tide offers a trio of irresistible vegan flavors including Mango, Guava and Pineapple, which are now available in Oregon, California, and Colorado.
Kiva Confections
Whether you're hosting a holiday get together or cozying up with a Hallmark movie, Kiva has you covered with delicious, buzzy treats. This is the perfect chance to stock up on Kiva's Pepper Bark Dark Chocolate bar before the season is over! Sharing Kiva's full holiday lineup below:
Peppermint Pattie Terra Bites *NEW*
Features a soft and sweet peppermint core coated by rich dark chocolate, these bites have a bold, fresh minty flavor that melts in your mouth. A new take on an old classic, these limited edition treats are infused with NASHA's cold water hash, which is made exclusively with small-batch, resin-rich cannabis, pure mountain water, and ice.

Link to buy: HERE
Holiday Punch Camino
Get all the feels of Christmas Morning with the limited edition Holiday Punch gummies. Energizing terpenes with notes of cranberry and cinnamon will have you leaping out of bed with joyful anticipation.

Link to buy: HERE
Peppermint Bark Dark Chocolate
Kiva's limited edition holiday favorite is back! This festive and flavorful Kiva Bar is made of delicious, infused dark chocolate topped with swirls of white chocolate, completed with a dusting of crushed peppermint candy. Take it from us- this seasonal treat makes the perfect stocking stuffer.

Link to buy: HERE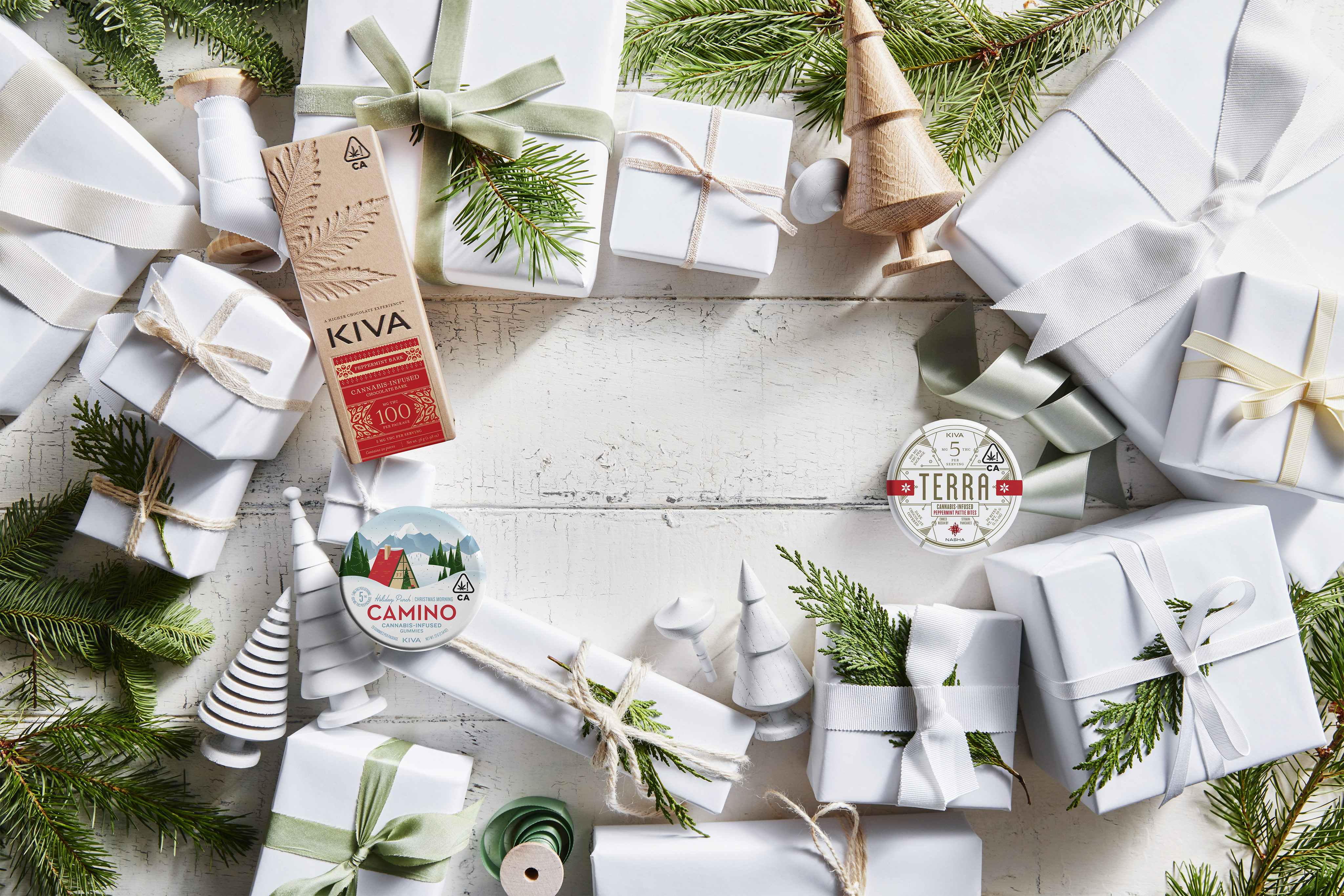 Pacific Stone
This year Pacific Stone, recently named one of the best US cannabis brands of 2022 by Weedmaps, has partnered with RIP Medical Debt and participating CA retailers to contribute to medical debt relief for families across the state. Every Pacific Stone purchase from the following retailers will go towards supporting medical debt relief:
Wellgreens, San Diego

Chronic, Los Angeles

Body + Mind, Long Beach

Strain Balboa, Chatsworth
Additionally, check with your local CA dispensary to secure the newest strains from Pacific Stone, including: 
Cereal Milk: Dense and potent nugs that provide a sweet and savory experience. Creamy, and delicious with effects that will keep you in good spirits, laughing the night away, or relaxing with your favorite ways to pass time. Like its name, it will keep you coming back for more!

Grape Pipe: Grape Pie looks just like a classic old school indica purp strain with terpy trichomes that offer delicious sour and sugary grape aromas. This strain gives off a high that may initially bring you up with euphoria before landing you down on the couch for munchies and the television.

Sherblato: Sherblato is a THC powerhouse with heavy physical effects. Expect buds to be dark green in color with heavy trichome production. Flavors are freshly crushed earth and spicy, bringing about euphorically sedative effects. Lovers of couchlock strains or anyone seeking relief from anxiety should give this strain a try.

Mango Kush: Mango Kush tastes similar to the actual mango fruit, with a distinct kush flavor and hints of pine on the exhale. Its frosty heavily dense buds are covered with thick shiny trichomes and bright orange pistils. This indica strain will leave you happy and giggly with a relaxing body high.
Curaleaf
Recently, 
Curaleaf, a leading international provider of consumer cannabis products, announced it is expanding its premium flower brand,
Grassroots
, into California. This announcement coincides with the launch of its Grassroots Grower's Reserve Program –
an ongoing series of limited-edition collaborations between Grassroots and craft farmers & diverse operators in California, including
Sonoma Hills Farm
and
Delighted Farms
.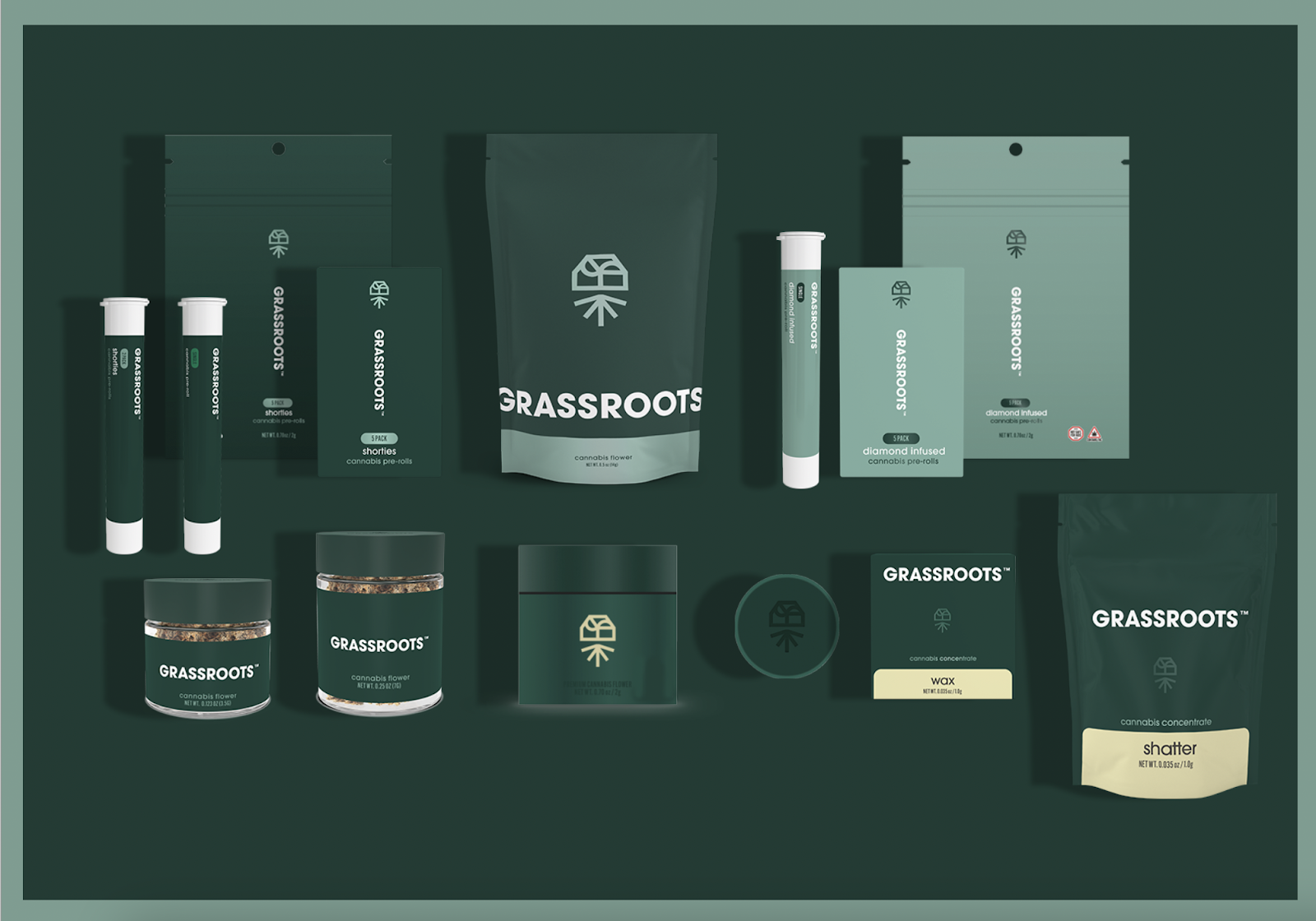 As California is grappling with unprecedented oversupply, Curaleaf is committed to partnering with established licensed farmers in the state to source premium flower for Grassroots. The first Grassroots product available in California will be Diamond Infused Pre-Rolls composed of finely ground, high-quality whole flower with a dusting of THCA diamonds for maximum purity and potency. 
Raw Garden
Firstly, just this week, 
Curaleaf, a leading international provider of consumer cannabis products, announced it is expanding its premium flower brand,
Grassroots
, into California. This announcement coincides with the launch of its Grassroots Grower's Reserve Program –
an ongoing series of limited-edition collaborations between Grassroots and craft farmers & diverse operators in California, including
Sonoma Hills Farm
and
Delighted Farms
.
As California is grappling with unprecedented oversupply, Curaleaf is committed to partnering with established licensed farmers in the state to source premium flower for Grassroots. The first Grassroots product available in California will be
Diamond Infused Pre-Rolls
composed of finely ground, high-quality whole flower with a dusting of THCA diamonds for maximum purity and potency.
Raw Garden's Crushed Diamonds come perfectly shattered into an easy-to-use crystalline-crumble that can be sprinkled onto bowls, rolled up into joints, or enjoyed with a traditional or cold start dab. Take your Thanksgiving or Friendsgiving dinner to a higher level and say goodbye to the notorious wine hangover that follows.
*For the cannabis newbies, bring some Raw Garden cannabis joints infused with crushed diamonds and rolled in small batches for an enhanced experience.
Select & Autumn Brands
Today Select announced its partnership with Autumn Brands, a woman-and-family-owned farm in Santa Barbara County, on its third installment of "The Farmer's Select" program – an ongoing series of collaborations with licensed craft farmers and diverse operators in California to create limited-edition offerings of Select's Elite Live Oil.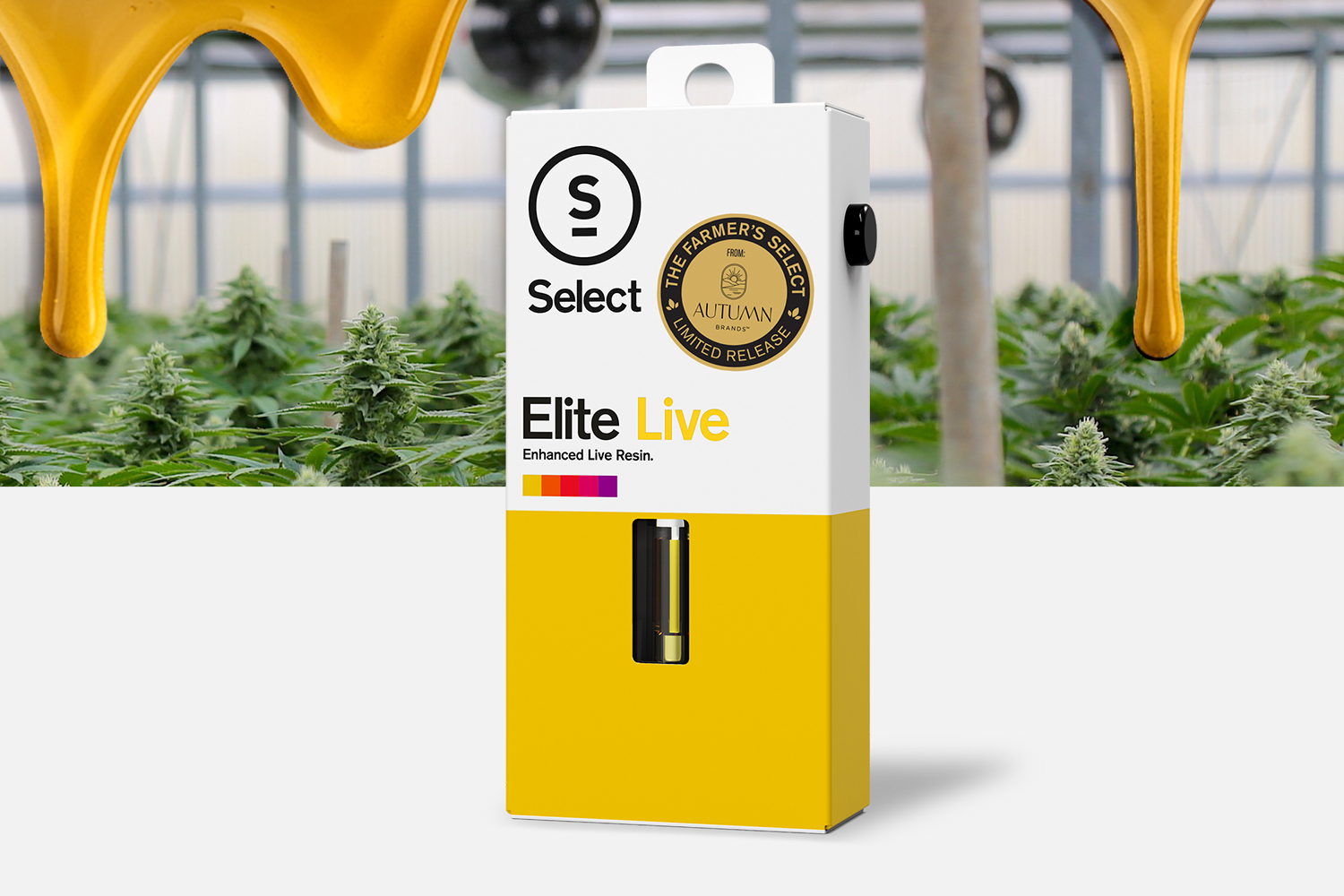 Autumn Brands cannabis is grown using sustainable farming techniques, natural sunlight and pesticide free, 100% no-spray cultivation that is then transformed into Select's Elite Live Oil. Select previously partnered with Sonoma Hills Farm and Delighted Farms, with both collaborations selling out within two weeks. 
The limited-edition Elite Live Oil with Autumn Brands is now available at dispensaries across CA in three strains:
Jetlato (Sativa)

Pineapple MAC (Hybrid)

Banana Jelly (Indica)
Bowlero
If you're looking around for things to do on New Year's Eve, why not throw a favorite pastime into the mix? Bowlero is offering packages to ring in the New Year and celebrate with your crew – a NYE Family Package (daytime) and a NYE Ball Drop Package (nighttime). Bowl the minutes away ahead of the big countdown, complete with food and drinks!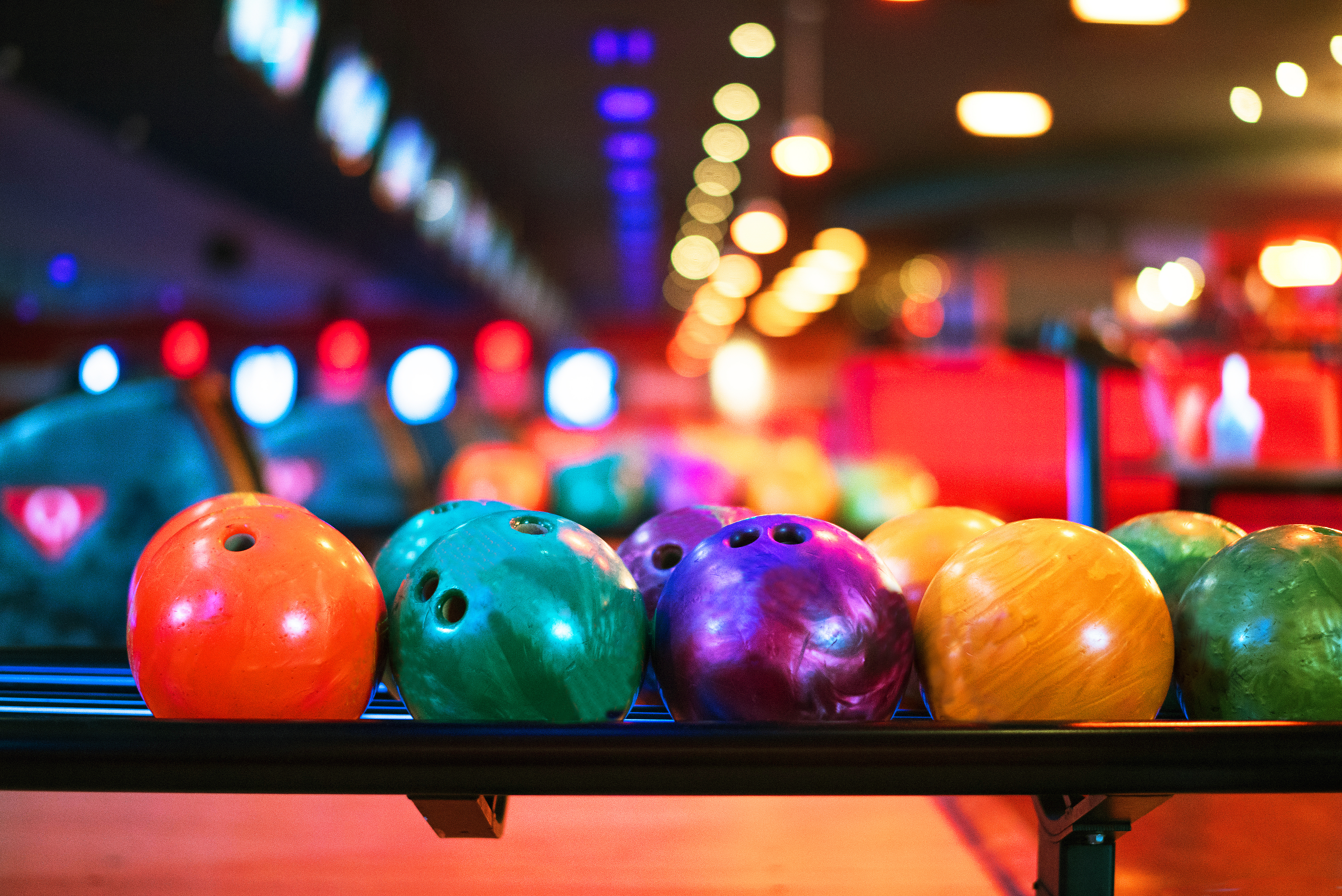 Bowlero's daytime NYE Family Package includes 2 hours of unlimited bowling and shoe rental, a selection of speciality menu items, and a champagne toast, while the nighttime NYE Ball Drop Package offers 4 hours of unlimited bowling with shoe rental,  a selection of speciality menu items, drink packages and ticket bundles, and a champagne toast. While the NYE Family Package is available on 12/31/22 and 1/1/23, the NYE Ball Drop Package is  available on 12/31/22 from 9 p.m. to 1 a.m.
For more details and pricing for a Bowlero location near you, visit https://www.bowlero.com/nye.
The h.wood Group NYE Celebrations
On Saturday December 31st, LA's most beloved venues: Poppy, SHOREbar,  Sant'olina, Bootsy Bellows, The Nice Guy, Delilah, Peppermint Club, and Harriet's Rooftop are throwing the best New Year's Eve celebrations to ring in the New Year. With a lineup like no other, the below events from h.wood will ensure that 2022 ends strong.
Read on to learn more about each venue, and what their specific plans are for NYE:
Harriet's: 
Harriet's, located on the rooftop of the 1 Hotel, preserves the values of an old-fashioned cocktail lounge. Revelry with a view, our bar is stocked with fresh and seasonal ingredients alongside some of the finest and approachable spirits. Harriet's Rooftop will have a 5 hour premium open bar 9PM – 2AM with special live DJ performances. Ticket Link Here 
SHOREbar:
Step aboard. Located on one of the most storied blocks in Santa Monica, SHOREbar is a nautical lounge, evoking the wonder of sea travel. Guests experience seaside nightlife in a warm, welcoming environment, just steps from the crashing surf. The secluded, locals-only top deck provides hidden perks and increased privacy. Upscale yet approachable, SHOREbar is the perfect place to enjoy an after-work cocktail or late-night drinks by the sea.
SHOREbar will have a 5 hour open bar 9PM – 2AM with special live DJ performance. Ticket Link Here
Delilah:
Swing and jive through this homage to the roaring '20s. With its lavish chandeliers and plush interiors, Delilah is a modern-day supper club with a vintage aesthetic. Nostalgic touches like a crackling fireplace offer a warm and welcoming atmosphere as guests dine on refined American fare. Dining turns to dancing as a troupe of female entertainers move to the sounds of a live jazz band. Eating, drinking, and dancing converge in this luxury space as guests enjoy lounge style bottle service as the evening unfolds. Elegant yet alluring, the charm and vivacious energy of Delilah is like stepping back in time.
Delilah is offering:
First seating: Choose between 6PM, 6:30PM & 7PM. $200 / person.
Second seating: Anytime after 8:30PM. $300 / person and 1 bottle of champagne for every 6 guests, reservations: www.delilahla.com
The Nice Guy:
Tucked away in the heart of West Hollywood, The Nice Guy is an intimate restaurant and lounge, complete with world-class culinary offerings. A step above a restaurant, but not quite a club, the venue is a cozy, reservations-only destination for h.wood friends and family. Its aesthetic evokes the decadent lore of mafia bars and restaurants, where the owners and their friends could enjoy an evening together. Whether grabbing an early dinner or mingling into the early morning hours, the space cultivates a feeling of camaraderie among its clientele, which keeps guests coming back night after night.
The Nice Guy will offer:
First seating: Choose between 6PM, 6:30PM & 7PM. $250 / person.
Second seating: Anytime after 8:30PM. $300 / person and 1 bottle of champagne included, reservations: www.theniceguyla.com
Poppy:
Immerse yourself in a fantasy where nightclub meets high-fashion playground. Located on one of Los Angeles' most bustling boulevards, Poppy is a nightlife concept unlike any other. Surrounded by a menagerie of characters from a storybook setting, guests are transported to a world of whimsy and mischief. From the colorful garden to the opulent library, this dream-like venue is meant for exploration and discovery.
Poppy will offer a 5 hour premium open bar 9PM – 2AM with special live DJ performance. Ticket Link Here
Bootsy Bellows:
Step into the residential haven that is Bootsy Bellows. First introduced in 2012 by actor David Arquette and The h.wood Group, the space mirrors Frank Sinatra's 1940s Palm Springs home. From the pink banquettes to the lush greenery, the venue breaks the mold on traditional nightclub aesthetics with its luxurious, residential feel. Combining a variety of live entertainment, including DJs, music performances, and puppets, the locale is a decadent playground for adults. Named after Arquette's mother, a burlesque dancer and pinup model in her time, Bootsy Bellows is a spectacle in a class of its own. 
Bootsy Bellows will offer a 5 hour premium open bar 9PM – 2AM with special live DJ performance. Ticket Link Here
Sant'olina:
Sant'olina is a melting pot of Mediterranean cuisine with a Southern California spin. Chefs Michael Teich and Burt Bakman combine vibrant herbs and spices to create a healthy menu packed with flavor. Each dish tells a different story – from the traditional recipes straight out of the Tel Aviv shuks to the modern Californian touches. With its timeless Mediterranean color palette and open-air views of Los Angeles, Sant'olina captures the essence of a seaside escape. Located atop the historic Beverly Hilton, Sant'olina offers nightly dinner service.
Sant'olina is offering a 5 hour premium open bar with special live DJ performance. Ticket Link Here
Peppermint Club:
Peppermint Club is offering a 5 hour premium open bar 9PM – 2AM with special live DJ performance. Ticket Link Here
About The h.wood Group
The h.wood Group is a Los Angeles-based, hospitality and lifestyle marketing company with an iconic portfolio of luxury nightlife and restaurant venues. The vision of longtime friends John Terzian and Brian Toll, The h.wood Group was founded in 2008 as a way for the consummate hosts and entrepreneurs to bring their high-end, thoughtful concepts and passion for service to life.
From Delilah and The Nice Guy, to Bootsy Bellows and Harriet's, The h.wood Group is responsible for some of the most iconic brands in the world. With eleven venues in Los Angeles, three across the country and six new ones on the horizon, The h.wood Group is rapidly expanding thanks to its multi-concept portfolio uniquely positioned to cater to different markets. This growth is guided by the brand's core values – distinct design, exceptional service and palpable atmosphere – which combine to create extraordinary moments for every guest. The h.wood Group experience is known well beyond the walls of their brick-and-mortar locations, through its work as one of the most reputable event producers in the world.
With passions for art, fashion, sports and entertainment, The h.wood Group's signature approach to service and storytelling unites brands, consumers and talent at some of the world's most iconic cultural events including Coachella, F1, Cannes, Art Basel and more. The h.wood Group offers corporate branding, catering, event production and marketing services at both private events and international pop-ups, reflecting and shaping popular culture on both local and global scales.