Memorial Day is before us, Father's Day is right around the corner, and with both of those, we know summer is going into full effect. Whether you're looking for something for the special man in your life, something for yourself for that upcoming backyard barbecue, or something for the Summer road trip you've got planned, we've compiled the perfect (brief!) guide to all your Memorial Day weekend, Father's Day, and Summertime vibes.
Fleur du Mal: Fleur Pomme Homme
Luxury lingerie and RTW brand Fleur du Mal has introduced something new to their lineup — this time making a lane for men! Fleur's debut collection of menswear combines luxury and comfort, so no more kicking back in sweatshirts and sweatpants. Whether you're gifting him (or yourself) Fleur du Mal's silk robe, their matching silk pajama set, or their sexy best-selling lace boxer briefs, it's bound to be a luxurious treat.
Soon, you can expect Fleur du Mal's semi-annual sale, from May 26 – May 30, and this sale will include select products up to 60% off, with some newer styles being marked down as well.
Autio
Hear, hear! Formerly, HearHere, it was just announced on June 1st that the company has been strategically rebranded to Autio — still providing storytelling for travel, with audio for travel being their primary mission. If you've got summer road trips on the books, this is the app for you. Autio, the GPS-powered audio entertainment app co-founded by Kevin Costner is one of the gifts you never knew you needed — or one of the gifts that traveling dads and graduates didn't know they needed!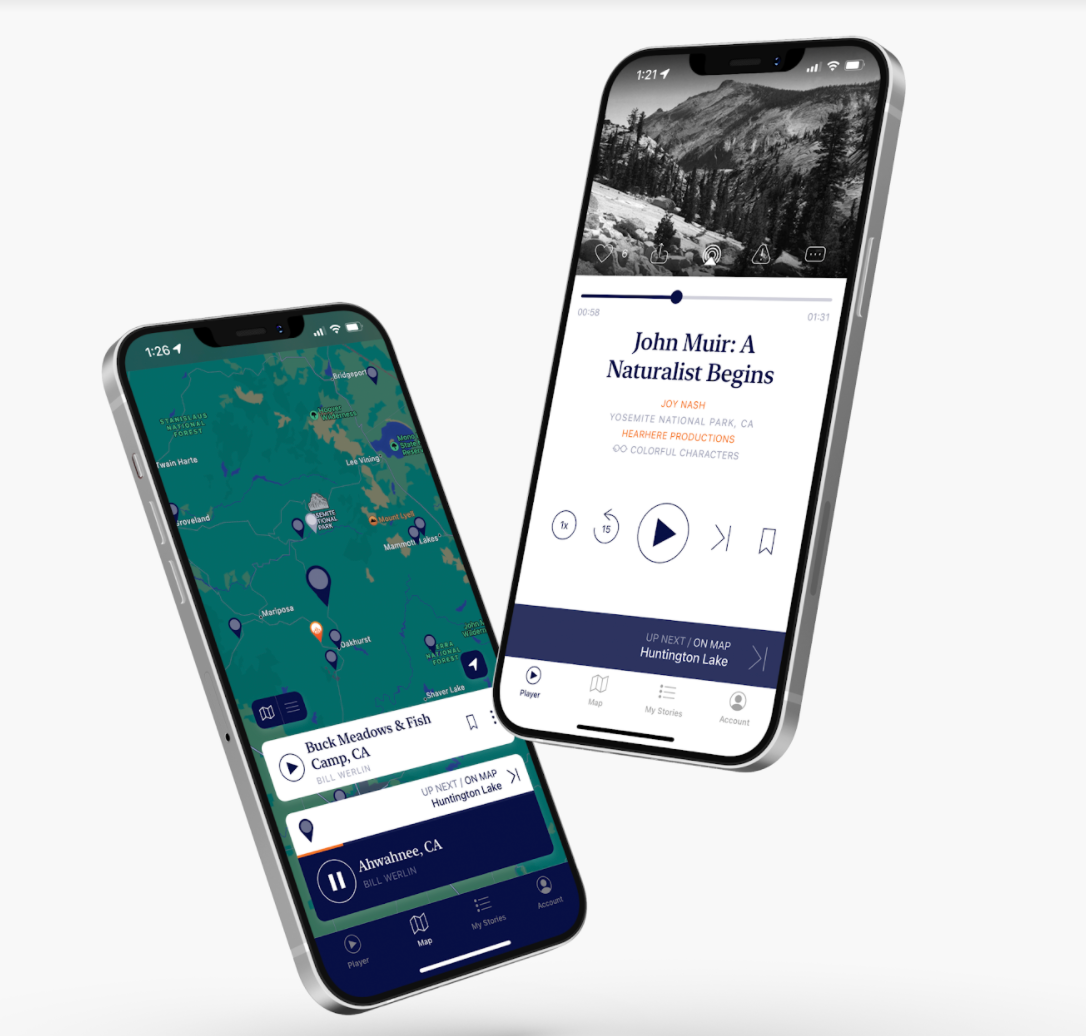 Autio is an audio entertainment app with over 9,000 diverse and unique short stories available throughout the country. Acting as a personal tour guide, Autio provides information about distinctive landmarks and historical markers along every journey. Not to mention, Autio provides tailored content to fit every user's interests with short stories narrated by celebrities, such as Kevin Costner himself, John Lithgow, Phil Jackson and more. 
Autio is the perfect gift for the post-grad road trips or outdoor adventures — not to mention — it's on sale for a limited time to celebrate the upcoming holidays! Their limited-time deals are as follows:
Memorial Day: Take 20% off a one-year membership from 5/26-5/30

Father's Day: 20% off a one-year membership from 6/16-6/19
Cost: $36 for a 1-year unlimited subscription
Link To Purchase: https://apps.apple.com/redeem?ctx=offercodes&id=1300494609&code=MDAY20
Chamberlain Coffee x Craig's
Bet you didn't think you'd find ice cream on this list, but here we are. It's going to be hot this summer, and you'll wish you had something this delicious and refreshing in your life – so thank us later!
On June 13th, Emma Chamberlain's Gen Z coffee brand, Chamberlain Coffee, and LA's favorite restaurant, Craig's, will be partnering up yet again to launch their brand new ice cream flavor — vegan coffee.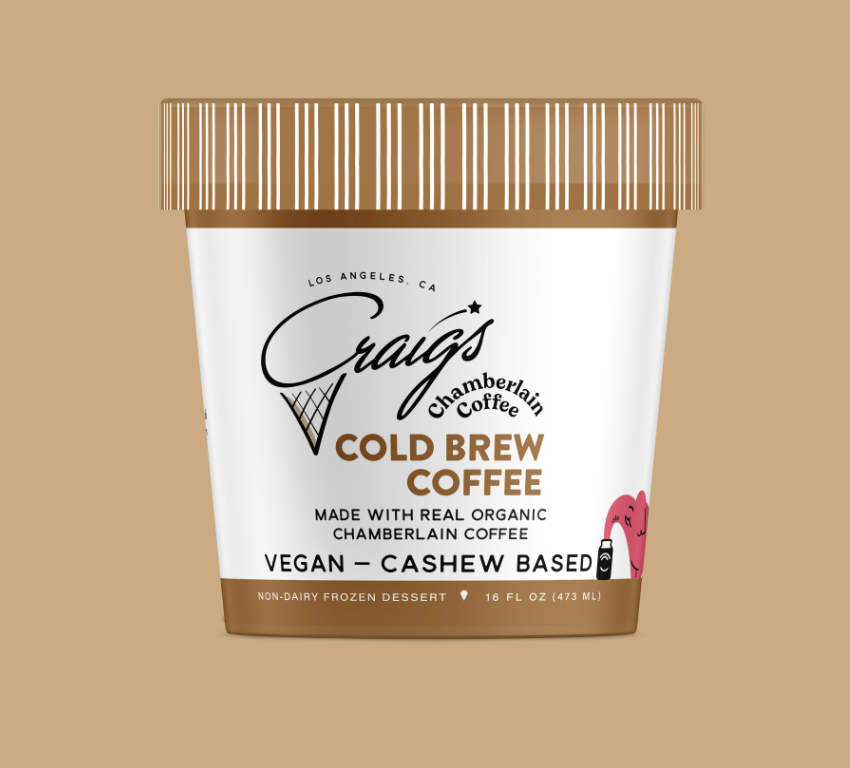 This collab isn't the two brands first rodeo, as they recently teased the flavor launch last month at Coachella with their pop-up cart, as well as last summer when they were spotted in an ice cream truck pop-up on Melrose Ave in LA. The delicious, cashew-based ice cream is made with organic Chamberlain Coffee beans and is the perfect treat to cool down with this summer on a hot day when you're craving that coffee taste in refreshing, dessert form. The forthcoming flavor will be sold on www.craigsvegan.com alongside their other five flavors, where customers can purchase five pints for $74.99.
Coolin Curve
What's a dad without a cold beer? A sad one.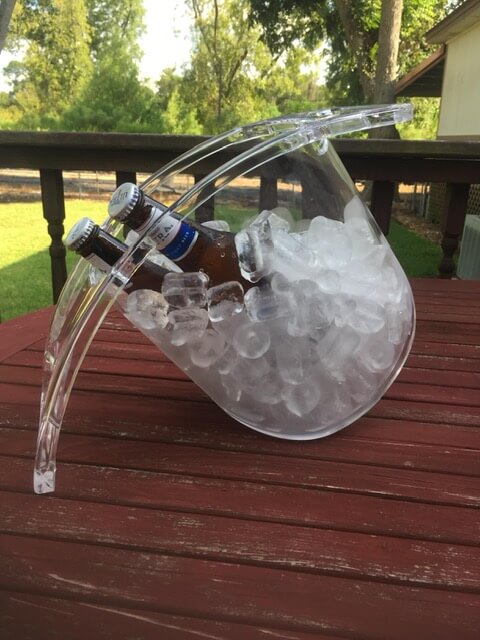 In what could be the most innovative creation since the traditional cooler, the Coolin Curve provides a new, problem-solving twist (or curve) to how bubbly bottled drinks, or just drinks in general, get cooled. Made in the USA, by inventor Mike Martin, the Coolin Curve is the only curved bottom ice bucket — effectively eliminating the age-old struggle of getting bottles into the ice bucket.  The unique shape makes inserting drinks of any kind into ice a breezy snap.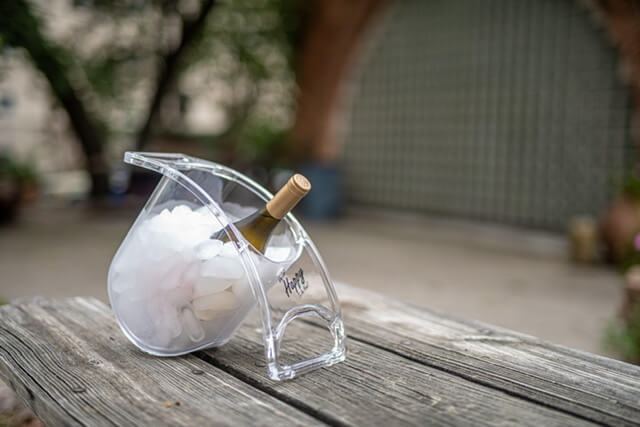 Other benefits of Coolin Curve include:
Lightweight
Sweat resistant
Compatible with wine, champagne, beer, or any other bottled product.
A percentage of proceeds go toward helping those struggling with cancer.
Not to mention, the Coolin Curve is a fancy piece of hardware that elevates the "cooler aesthetic," while also available in a range of colors to suit whatever occasion you've got planned. Beer, wine, sodas, and even water have never looked better on ice.
The Coolin Curve is available for $39.99 at
www.coolincurve.com
, and is also available on Amazon.
Sourse
What's a guilt-inducing treat that's also beneficial for you? Meet Sourse.
These vitamin-infused chocolates are not only delicious, but also nutritious, while 100% plant-based, gluten and allergy free, non-GMO, and made of clean ingredients. Co-founded by actress Sarah Hyland, Sourse's dark chocolates are packed with TONS of great nutrients, including bioavailable saffron extract, biotin, D3, B21 and more so you're not only getting your chocolate fix, but you're also nourishing your body. Sourse's current product lineup includes: Beauty Bites, Mood Bites, Glow Bites, Hype Bites and newly released Energy Bites!
Starting on Friday, 5/27 through Monday, 5/30, Sourse's FULL product line will be available with the following discounts:
Spend $50, save 20%

Spend $100, save 35%

Spend $200, save 50%
Dr. Squatch
Dr. Squatch just showed us all how, with their new 'Black Hole' bar soap ($8) that launched with their limited-edition Galaxy collection on, May 13th! Now, you can take on new scents (or get the dad in your life to take on new scents), with their new lineup.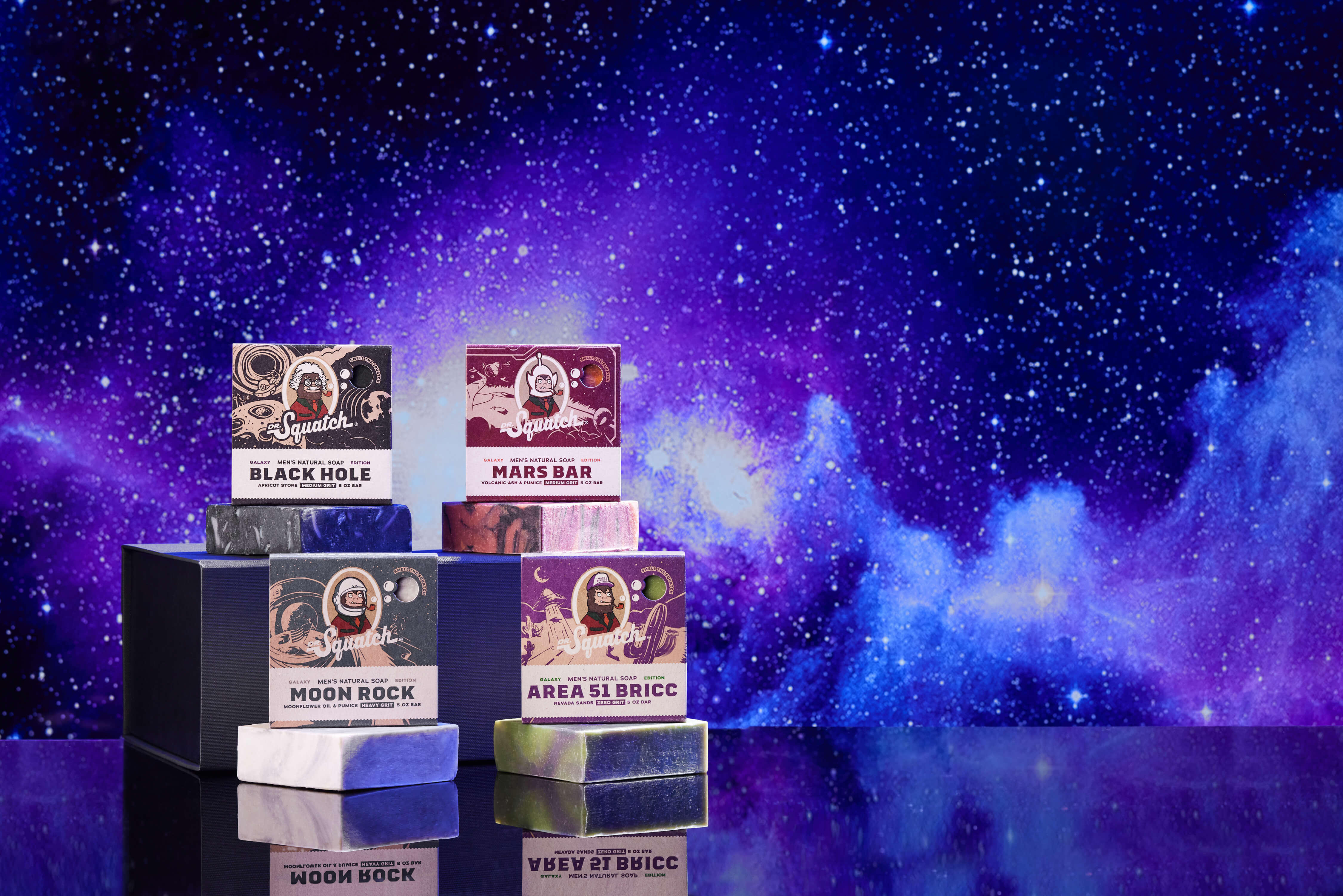 This year, Dr. Squatch brought back their best-selling, limited-edition collection with a new addition to the collection: Black Hole! These fresh, intergalactic bundles are made from all-natural ingredients that smell far out and feel outta this world. You'll be able to grab Moon Rock, Mars Bar, Area 51 and Black Hole both individually, in a 4-pack or 8-pack.
MUNICIPAL
Not all men's shorts are created equal, and that's especially true when it comes to overall performance and comfort. Style meets function, function meets comfort, and MUNICIPAL is a brand that suits guys across the age spectrum. Perfect for keeping you or them stylish, comfortable and dry under the summer sun, MUNICIPAL is a premium performance and style-driven athletic and casual apparel brand, blending comfort and functionality – and their versatile assortment of shorts will take you from active to elevated, without ever having to change.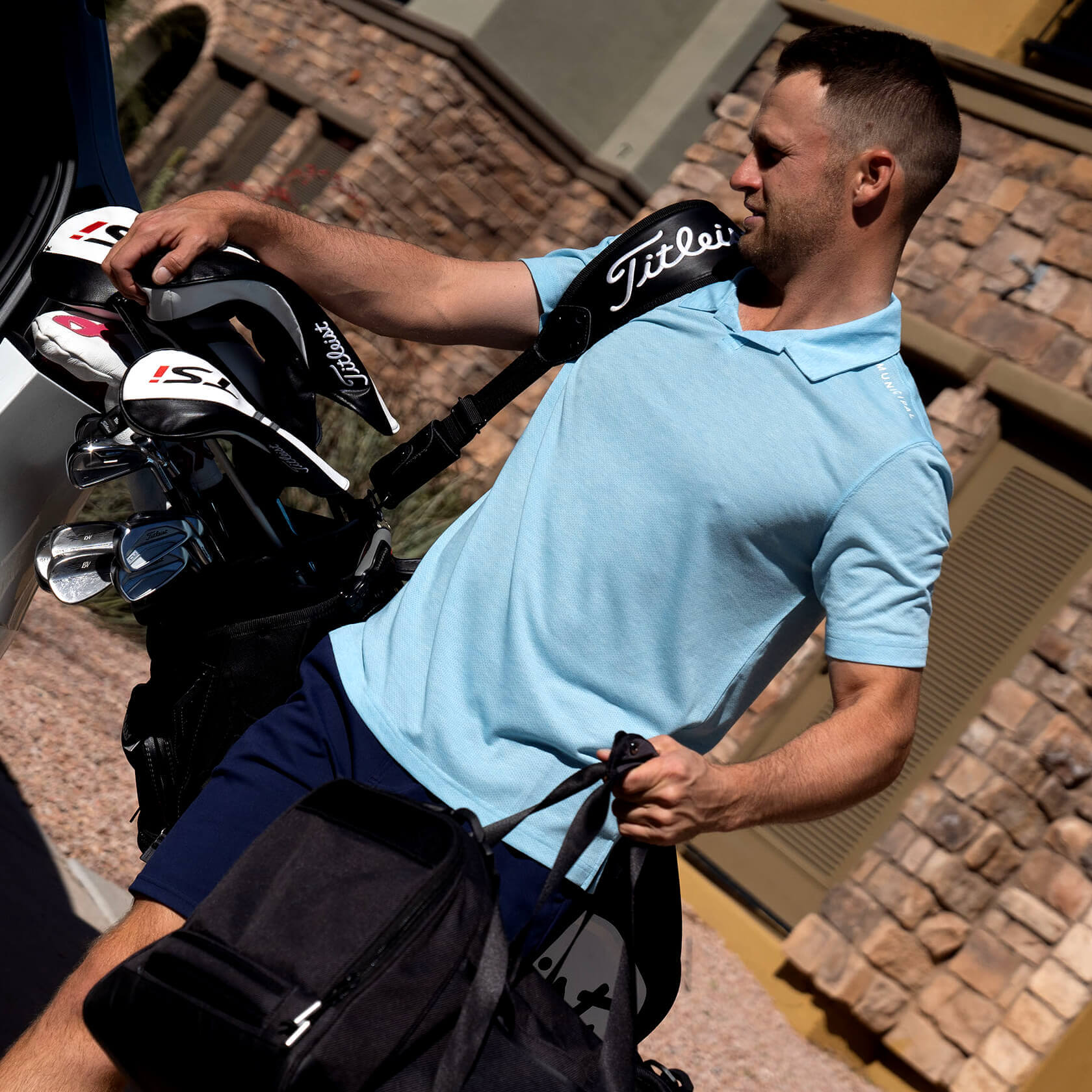 Their recentlty-launched
REC Sport Collection
is ideal for the sporty yet chic fella, who likes to look stylish but prioritizes comfort, while the REC Sport Collection features a
t-shirt
($58),
polo
($74),
pullover
($78) and
shorts
($68) that are moisture-wicking, quick-drying and wrinkle-resistant. Plus, what dad doesn't love Mark Wahlberg?! (He is a co-founder, along with Stephen Levinson and Harry Arnett.)
Cann
If you didn't know, Cann has been celebrating 'Microdose May' this year, and they're now offering a BOGO promotion from May 1st – May 31st (yes, there's still time left)! Cann famously coined the term 'Microdose May' for those who prefer a more 'little bit high' high, and it's a great way to spend Memorial Day weekend, Father's Day, or any summer occasion.
The new promotion goes as follows:
Buy 1 Hi Boy 4 pack of any core flavor, Get 1 Hi Boy 4 pack of any core flavor

Buy 1 Cann 6 pack of any core flavor, Get 1 Cann 6 pack of any core flavor 
Each of Cann's spiked core products include 2mg of THC and 4mg of CBD providing an approachable microdose that gives consumers full control over their experience.
As more deals and sales are revealed, we'll be sure to update this handy guide!