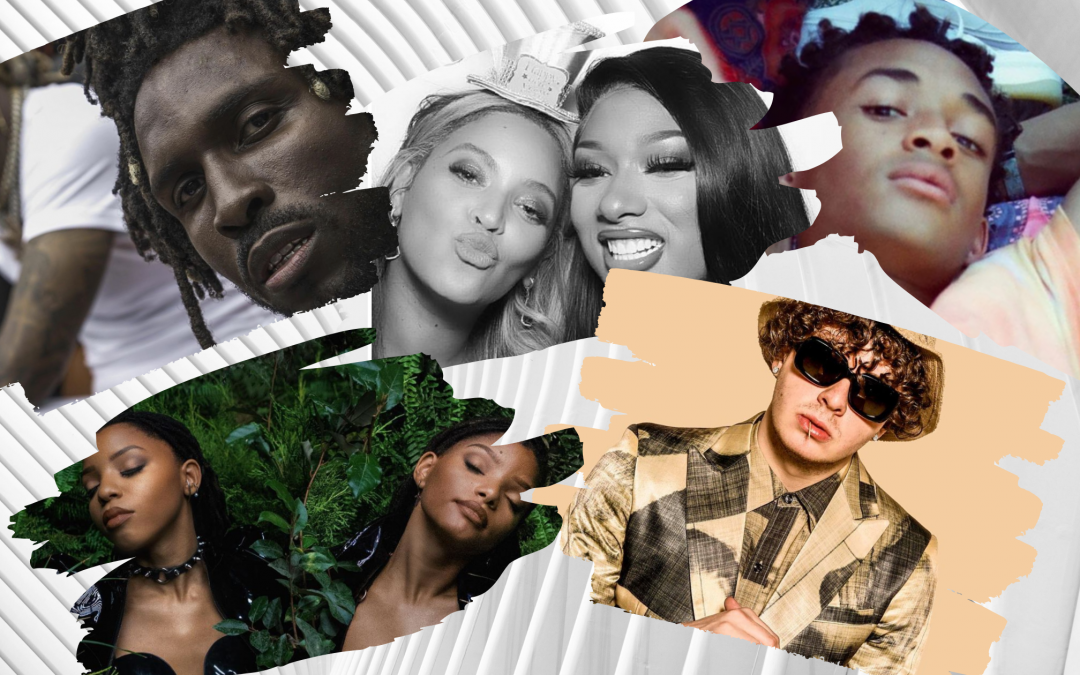 While we were on lockdown learning the latest Tik Tok dance craze challenge, pulling our hair out in our "solitary confinements", or spending much needed time with our families, the following artists cooked up hit after hit. I did my ingenious best, sniffing out the ones that were sizzling hot and ready to transform our quarantined environments into a space that could be appreciated and respected. Here are my top 5 hot summer tracks of 20Quarantine. Enjoy!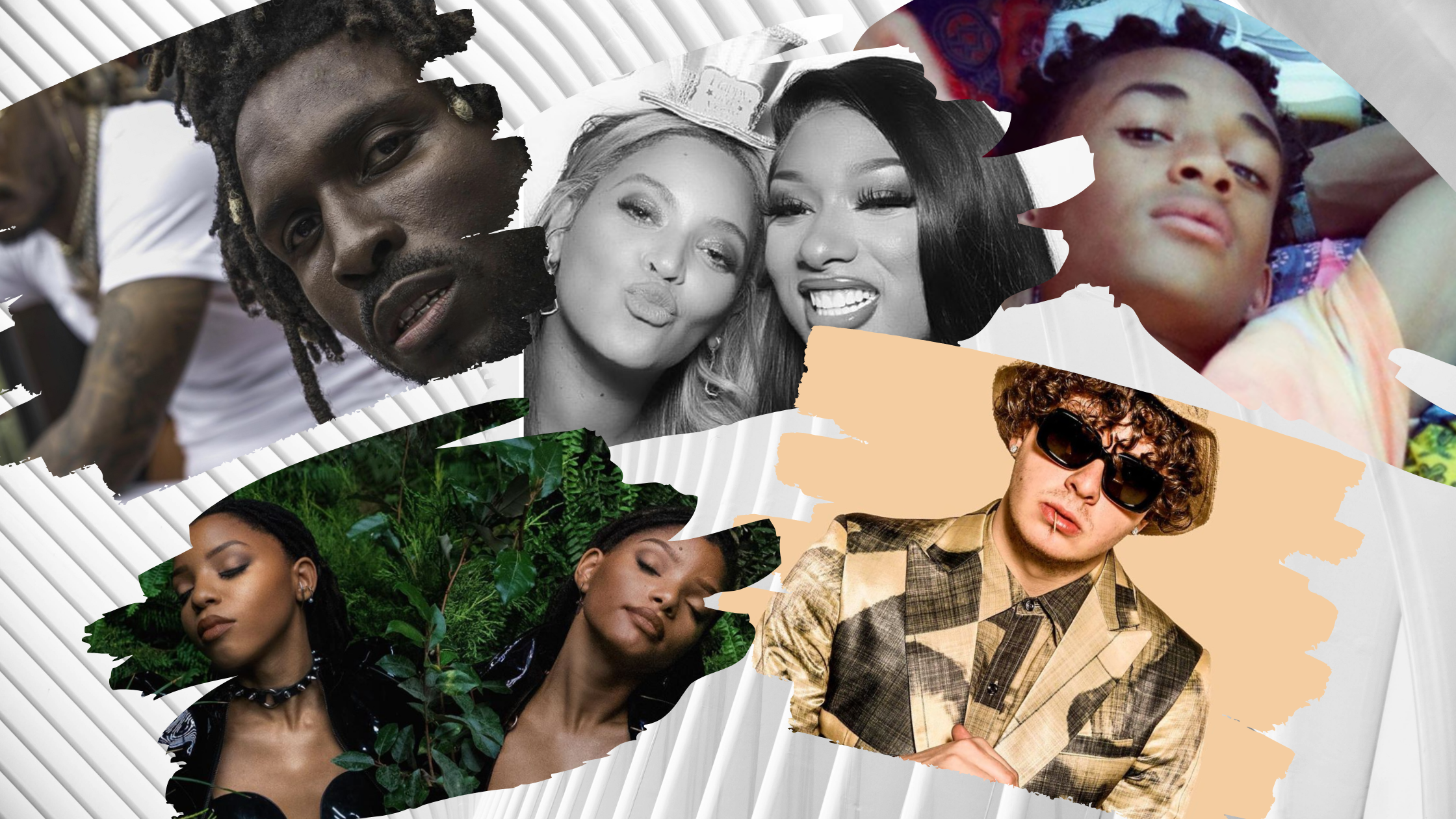 Megan Thee Stallion and Beyoncé set this summer's playlist on fire with their homegrown Houston collaboration with the remix to Megan's previously released single, "Savage". The 808 bass tinged track laced with a heavy kickdrum had every woman across the country "jumping to put jeans on" and feeling Queen B's pain ala post quarantine pounds! Megan serves up official Megan bravado over the J. White (Cardi B, Bodak Yellow, I Like It) infused beat with lines such as "I'm the shit ooh/ I need a mop to clean the floor/It's too much drip, ooh" and "I'm a savage/attitude nasty/talk big shit/but my bank account match it". Topping the charts with over seven thousand spins on Top 40 radio according to Mediabase USA Today and an accompanying viral Tik Tok video, this song heated up every living room, car ride, and quarantine club space for the summer.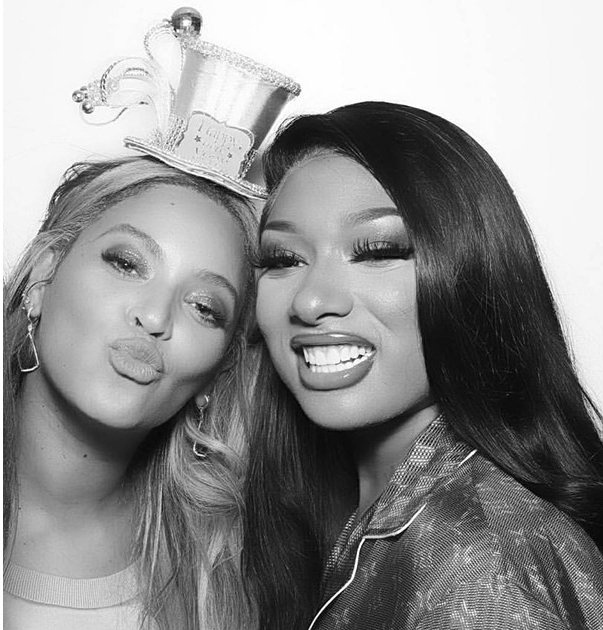 With the mention of Queen B, the summer's next smash is delivered by none other than the flirty, charismatic, and iconic Gen Z sister tandem of Beyonce's Parkwood Entertainment, Chloe X Halle. On the lead single "Do It" from their recently released album titled "Ungodly Hour" these young ladies bring sultry and soulful together with their harmonious vocals over a melodic dance track, colorfully produced by Scott Storch. Playful lyrics like "Taking pictures/ Make sure you can't see no lace/ That wig secure/ Like the money in the safe/ I look like bae" keeps up with the tempo in this ode to showing self-love, self-care, and encouraging young women to just have absolute complete fun during this pandemic filled summer. Scoring their first Top 5 hit on the digital song sales chart, this duo has proven to be an added refreshment to the Billboard charts and urban radio alike.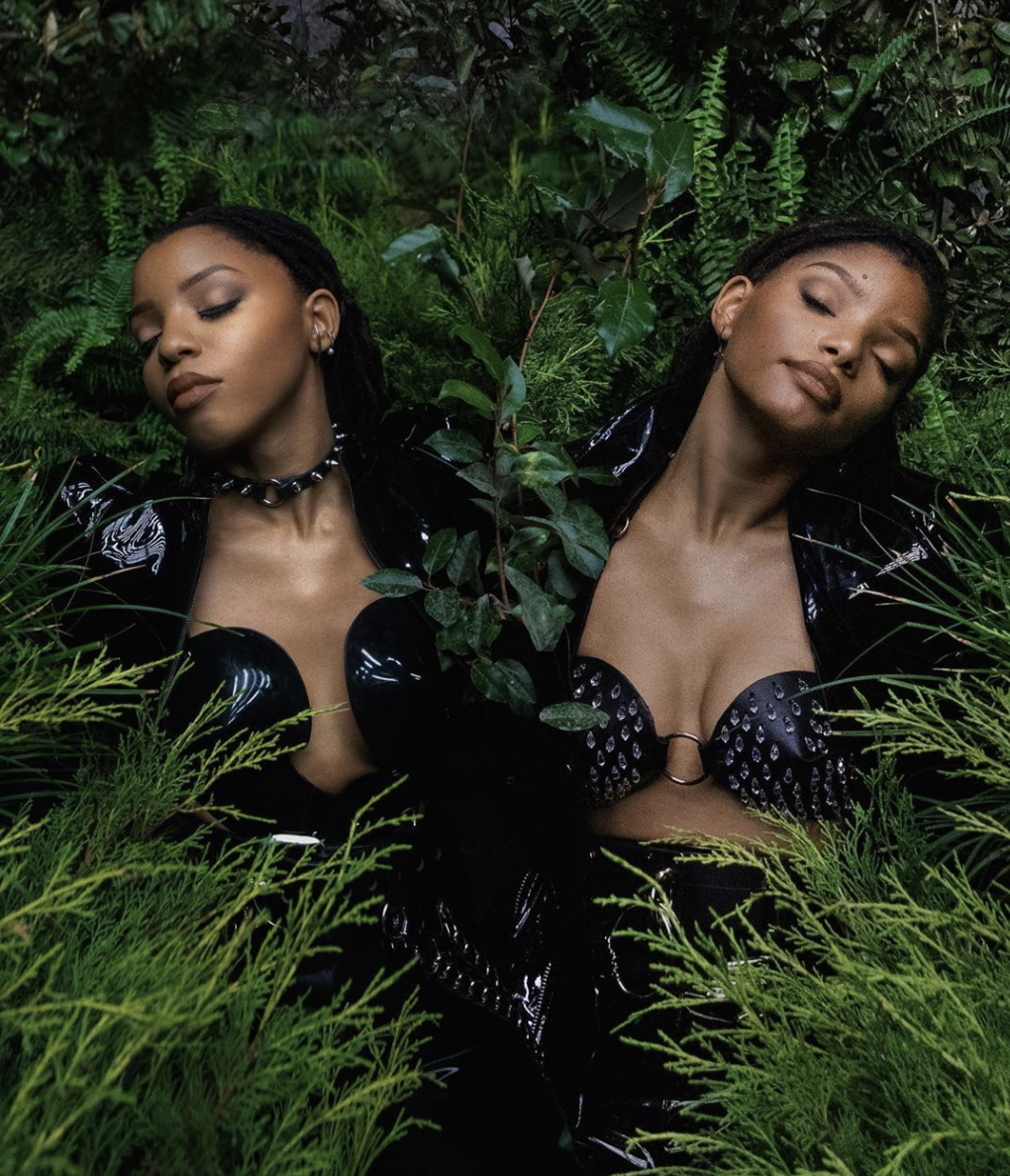 Moving ahead with contemporary R&B star SAINt JHN who enjoyed an arduous climb to Billboard's number 3 spot this summer with the resurgence of his smoky note single "Roses" which was first remixed by DJ Imanbek, which has now become an ultimate club banger remix ft. Future. This version of the record is raw strip club material at its finest that crept upon us during the quarantine and carried us into the anticipated summer of sexy that we all awaited. SAINt JHN states it best when he introduces the exotic dancer idea with braggadocio and vigor saying " I might bring them strippers out/ And tell 'em do it pole-less/You already know, already know, N—-s Roses" with Future riding the synth and the dark bass line which emotes a trancelike hook to follow. SAINt JHN surely has to be proud of the fact that Beyonce turned this record down several years ago. The cliché' is, to give them their flowers while they are here to smell them. Saint JHN has all the right to smell his roses now with this erotic hustler's homage.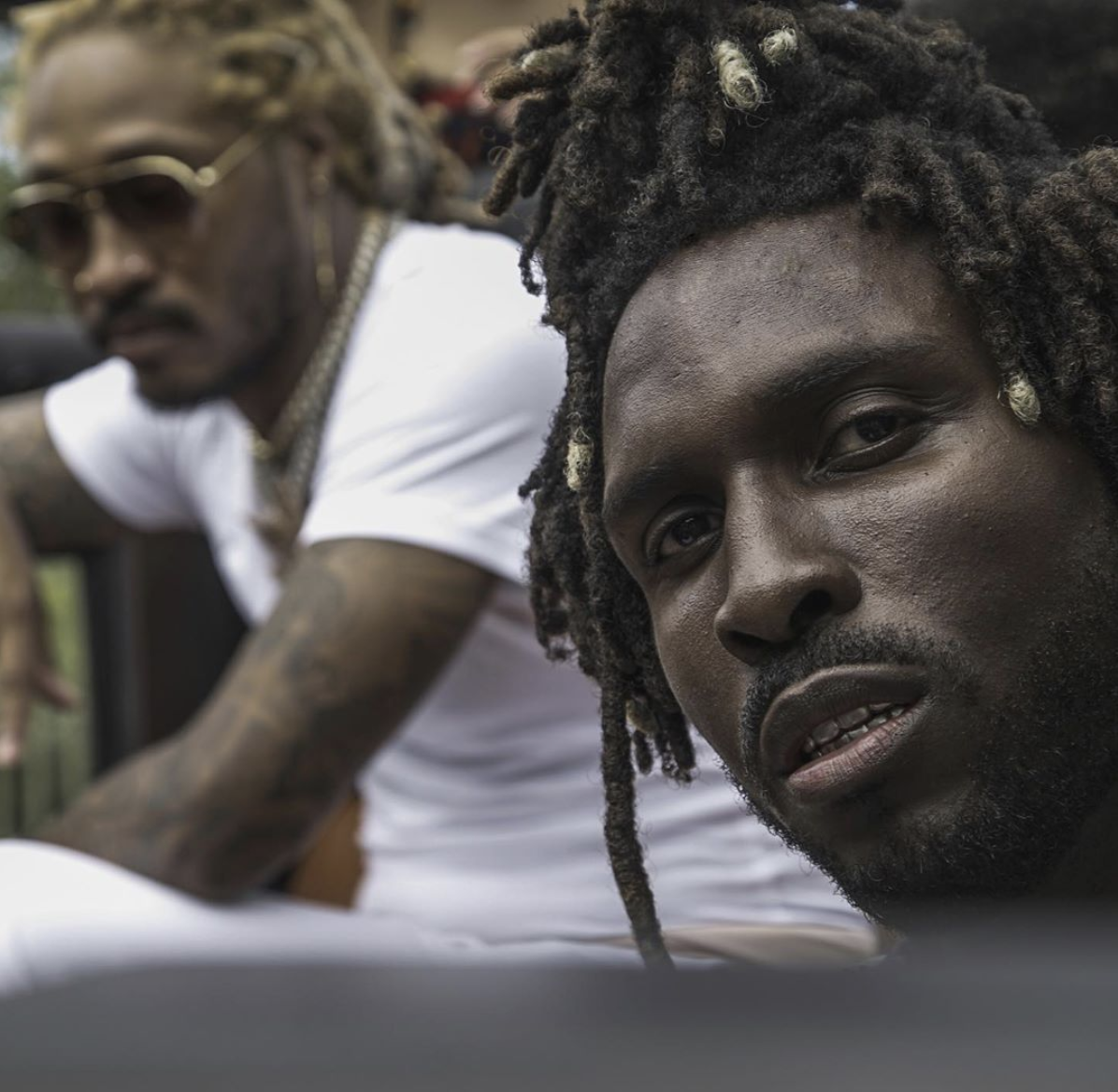 Segway into the infant stages of quarantine madness and here emerges heavyweight newcomer Jack Harlow. "What's poppin'?" is usually used as a greeting as in, what's going on? or what activities are taking place now or in the future? No Webster! And what's poppin with this Kentucky native is his XXL Freshman magazine cover debut (XXL, Aug 2020) and his new single befittingly titled "What's Poppin" which actually took off during the mid-latter time line of quarantine and continued to soar into the summer destined to become a party staple in the future. Stamped by JetsonMade and Pooh Beatz (Suge, DaBaby) fame, Jack lets us all know how he spent his quarantine safe and healthy "Just Joshing/ I'ma spend this holiday locked in/ My body got rid of them toxins". The allegro tempo makes this a fun and bright bop for the 22-year-old who rose to fame through Tik Tok with this single. Peaking at number 2 on the Billboard charts (Billboard.com) and with the release of his EP "Sweet Action", Jack is for sure to know "What's Poppin" all summer long.
Closing out the pandemic inspired playlist is stellar entertainer Jaden (Will and Jada's son without the Smith). Formally known as, Jaden belts out his undying love for his quarantine boo in this laid-back Beach Boy influenced jam. "Cabin Fever" is one of his best works to date since "Icon", seeing as though according to Jaden "I have to do things in the song (ICON) that are really not normal". Which is why it is definitely abnormal to want to engage during a contagious outbreak only to create a body of work well deserving of breaking the rules. He takes us on an iridescent California cruise while attempting to lure his lover out of lockdown to come outside and "play" so to speak in his VEVO debut visual for the single.
"I wanna feel your body on me/ Tall palm trees/ And kaleidoscope dreams/ I'm at home thinking bout you and me/ Cause girl, I got that cabin fever" explains how he is reminiscent of the free time previously shared and how he is pining to re-create those moments with her again as he shouts out the 818 and 310 area codes designating his destination throughout the verses.
Jaden told a Vulture interviewer in July that "this song is made to be listened to when the sun is setting and you're feeling good", hence the soft guitar riff and melodic hook penned by super producer Burns (Lady Gaga, Little Mix). "Cabin Fever" is a stark contrast to Jaden's previous releases and his upcoming mixtape release "The Cool Café: The Cool Tapes Vol. 3", but rest assured that he'll continue to make "feel good" music during these isolated times.