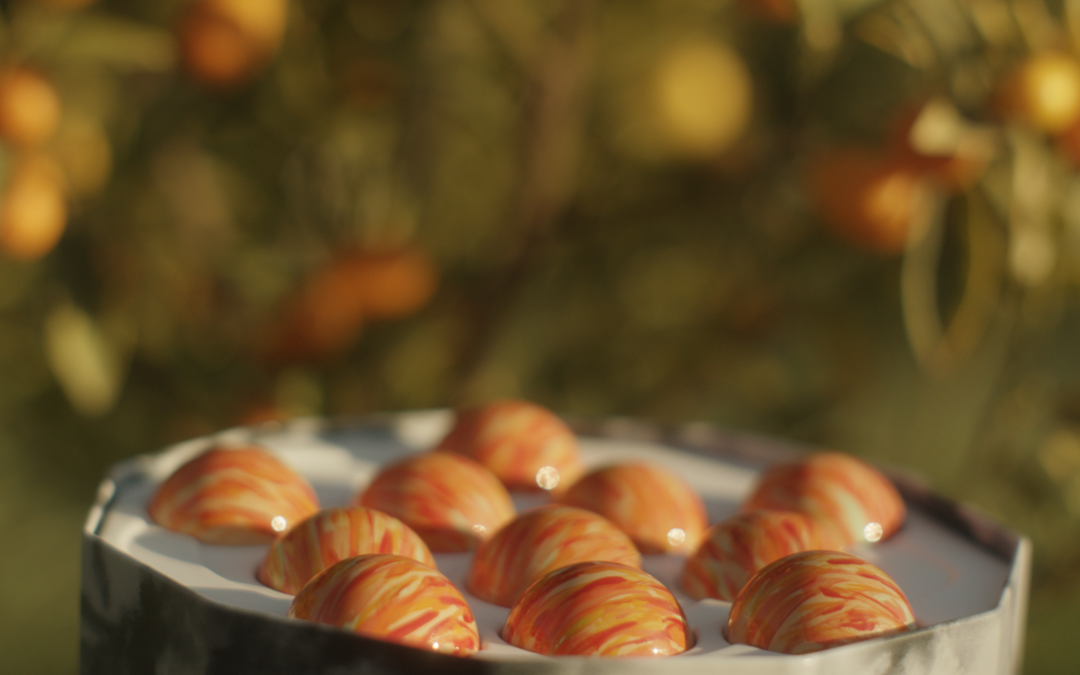 Artful, modern, luxurious, and even futuristic are a few words that could be used to describe the elevated cannabis-infused edibles handcrafted by the Cloud 11 team.
Born out of a desire to offer more than just a traditional cannabis edible, Cloud11 is co-founded by Chef, Sommelier, and Entrepreneur Nicholas Pritzker, and Eleven Madison Park alum, Chef Manuela Sanin. The duo set out to create a newfound edible experience that marries creative passion, culinary excellence, and sophistication.
Now, nearly a year after launch, they have created their first limited-edition offering — a nostalgic callback to childhood summers: Kumquat Creamsicle. The decadent chocolate features fresh kumquats harvested from Northern California's Frog Hollow Farm, and until May 30th, Cloud11 was only available for delivery in Los Angeles. However, with the launch of Kumquat Creamsicle, Cloud11 is now available for same-day and scheduled delivery throughout the state of California!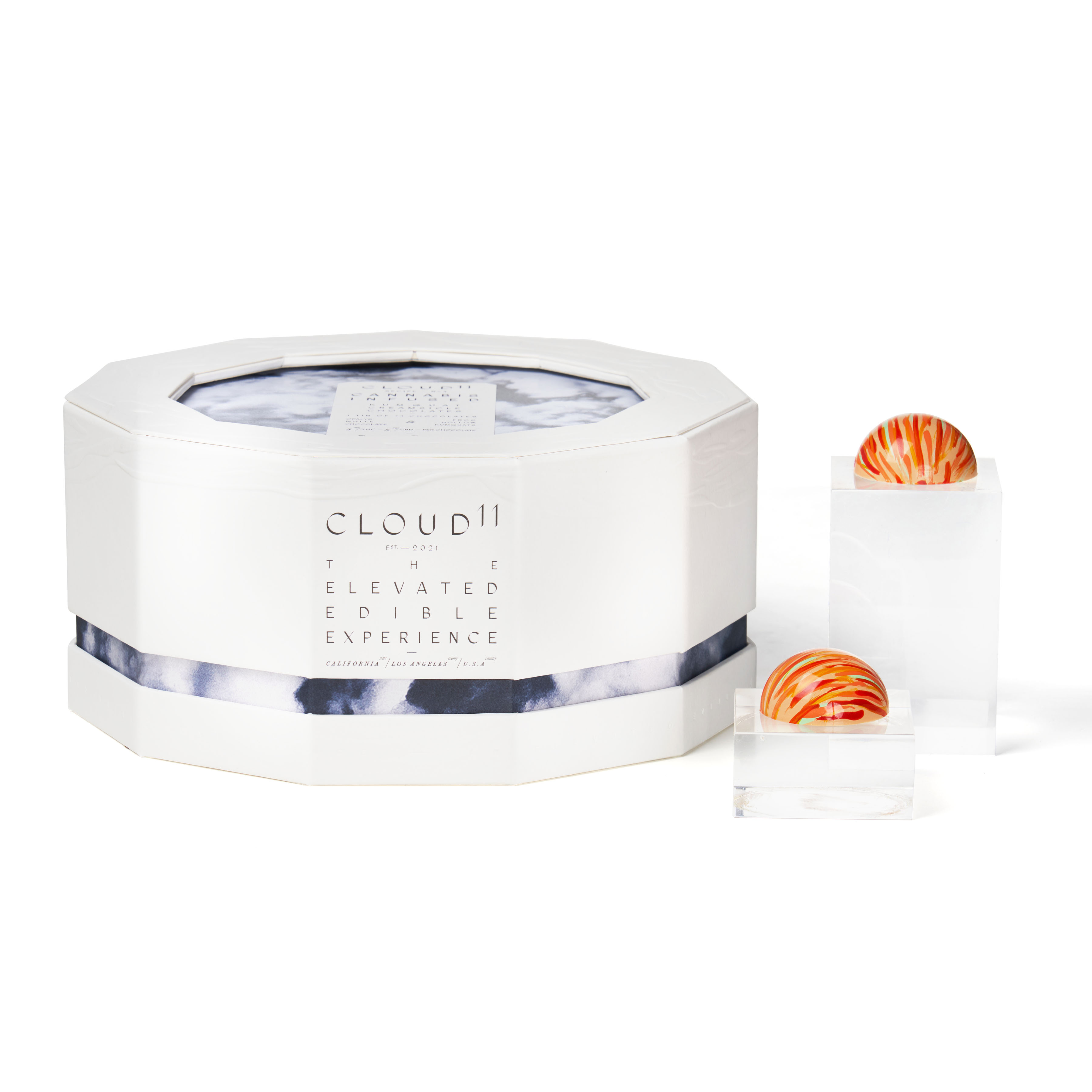 Executive Chef Manuela Sanin infused white chocolate with fresh orange zest to create the chocolate's delicate shell, which is hand-painted in a color palette reminiscent of a hazy California sunset. Keeping with the company's tradition, each edible is hand-painted and meticulously crafted. Inside the chocolate is a layer of fresh kumquat marmalade, featuring fruits grown this past winter on Frog Hollow Farm, a pioneering organic and regenerative farm in Brentwood, CA outside of San Francisco. The kumquat marmalade is complimented by a layer of salty vanilla ganache to create a complex dessert that is tangy and bright, yet creamy and smooth.
"Kumquat Creamsicle celebrates California's agriculture, from kumquats to cannabis," said Founder Nicholas Pritzker. "This limited-edition infused desert brings these traditions together in an unexpected way to create a beautiful and nostalgic experience that commemorates our expansion from Los Angeles to the rest of the state."
Each of Cloud11's Kumquat Creamsicle chocolates include 5mg of THC and 5mg of CBD, but unlike other similarly dosed edibles, each chocolate is "dessert-sized" and large enough to be savored in two bites. 11 individual chocolates are nestled in a sculptural tin, wrapped in an original artwork by Bay Area artist Rachelle Reichert, and delivered inside a centerpiece-worthy tactile embossed sleeve. 100 editions of this limited-release culinary artworks are available for same day and scheduled delivery across the state of California for $90 at findcloud11.com.
Cloud11's original three debut recipes include:
Salted Peanut: As an elevated take on the classic, beloved peanut butter cup, Cloud11's Salted Peanut is a silken, creamy peanut butter ganache encased in delicate, decadent dark chocolate finished with small-batch hand-crafted sea salt from Amagansett Sea Salt Co. Wonderfully smooth, each bite brings subtle waves of sweetness balanced perfectly with a wash of slight saltiness.

Strawberry Pink Peppercorn: Featuring strawberries from L.A. institution Harry's Berries, Strawberry Pink Peppercorn is creamy and complex with a floral pink peppercorn twist to create bright and bitter bursts of flavor. Fresh and alluring, this one of a kind can't help but melt in the mouth.

Black Sesame Yuzu: With Wadaman sesame paste sourced from Japan, Black Sesame Yuzu is sensual and sophisticated. The toasted nuttiness of sesame unfurls alongside the fresh sharpness of yuzu. Earthy tones sit sumptuously alongside brilliant, bright citrus before fading away into a subtle smokiness.
Each flavor is available in 11-piece tins with two dosage options: 2mg THC/2mg CBD or 4mg THC/4mg CBD. Single tins feature one flavor in one dosage and retails for $90, while double tins can combine two flavors and dosages, and retails for $170.