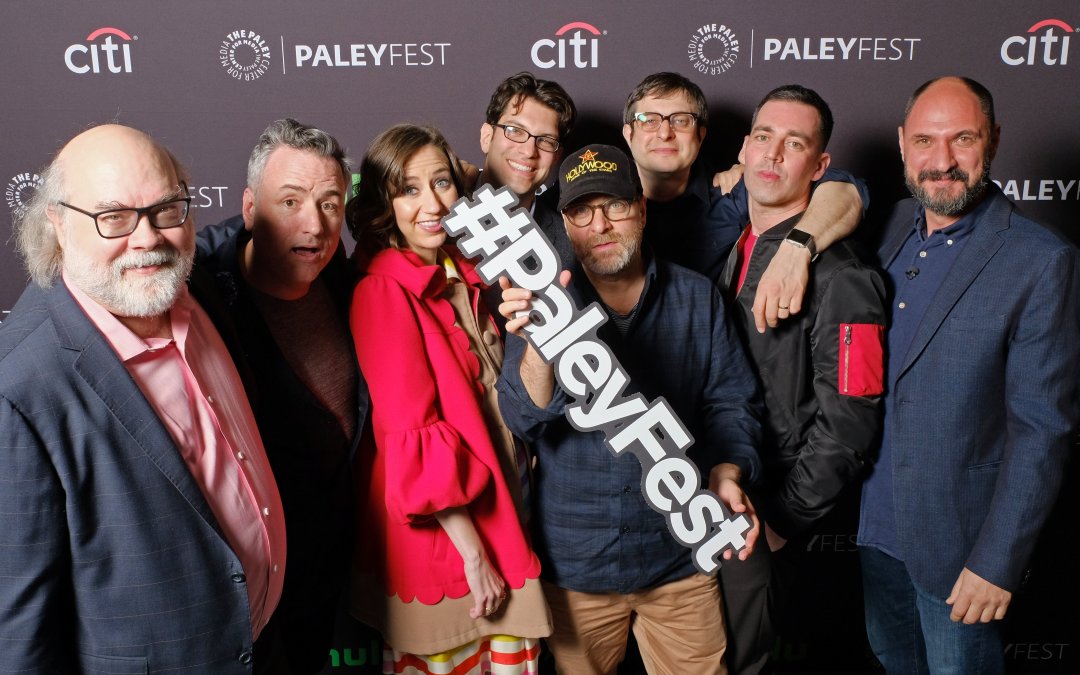 Cast and Creators of Fox's Hit Animated Series, Bob's Burgers, Share Upcoming Exclusives for Fans at PaleyFest L.A.
The second weekend of PaleyFest L.A. saw fans of the hit animated series, Bob's Burgers, gather at The Dolby Theater in Hollywood to see exclusive clips and never before seen footage of upcoming episodes along with a live Q&A and table read with the cast and creators of the show.
There was no shortage of laughter in the theater that evening as most fans of Bob's would come to expect from the comedic personalities that the fans have come to love.
Moderating the panel that evening was Bob's Burgers creator, Loren Bouchard, who went on to explain that what makes the show so unique and captivating is that the core of the Belcher Family is optimism.  The cast collectively agreed that optimism is certainly an underlying theme between the Belchers as that's what ultimately glues the family together no matter what obstacles are thrown at them.  "In terms of the show itself, a companion to optimism is acceptance and inclusiveness.  This show is supportive of anyone and everyone and so non-judgmental and that's in large part because of you (the fans)." – Executive Producer, Jim Dauterive.
Fans were treated to a sneak peek of the upcoming Easter episode that sees Bob and Linda get competitive over who hides their Easter eggs better.  Things take a turn when the couple accidentally gets very drunk on a mysterious bottle of cheap wine.  Loren also revealed the news that Bob's Burgers will finally release a complete soundtrack album this year with the most memorable musical numbers that were written and produced for the show.  The official release for the Bob's Burgers musical album is May 12th, 2017.  Fans also learned that a new character will be introduced before this season is over.  The biggest reveal was right after the live table read when Loren confirmed that the first episode of the next season will be completely drawn by the fans.  Bob's Burgers has begun promoting a contest through their social media to get fans excited to submit work and be selected to create a full episode.
Make sure to tune in to Bob's Burgers Sunday nights on FOX.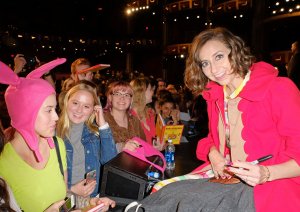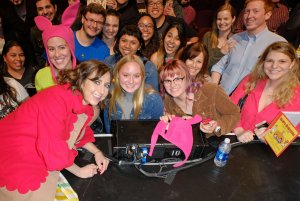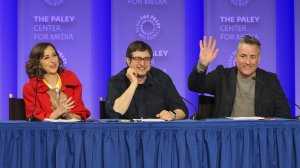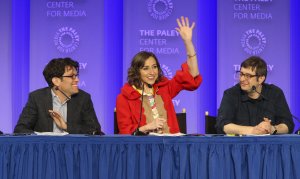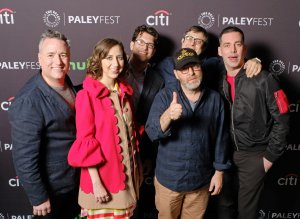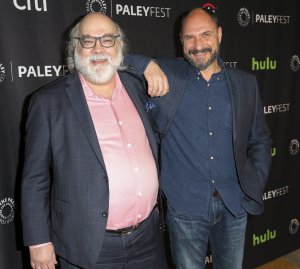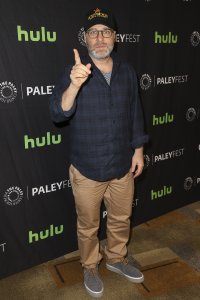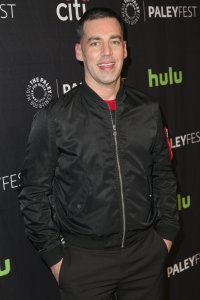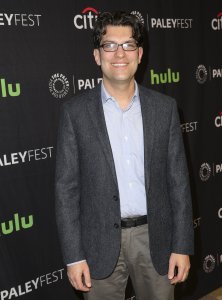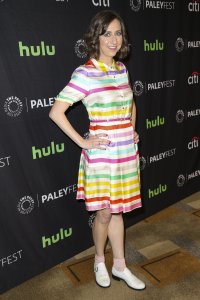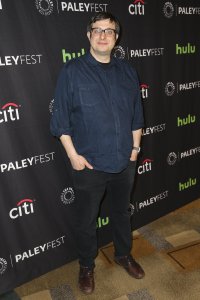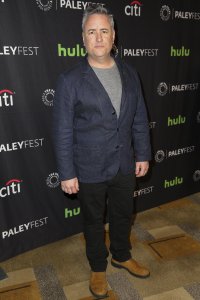 PaleyFest LA 2017 honoring Bob's Burgers, presented by The Paley Center for Media, at the DOLBY THEATRE on March 24, 2017 in Hollywood, California. © Imeh Bryant for the Paley Center
Panelists included:  Jon Benjamin, "Bob Belcher"; John Roberts, "Linda Belcher"; Kristen Schaal, "Louise Belcher"; Eugene Mirman, "Gene Belcher"; Dan Mintz, "Tina Belcher"; Larry Murphy, "Uncle Teddy"; Loren Bouchard, Creator, Executive Producer, Writer; Jim Dauterive,Executive Producer; Paul F. Tompkins, Special Guest; John Early, Special Guest; Brian Gattas, Special Guest; Lindsey Stoddart, Special Guest; and Jennifer Smedley, Special Guest