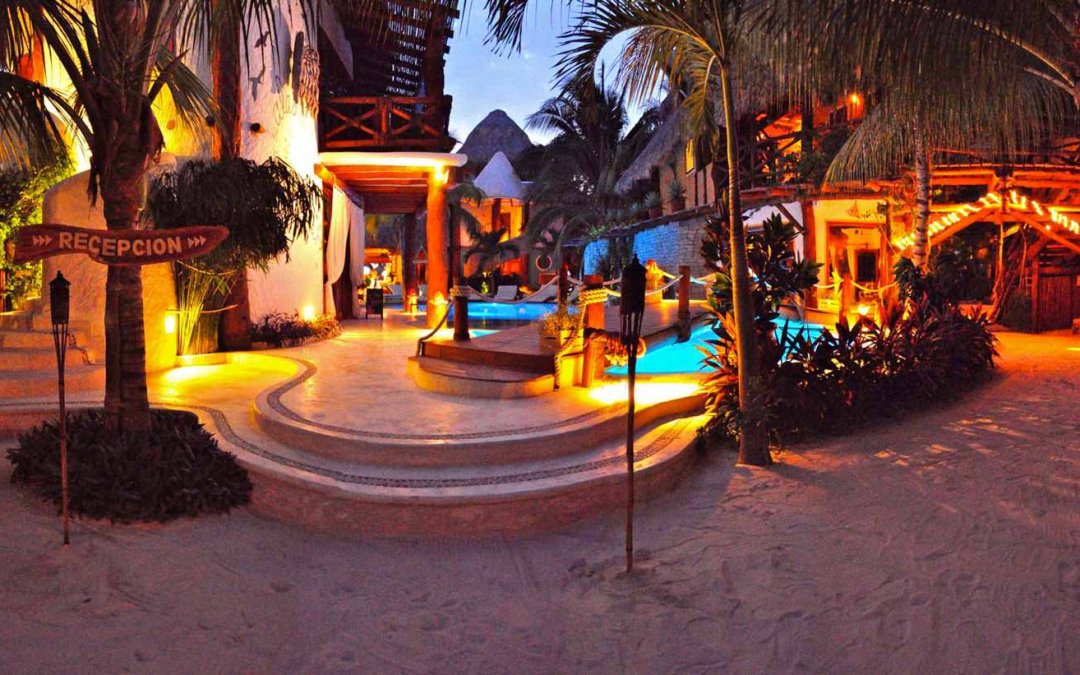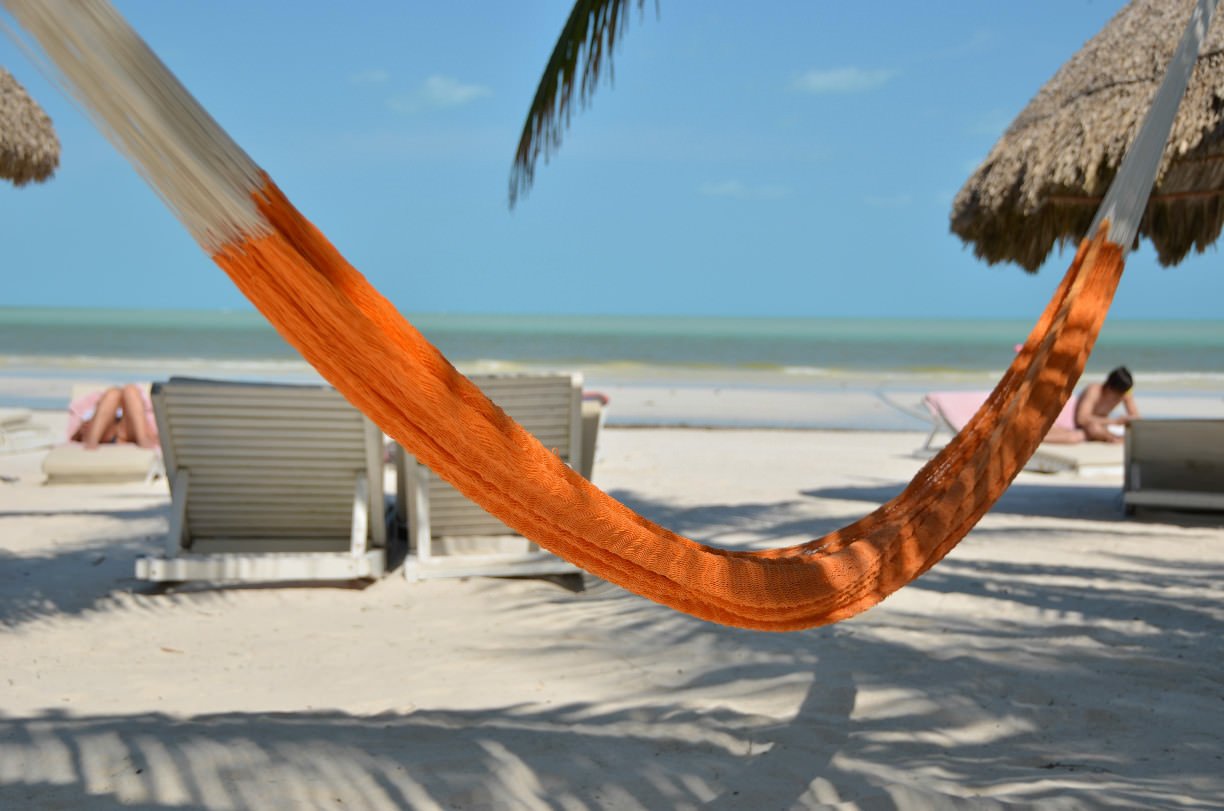 By Zuke Oshiro
The Mexican Rivera, which lies to the far west and dips into the majestic blue seas of the Caribbean is a famous tourist destination for Cancun, Playa del Carmen, Cozumel and many smaller islands that dot the landscape. We can soon add the quieter destination of Holbox (pronounced Hol-bosh) to that list as the dusty little seaside town starts to get noticed.
A mere three-hour bus drive from the hustle of touristy Cancun, this is a ride through the countryside of Mexico replete with small food stands, school children and people commuting from town to town. If you are not on the express bus, it can seem like a long journey, but once deposited in Chiquila, the short boat ride to Holbox is worth the wait.
This is the northern tip of Mexico, the Yucatan Peninsula, far removed from the large tourist ships and a journey back to a time when tourism hadn't consumed the population with Starbucks and McDonald's. They are not here, yet. And hopefully, it will take a long while  for the tourist trade to discover this gem. What you will find is an island with few cars, the main transportation is a golf cart, rusted by years of sea salt exposure, and a driver, with some English experience—it is of no consequence, the island is so small there is little hope of getting lost.
The main attraction to Hotbox is its lagoon—which seems to go miles into the sunset and is walkable and is rich with flamingoes, pelicans, and other birdlife.
Once in town, which is a series of dirt roads that all meet in the center. This is a 26 square mile island (same size as New York City!) so the ocean is never far off. For the adventurous traveler, there are so many walkable treks that lead to sudden lagoons, singular piers that stretch to the sunset and of course, there is always the seashore. But let's get back to the bars. There is the Bar Arena Isla Hotbox which is a rooftop bar complete with a hot tub. The new kid on the block Básico is an open shell bar with a mixologist who conjures up spices and liquors, and if so inclined the occasional grasshopper delicacy is to be found here.
Side streets offer some great eating experiences, in particular, Milpa. Which a family run vanguard restaurant with Mexico-City-born-and-trained chef, Adrian Barajas. Reservations are converted into name tags as you come to the restaurant and the entire affair is treated as an experience, which it is. The menu offers such interesting dishes as Drunk Octopus Roaming Valladolid, which translates to roasted Octopus with bacon bits, bell p[pepper caviar, cacahuazintle corn and courgette filled with beer salsa with Valladolid chorizo.
By day, the beach, tourist cruises to see fish, whales, and lounge in the many hotels with their beachside bars and restaurants. Casa Las Tortugas, situated on the shoreline is stunning at night. Amber lights and reveal walkways and bridges. The hotel offers twenty-four romantic rooms and suites with a variety of views.
As we all know, the world is becoming fabulous—every distant corner is suddenly recognized as social media, the camera-phone and other recording devices take note of the splendor and beauty of places we have rarely visited. Holbox is such a destination: not quite touched by commercial hotels, restaurants or tourist attractions and yet accesible, compelling and a perfect place to experience Mexico in a new and different way.