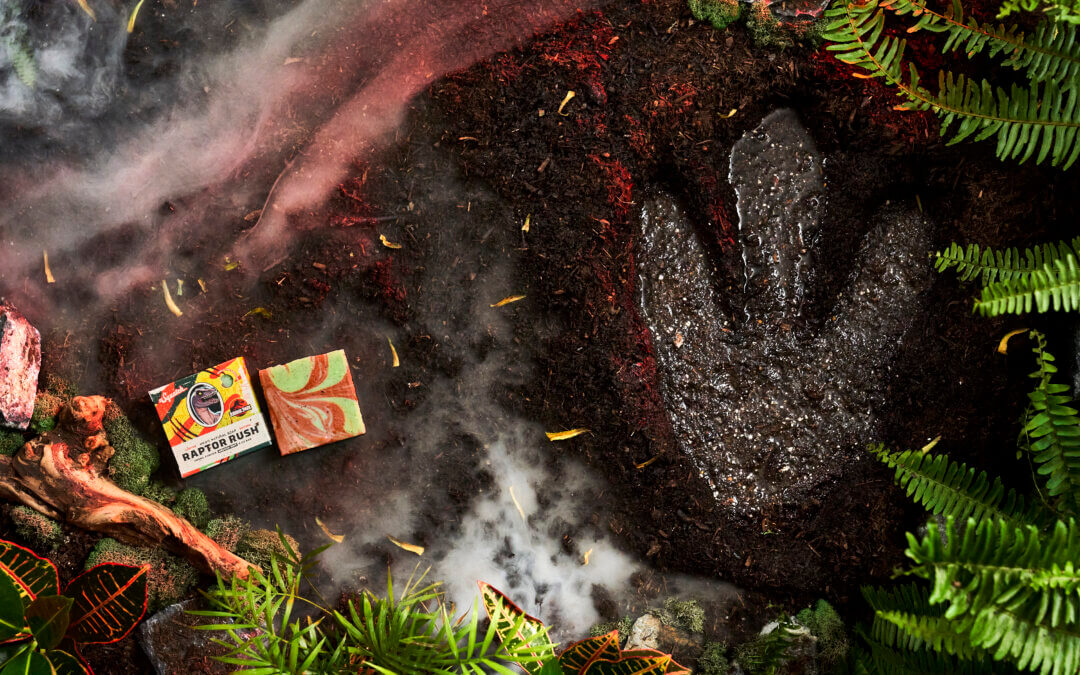 It's been a wild week of weather in SoCal, and next weekend things will get even wilder with the inclusion of… dinosaurs?
It's a blast from the past as men's personal care brand, Dr. Squatch will be 'unleashing' a slew of dinosaurs throughout Venice Beach on Saturday, March 4th to promote their new Jurassic Park collaboration, released on February 24th! If you're looking for something to do, it could be the perfect and most unthinkable event to happen in millennia! With dinosaurs running on the loose, and the body odor squa-tching power of dinosaurs being given away what's there not to like?
This partnership celebrates the blockbuster film from Universal Pictures and Amblin Entertainment's 30th anniversary in 2023. Dr. Squatch dinos will be running throughout Venice and jumping out at bystanders to hand out the special edition collaboration samples:
King of the Briccs

Prepare for an adventure and step into your shower and go back in time, to the entering park gates on Isla Nublar, 1993. Now approaching the T. rex paddock…King of the Briccs sits atop the food chain with a woody, spicy scent, and powerful ingredients like Amber, Sawtooth Oak Extract and Dragon's Blood.

Raptor Rush

 Lather up and experience the thrill of the hunt with Raptor Rush, featuring an earthy scent and prehistoric ingredients like Fossil Powder, Dinosaur Plant Extract and Dino Egg Fruit Extract.
Ahh, nothing like that old Jurassic era scent. Complete with a home base, guests can expect a Dr. Squatch x Jurassic Park jeep filled with soaps for visitors and bystanders to take home. Pretty sure this beats getting eaten by dinosaurs any day.