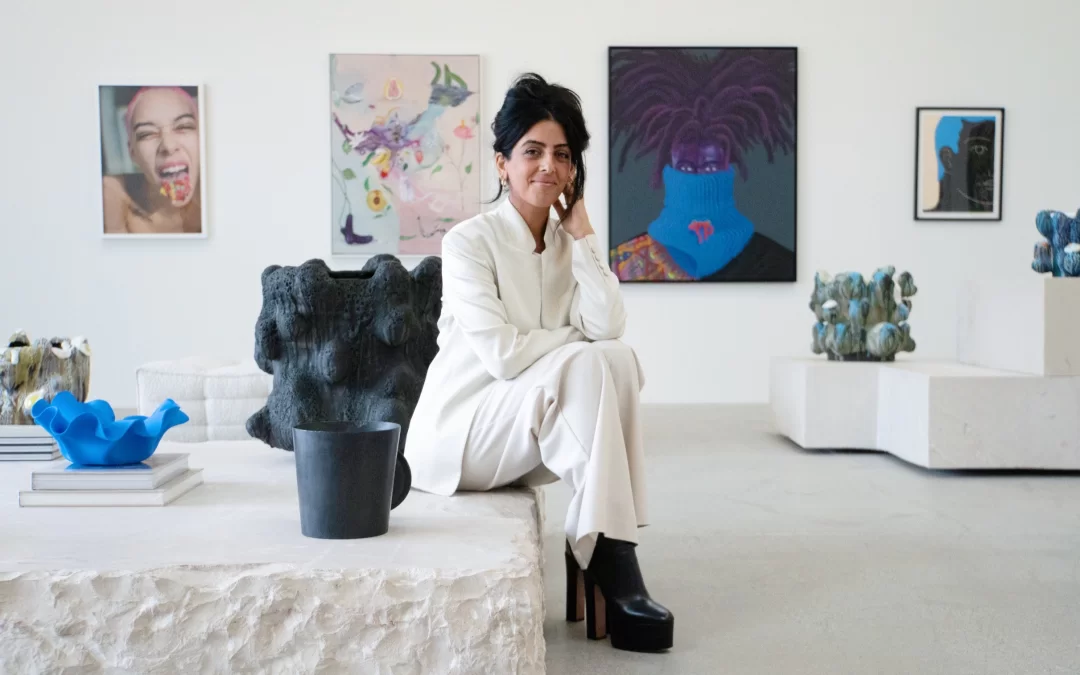 If you love art and need something to do on an upcoming weekend, there's a new gallery worth checking out!
On April 20th, Tappan Collective opened their doors to their second show, APEIRON, at their brick and mortar gallery on Melrose Ave — the perfect weekend activity for lovers of all things art and design! The gallery is noteworthy — not just for its location — but due to the unique and memorable pieces that are available for purchase. Ranging in value, Tappan Collective offers $300 shipping credit for first time orders, as well.
Ultimately designed as a re-imagined alternative to the typical "white cube" gallery, the space emulates a sense of comfort and discovery like no other before.
As an artist and a storyteller herself, founder Chelsea Neman Nassib's goal of taking her online gallery to brick-and-mortar was to help customers visualize how and why the creators make what they do through a story of their own. Their newest show 'Apeiron' – Greek for 'that which is unlimited' – features a diverse range of works that express the energy of life and the importance of uninhibited creativity. 
Tappan Collective invites everyone to immerse themselves in this collection that celebrates optimism, creativity and artistic expression.
Located at 8200 Melrose Ave, participating artists in this exhibition include, Ali Beletic, Brian Merriam, Brianna Lance, Bryce Wymer, Georgia Elrod, Hannah Carrick, Helen Rebekah Garber, Michael Wall, Michael DeSutter, Qhamanande Maswana, and Tyler Guinn. The Apeiron Collection is available for viewing until June 10, 2023.