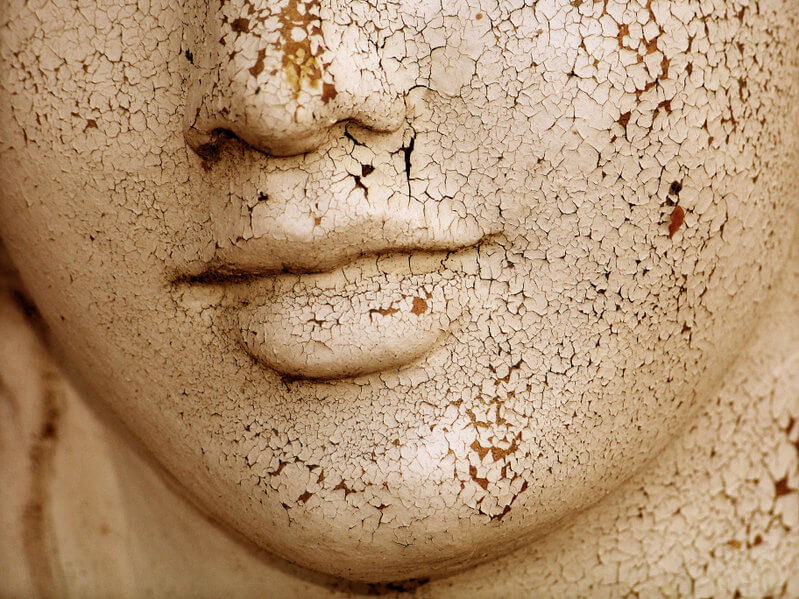 6 Expert Ways to Protect Your Skin From Scarring, Injury and Blemishes
With the warm season here, you bare more skin. However, you want to keep your appearance glowing and blemish-free any time of year.
Your skin is your body's largest organ, and many things can damage it. Here are six expert ways to protect your skin from scarring, injury and blemishes.
1. Leave New Pimples Alone
While sitting in your 8 a.m. chemistry class, you notice a bump on your chin that feels like a fresh blackhead. Your tendencies might scream, "pick at me!" Please try not to yield to the temptation. Picking at your skin can introduce new dirt and germs into pores, making existing acne worse. Trying to pop a newly erupted pimple can push bacteria and oil deeper into the infected pore, increasing swelling, pressure and redness. Icing such spots can reduce swelling and redness until they reach the point where you can perform an extraction.
2. But Treat Injuries Quickly
The old cliché may advise you to never trust a man who has no scars — but the originator of this saying spoke metaphorically. In reality, you want to practice proper wound care to prevent scarring.
If you get a cut or a burn, your first order of business is to thoroughly clean the wound to remove any debris. You also need to cool burns before applying any ointments that might seal heat inside your skin. Once you've cleansed and cooled the area, apply a dab of petroleum jelly to the affected area to keep the wound from drying out and forming a scab. You can also use silicone or hydrogel sheets for larger wounds.
Bruises fade in time, but they can distress you if you end up sporting purple and green blotches that contrast with your sleeveless pink bridesmaid's gown at a summer wedding. Icing your bruise immediately after the bump occurs can help minimize discoloration. Please ensure that you use a fabric bugger between the ice pack and your skin to avoid making matters worse.
3. Use the Right Tool
Take heart, perfect skin seekers. You can still enjoy the gross-yet-satisfying sensation of popping your pimples if you wait until the right time and use the correct instrument.
It's best if you use self-care techniques after a seasoned professional shows you the ropes. However, let's keep it real — not everyone has the money for a dermatologist. You can buy comedone extractors such as those recommended by Dr. Pimple Popper and find instructional videos online if you can't afford a trip.
4. Or Call a Professional
If you have the means, please see a professional for the best advice on protecting your skin from scarring, injuries and blemishes. Please don't think this advice implies that you can't learn how to take care of your skin at home.
However, your dermatologist can help you considerably in this endeavor by identifying your skin type and recommending products ideal for your unique DNA. You could potentially save money by not wasting countless pennies here and there trying various products that may work for others, but not you.
5. Wear Sunscreen
If you haven't started wearing sunscreen each day yet, please get into the habit. Even if you adopt the mindset of, "early humans didn't wear protection, and they survived" keep in mind that things have changed. Climate change means humans now experience more ground-level UVA radiation than past generations.
If you eschew commercial sunscreens because of the chemicals some brands contain, you can make DIY protection. All you need is some powdered zinc oxide and a carrier base that works well for your skin type. Coconut oil works wonders for dry skin, while argan oil won't clog acne-prone pores.
6. Nourish Your Skin
Even if you try to be careful, you will eventually suffer life's bumps and bruises. When you do, your body will heal itself — and recovery will go more quickly if you provide it with the right building blocks for doing so.
If you don't follow a vegan diet, try to consume more fatty fish for the omega-3 fatty acids and vitamin E. The omega-3's reduce redness and inflammation from pimples, while vitamin E protects against damaging free radicals. Plant-based foods such as walnuts, sweet potatoes and red and yellow bell peppers likewise contain various antioxidants that help protect your skin cells from further damage and provide the materials they need to heal.
Protect Your Skin From Scarring, Injuries and Blemishes
Looking your best means taking care of your body's largest organ. Protect your skin from scarring, injuries and blemishes to give it the best chance at longevity.