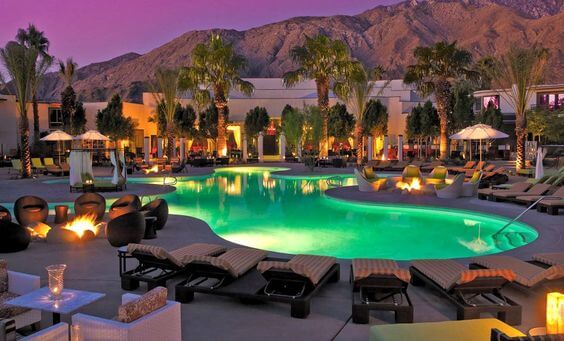 Sun, Fun, and the Magic Nights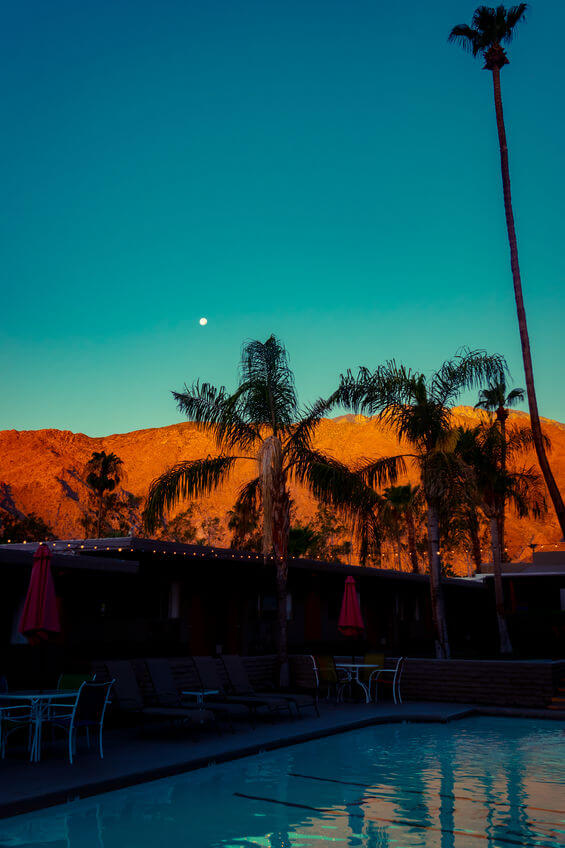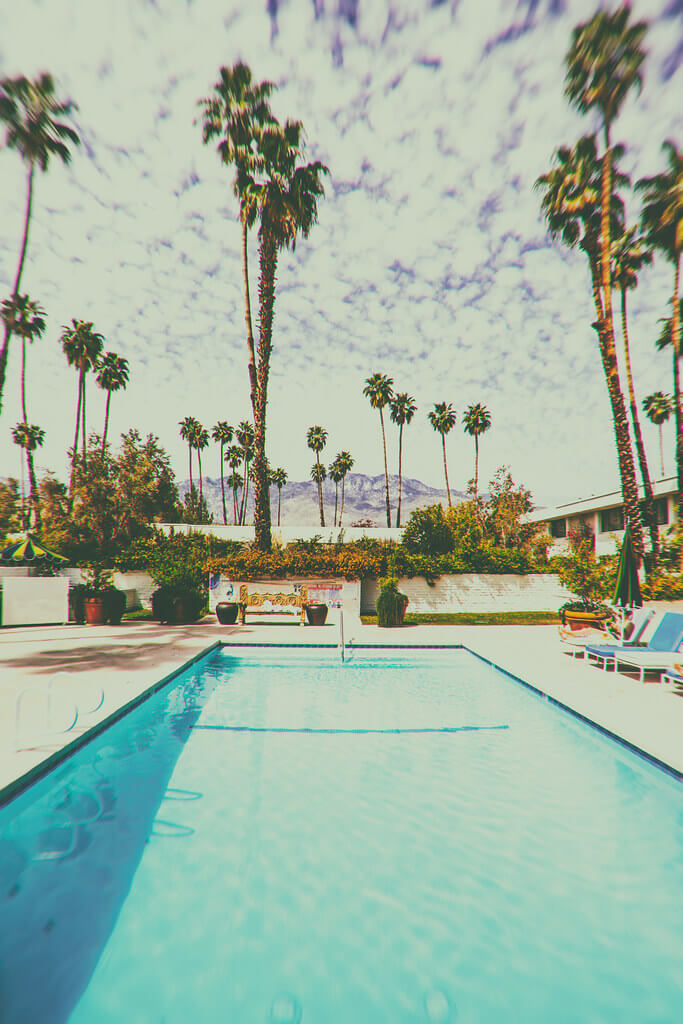 Fun Facts: Palm Springs has the largest concentration of midcentury modern residential architecture in the world, showcased every February during the Modernism Week celebration.
With more than 70,000 pools, Greater Palm Springs can boast that it has more pools per capita than anywhere else in the country.
Greater Palm Springs is the home of more than 100 golf courses, which is why many refer to us as the Golf Capital of the World

.
Every city has its personality. Something to consider is whether or not that city is a city of night—or day? Los Angeles by day, is frankly an often-unattractive attraction of template malls—especially if the background light is the opaque gray that haunts the the early summer. This has become a topical discussion in such masterworks as John Rechy's City of Night and the Door's L.A. Woman, which begged the question: " Are you a lucky little lady in the City of Light? Or just another Lost Angel? City of Night". Los Angeles by night actually has some glamor. Take a visit to the Griffith Observatory to see a panoramic view of the city with all its twinkling and a parade of heatwaves and enjoy. The daylight will reveal a sprawling endless scenery of freeways and buildings—hardly the stuff of Hollywood dreams.
)As we head southeast to that cozy town of Palm Springs and its environs, we are treated to a different perspective: this is not a city you want to be in the daylight. In the summer the heat can settle in at 108 degrees and above. Barefoot walking not recommended for humans or animals. It is a perpetual Play Misty for me as the misters create a watery gloom of vapor that quickly evaporates in the mid-day sun. But then comes the night—The Palm Springs night, the night of the cashmere wind, the whispering hush of palms trees swaying—sounds poetic? It is. For at the close of day, the lights come on, lines get drawn, the temperature dips, the rattling of cocktail stirrers begins—it's time to party!
There is something unique about the desert night—there is little humidity in fact, Palms Springs with the exception of June 23, has not had any rain in 128 years, but there is a slight breeze and that makes everything sexy. This must be true as it explains the proliferation of bedroom mirrors that are everywhere in Palm Springs—closets, ceilings, walls, everywhere there are mirrors—which is surprising given that this is to a large extent an older community, weathered and worn by the perpetual and endless summer. There are also plastic surgery centers on nearly every block.
As with all good things, PS summers, despite the heat draws hordes of sun-seeking tourists willing to battle getting there—it's actually the leaving that is difficult. But like that other "resort" town, Las Vegas, the key is in their being unique as cities—quite unlike any other cities in the US—and in this case, one best seen at night.
Book in advance (as in February).
1. The Tropicale Palm Springs
A chic and sophisticated décor provides the setting for our distinctive "world cuisine", a provocative mix of zesty influences that creates a delightful dining experience in Palm Springs, California. Plush high-backed semicircular banquettes surround our dining room and offer comfortable and private seating. The cuisine has a light, exotic feel with an emphasis on Pacific Rim specialties, from Chilean Sea Bass baked in Banana Leaves or Kahlua-Barbecued Pork Chops to all sorts of tasty tapas, salads, wood-fired pizzas, and desserts. The Coral Seas Lounge, a hip mid-century style bar is lined with sexy black leather bar-stools and is reminiscent of the upbeat lounges of old Palm Springs. It wraps around the dining room and leads outside to a lush, tropical, 2000 square foot dining patio where a variety of specialty cocktails and old-school favorites are mixed – an ideal place where friends gather and martinis are sipped under the starlit desert sky.. Map
1

Korakia Pensione

257 S. Patencio Rd., Palm Springs, California 92262, United States

This Mediterranean style bed and breakfast bills itself as a retreat. In the heart of downtown Palm Springs, the Korakia Pensione (the name translates to "Crow Hotel") is a magnificent oasis made up of multiple buildings spread across an acre and a half. The heavy stone, almost tiki look, exterior spreads from the outside to the rooms and villas inside.
HOTEL INFO
Phones: 760-864–6411
. Map
2.

Sparrow

Originally built as Castle's Red Barn in 1952 by MGM actor Don Castle and his wife Zetta, it was one of the original resort getaways for Hollywood elite. Legend has it that iconic actress Elizabeth Montgomery had her first marriage at the Red Barn. The property also has had incarnations as Catalina Palms, El Rancho Lodge and now Sparrows Lodge. The Lodge was fully restored in 2013 and many of the original buildings are still in use with modern updates retaining the charm of the original Red Barn.
THE LODGE:
Sparrows Lodge is a completely restored 1950s retreat. You will be welcomed roadside with a simple hand-painted sign with two Sparrows. The Lodge has a modern rustic vibe that carries through to our rooms, communal barn, outdoor fire pit and vegetable garden, accented by a collection of fine art including works by Ruscha, Kelly, Katz & Baldessari. The 20 rooms feature exposed beam ceilings, russet red walls, concrete floors with inlaid pebbles and butterfly chairs. Swiss army blankets top plush mattresses, and instead of closets you'll find a metal footlocker along with hooks and hangers. Our bathrooms feature rain showers, and many include horse troughs as bathtubs. Most rooms have private patios. All rooms have AC/Heat and ceiling fans. With no televisions or phones in the rooms, there is an environment of ease and simplicity.
Sparrows Lodge
1330 East Palm Canyon Drive
Palm Springs, CA 92264
tel. 760 327 2300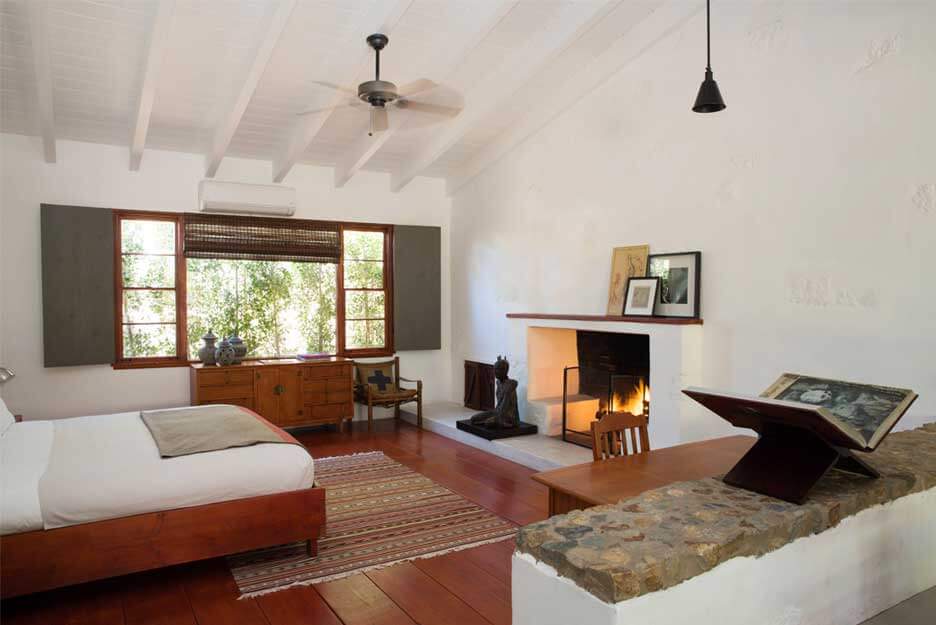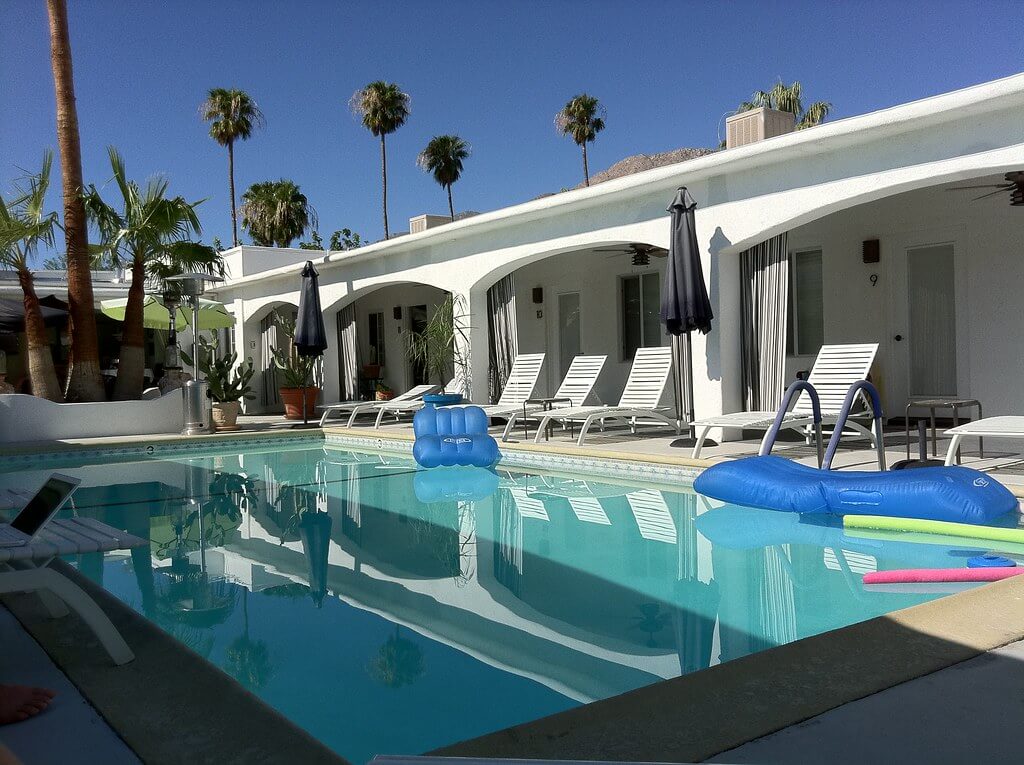 Day 1
RELAX, JUST DO IT
Time to chill, get some sun, take in the fresh air and relax. There are more pools per capita in Palm Springs than the entire United States—enjoy one, you'll like it.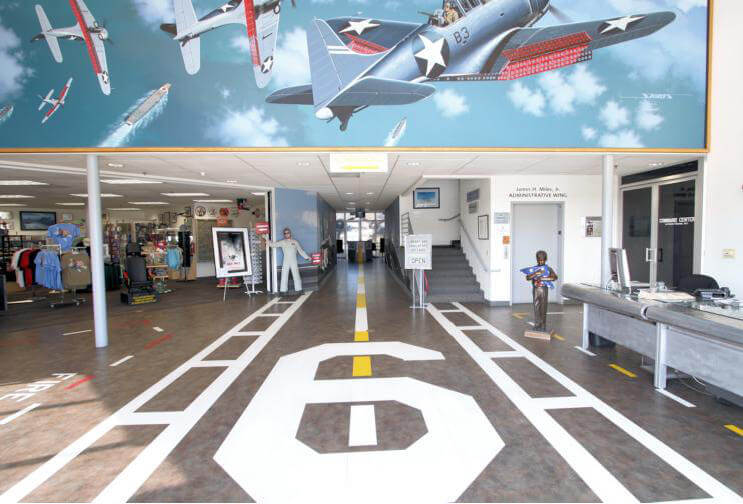 Day 2
THE PLANE, THE PLANE!
The Palm Springs Air Museum is home to one of the world's largest collections of flyable WWII aircraft and from Korea and Vietnam; and unlike many other museums, our air-conditioned hangars have no ropes to keep you from interacting with our exhibits. In addition to our aircraft, exhibits and activities allow visitors of all ages to gain a fresh perspective of World War II — the unparalleled event that shaped the world we live in. A new hangar opened May of 2017 holds exhibits and aircraft from the Korea and Vietnam Wars.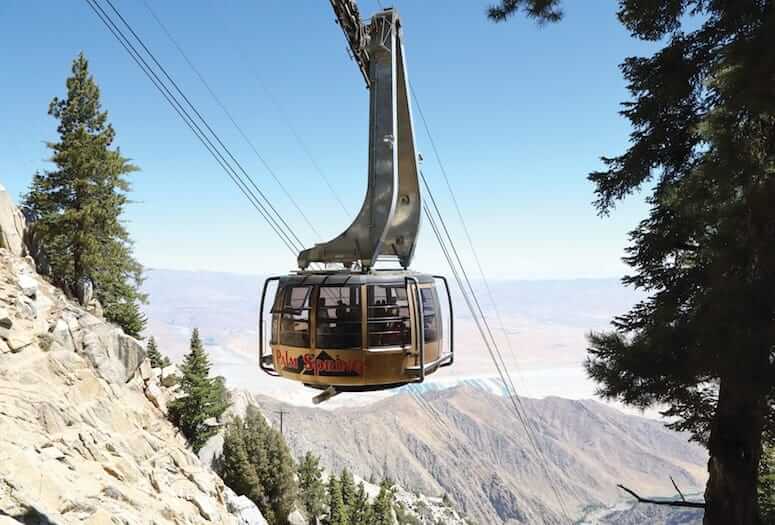 Day 3
RISE ABOVE IT ALL
Leave the city, the heat and the margaritas behind an head on up the mountain in the Palm Springs Aerial Tramway—the world's largest rotating tram car—travels over two-and-one-half miles along the breathtaking cliffs of Chino Canyon, transporting riders to the pristine wilderness of the Mt. San Jacinto State Park. During your approximately ten-minute journey, tram cars rotate slowly, offering picturesque and spectacular vistas of the valley floor below. Once you reach the Mountain Station—elevation 8,516 feet—enjoy two restaurants, observation decks, natural history museum, two documentary theaters, gift shop and over 50 miles of hiking trails.