420 is upon us, and for many that means fervently looking for the best deals that can possibly be found. For some that involves getting the latest and greatest from their favorite brands, but for others that can also mean exploring new brands to create new memorable experiences via new avenues of CBD and THC infused goodness. It's basically weed Christmas! So, this year, there's a whole lot to catch up on and the versatility means there's something for everyone!
Smoking, Vapes, & Accessories
Timeless Vapes x Tati Suarez Flip Case & Vape Battery Combo
The Timeless Artist Legacy program provides artists, musicians and creatives with a platform to share their unique stories through the lens of cannabis culture. In their latest collaboration, Timeless has partnered with Miami native Tati Suarez on a special-edition flip case and vaporizer battery inspired by the typography and palette of Art Nouveau. Produced in limited quantities, Suarez's flip case and battery combo will be available in Arizona, California, Oklahoma, Ohio and Missouri.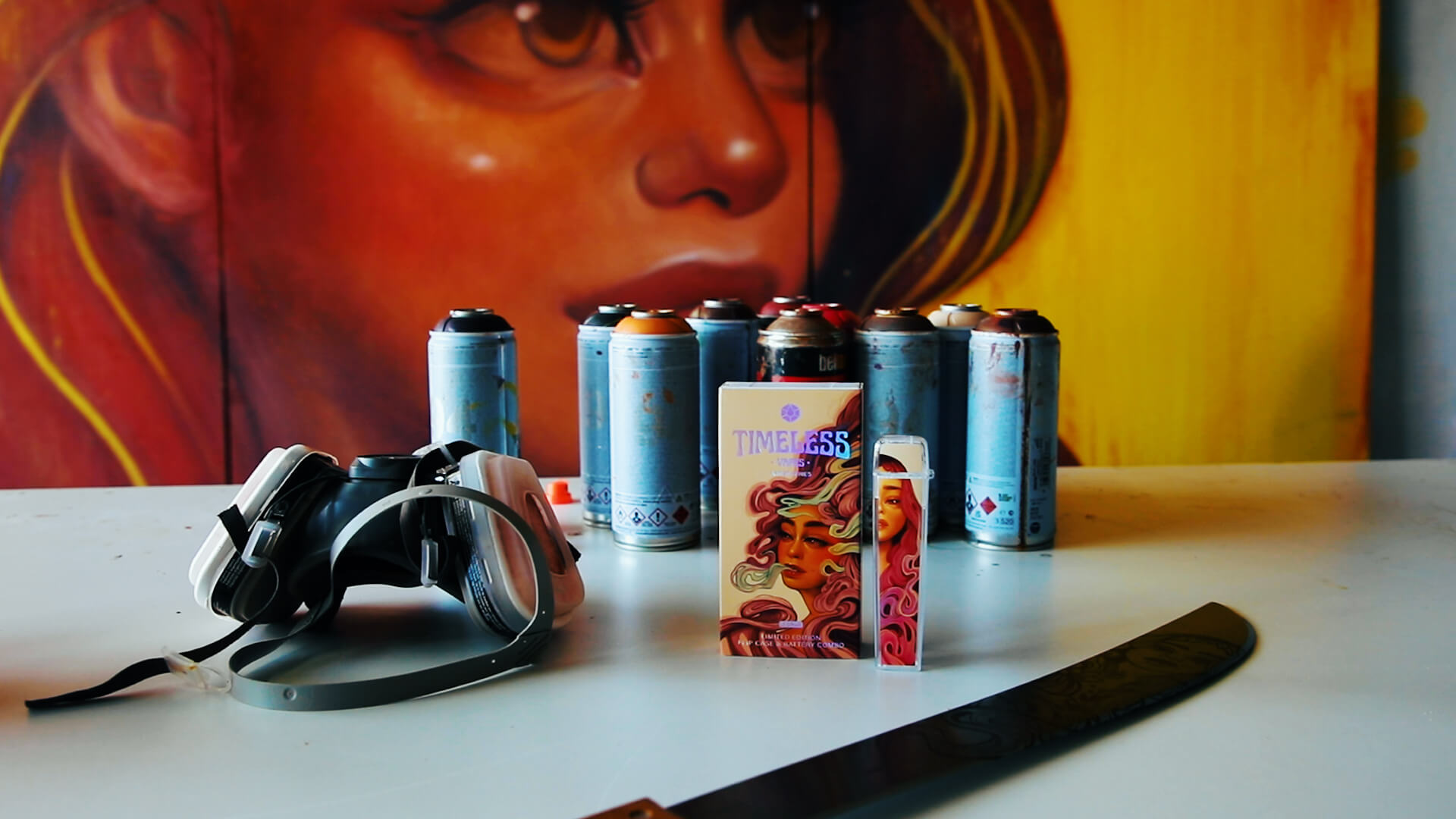 Timeless All-In-One Cartridge & Battery
The vape cartridges features Timeless high-quality distillate perfect for those looking for energy (yellow), chill (green) or rest (purple). There is an auto-draw function and no recharging is needed! Vapes also are available in .5G.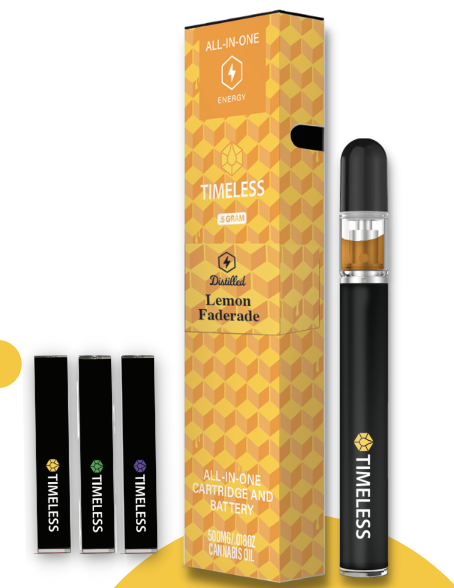 Cruisers 1g Distillate Vapes
From the artist formerly known as Fun Uncle, Cruisers 1g Distillate Vapes are all fun, no frills. Our weed wizards combine high-quality, rippin' oil with tasty custom flavors for good times only. Available in nine classic strains like Blue Dream, Pineapple Express and Grandaddy Purple that will get you there, and then some. So, hit the high road, Jack, and skid in sideways in a cloud of smoke when you arrive.
Jetty Solventless Vape
The cleanest vape. The highest potency. Unmatched flavor. Made simply with ice, water, heat, and pressure—no chemicals, no solvents…ever. Jetty's unique extraction process is a solventless breakthrough, boosting potency and delivering consistent flavor that's true to the strain, from first hit to last. Jetty released its first Solventless Vape cartridge in 2020, winning the award of Best Vape in the High Times Cannabis Cup Socal, and placing second in both the High Times Cannabis Cup Norcal and Emerald Cup.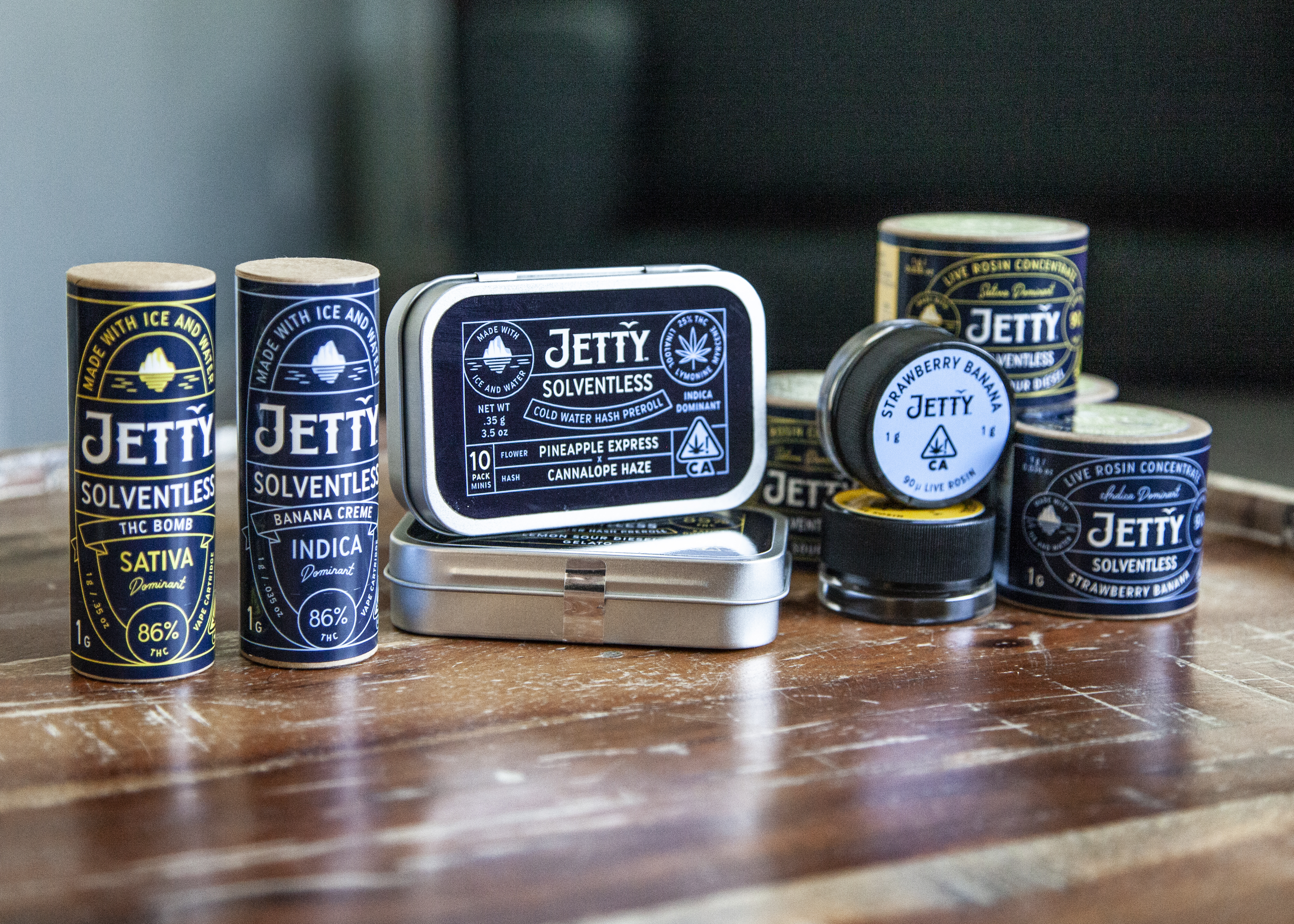 Beboe Inspired Vape
Founded by celebrity tattoo artist Scott Campbell, Beboe was created for those looking for a mindful and elevated cannabis experience. Sparkly yet functional, the light and bright Inspired Vape Pen is intended for early afternoon enjoyment and social gatherings. Designed to be "socially-dosed," Beboe products deliver sophisticated, sleek, 100% natural cannabis experience that enhances your day without losing your cool.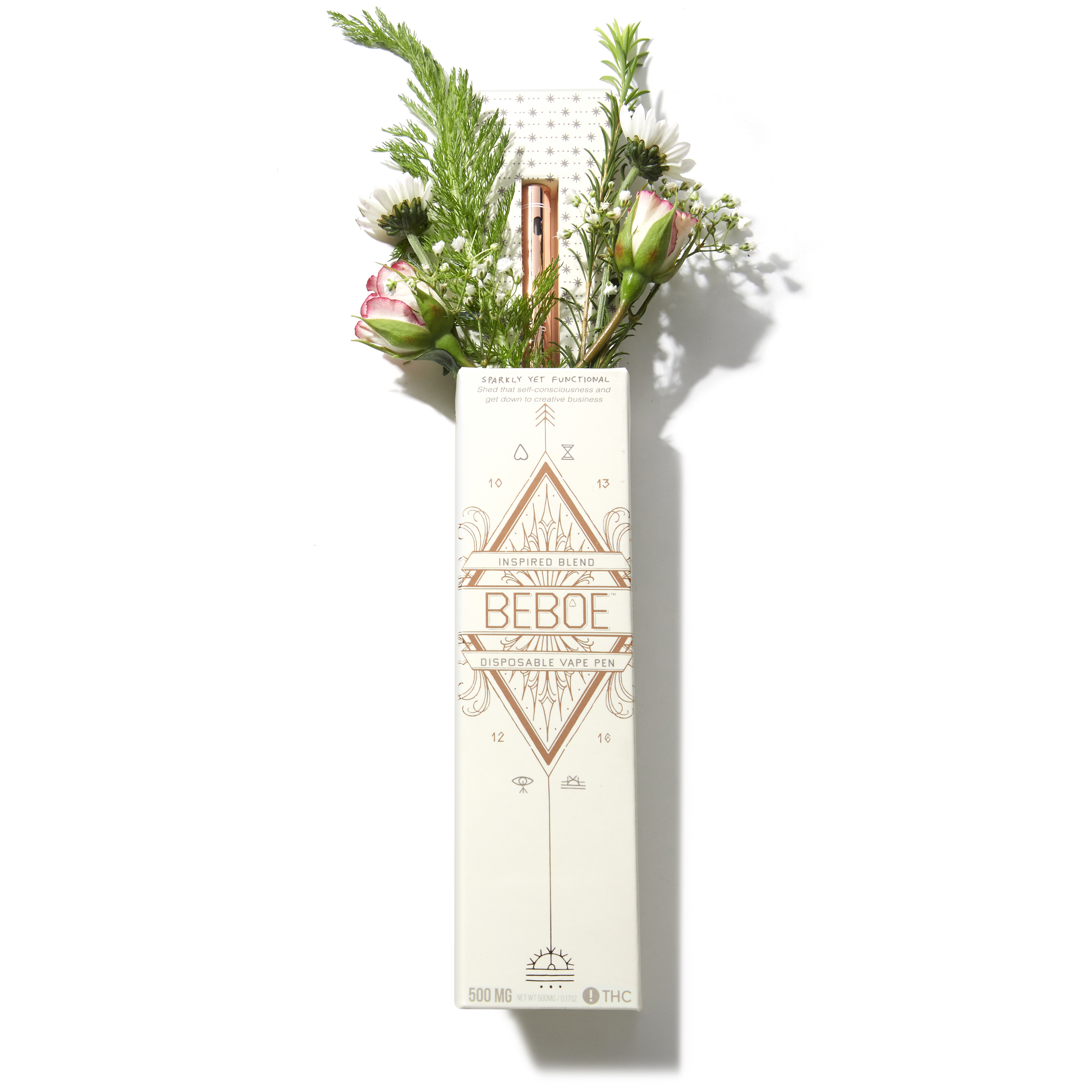 The Lab
The Lab, famous for delivering high-quality, precision vape products and concentrates, delivers the most desirable strains and highest quality selection of live rosin, cured, distilled and disposable concentrates at an accessible price. Through cutting-edge technology and equipment, The Lab continues to lead the way in bringing the unique experience of cannabis to new and modern mediums. Products are available in 0.3g all-in-one vape, 0.5g vape cart, cured jarred concentrates, live and solvent-less jarred concentrates in various varieties (check availability by state).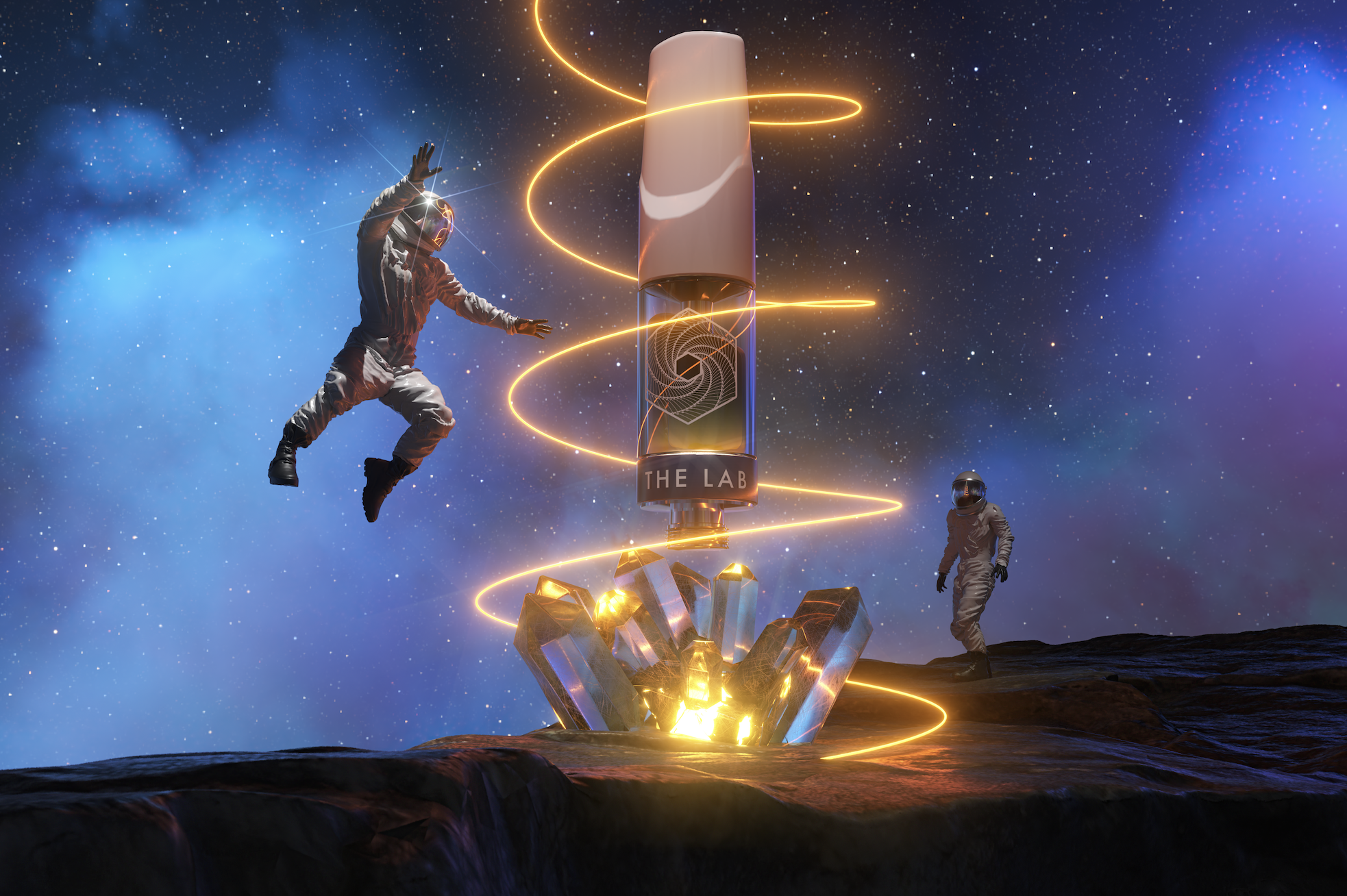 Presidential Mini Moon Rock Blunts
When in doubt for 4/20, turn to the country's top-selling blunt. In collaboration with Rove, Presidential released two new strains Waui & Skywalker and in collaboration with THC Design, Crescendo to consumers across California.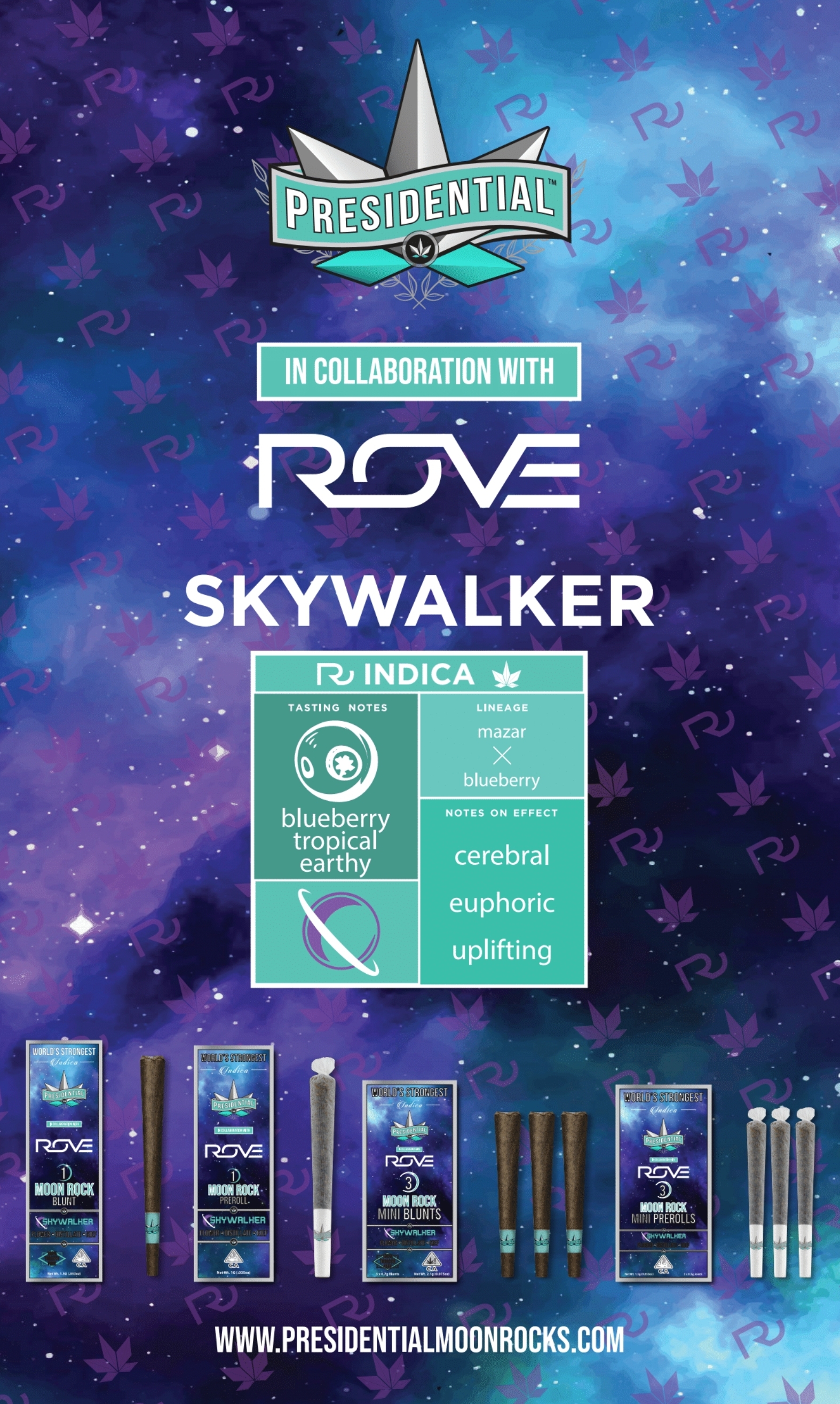 ● Presidential x Rove Mini Moon Rock Blunts
○ Avail Strain: Waui + Skywalker
● Presidential x THC Design
○ Avail Strain: Crescendo
Terp Stix™
Terp Stix™ premium infused singles are sleek, smooth, and shareable. These distillate-infused pre-rolls are designed for smokers with a high tolerance and even higher expectations. Every pre-roll is crafted with exceptional diligence and thought, using the 4Front Ventures' proprietary infusion process to homogenize its high-quality distillate and indoor-grown flower for a clean, controlled smoking experience. Smokers can expect a canoe-free pre-roll that burns evenly and goes far beyond just getting the job done.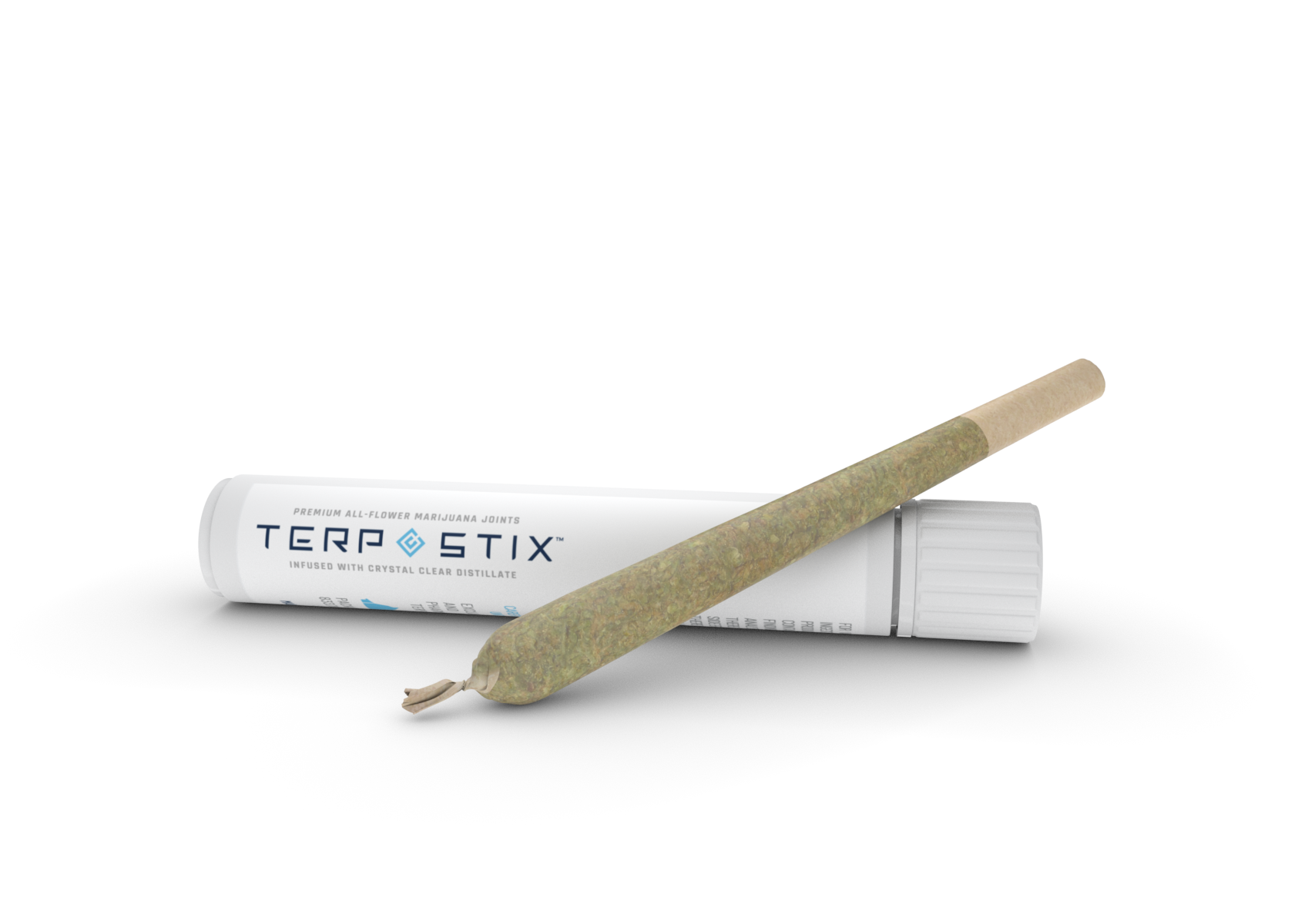 Terp Stix™ are currently available to consumers in the following varieties: High Times Cannabis Cup winner Tiger's Blood; Blueberry; Green Apple; Pineapple; Strawberry; Raw (flavorless); Blackberry; Grape; Piña Colada; and Tangerine.
● $12-$25 (price varies by market)
Monogram OG Handroll
The first product of its kind, The OG Handroll takes inspiration from the smoke experience of a premium cigar, but implements a proprietary roll technique allowing the flower to burn slowly and evenly for multiple sessions. Highly trained artisan rollers break the flower down by hand, and roll using a time-honored process that was specially architected by MONOGRAM's Culture & Cultivation Ambassador, DeAndre Watson. A complex blend of tropical fruit with a skunky finish. A smooth high allowing you to move throughout your day.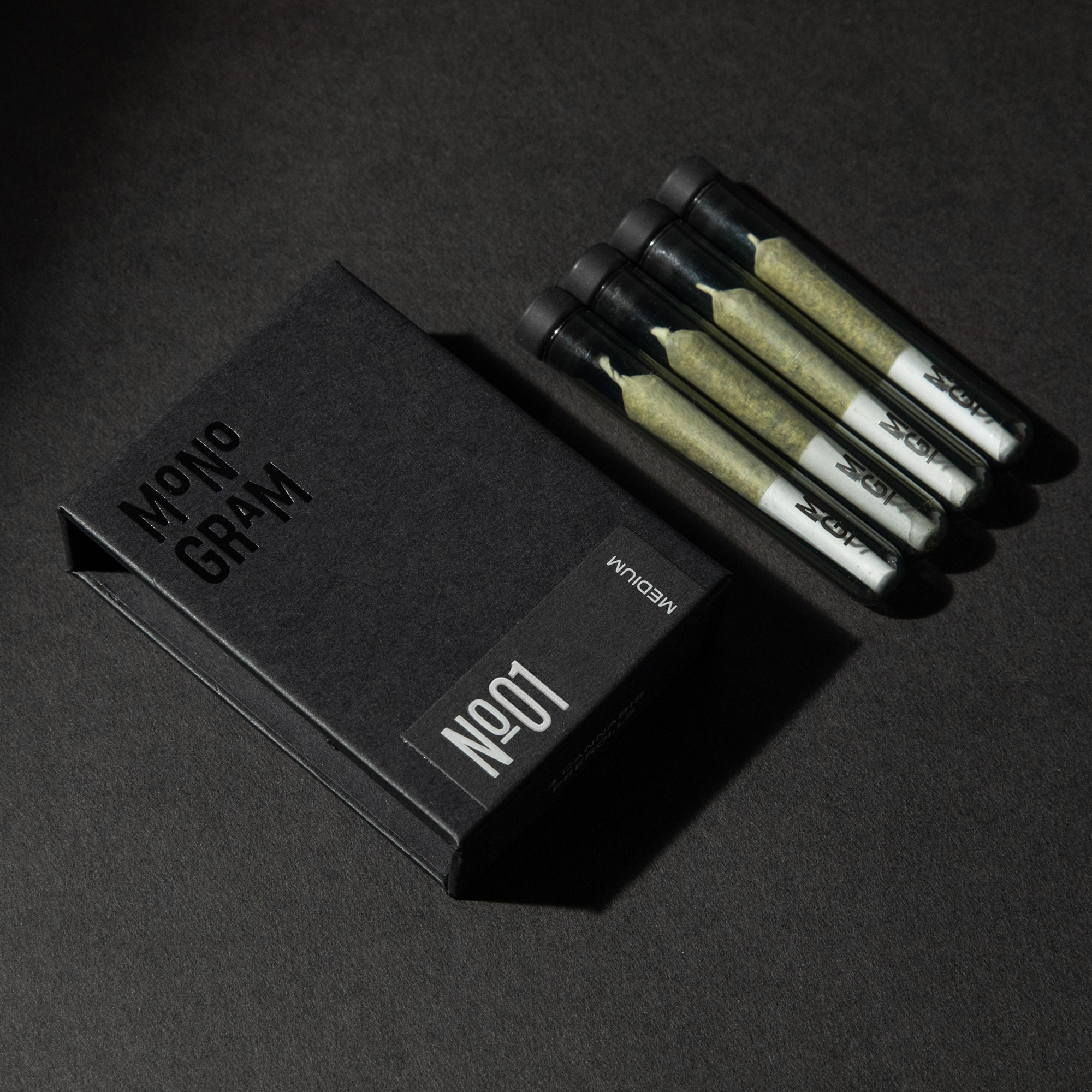 The Hemper Box (Subscription)
Hemper is your all-in-one destination for all things cannabis! Discover new premium smoking products, name brand collab items, and exclusive celebrity collaboration products found only in our monthly boxes. You can choose between our classic month-to-month, prepaid 3, 6, or 12 month subscription plans, or fully customize your delivery frequency. Each box comes with core monthly essentials, a few surprise items, and a brand new glass piece, and limited edition collaborations with the best brands on the market and celebrities helps to keep things fresh.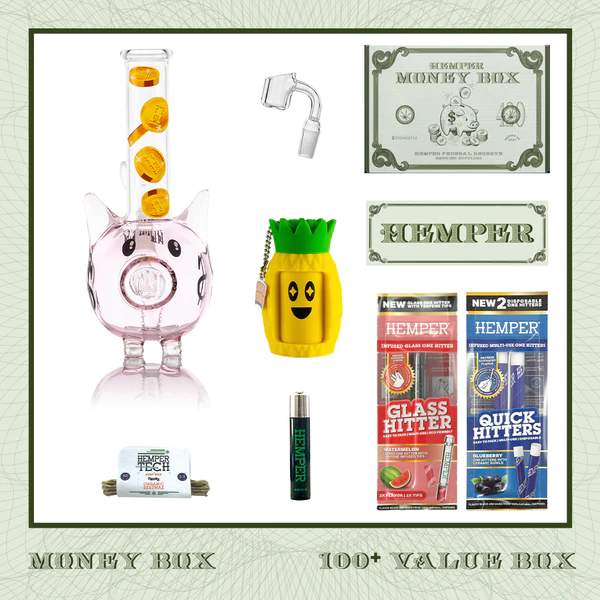 ● Hand curated 10+ items every month to pack in your Hemper Boxes, worth $125+ dollars
● Price: $39.99 / shipment
Hemper Quick Hitter
The Quick Hitter is the perfect solution for the avid user who cannot always travel with their coveted glass pieces. Available in packs of 2, Quick Hitters are multipurpose one hitters that have a squeeze activated flavor with real fruit terpenes ranging from banana, blueberry, mango, watermelon and grape. Just squeeze the end until you hear a pop to release the flavor.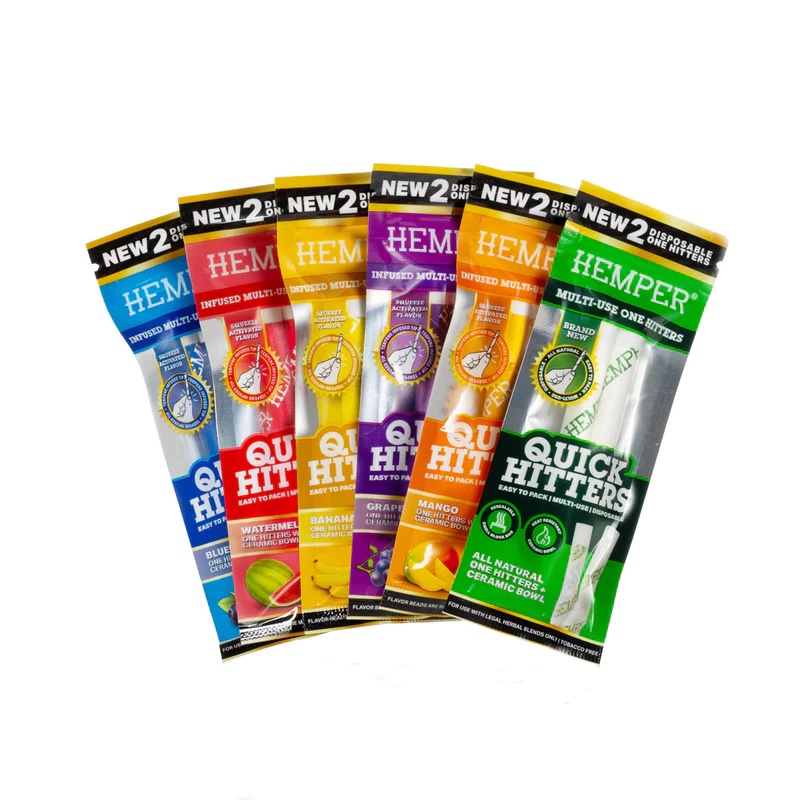 Edie Parker Ice Pipes
BRR, BABY, BRR! Meet the Chillest Collection yet! Whether you're hitting the slopes or taking it on the rocks, these pipes are a flawless way to break the ice. Cut from borosilicate glass in bold geometric shapes and striking colors, the Ice Collection stands cool on a bar or fresh in your hand.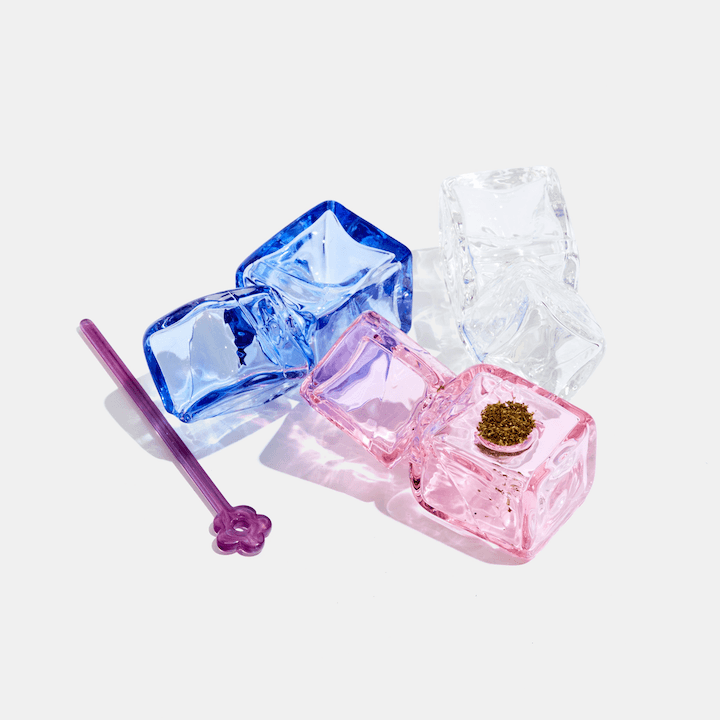 ● Ice Pipe: $115
● Ice Pipe, Baby: $85
Sackville Signature Grinder
Remember that grinder your ex had in college? Well, this is not that. The 4-Tier Signature Grinder in radiant silver makes a statement – with four tiers including a mesh kief screen, kief bowl and diamond-sharp teeth for the perfect fluffy ground flower, it will outperform all others too. Get a grinder who can do both, you deserve it.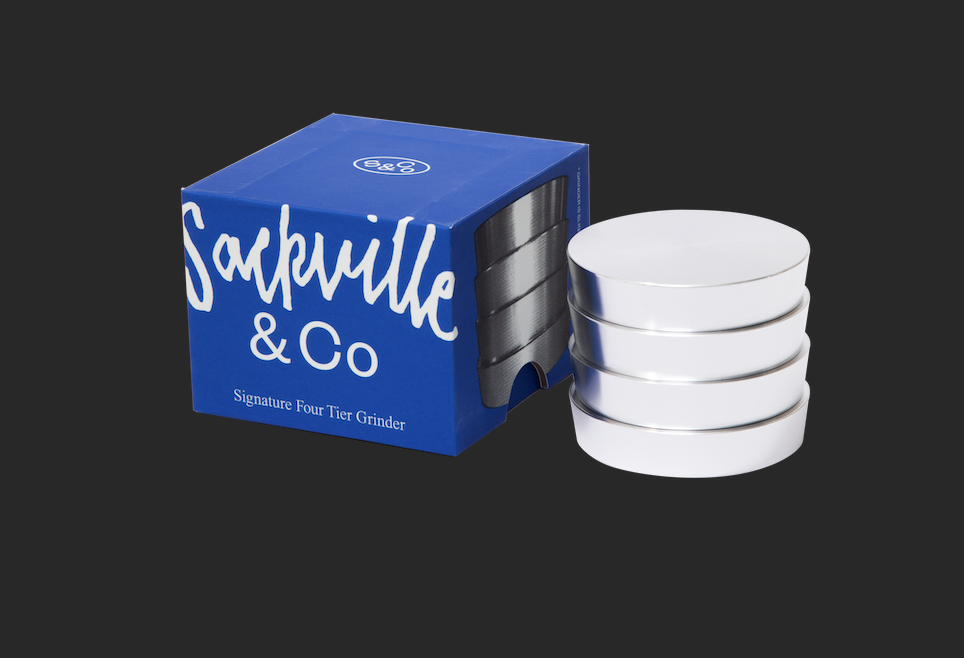 Dogwalkers Show Dog Infused Cannabis Pre-Rolls
Made with wholehearted affection, Dogwalkers are cannabis pre-rolls inspired by the simple pleasure of leisurely strolls with our special four-legged friend, Bailey. Much like any award-worthy doggo, Dogwalkers Show Dog infused pre-rolls are top-of-the-class companions. We start with premium flower harvested at peak freshness, then infuse each Show Dog with best-in-show crumble, raising these pups to another level of potency. Power and portability make a Show Dog perfect for elevated journeys that are all about new experiences and new heights. With .45g Mini Dogs (for a total of 2.25g per 5-pack) and 1g Big Dogs, you can grab the ideal size for that next elevated adventure.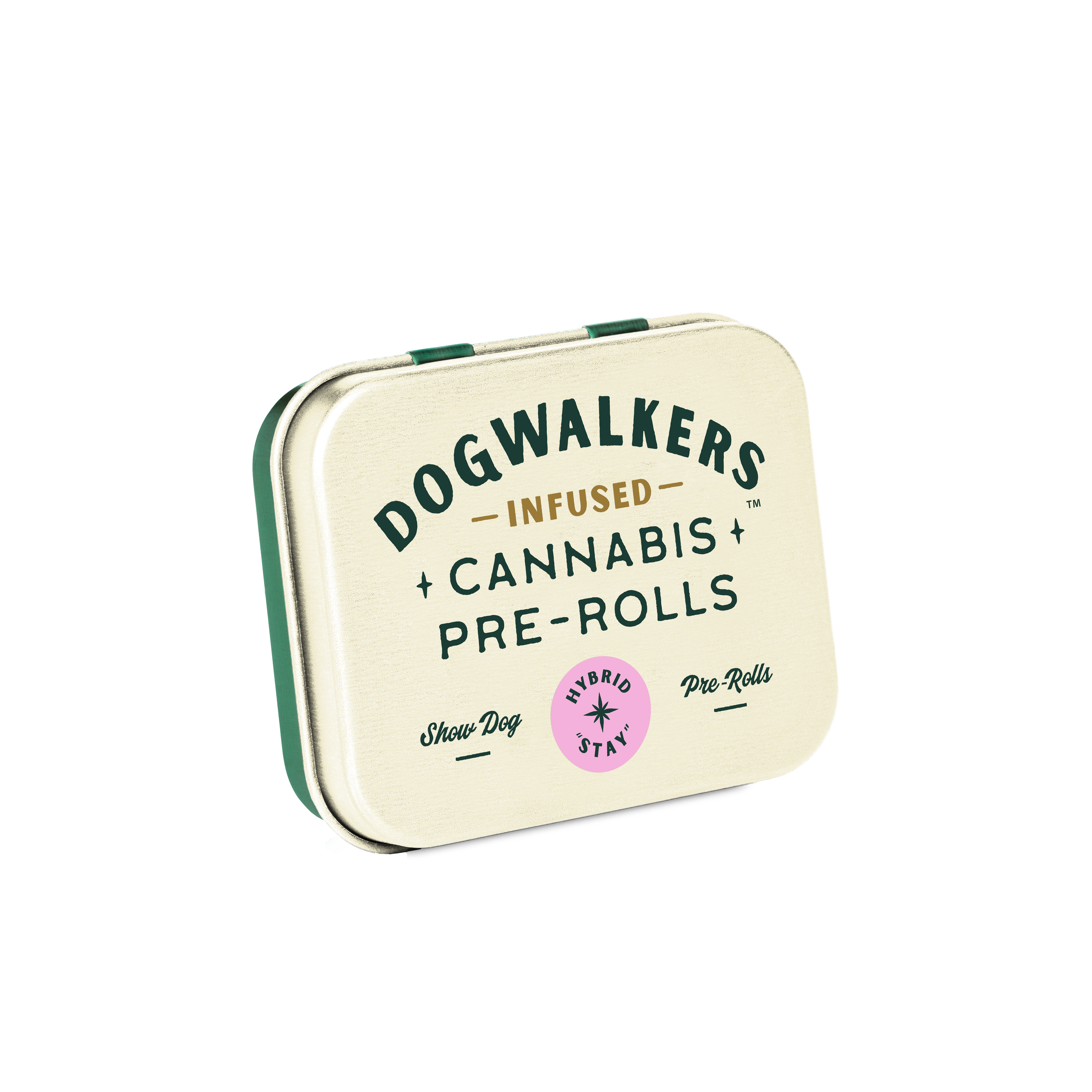 ● Price (at RISE IL Stores): $30 1g Big Dogs; and $50 5pk 2.25g Mini Dogs
Goody Glass– Cupcake Sprinkle Bubbler
It may not be for eating, but it looks delicious! Spice up your glass collection with something unique and collectible! Goody Glass presents Goody Goodies — a series of food and emoji inspired glass pipes made to add some fun and color into your routine. Sure to spark up an appetite!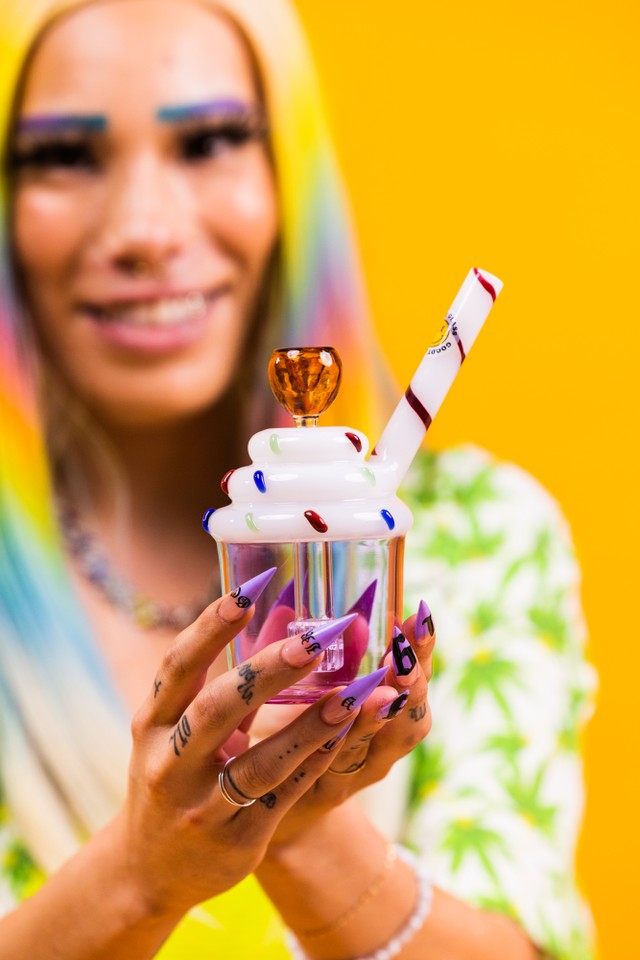 1988 Pre-Rolled Cannabis Blunts
The 1988 pre-rolled 1 gram blunts are packed full of 4Front Ventures' choice nugs, rolled into Futurola tobacco-free cones and are available in single dube tubes. The filterless, slow-burning blunts are available in a variety of strains and flavors designed to enhance each flavor profile and user experience.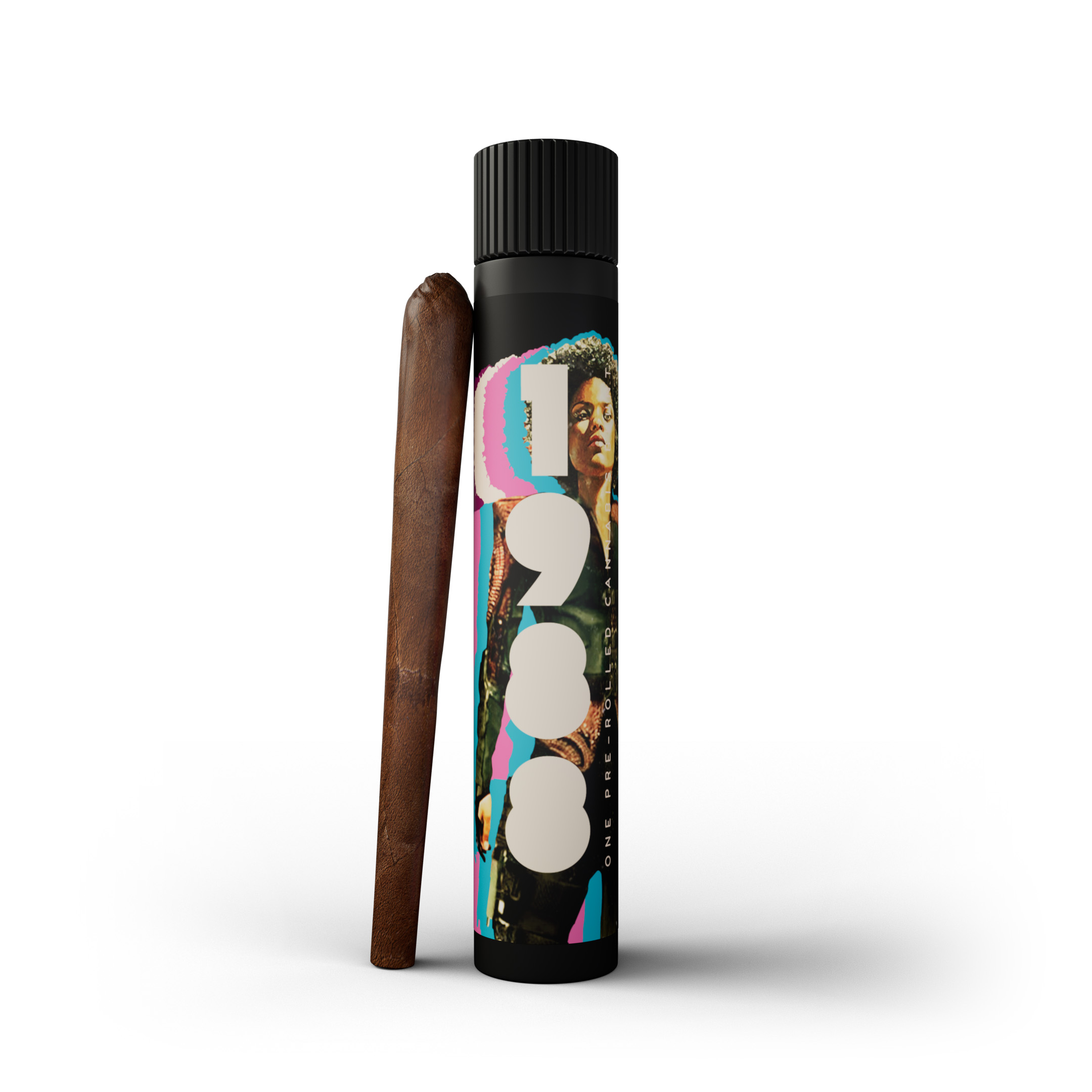 Kind Tree Candy Store Pre-Rolls
Rich earth, clean water and pure air come together to make Kind Tree a unique and memorable cannabis experience. Candy Store is a super rare and evenly balanced hybrid strain known for its flavor, created through crossing the delicious Lemon Berry Candy OG and Ethos Cookies #16 strains. Yum!
Kind Tree Rosebud Pre-Rolls
This isn't your typical bouquet. Whether you're paired up or dancing alone, these rosebud pre-rolls make the perfect gift for that special someone who lights you up. Each pre-roll is hand rolled with 1g of Kind Tree flower, hand-picked and selected to be perfectly enveloped in a smooth and velvety rose petal. Our rosebuds are 100% organic with no synthetic colors or dyes. Available at all 3 New Jersey Apothecarium Dispensaries starting Saturday 2/11. Only while supplies last.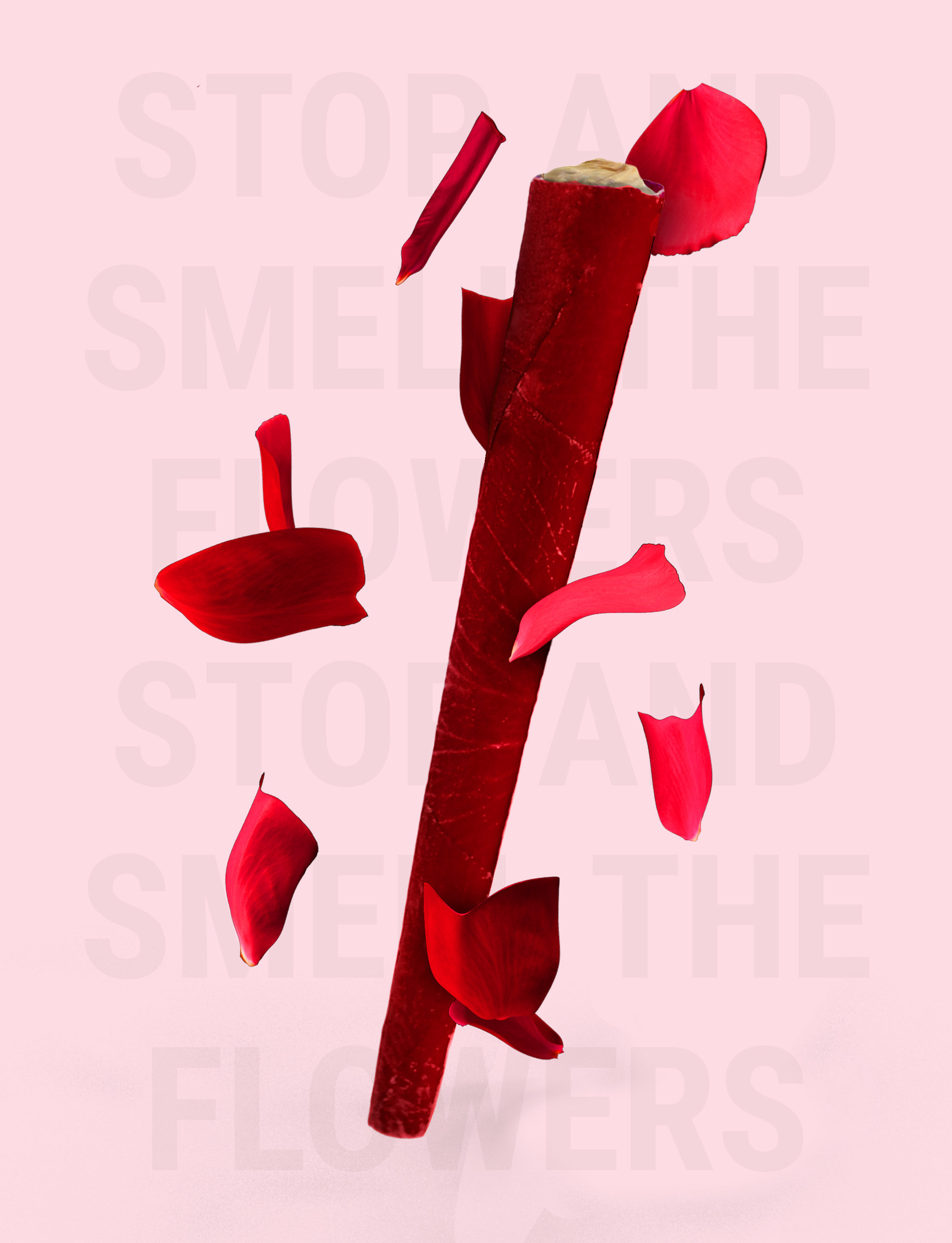 Rhythm Queen Cola Flower
Rythm is letting the cannabis community know that size DOES matter with a limited drop of its Queen Cola this 4/20. The "Cola" refers to the top of the cannabis plant where the biggest and baddest bud clusters can be found – and because only the female cannabis plant yields smokable flower, it was only fitting that we crowned this jewel our queen. Available only at Rise stores, the Queen Cola is intended to deliver about 14g of majestic green goodness packed up into one very "Instagrammable" package.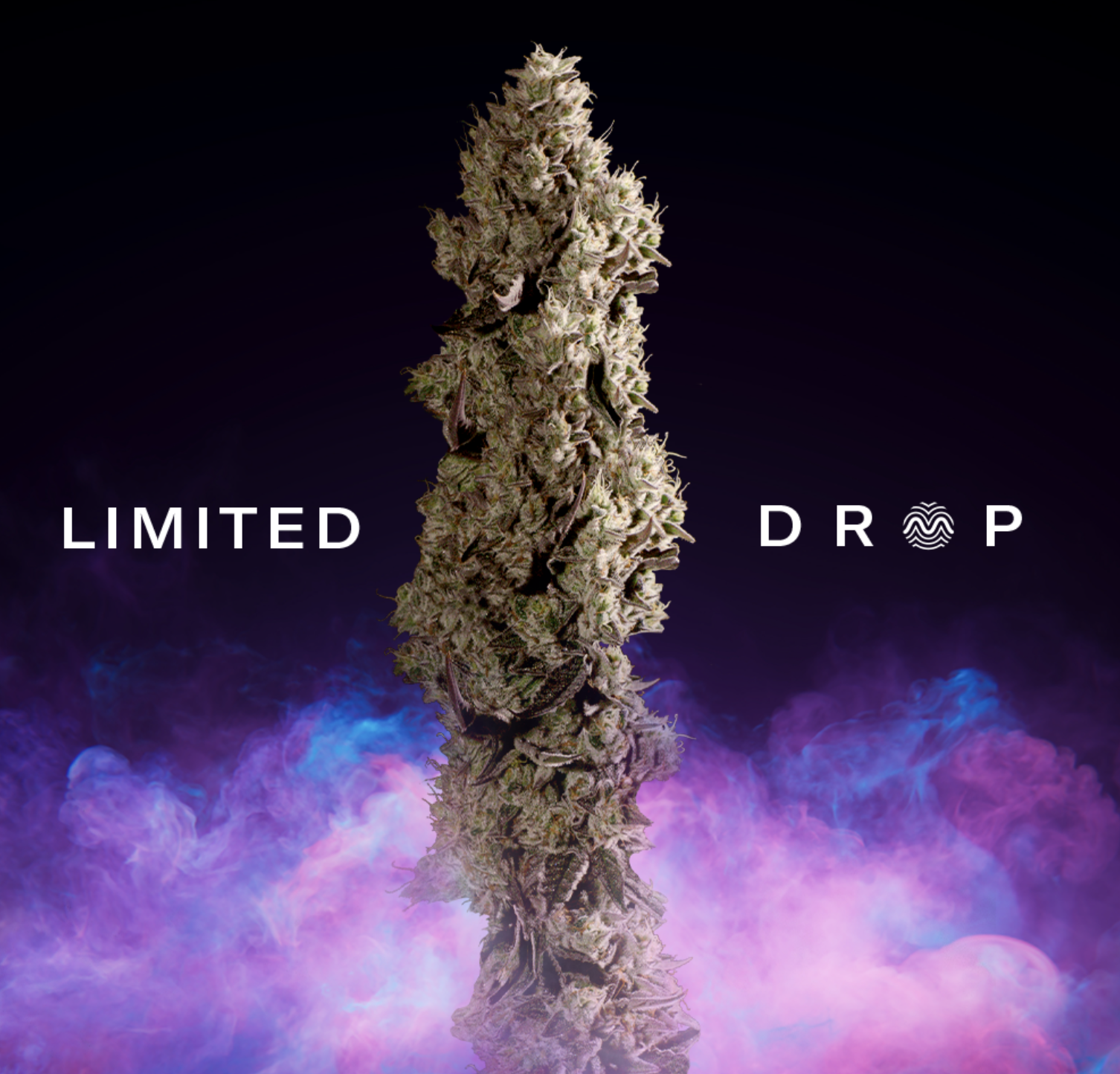 ● Price: $115 – $125 (varies by market)
Sackville Playboy 70th Anniversary Platinum Smoking Collection
Launching on the high holiday of 4/20, contemporary cannabis accessories brand Sackville & Co. has created a Platinum Smoking Collection for Playboy in celebration of its 70th 'platinum' anniversary. The two-piece collection includes Sackville's best-selling Crystal Ball Pipe in an exclusive chrome colorway with Playboy icon, as well as a super limited-edition Playboy x Sackville branded Silver Charm Case inspired by retro cigarette cases. The collection will be available on 4/20 via sackville.co – collaborations are known to sell out quickly so mark your calendars!
● Chrome Crystal Ball Pipes – $112
● Silver Charm Cases – $200
Disco Jays
Founded by Amber Senter, Disco Jays are rolled with hash-infused indoor-grown cannabis flower and coated with THCA diamonds to pack a potent punch, an uplifting effect, and a beautiful shiny shimmer on the exterior. Available in single 1 gram and 5-0.5gram packs, Disco Jays are perfect for solo smoking or sharing at a party.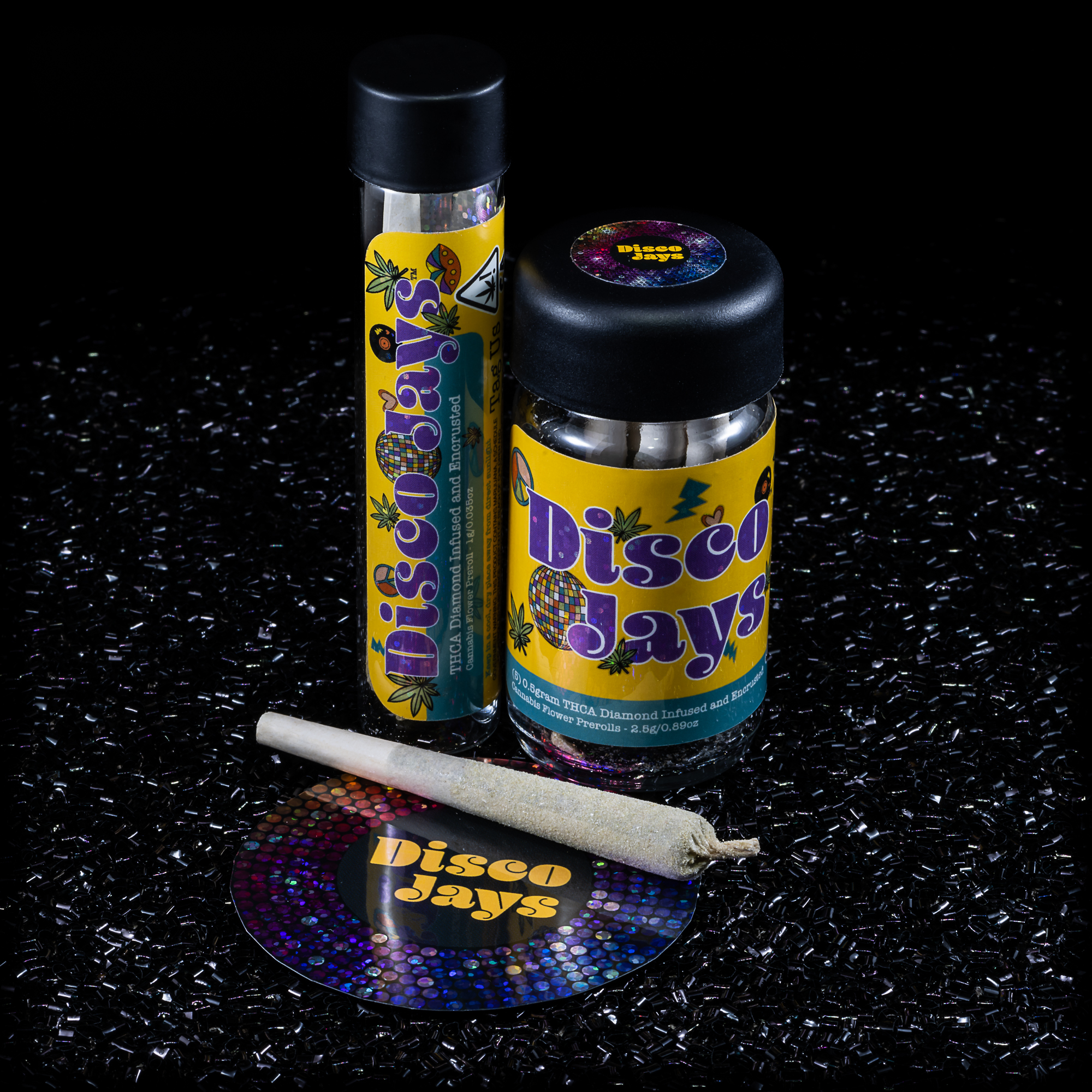 Grassroots Diamond Infused Pre-Rolls
For the cannasseur looking to kick up their high with an added level of ease, these boosted pre-rolls feature our finely ground Grassroots bud with a dusting of THCA Diamonds for a higher shine. No need for a dab rig or to roll your own. We got you. Available as 1g singles or a 5pk of 0.4g short rolls, they're ideal for the more seasoned cannabis user.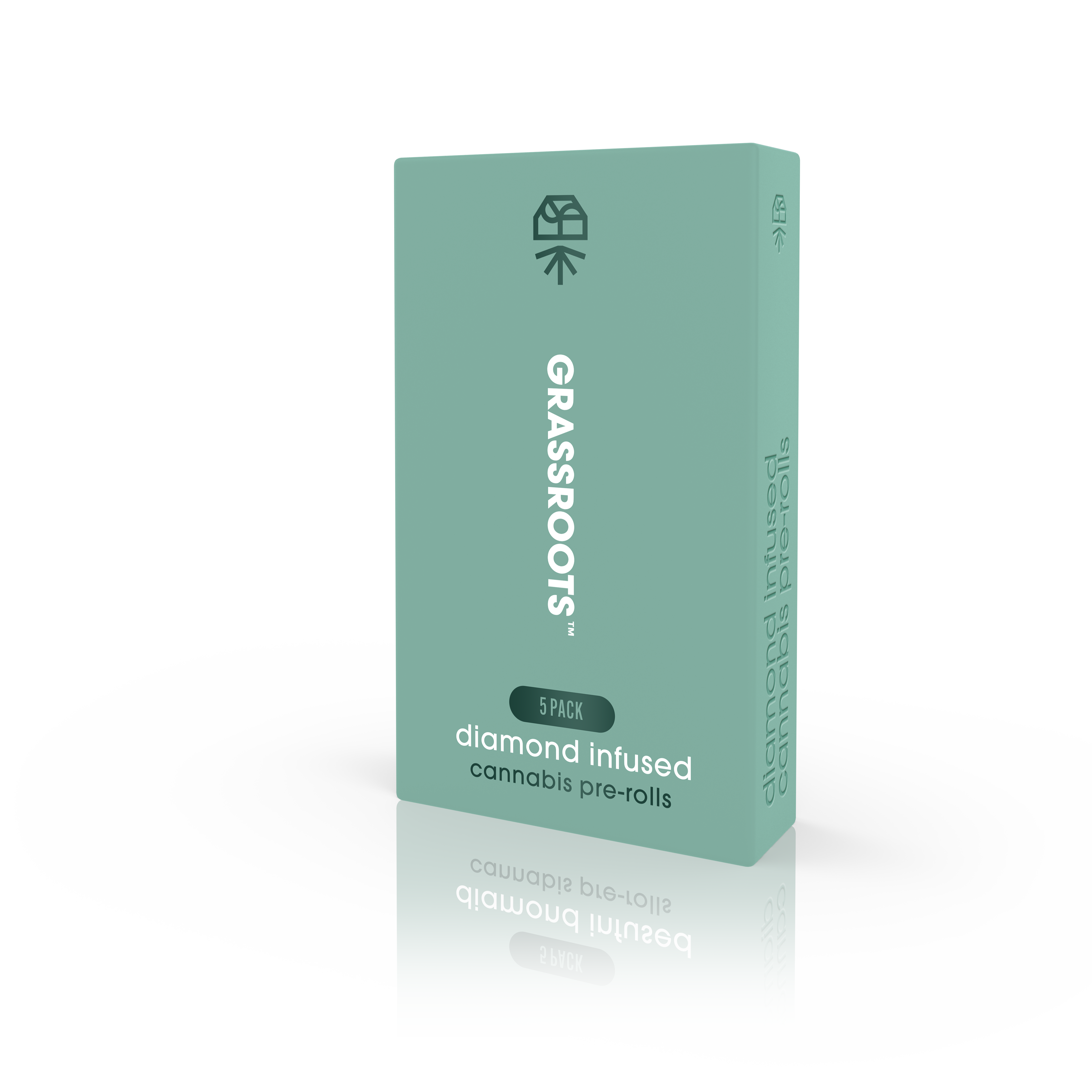 Dime Bag Liquid Infused Pre-Rolls
Introducing Dime Bag's new 3 Pack Infused Liquid Diamonds Pre-rolls to provide an elevated experience through higher potency, still at an affordable price! Natural, true to flower flavor experience 3 Pack makes it shareable and pocket size makes it a great on-the-go option. Difference from Distillate to Diamonds: Whole bud cannabis is flash frozen at its peak and live resin is extracted. This live resin, which maintains the closest expression of the flower's terpenes, smell and strain's entourage effect is converted to THCa as it begins to crystallize.
These crystals are known as diamonds. THCa diamond, which typically contains 96-99% pure THCa; giving the resulting product the name Liquid Diamonds. The infused pre rolls are great for anyone looking for super potent, pure and flavorful joints. If you like cannabis oil (distillate) infused pre-rolls for their tasty flavor and high THC percentages, liquid diamond infused Dime Bag prerolls will elevate experience without breaking the bank. They're cannabis for the people, for the people who just want to get high and have fun.
"All of Dime Bag's flower is grown in sunny California using organic nutrients and soil. It's brought to you at an affordable price because paying too much is lame. So spark it, smoke it, pass it, and let's get high!"
Drinks & Edibles
MXXN Non-Alcoholic, THC-infused Spirits
Prefer to sip your cannabis, rather than smoke it? Breaking up with alcohol? MXXN (pronounced 'moon') is the cannabis industry's first 1:1 non-alcoholic replacement for gin, tequila and bourbon, making it the perfect sub for a 420 twist on your favorite cocktails. MXXN's Kentucky Oak can take the place of bourbon, London Dry for gin or the Jalisco Agave for tequila.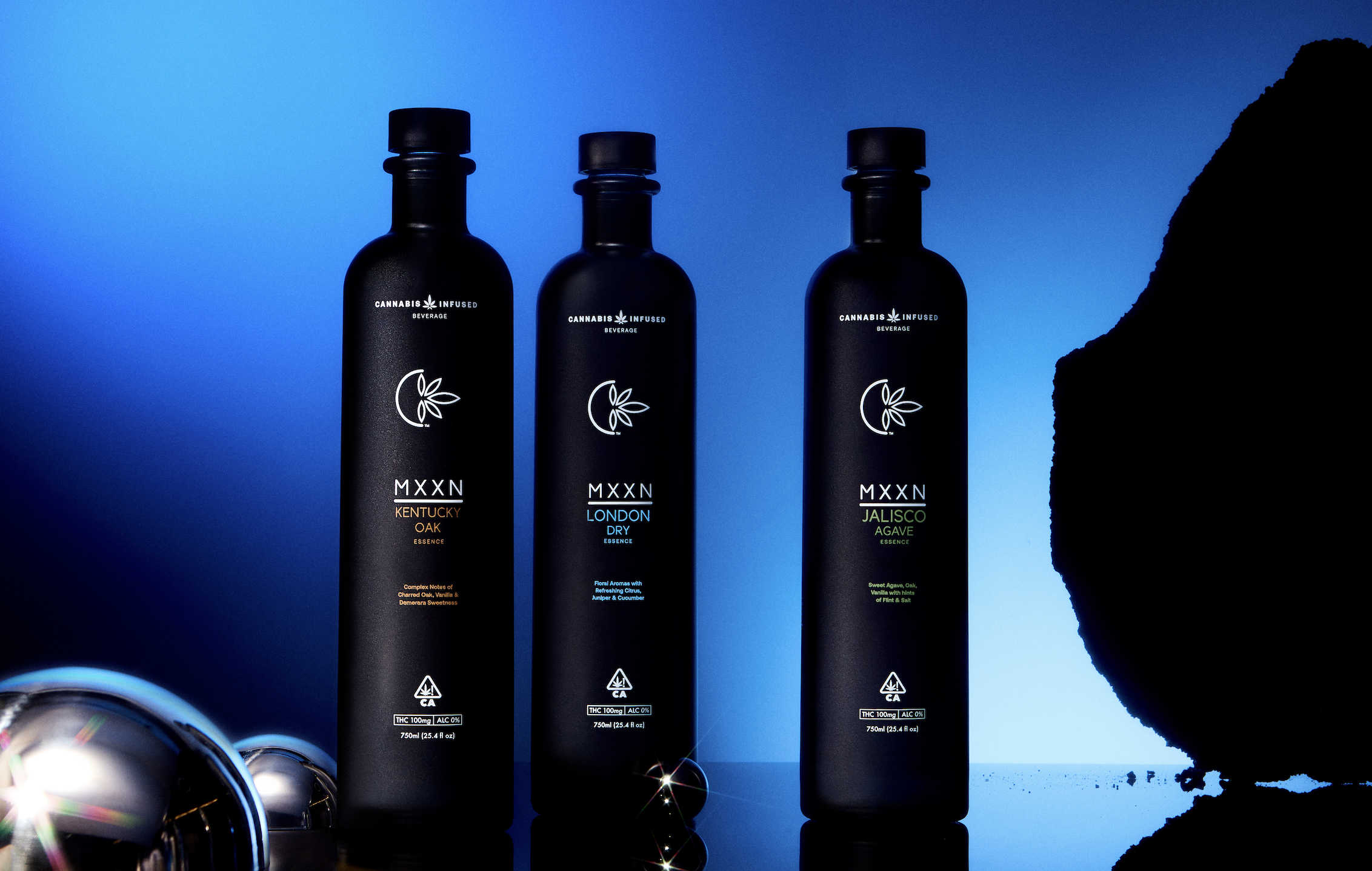 Cann
With a microdose of 2mg of THC and 4mg of CBD, Cann is designed for you to easily consume more than one without hitting that 'too high' feeling you may get with smoking pure flower or consuming an edible. No more uncomfortable experiences, electrolyte depletions, poor sleep, or headaches – just a controlled buzz! Even better, Cann comes in both a cannabis-derived and hemp-derived offering. The hemp-derived offering falls below 0.3% of THC, making it legal to ship directly to a plethora of states!
● For 420, Cann has expanded their starter pack to include their seasonal favorite Ginger Lemongrass offering.
Landrace Origins Coffee
How about a little pick-me-up with that flower? Landrace Origins offers a unique pairing experience matching tasting notes of coffee to full cannabis flower, and is founded by Amber Senter, an industry activist working to make the space more inclusive to Black and queer entrepreneurs.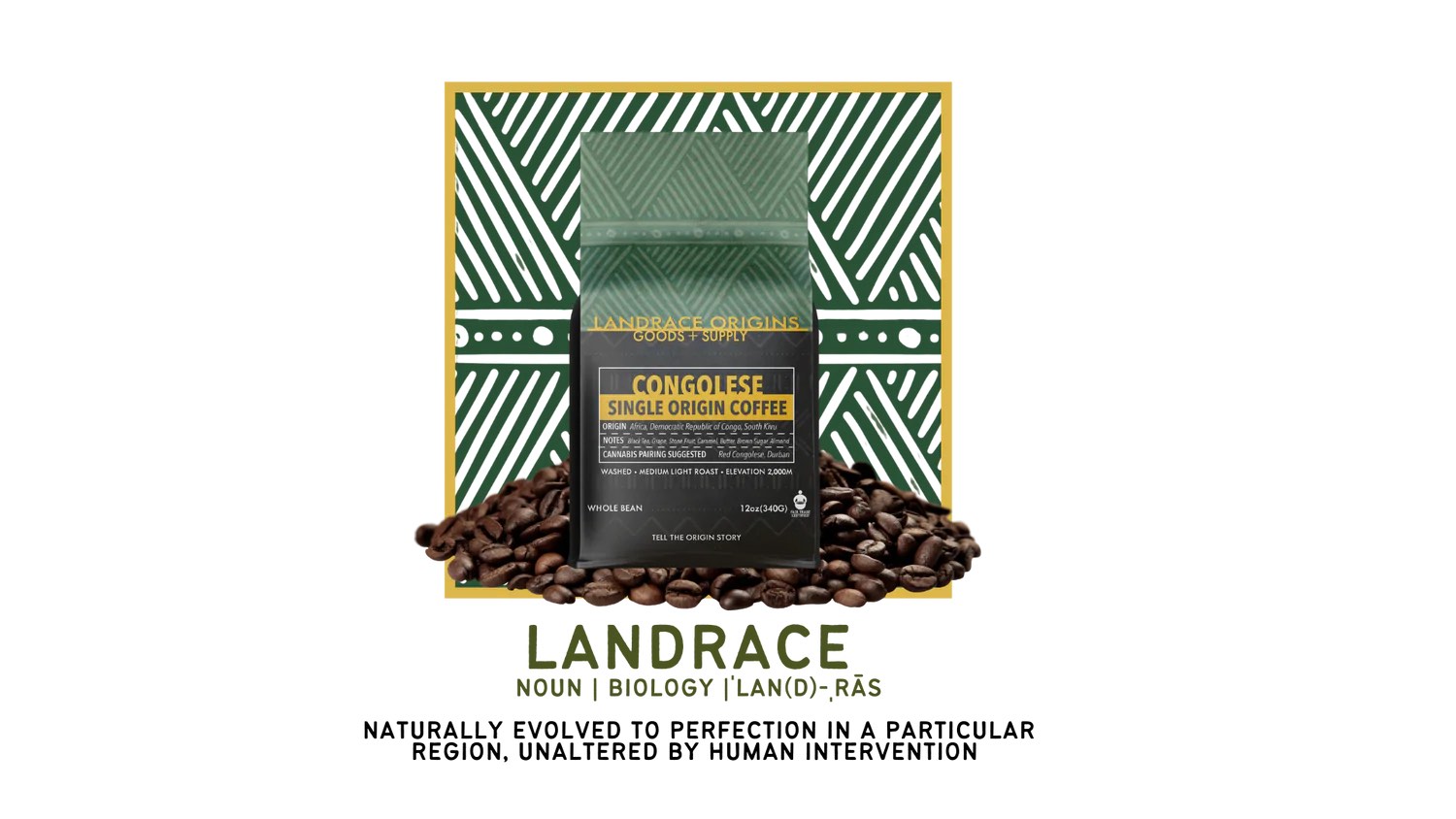 Petra Mints
With Mother's Day also around the corner, if you're looking for the perfect wine swap / purse addition for the chill mom and don't know what to get, look no further than Petra Mints! These mints are the radically refreshing edible that sparked a micro-dosing revolution. These highly portable, decidedly poppable, and precisely-dosed mints boast rich flavors ranging from spicy to sour to sweet.
Each mint contains just 2.5 mg of THC or less per serving, making it easy to find the optimal dose and enhance every experience. Available in a variety of flavors, there is no doubt a mint for every type of mom. With their low-dose level of THC, and strictly CBD option available, these make the perfect starter edible for the chill mom looking to become even more mellow.
Petra Mints are available in the following flavors:
The Botanist Fast Acting Gummies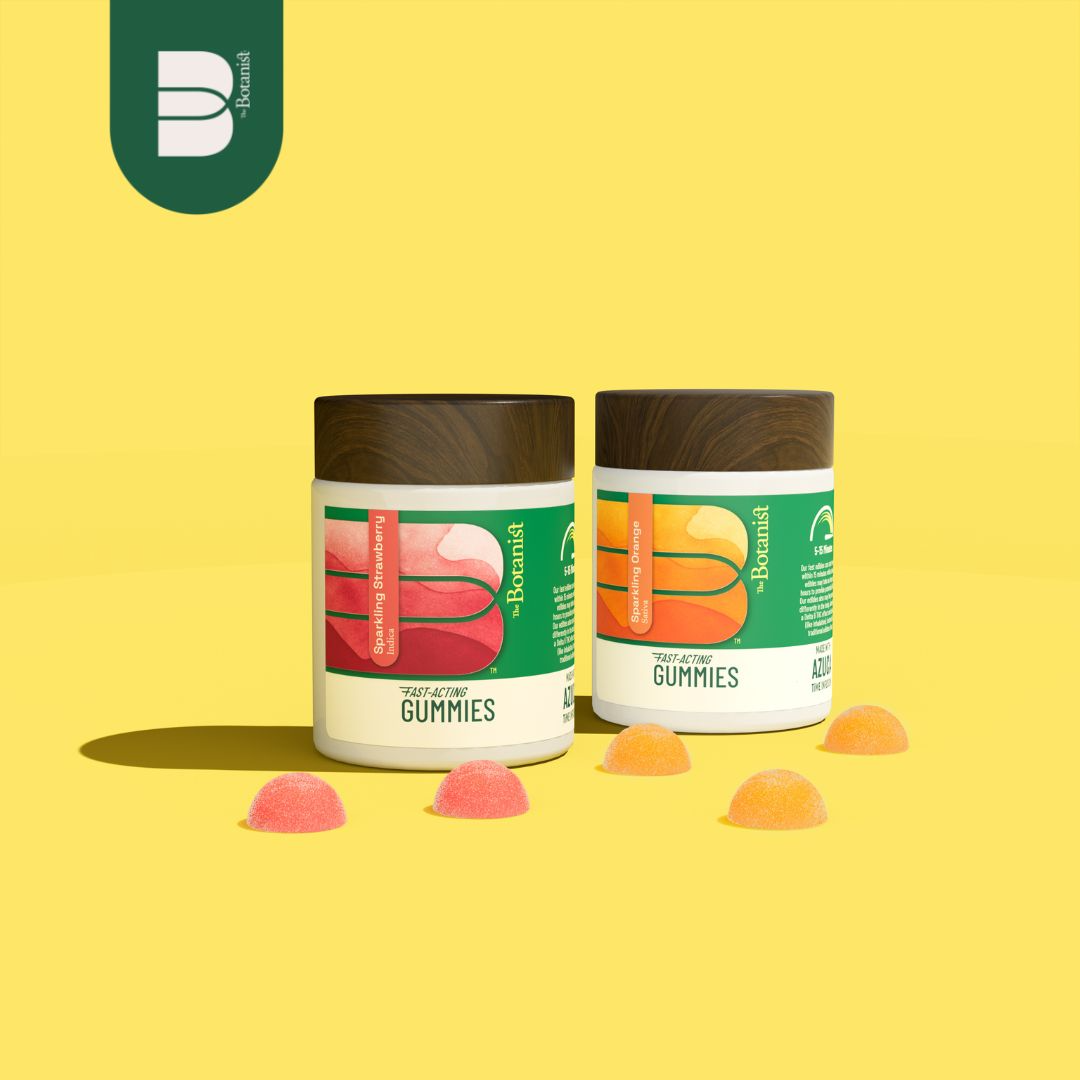 Unlike traditional edibles, these fast-acting gummies take effect in 5-15 minutes, and are easily dosable, making them perfect for enjoying with friends this 4/20. The Botanists Fast Acting Gummies come in a variety of delicious fruit flavors, in addition to being vegan and gluten-free. There's something for everyone here!
Beboe Cloud 9 Gummies
Socially-dosed at 5mg THC and 5mg CBG per gummy, Beboe products deliver sophisticated, sleek, 100% natural cannabis experience that enhances your day without losing your cool. These gummies come in an irresistible Sparkling Pear flavor, and are artfully blended for bliss while 100% natural.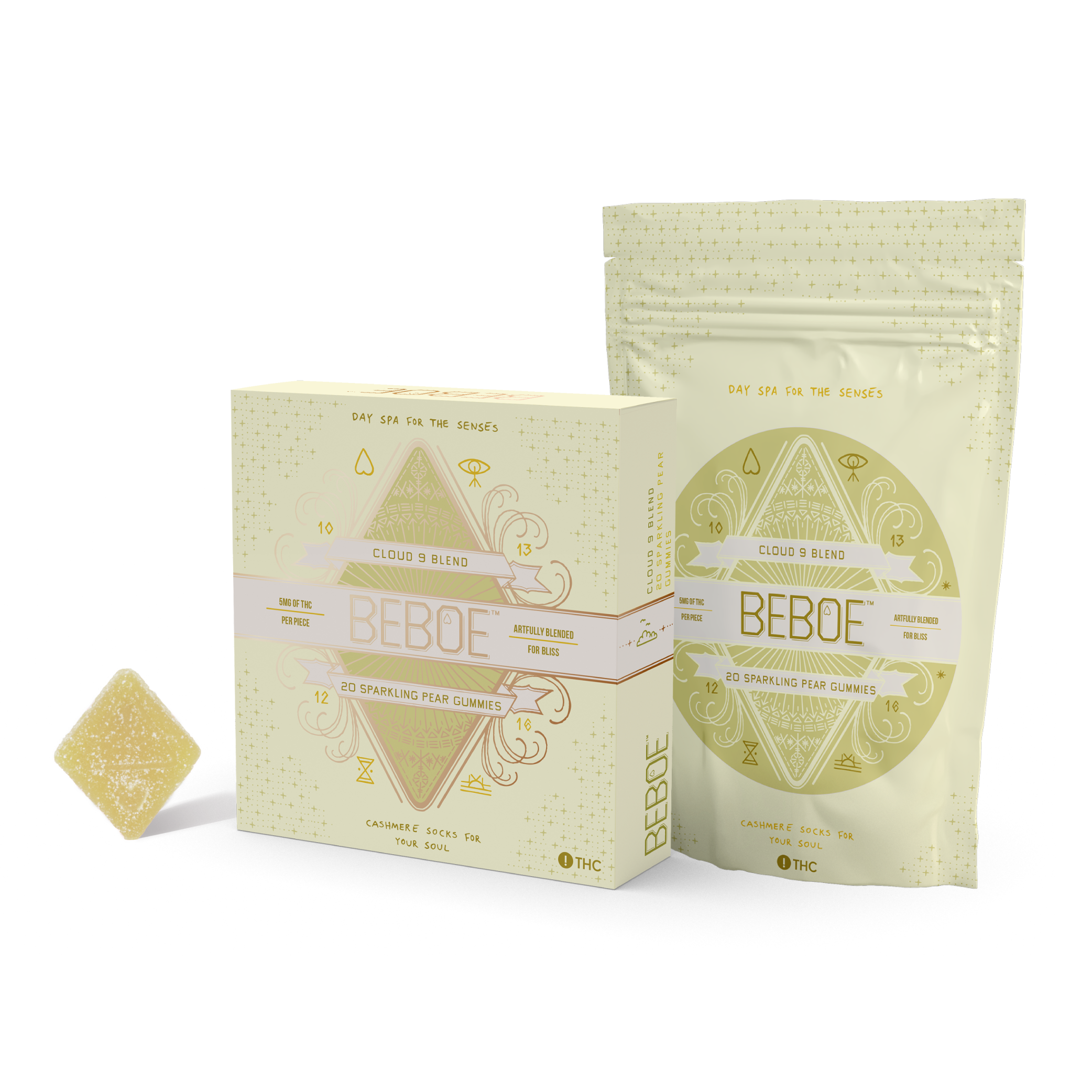 Tasteology Chews
Tasteology Fruit Chews are made with the finest real fruit purées by Ponthier, and crafted by Bravo's Top Chef: Just Desserts finalist and Jushi's Director of Manufacturing, Matthew Petersen, Tasteology Chews are now available in Blood Orange Boost, Blueberry Calm and Passion Raspberry Balance, always vegan and gluten free. Each Tarot card-themed package includes 20 chews, each with 5mg of THC, unique terpene blends and minor cannabinoids like CBD and CBN for specific experiences.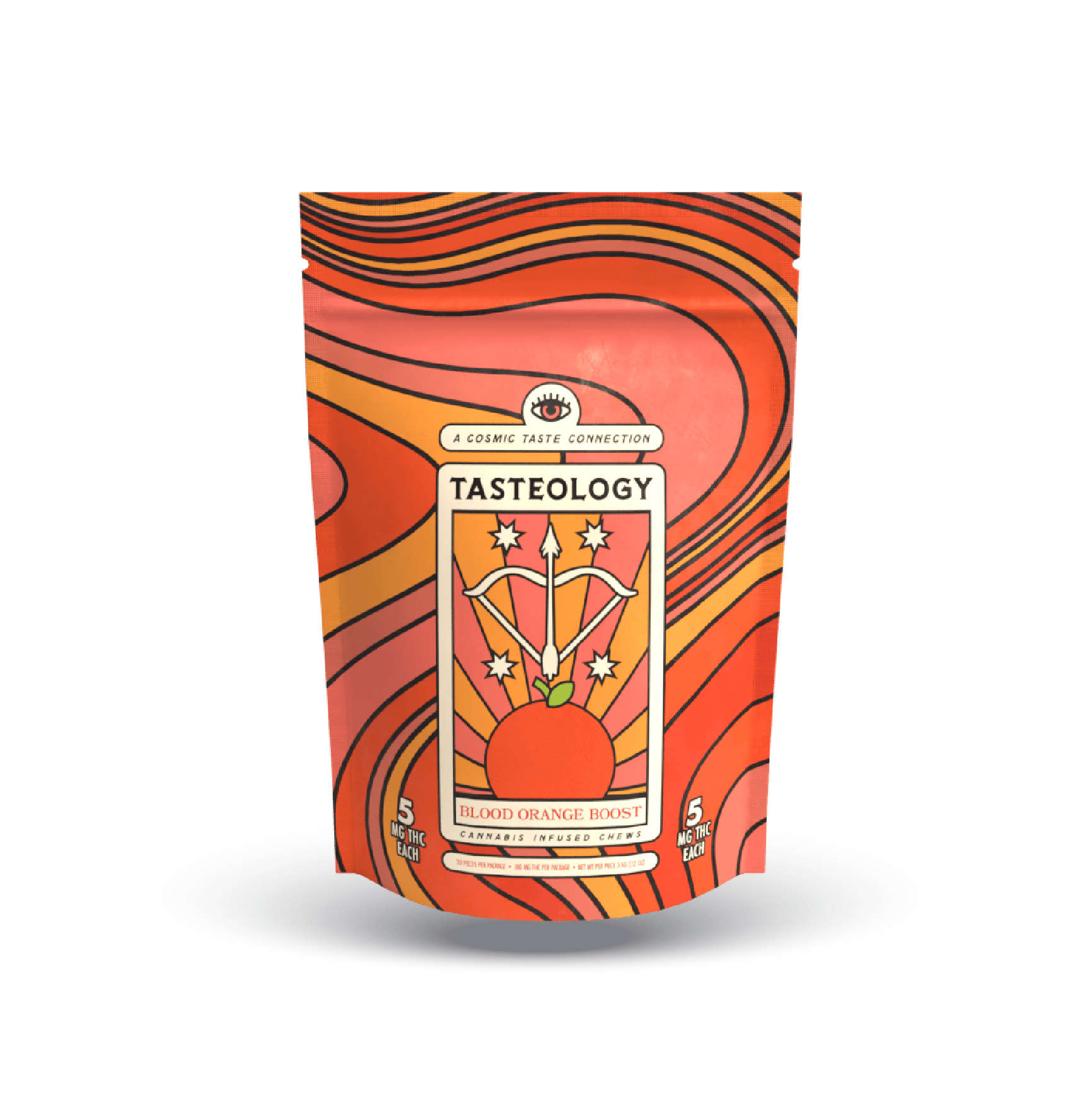 Incredibles Sour Blue Razzberry Gummies
Chase The Blues Away. Bright lights, juicy sour blue razzberries, and the feeling of getting hugged by a fluffy cloud. Buh-bye bad mood, hello Blue Razzberry. Incredibles are made with 100% pure cannabis oil, and Sour Blue Razzberry gummies offer 10mg THC and 10mg CBG per gummy.
Hi-Burst Cannabis sed Fruit Chews
Born in the Pacific Northwest, Hi-Burst infused fruit chews melt in your mouth. Ranging from sweet to sour, they are designed to delight with their taste and reliability so you can celebrate your sweet tooth in an uplifting way.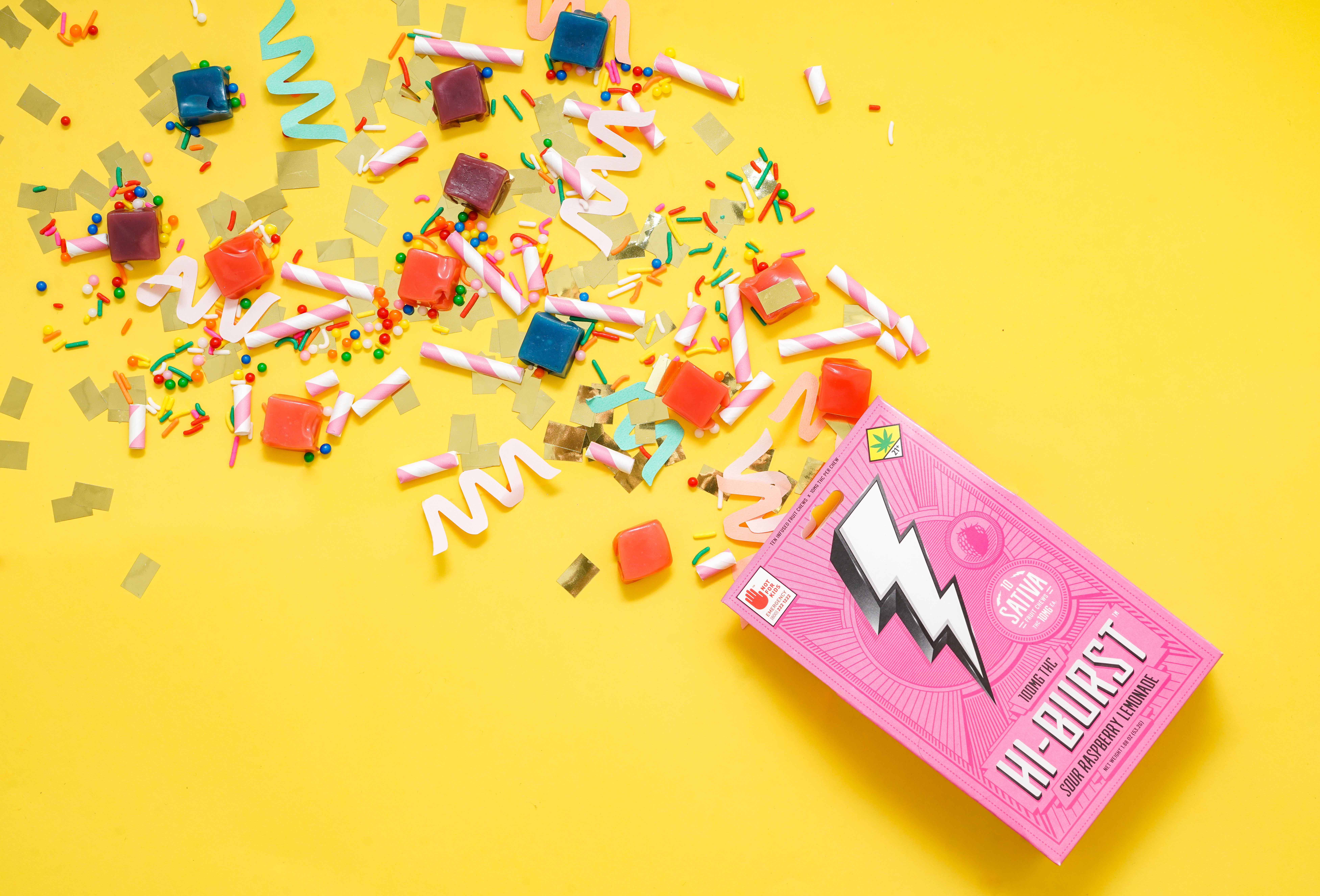 *Gluten-free and vegetarian flavors include: Berries & Cream; Blue Raspberry; Green Apple; Oranges & Cream; Peaches & Cream; Pineapple Orange; Raspberry Lemonade; 1:1 Raspberry Lemonade; Strawberry; Sour Cherry; and Tropical Papaya Punch.
Marmas
"Always vegan and gluten-free, always reliable, and always delicious." Born in the Pacific Northwest, Marmas quickly grew into one of the most popular edibles in Washington state and they've been delighting cannabis enthusiasts ever since.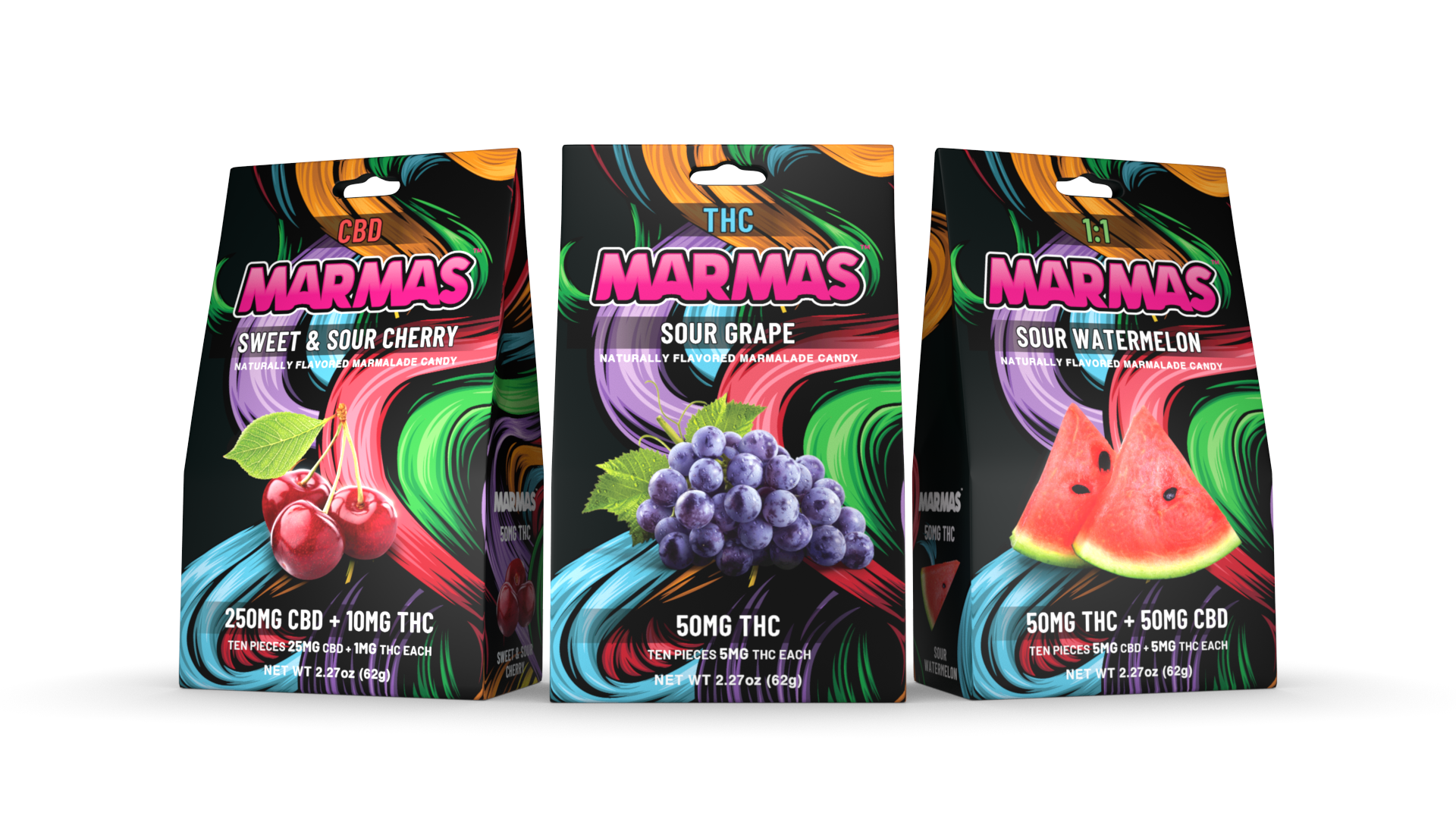 Top Flavors Nationwide include:
● Blue Raspberry
● Blue Raspberry CBD
● Blue Raspberry 1:1
● Georgia Peach (awarded 2nd place at the High Times SoCal Cannabis Cup)
● Watermelon
● Watermelon 1:1.
Tasteology Chocolate
Handcrafted by one of Bravo's Top Chef: Just Desserts finalists, Tasteology's 100% gourmet chocolates are made with responsibly sourced cocoa beans from gourmet French chocolatier, Valrhona. Each variety is carefully created with otherworldly flavors and premium ingredients, using high quality cannabis oil and cannabinoids like THC, CBD and CBN as well as effect-specific terpenes. These 18-piece bars feature 90mg of THC [5mg per piece], and are currently available in Milk Chocolate, Dark Chocolate and Strawberry Blonde Chocolate. If you're in Massachusetts, stop by Nature's Remedy in Tyngsborough or Millbury and explore your fate. PlusCBD Reserve Collection (Gummies)
CV Sciences, the makers of +PlusCBD and the No. 1 top-selling brand of hemp-derived CBD in the U.S., launched the popular Reserve Collection gummies for those curious about using cannabis to reduce stress, anxiety, and depression. These gummies come in delicous flavors and deliver on the superior quality that +PlusCBD is know for. The low-dose form factor are perfect to kick start or end your day. The Reserve Gummies are discreet, easy to consume, and can provide the perfect low-dose onset for 4/20 celebrations.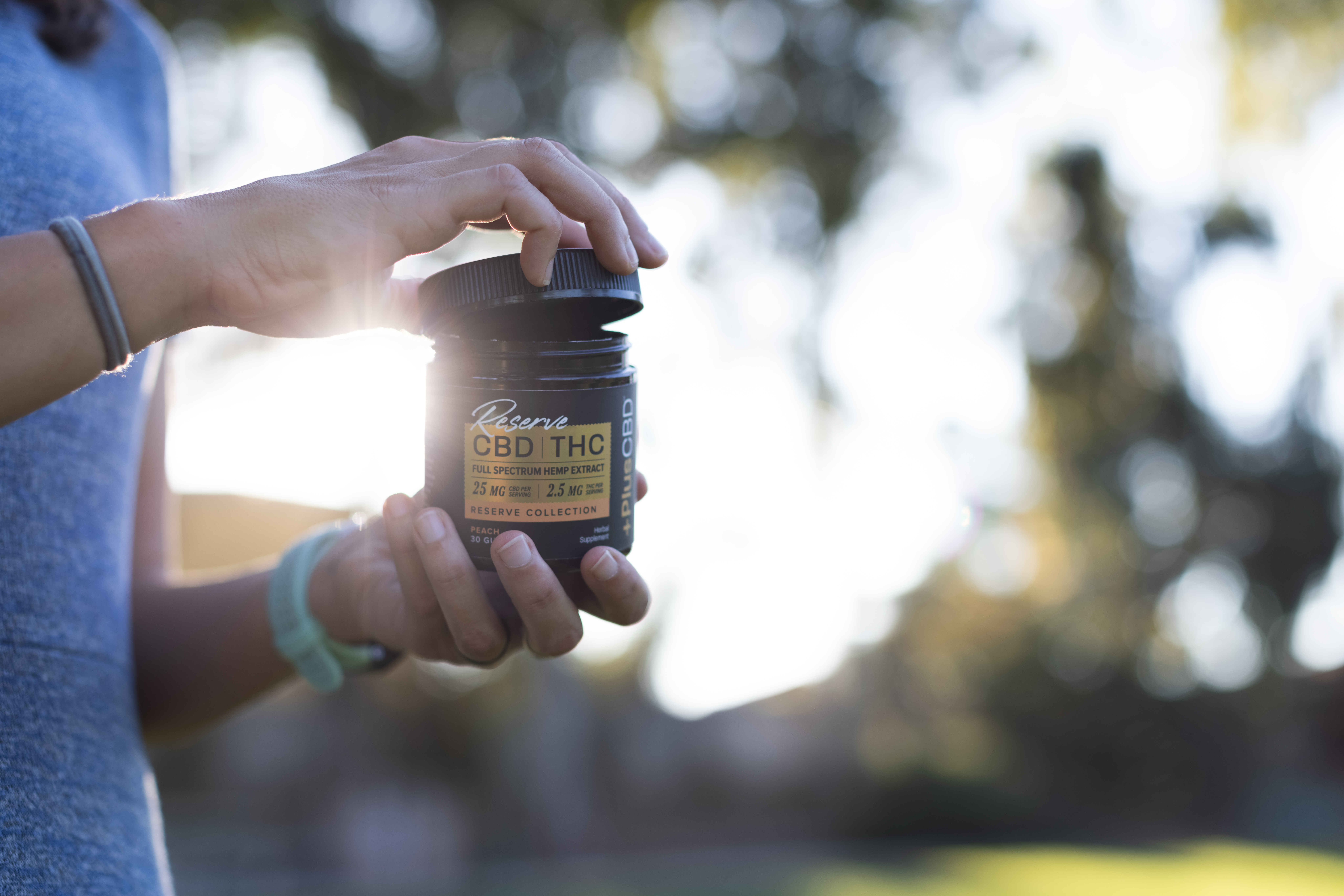 Select X Bites
Made for the "seasoned explorers" out there, this formula features Select's award-winning oil and introduces a proprietary encapsulation technology that mimics the body's natural lipid barrier which optimizes the absorption of THC into the body at a steady, prolonged rate, resulting in a stronger and longer high. Each serving size of Select X Bites contains 10mg of THC.
Available in three flavors:
● STRAWBERRY SPACEWALK (Hybrid): As sweet and light as it is a walk on the wild side.
● ORANGE MATTER (Sativa): A dreamy stroll through the citrusy orchards between space and time.
● RAINBOW UPLOAD (Indica): An interstellar bending of light produces this puckering prism of lime, orange, and raspberry.
● Price: $18.00
Everything Else
Joshua Tree Candles
Savour the earth-inspired scents and other worldly plant life of one of the world's most legendary travel destinations. BEYOND / HELLO's luxurious signature scent, created in exclusive collaboration with Joshua Tree Candle Co. captures the scents and sentiment of California's Joshua Tree with a nod to the legendary travel destination. Each candle is made with local, premium eco-friendly blended soy wax, fine fragrance oils and cotton-core wicks. The 7.5-ounce candle burns cleaner than paraffin wax alternatives and delivers 40 to 50 hours of burn time.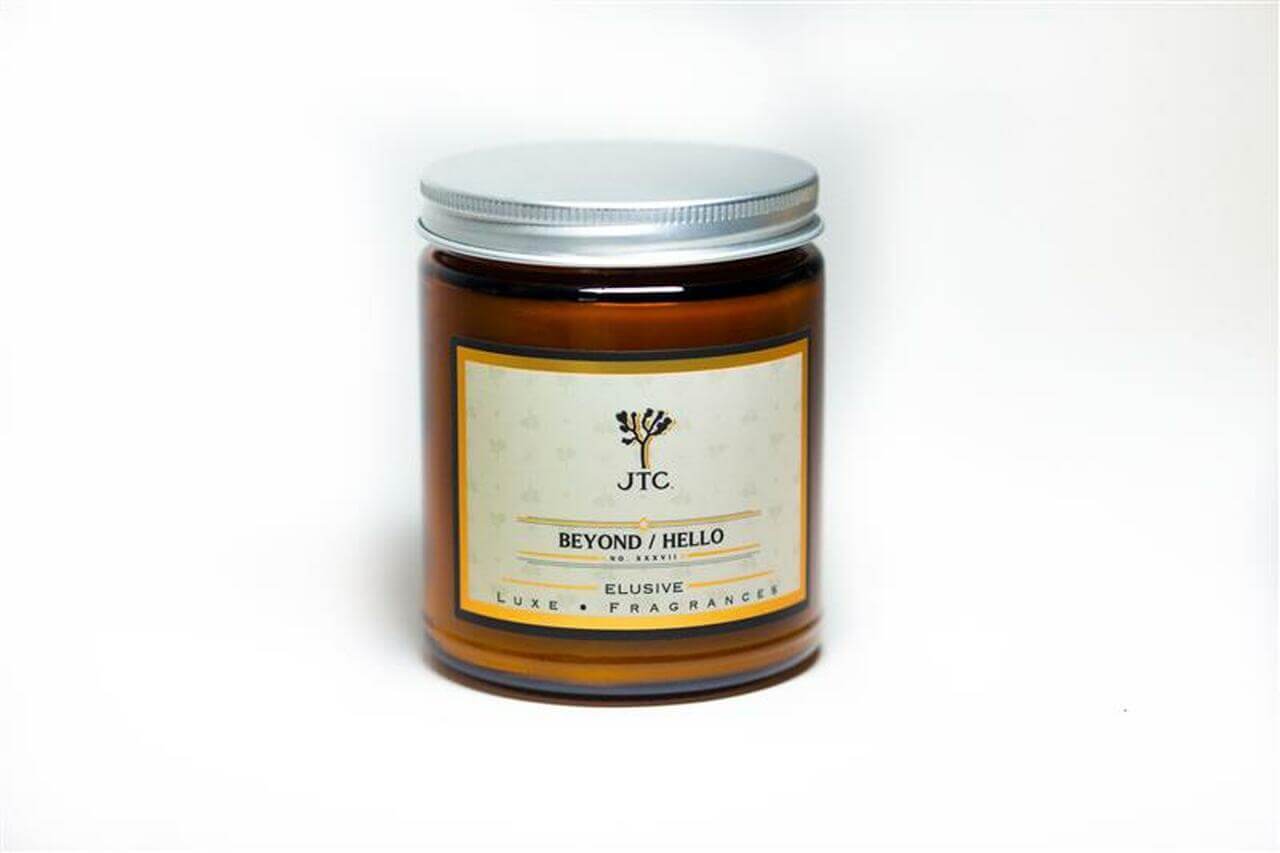 Teapot x Peace Collective: 'Stop The Stigma' Clothing Capsule
Peace Collective & TeaPot Join Forces On 'Stop the Stigma' Capsule for Pardons Canada
The Stop the Stigma capsule collection features limited edition co-branded merchandise, including a hoodie, a t-shirt and a tote bag with TeaPot and Peace Collective tags. Stop the Stigma profits will be donated to Pardons Canada to help individuals with cannabis convictions obtain pardons, record suspensions, U.S. entry waivers and file destructions. For every $1,000 raised, Pardons Canada will have the means to remove a cannabis offense from one individual's file.