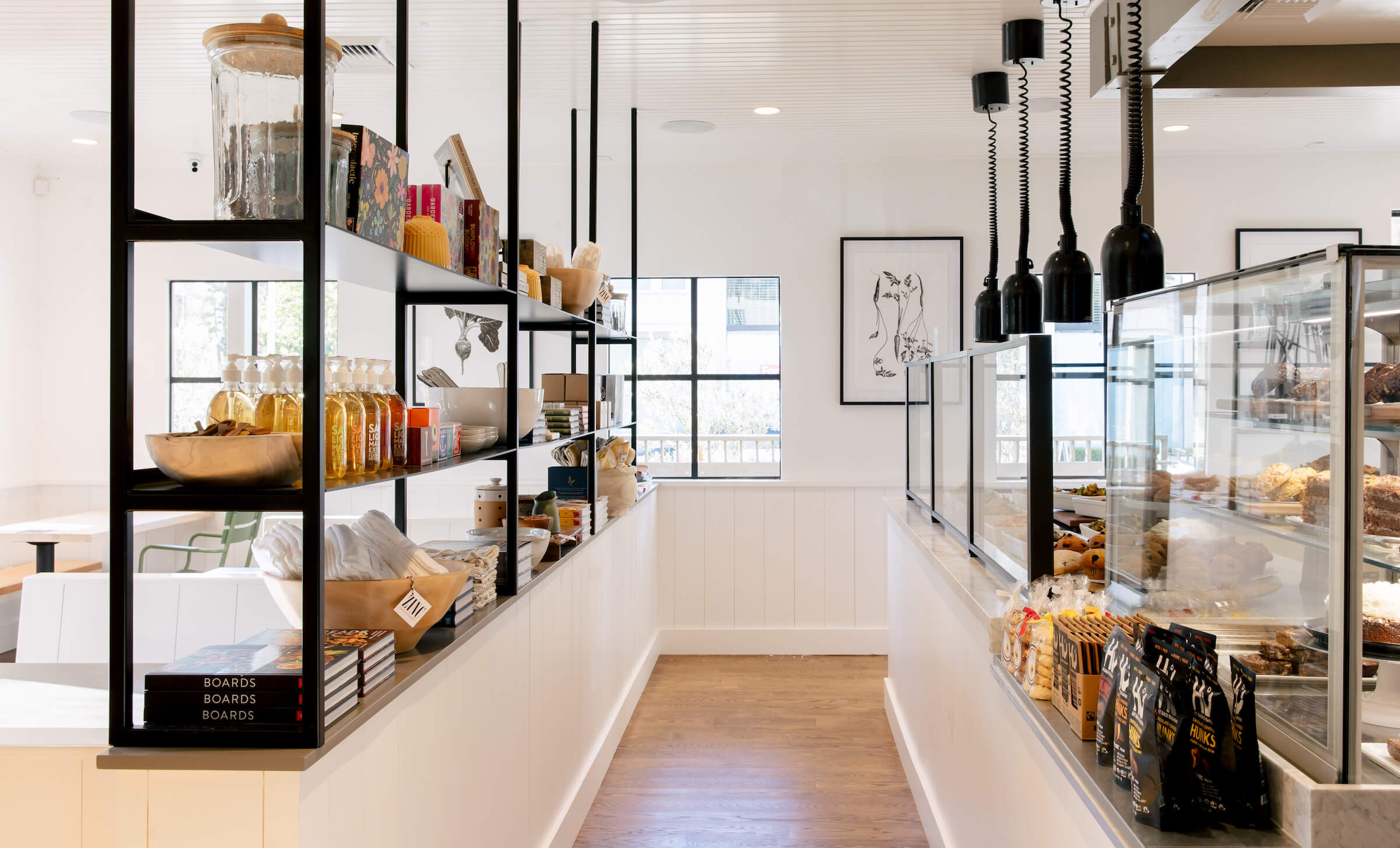 Zinc Café & Market recently opened a 2nd location in L.A. on Melrose in West Hollywood. SoCal Magazine caught up with restaurateur extraordinaire, John Secretan at his latest Zinc. I've known John for a long time and continue to be impressed with the effortless ease with which he expands his Zinc horizons. The Melrose location is Zinc number 4 (with 5 & 6 already in the pipeline).
The name, Zinc Café & Market, comes from the French colloquialism for a bistro/café/bar: "le zinc". Le zinc was the omnipresent Parisienne neighborhood bar, named after the zinc countertops which were a standard feature of the cafés. "Le zinc" came to characterize the type of café/bar that typically served coffee, wine, beer and snacks.
Secretan opened the first Zinc Cafe in Laguna Beach in 1988, with the idea in mind that you could simply walk in and eat at the counter top like its namesake in France. The place grew in popularity and flourished into a sit down restaurant and since then, Zinc has replicated in Corona Del Mar, LA's Arts District, and now, the Melrose area.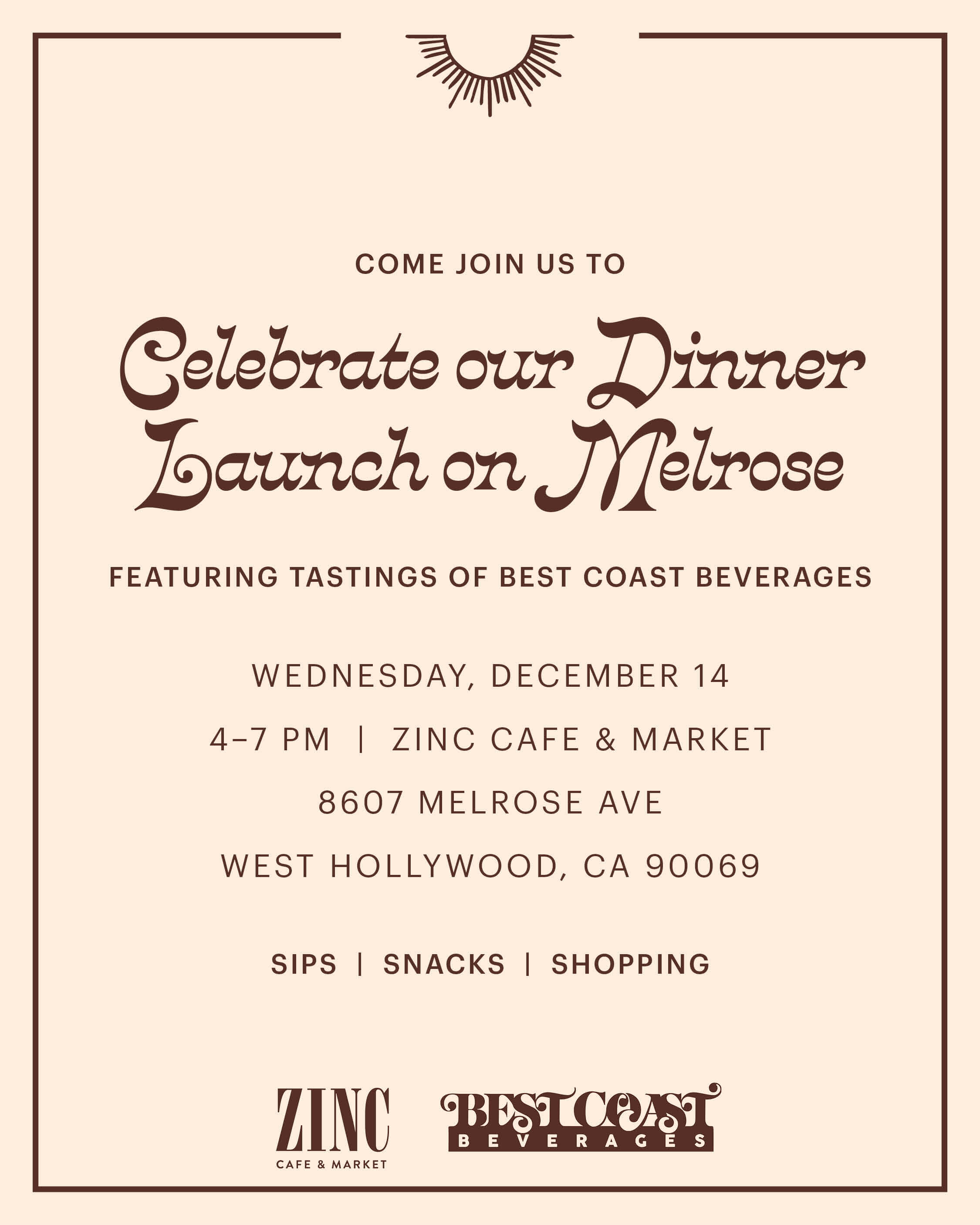 John is thrilled to be a part of the dynamic, vibrant, historic West Hollywood area. Community is important to him and John strives to support the neighborhoods of his Zinc cafes. For example: Zinc Café & Market in Laguna Beach supports School Power; Zinc in DTLA supports the arts; and now Melrose Zinc is looking to support the LGBTQ community that call West Hollywood home.
In the spirit of community building and to celebrate their new extended hours and dinner menu, the Melrose Zinc team is throwing a community party on Wednesday 12.14 from 4-7pm featuring tastings of Caroline Juen's new "Best Coast Wines" and samples of the dinner menu.
New menu items at the Melrose location include the Middle Eastern Breakfast with fresh herbs, labneh, a jammy egg & sourdough, a Sugar Kiss Melon Salad with fennel & parmesan and a Fried Egg Sandwich with herb cream cheese, pickled onions & persian cucumber. Signature Zinc menu items from existing locations are also available. All in all, a menu that is healthy, nourishing and delicious. Melrose also serves beer and wine and offers light alcohol cocktails on their menu (ie- spritz). The price range for meals is on average $22-$26. Go and check it out.  For more information please click here
The Melrose Zinc's space includes an indoor dining room, a peaceful and expansive outdoor veranda, a retail market area and new private dining room. Street parking is best, and the Design Center has lots of available parking and is two short blocks away.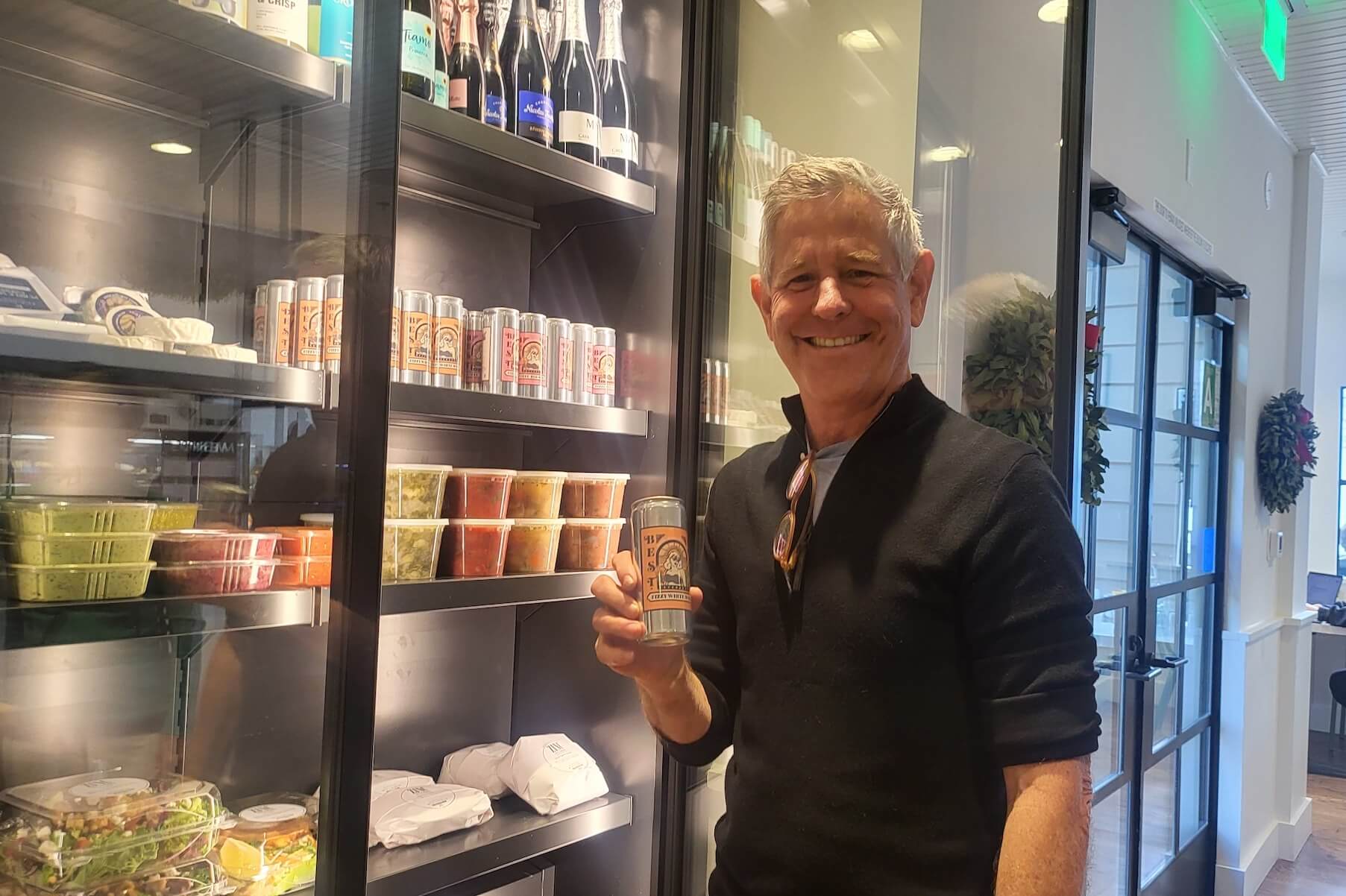 John Secretan holds up the latest trend…wine in a can. Photos credit: Zuke Oshiro
Cover photo: Jenn Emerling