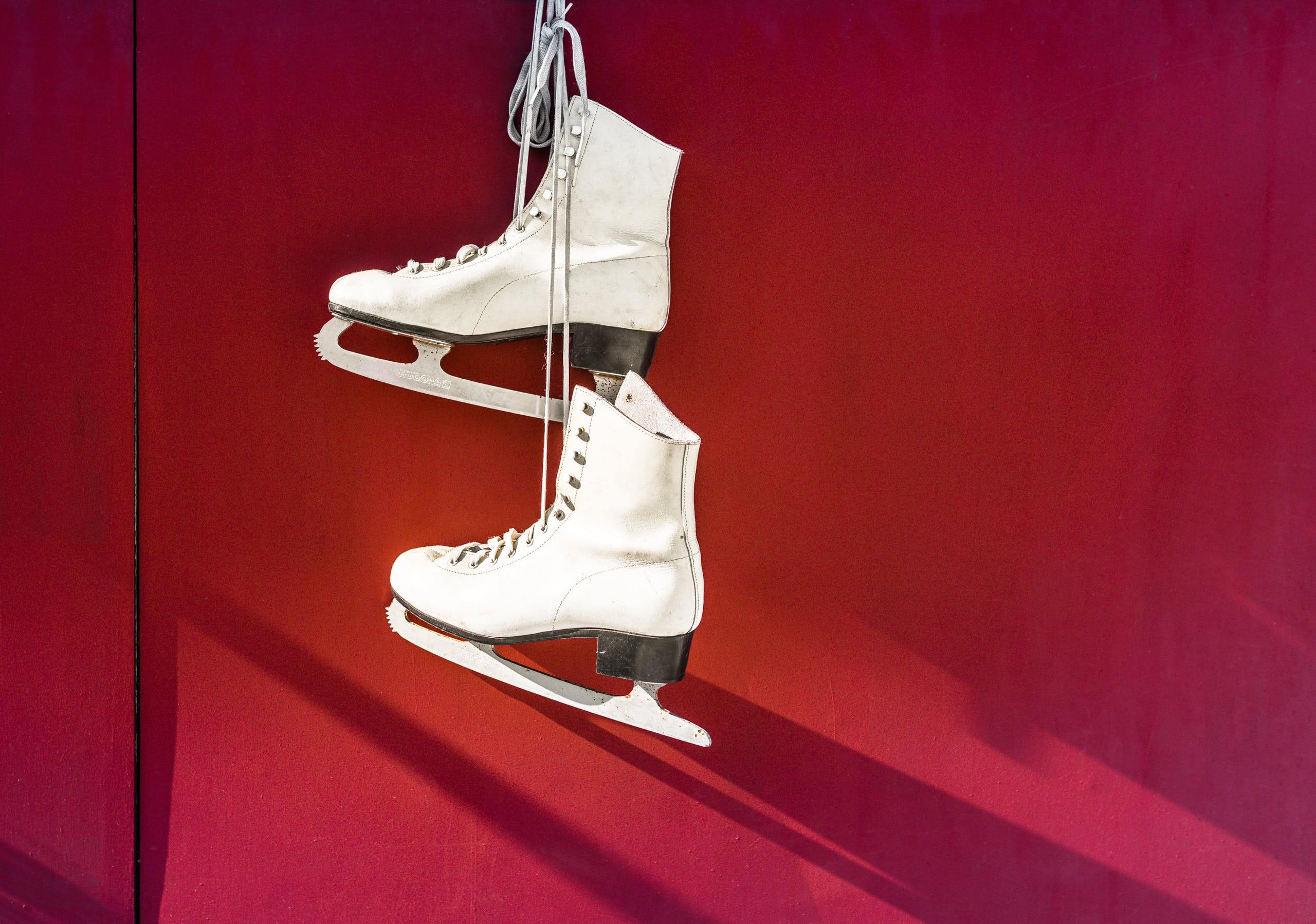 Downtown Santa Monica, Inc. (DTSM, Inc.) brings the holiday spirit to the downtown district with an array of festive events featuring Ice at Santa Monica presented by Netflix and produced in partnership with Los Angeles-based Willy Bietak Productions. The wintery wonderland nestled in the heart of Santa Monica promises a season filled with joy and entertainment for all ages, including weekly themed skate nights and holiday celebrations through January 15, 2024.
The rink is open daily from 11:30 a.m. to 9:30 p.m. on Sundays through Thursdays, and from 11:30 a.m. to 11:00 p.m. on Fridays and Saturdays through Monday, January 15, 2024. The rink will offer extended hours from December 15 to December 30, open daily from 11:30 a.m. to 11:00 p.m. Admission is $22 for a 60-minute session, which includes skate rental. Skate times are a minimum of one hour per ticket, though times may be extended depending on ticket availability and rink occupancy. This year's ice rink offerings promise an even more enhanced experience with holiday treats and concessions provided by local favorites, Ugo Trattoria and Stefano's Pizzeria, exclusive rink-side fire pit experiences with artisan s'mores kits by S'moreology and private party tent rentals.
Ice at Santa Monica is located at the corner of Fifth Street and Arizona Avenue. For more information, tickets and party rentals, visit iceatsantamonica.com.
Ice Rink Event Schedule
November 15 through January 10 | 7 p.m. and 8:30 p.m. sessions
Nov. 22 | PRIDE Night

Commemorate the season with a festive celebration focused on inclusivity during PRIDE Night, an evening dedicated to recognizing and celebrating Santa Monica's LGBTQ+ community.

Nov. 29 | Holiday Pet Pageant

Get your pup ready to sashay down the runway at the pet "paw-rade!" Participants are invited to dress their pets in festive attire and will be judged based on costume, strut and overall holiday spirit. Prizes will be awarded to the most stylishly dressed companions for first, second and third place.

Dec. 6 | Ugly Holiday Sweater

Embrace the holiday spirit by wearing your quirkiest holiday sweaters. Whether it's a family heirloom or a thrift store find, patrons are invited to embrace sweater weather and skate in festive style.

Dec. 13 | Taylor's Birthday

'Tis the season to celebrate Taylor Swift's birthday at Ice at Santa Monica! Guests are encouraged to dress in their favorite Eras style (or cardigan).

Dec. 20 | ¡Y soy Rebelde!

Don't let your dad take you to Paris on your birthday. Come ice skate and channel your inner Mía Colucci. That is, I said R. You say B D.

Dec. 27 | SaMo Night

Get ready to make waves for SaMo Night as we celebrate everything Santa Monica! A community night dedicated to the people who make our city so special.

Jan. 3 | Beyhive Ball

Attention, BeyHive! Pay homage to the Queen during the BeyHive Ball. Bring back the glimmering ensembles from the Renaissance Tour for a refined and stylish night on the ice.

Jan. 10 | K-POP Party

Time to slip on your best Jungkook (convince us otherwise) t-shirt and get your K-POP 온 (ON!) with Ice at Santa Monica! Calling all ARMYs, BLINKs and K-Pop enthusiasts: don't forget your light sticks because we'll be keeping a close eye on which fanbase can own the ice rink and light up the night in style.
Ring in the New Year: East Coast Countdown Celebration
Sunday, December 31| 8:30 to 9:30 p.m.
Ring in the New Year with a family-friendly East Coast Countdown Celebration. The ice rink invites guests to join in a heartwarming and unforgettable New Year's Eve celebration tailored for families and kids of all ages. Experience ice skating under the stars, indulge in delicious food and drinks and join in the excitement of a countdown to midnight (East Coast time).
For more information on the Ice at Santa Monica skating rink, go to iceatsantamonica.com and a full schedule of holiday happenings in Downtown Santa Monica, visit downtownsm.com/holidays.
Photo Credit: Thomas Laukat