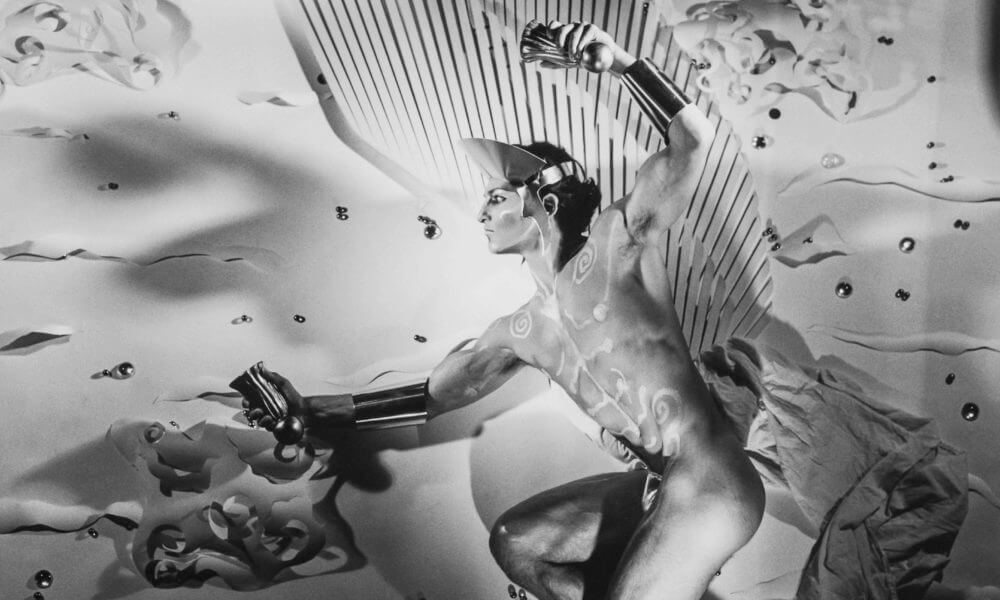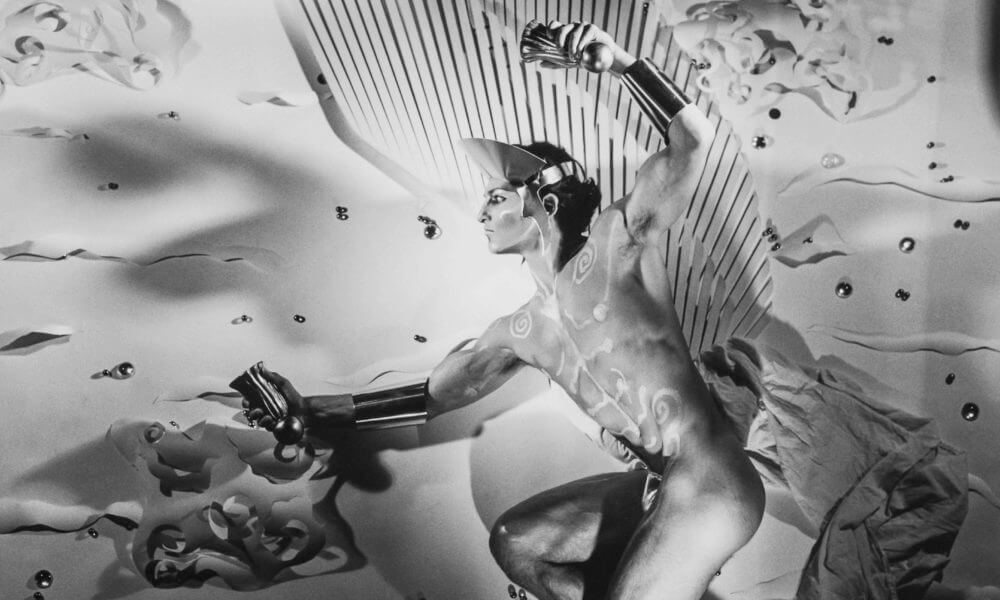 Steven F. Arnold (1943–1994) Born in Oakland, Ca., he moved to Los Angeles and set up a studio on the bend of Beverly and Virgil. His studio was dark—only when he lite it did you see all the extravangrant props and elements of his photography. In some ways, he felt San Francisco—though every visit to his studio would have someone from the movie business; Ellen Burstyn and Grace Zabriskie were regulars. He shot mostly from a tall ladder looking down. It was the first time I came to realize that a six pack could be created in illusion by painting shadows.  He mastered in tromp l'oei (to deceive the eye) and the creation of photographic tableaus.He was  also a filmmaker,  painter, illustrator, set and costume designer, and assemblage artist.
This Sunday, Outfest presents the documentary about his life.
Angelica Huston narrates this exploration of the spectacularly dreamlike world of Salvador Dali's protégé and PWA, Steven Arnold, and his strikingly creative and influential body of work filled with occult rituals, Hollywood camp, and surrealist art nouveau whimsy. Taken from more than 70 hours of original and archival footage, including rare scenes of Holly Woodlawn, director Vishnu Dass digs deeply into the decadent countercultural and inspiring life of this unheralded multimedia artist of the queer community.