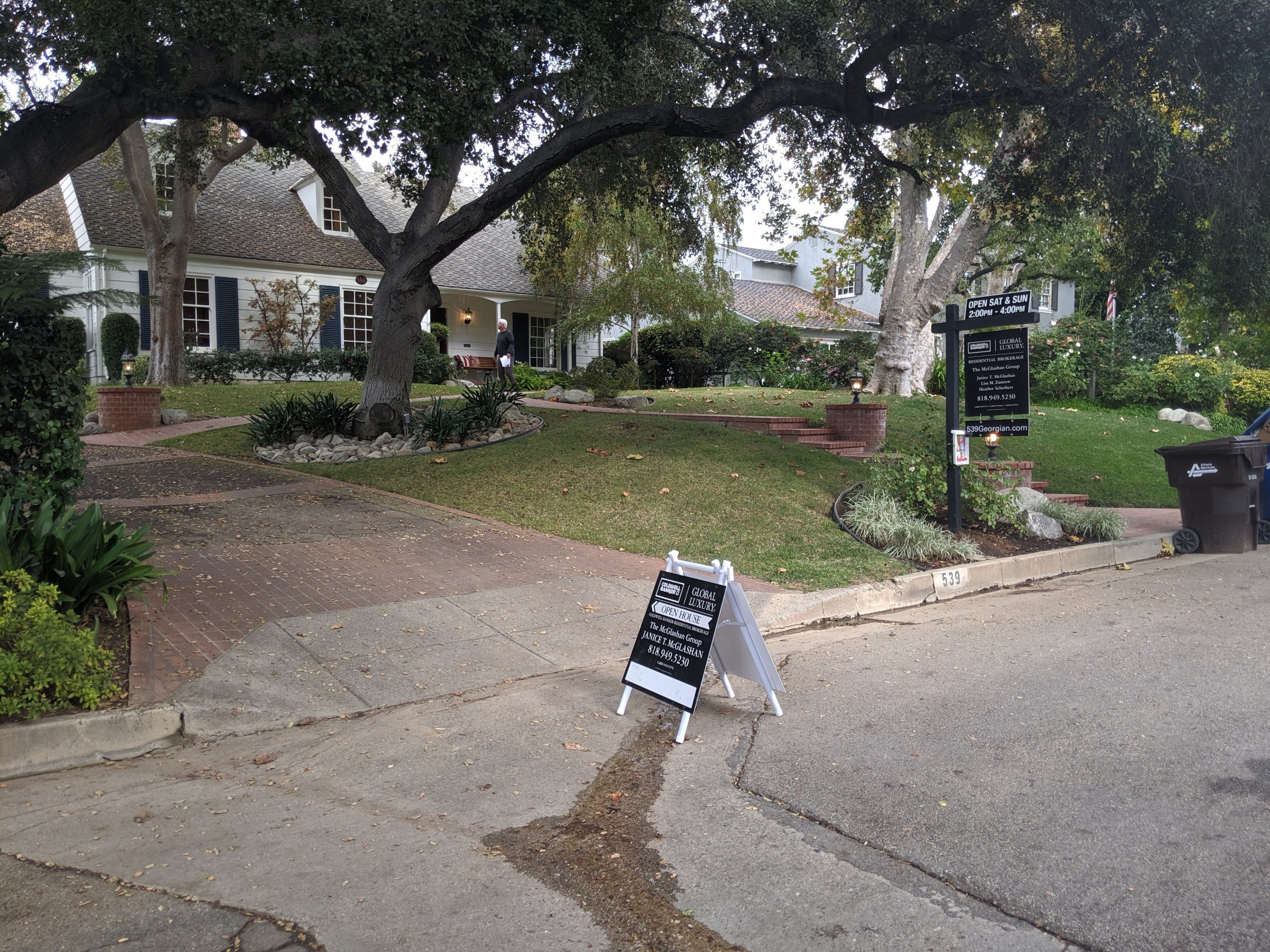 How many Open Houses does it take to sell a home in Los Angeles?
 For the past several years Los Angeles has been in a sellers' market and homes have been selling in 30 days or less. In this kind of market, it might only take 1 or 2 open houses to sell a house. On Average, I would expect 4 – 6 opens houses to sell a house.
Open houses are a great marketing tool and help sell homes faster, but I would look at this question from a different angle, not as the number of open houses it takes, but the number of showings with qualified buyers.
In my experience, about half of open house visitors are not real buyers. You will get a few neighbors who want to see what is going on in the neighborhood, or homeowners looking for ideas on their next renovation project, and I know some folks that just like to go look at open houses on the weekend as a fun thing to do.
In a normal market, it takes about 40 showings with real buyers to sell a home. I find keeping track of showings is a better way to monitor marketing activity than the number of open houses. Only count the real buyers that attend the open houses.
Meet James Campbell
James
grew up in a California Bungalow north of Beverly Blvd in Hancock Park. For most of his formative years, he lived in Minnesota until graduation, whereupon he packed his bags and moved west!
James
has been living in sunny Los Angeles for the past 10 years and sells real estate. In addition to helping clients Buy, Sell and Lease,
James
is active on the web with his real estate website Thebirdstreetblog.
James
is a guest contributor about real estate for SoCal Magazine's new series "Ask an Expert". Have a real estate related question? Send it over!
info@socalmag.com